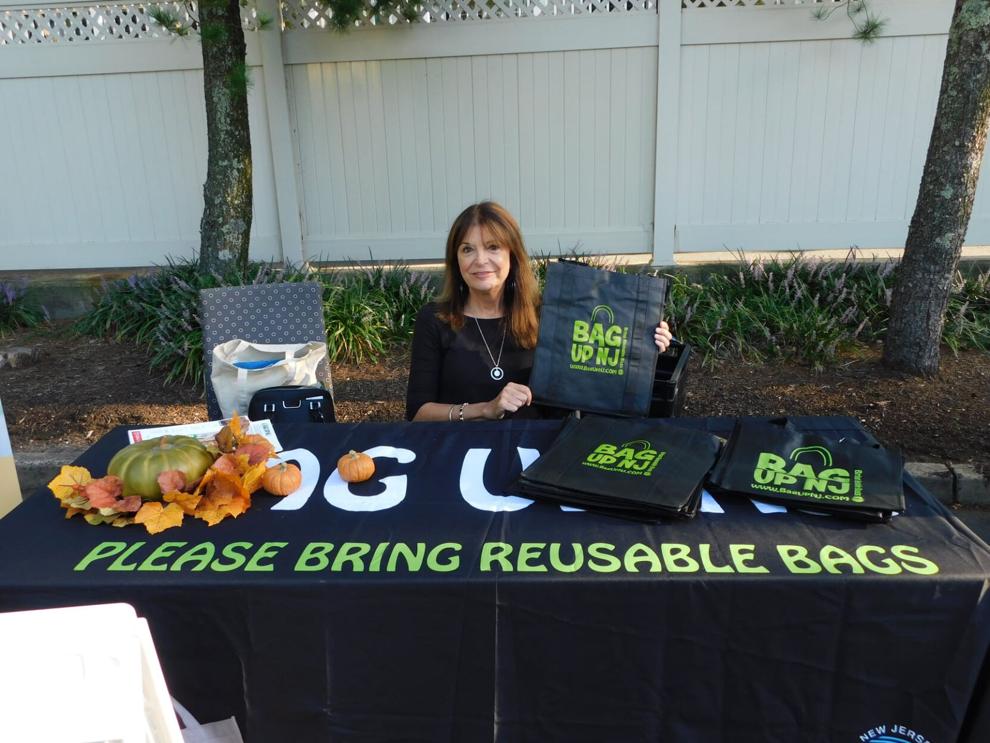 When walking into the grocery store and going about your business, many people have likely experienced the frustration of making it to the register, then realizing— "I forgot the reusable bags!" No worries, you think, opting for plastic bags instead, hoping the environment will forgive you as a regular consumer trying to do their best.
This changes under new statewide legislation enforced from May 4 onwards, under which New Jersey businesses will be unable to distribute and sell single-use plastic bags as well as polystyrene foam products as part of what is being described as "the strongest" bag ban in the nation.
Residents cannot receive plastic bags from grocery stores equal to or larger than 2,500 square feet, restaurants, pharmacies, as well as retail and convenience stores. Likewise, polystyrene plates, cups, and utensils are no longer going to be available for purchase.
To help eliminate misinformation and bring nearby communities up to speed, the North Brunswick Public Library, in collaboration with New Jersey Business Action Center, is hosting a free Zoom roundtable discussion titled "NJ's Ban on Plastic Carryout Bags & Polystyrene Foam in Stores, Grocery Stores & Food Service Businesses" for Tuesday, April 19, at 11 a.m.
Online registration is available at tinyurl.com/NJBagBan2022. Any questions related to the event can be directed to librarian Ryan Miller at rmiller@northbrunswicklibrary.org or the North Brunswick Public Library at 732-246-3545.
On November 4, 2020, Gov. Phil Murphy signed legislation banning single-use plastic bags. The two panelists for the North Brunswick Library event, JoAnn Gemenden, the executive director of the New Jersey Clean Communities Council (NJCCC), and Erin Jensen, environmental specialist at the New Jersey Department of Environmental Protection, will be helping the public learn what to expect from the decision.
Prior to leading public outreach campaigns with NJCCC, Gemenden worked with Union County as a recycling coordinator for 35 years. At the virtual event, Gemenden wants there to be "a twofold takeaway" of preparing shoppers for having reusable bags for May 4, and to generate interest for the website of their campaign, Bag Up NJ.
By encouraging people to take advantage of reusable bags at bagupnj.com, Gemenden says that "[NJCCC] really doesn't want people going into grocery stores on May 4 unprepared," or for anyone to be shocked at the change.
Their other campaign, Skip the Straw, helped publicize the 2021 legislation now in effect where plastic straws are granted only upon request of the customer.
NJCCC's toolkit has expanded, Gemenden says, going from a few social media posts to a wealth of PSAs, signs, lists, fliers, and even billboards — many of the resources are available in multiple languages.
"Whether you're a resident, a business owner, or an employer, we have a myriad of graphics and downloads," she says. "It's going to take all of us to share the message to ensure that we're all prepared for May 4."
She hopes it will continue growing as new events are scheduled, including bag giveaways, which Gemenden notes are more likely to be sponsored locally.
Eight other states are currently enforcing plastic bans. The Long Branch group Clean Ocean Action recovered about 9,305 shopping bags and 1,057 foam takeout containers from New Jersey beaches in 2021. Plastic in general accounted for 73.87 percent of the materials volunteers collected, but paper bags are an issue, too, because of the amount of water, energy, wood, and other components used in the manufacturing process.
"It's not an issue of being recyclable, it's a matter of being sustainable," Gemenden explains of their environmental impact. "Paper bags have just as big of a carbon footprint, in some respects."
Given the pandemic's effect on global supply chains, paper bags are even "difficult to find," as Gemenden notes. "A lot of retail stores are allowed to use paper under the new law, but they can't find them."
Under the May 4 rules, single-use paper bags can be delegated to restaurants, convenience and retail stores, pharmacies, and grocery stores less than 2,500 square feet.
When it comes to shopping from home with delivery or pickup services, though, Gemenden says that each store must come to its own decision. An NJ.com article from April 7, "Online grocery orders would get temporary break from N.J.'s plastic bag ban under bill" by Steven Rodas, states that Stop & Shop and Whole Foods are now opting for reusable bags.
However, ShopRite and Walmart are yet to make a decision. Some counties, like Passaic, are trying to pass legislation that "[gives] grocery stores a reprieve from the bag ban when providing delivery or pickup services" to figure out their future plans.
Exemptions to the plastic bag law in grocery stores are for produce, raw meat or fish, flowers, and other items detailed in a full chart at nj.gov/dep/get-past-plastic.
Gemenden clarifies that it is acceptable for people to reuse their own plastic bags, with residents able to bring previously owned paper bags, cardboard boxes, or even laundry bins to shop at grocery stores.
"I think we're going to see a lot of innovation being developed over the next couple of years," Gemenden says of the creative approaches different companies and groups may take. She expects that free bag giveaways will be common after the ban to ensure everyone can economically, and environmentally, have the best option.
Gemenden maintains that everything the state and NJCCC decides is all for the goal of litter abatement.
"If you read the intro to the single use plastics law, you're going to learn that it's really all about litter prevention. They estimate that in 2050, there will be more plastic in the ocean than fish. Plastic really doesn't go away. It just breaks down into smaller and smaller particles. Then, it gets eaten by fish and then we in turn, eat the fish. We're just trying to clean up our ecosystem and prevent the litter that we see on our roadways, and in our waterways, and start making a dent in the plastic that's proliferating our oceans," she says.
Any municipality or county with pre-existing ordinances on plastic bags must follow all current state guidelines. Penalties for noncompliance, according to the Bag Up NJ website, are "a warning for a first offense, up to $1,000 for a second offense, and up to $5,000 for a third or subsequent offense."
After this ban goes into effect, Gemenden says that next on the horizon could be limiting the release of balloons, which turn into litter when they inevitably land somewhere far away. She remarks that there are other ways to celebrate without harming the environment, advising people to either blow bubbles or plant trees.
"Many people don't know that the Mylar balloons can actually lead to a power outage if they get caught in overhead wires," Gemenden explains. "We're not trying to be the enforcement police out there, but it's one of those things people just don't think about, where the balloon goes after they let it go."
Another upcoming campaign focuses on "skipping the stuff," where consumers and businesses can mutually benefit from not giving or receiving utensils, napkins, ketchup, and other plastic wares for takeout.
"We have to figure out a way to work with businesses to save them money and to lessen the waste stream every day," she says.
Gemenden hopes that these progressive measures will have a positive influence elsewhere in the United States.
"I hope we are certainly the leader in this campaign, and I know from speaking with other states that they are looking to New Jersey to [see] how the rollout goes. I think some are envious that they didn't ban both. Some states have banned thinner plastic, but they've allowed a thicker plastic bag which is deemed reusable. So I applaud New Jersey for going the extra mile and sort of pulling the band aid off all at once," Gemenden says.