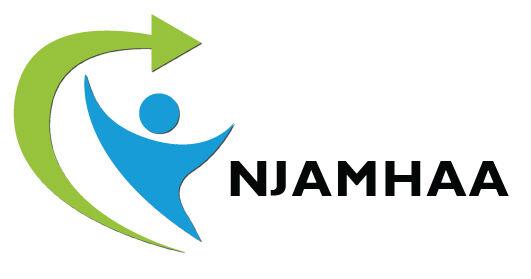 The COVID-19 pandemic changed many things about the ways people go about their lives, and the practice of behavioral healthcare is one of them.
At its virtual annual conference on Wednesday, October 13, the Quakerbridge Road-based New Jersey Association of Mental Health and Addiction Agencies (NJAMHAA) addresses this reality in its theme: "There Is No Going Back, We Are Moving Forward in a New Paradigm." The event starts at 9 a.m. and is open to members of the free TPN.health network. Cost: $150; $100 for NJAMHAA members Visit www.njamhaa.org/events for more information.
The keynote speaker at the conference is Susan Dreyfus of Susan Dreyfus Consulting who will give a talk titled "The Decade of 2020: This Is our Moment," in which she identifies the current trends and issues in the behavioral health field.
A statement from NJAMHAA explains Dreyfus' insights as follows:
When determining whether a trend is long-standing or a "fad," Dreyfus watches for three things: the trend's staying power, how innovative the trend is and how policymakers, influencers, and the media are beginning to discuss it. "If I were a CEO or board member today, I wouldn't watch trends only to see if they are real or not. I would begin having generative discussions with my team, board and other partners now so we can think, plan, and move as adaptively and quickly as possible. Even if the trend doesn't move forward, there is always something to learn and consider," Dreyfus said.
Participants will gain insight into strategies and current trends to which providers should pay close attention. According to Dreyfus, healthcare reform is "the biggest disruptive force to influence behavioral health for the foreseeable future." She stresses that disruption is not always negative and can be positive. "If we can truly get this right as a nation and understand what it is that creates health beyond primary care, we will not only bend the cost curve of health care, but we will also have healthier people and communities through the lens of equity, especially race equity. This will build our nation's greatest economic resource, which is our human capital."
In addition to workshops that will cover such topics as peer workforce mentoring, actionable approaches to staff recruitment and retention, neuromodulation, and the integration of primary and behavioral health care, the plenary session will include an update from a legislative perspective from Valerie Mielke, assistant commissioner of the New Jersey Division of Mental Health and Addiction Agencies.
She discusses trends affecting mental health and substance use treatment, including the implementation of the 9-8-8 crisis response system, which is required by federal law to be operational by July, 2022. The law designates 9-8-8 as a universal number for mental health crises and suicide prevention and allows states to enact fees like those charged for the 9-1-1 system to cover the costs of expanded services.
In addition, several organizations and individuals from across the state will be recognized at an awards ceremony during the conference. Regional honorees include Congresswoman Bonnie Watson Coleman, who will receive the federal legislator of the year award.