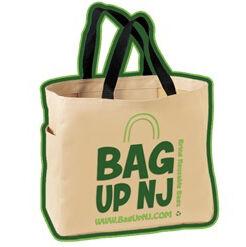 November 4 will be the last straw for New Jersey — the last plastic straw, that is. That and other business impacts of New Jersey's Plastic Pollution Reduction Act are the topic of the Mercer County Business Sustainability Forum on Tuesday, October 26, at 9 a.m. The free, virtual event is offered by the Mercer County Office of Economic Development. For more information or to register visit www.mercercounty.org.
The Plastic Pollution Reduction Act was signed into law by Gov. Phil Murphy on November 4, 2020, and its first stipulations take effect on November 4, 2021. From that day forward businesses may only provide single-use plastic straws if they are specifically requested by a customer.
The bulk of the law goes into effect on May 4, 2022. Beginning then, stores and restaurants will be banned from selling or providing plastic bags, and grocery stores larger than 2,500 square feet will also be banned from selling or providing paper bags. Also banned are Styrofoam food service products.
There are certain exemptions to the bans, including bags for meat, fish, poultry and produce; newspaper, dry cleaning, and prescription bags; bags for live animals from pet stores; and bags used for certain loose food items and prepared foods.
Additionally, certain Styrofoam products won't be fully banned for two more years — until May 4, 2024. These include disposable, long handled foam spoons for thick drinks; cups smaller than two ounces for hot foods and those requiring lids; meat and fish trays for raw/butchered meat sold from a refrigerator; food pre-packaged in polystyrene by the manufacturer; and other food service products deemed necessary by the Department of Environmental Protection.
Penalties for violating the new law begin with warnings and escalate to fines of up to $5,000.