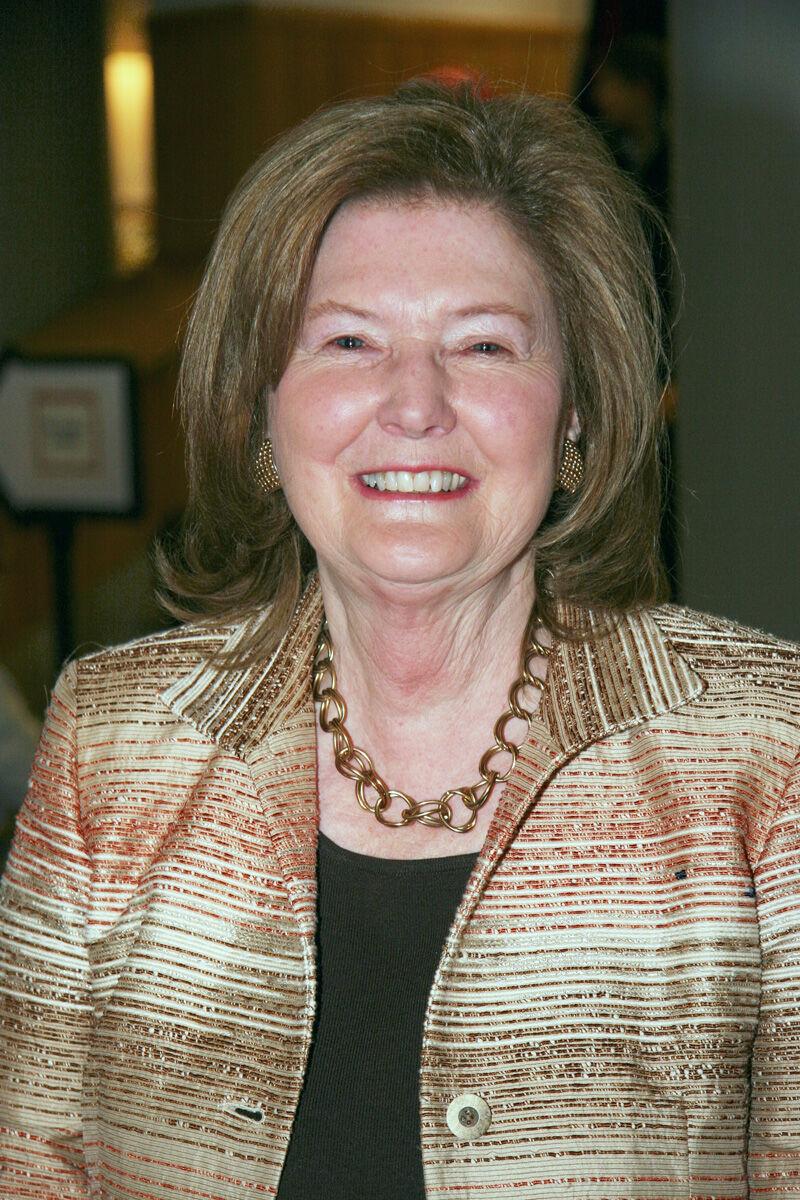 Study after study relates happiness to doing something that has meaning and purpose, says Marge Smith, founder of Princeton Community Works (PCW), a conference with the goal of enabling boards, staff, and volunteers to work together more effectively. So if you structure your organization and meetings in a way that recognizes what a volunteer wants to contribute, it is a win for everyone.
"I think that if somebody says they'll do something and I believe in them, they will do a phenomenal job. I can't explain it, but it's magic," says Smith. She finds that the challenge for some organizations is that leaders often don't show enough confidence in volunteers and don't show enough appreciation for what they offer. And volunteers haven't been given enough educational and networking opportunities to support their efforts and build on their skills.
This year's 20th anniversary conference is Monday, January 28, from 5 to 9:15 p.m. at Princeton University's First Campus Center. Tickets are $40, and limited scholarships are available. Online registration is open until midnight on January 23. PCW will accept walk-ins on the day of the event though some workshops may be filled. Walk-ins can pay with a check or cash (no credit cards). For more workshop and registration details, visit www.princetoncommunityworks.org and click on the conferences/workshops tab. For questions, call 609-252-0996 or 609-213-5673.
Titled "Moving Forward Together," the conference will be keynoted by Olympian and gold medalist world champion rower Kevin M. Cotter. He was invited to speak because, in Smith's words: "Being part of a crew, you've all got to pull together to move forward."
Cotter, the senior associate director of development at Princeton University and a 1996 alumnus, will share the wisdom he has gained from leading the university's Young Alumni Annual Giving effort since 1997.
The 2019 workshops cover a wide range of topics including volunteer recruitment and retention, board building and governance, leadership, fundraising, the grantor's perspective, donor expectations, metrics, budgeting, planning, branding, tax laws, legal facts, social media, team building, youth volunteers, and more. Because of the public's interest in technology, social media workshops are among the recent additions to the conference.
Smith will give a presentation on effective leadership through engaging and empowering volunteers and members of the organization. One of her key points is fostering a climate of inclusion and respect. If leaders within an organization do not show that volunteers' ideas and efforts are appreciated, they will not be effective. That environment will hurt the individual and the organization.
Smith has not only made this topic a key part of her presentation, she has structured the entire conference with activities to encourage attendees to connect with one another and feel included and respected.
For example, individuals who don't know each other will pair up and discuss the work they are doing. After a few minutes, they will introduce each other to the group. When you are introduced by another person, you immediately feel included and respected, and you've built a connection, and in the process of learning about each other, you've both tapped into your listening skills, says Smith.
A technique Smith likes to use at board or planning meetings involves anonymous suggestions. When a group meets to solve a particular challenge, each person is asked to write their suggestion on a three-by-five card. The cards are then collected and read to the entire group. Because no one knows whose idea is being read, the suggestion from the most junior person has as much value as the one from the most senior or powerful person in the room.
Smith was drawn to community service as a child when her parents were active in church and community programs. Her father, an executive at U.S. Steel, served on several boards including the New Jersey Symphony, and her mother was a girl scout leader. "I think that when people grow up with the value of contributing and giving back, it's something that lasts a lifetime," she says.
Smith, who holds a bachelor's degree from Smith College and a master's in education and teaching from Columbia University, has integrated her belief in giving back into her professional journey. Earlier in her career she served as the principal owner of Princeton Association of Training & Development. She later served as the executive director of Princeton's YWCA, where she was involved with several projects, including a child care program where children were taught English in preparation for kindergarten; self-esteem programs for school children; the Race for Cure for New Jersey; and the Tribute to Women Awards.
In 1998, Smith, along with several Princeton Rotarians, founded Princeton Community Works. Smith says she realized that people at senior level positions had opportunities to attend meetings and events focused on their needs, but there was nothing for volunteers or people wanting to offer their efforts to a cause. "So I wanted to create a conference for a very reasonable fee that enables people to get training so they can be even more effective in what they hope to accomplish," she says.
In addition to being the organization's founder and chair, Smith currently teaches classes in nonprofit management and emotional intelligence at Mercer County Community College; runs board retreats and workshops for volunteers and staff; and serves as a board member for CASA of Burlington/Mercer County; the Princeton Rotary Club; and the Princeton YWCA Friends.
"As individuals and communities, we need to come together and connect to share what we have in common and to share our differences," she says. "Now, even more than when I started this 20 years ago, we need to communicate within and outside our groups. We don't get information from newspapers as much as we used to. And, in many respects, we are becoming more divided."
In addition to running the annual conference, PCW hosts a planning committee that meets regularly several months of the year, and the organization offers resources on team building and volunteer management that can be accessed from its website: www.princetoncommunityworks.org.
"I think volunteerism is alive and well. It just takes a system of organization and confidence and belief from leadership that volunteers can succeed. I think that bringing people together around common goals is something that enhances everybody's life. This is democracy at its best. We have to find out what people really like to do and then match their skill set with what's needed," says Smith.
Just as important, Smith urges us to believe in ourselves and ignore negativity. Negativity can kill, and we need a lot more positive energy and people talking about what's going right, not what's going wrong. "People who come to the conference are really doing good things and they want to learn how to do them even better," she says.
With this in mind, she has posted a poem on the PCW website that she wrote in tribute to a friend who had been told she had only two years to live but, through her determination and support from friends, lived for another 10 years.
The poem relates to a story about a frog who had fallen into a pit and was told by other frogs at the top that he would die there because the pit was so deep. Every time he jumped, he was told to give up, but of course, he did not. Eventually he succeeded in jumping out, and when asked by the other frogs why he hadn't listened to their dire warnings, he explained that he was partially deaf, and therefore deaf to their negative comments. He thought they were encouraging him.
Smith's poem begins with "We need to be deaf to "Why bother? Who cares?"
And ends by urging us to "be 'frogs' that dare."