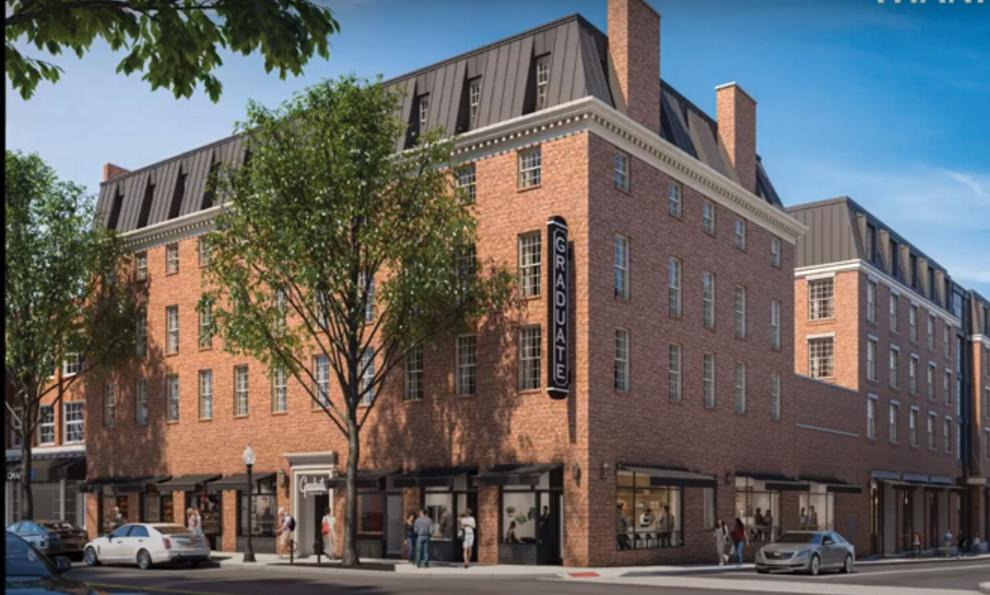 After gaining hard-fought approval from Princeton's Zoning Board, a new hotel is on its way to Nassau Street. Now representatives of the hotel's developer are back before a new audience to discuss the chain's expansion into Princeton and their plans for the new hotel.
The Princeton Mercer Regional Chamber of Commerce hosts Pablo David and Jan Hajek to discuss the future Graduate Hotel at the corner of Nassau and Chambers streets on Wednesday, July 21, at 8 a.m. at an in-person breakfast meeting at the Nassau Club. Cost: $45; $35 members. For information or to register visit www.princetonmercerchamber.org.
Graduate, the operators of 30 boutique hotels across the United States, acquired the historic office building at 20 Nassau Street several years ago. The five-story, 180-room hotel will also encompass the adjacent structure at 2-4 Chambers Street while allowing the current ground floor retail and dining tenants along Nassau Street to stay in place.
Construction is expected to take close to two years.