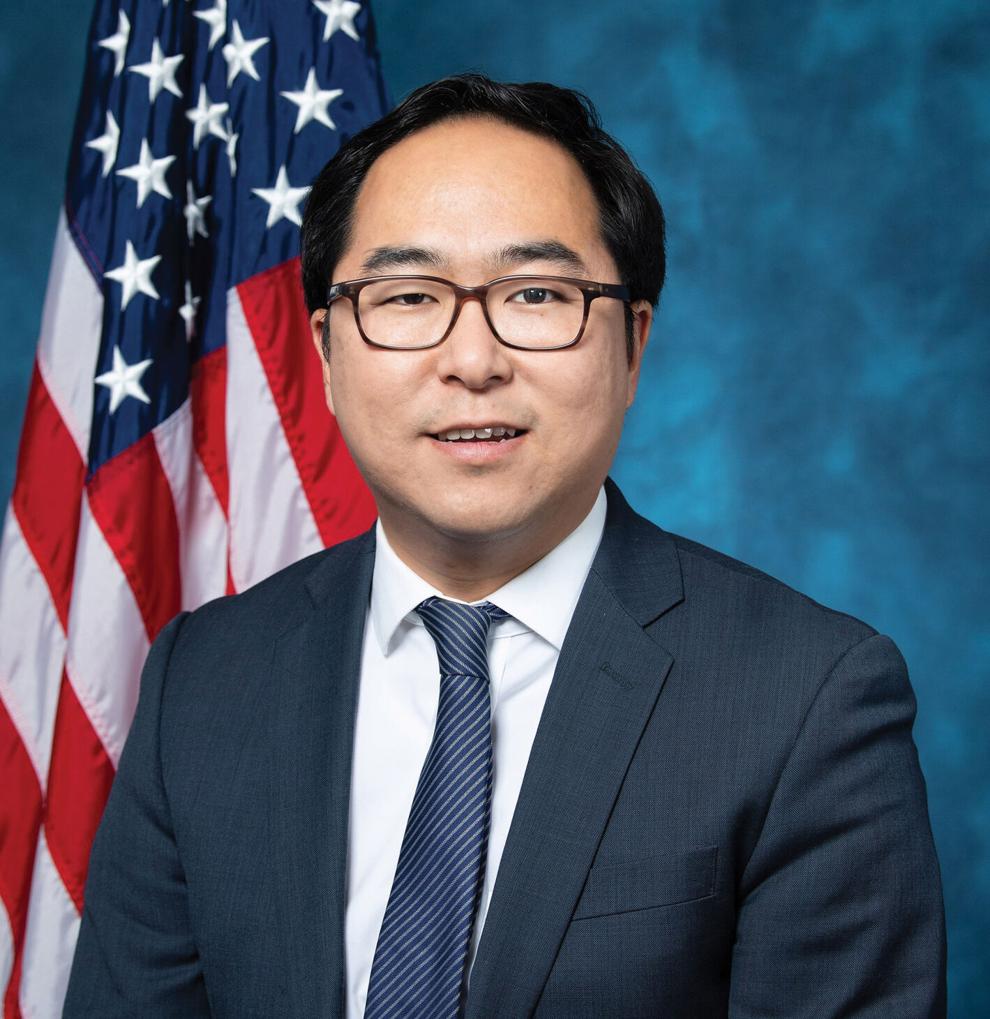 The Rebovich Institute for New Jersey Politics at Rider University is hosting a discussion with U.S. Rep. Andy Kim on Monday, April 11, at 7 p.m. in Lynch Adler Hall 202 on Rider's campus. The event is free, but registration is required at www.rider.edu/andykim.
Kim represents New Jersey's 3rd District, which has recently been redrawn to include Lawrence Township, where Rider University is located, in the upcoming Congress. Kim was first elected to Congress as a Democrat in 2018. He previously worked for the U.S. Agency for International Development, U.S. Department of State, U.S. Department of Defense, and the National Security Council.
Many may recognize Kim from a widely shared photo of him cleaning up debris in the rotunda of the U.S. Capitol on January 7, 2021, a day after the deadly attack. He later donated the blue suit he wore in the photo to the Smithsonian National Museum of American History.
"As he seeks to become the region's new federal representative, we will have a chance to get to know this legislator who played an iconic role in reclaiming the Capitol after the Jan. 6 insurrection," Micah Rasmussen, the director of the Rebovich Institute, said in a statement.
The son of Korean immigrants, Kim was born in Massachusetts and raised in Cherry Hill, New Jersey. He earned a bachelor's degree from the University of Chicago and received a Rhodes Scholarship to Oxford University, where he earned a doctorate.
The Rebovich Institute for New Jersey Politics is dedicated to public service and scholarly analysis of government, public policy, campaigns and elections in New Jersey.