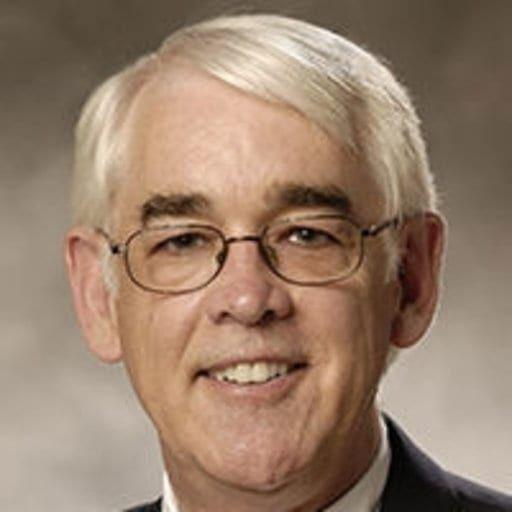 Princeton professor Robert K. Prud'homme has been both an academic and entrepreneur during his 40-year career at Princeton, where he is the founding director of the Program in Engineering Biology. His career has been a long and at times grueling campaign to advance the frontiers of science. It's no wonder that he recalls episodes from his career as "war stories." In this war, victories are shared by all humanity.
"Laboratory discoveries at Princeton University can translate to low cost solutions for global health problems," says Prud'homme. "But — in life science — change does not happen quickly, and random opportunities can be better than planning." After 40 years at Princeton, he has the war stories to prove that.
Prud'homme will share some war stories at the Princeton Regional Chamber of Commerce on Wednesday, November 14 at 7:30 a.m. at the Nassau Club. Tickets are $40, $25 for members. For more information, visit www.princetonchamber.org or call 609-924-1776.
Much of his research focuses on a process called polymer self-assembly, and how it can use nanotechnology to address problems in drug delivery. He has consulted for such corporations as Dow Chemical Company and BASF, and he is also the scientific co-founder of a start-up, Optimeos Life Sciences. It develops nanoparticle-enabled technologies that can improve patient care by helping to visualize the earliest signs of a disease.
The Bill and Melinda Gates Foundation sponsors one nanotechnology developed in Prud'homme's laboratory — Flash NanoPrecipitation (FNP), which encapsulates therapies for cancer and tuberculosis. A scalable and continuous process, FNP enables integrated processing and spray drying for low cost oral and aerosol formulations and is being adopted to formulate new compounds.
A graduate of Stanford University, with a PhD from the University of Wisconsin, Prud'homme served as an environmental engineer in Vietnam, received the Young Investigator Award from the National Science Foundation, and earned the Outstanding Teaching Award from Princeton University.
In a recent interview (U.S. 1, March 21), Prud'Homme, spoke about the joys and sorrows of how basic research gets "translated," meaning how a discovery gets from the laboratory to the real world. He ended with a real joy, a collaboration with the Gates Foundation, that illustrates his choice to stay in academe. The four war stories:
• A failed research collaboration involved Rhone Poulenc (at that time at Exit 8A) trying to scale up its new method of making complex polymers. The company funded his research, but could only produce one type of polymer. Rather than giving up, he combined the polymer in a mixing process based on a BASF collaboration. This formed the basis of his group's nanoparticle production platform that has continued over the last dozen years. Conclusion: "You can't predict the future."
• A corporate path that crashed and was resurrected 10 years later. How it happened: Merck funded research in Prud'homme's lab to adopt his nanoparticle technology for a new class of drugs. The research was successful, and resulted in a joint patent and papers. The PhD student funded by Merck declined to accept Merck's job offer after graduation. Instead he went to work for Alnylam, a Boston startup. However, Merck abandoned the therapeutic area, and sold all of the patents to Alnylam. So the student had access to his patents.
In the next twist, Alnylam was sued by another biotech company, and the settlement terms prevented Alnylam from working with the type of nanoparticle developed with the Merck/Princeton patent. So the patent was stranded, and useless. The rights to the patent were returned to Princeton. The student left the research field to be a venture capitalist. Ten years later another large biotech company approached Princeton and has licensed the patent. Conclusion: "You can't predict the future of companies."
• A small scale collaboration that "pivoted" and became a startup. The Prudhomme lab collaborated for three years with Optimeos Life Science Inc., based around imaging nanoparticles. The lab developed the ability to encapsulate peptides and biologics at higher loadings and efficiencies than had been done previously. Optimeos turned to biologics, the fastest growing segment of the pharma market. It became a biologics delivery company. The company has received first round funding from IP Group, and have three projects with major pharma companies. Conclusion: "Random opportunities are better than planning."
• A new challenge and huge opportunity with the Gates Foundation, for global health. Sensitive medicines often come in blister packs and sealed packets, but that doesn't work for sub-Saharan Africa. Liquid medicines for infants are too expensive to ship. Any powder or tablet must be able to withstand 75 percent humidity and sweltering temperatures and must cost only pennies a tablet.
The Prud'homme lab had been working on high value therapeutics for cancer, HIV, and TB. The Gates Foundation challenged the lab to use its formulation technology to produce low-cost medicines at high volumes. Making the nanoparticles of the drug was straightforward; the low cost additives to prevent aggregation and enable rapid delivery was the challenge. Three additives were tested. One was lecithin (the ingredient in Pam spray for frying pans), zein (a corn protein byproduct of ethanol that is sprayed on cornflakes to keep them crispy in milk), and cellulose-based polymer. All worked, but zein performed best in the first animal trials, for the first drug, for a diarrheal infection, the second leading killer of infants in sub-Saharan Africa.
Researchers and the university get no royalties, and no profit is involved. Two drugs are undergoing clinical trials and a third is in the pipeline. The World Health Organization, using Gates funds, buys the drugs made by a Chinese manufacturing company, whose head of formulation development is one of Prud'homme's former students (it's a small world). Conclusion: "Persistence with your vision can make a difference, but you may not know that today."
"In life sciences change does not happen quickly, not like in IT," says Prud'homme. "But you can position yourself for success if you do the best research you can, and take advantage of random things."
It's heady stuff, this talk of patents and start-ups and million dollar payoffs. Prud'homme is allowed, by university policy, to have only a very small stake in any of the start-ups. Has he ever been tempted to leave the ivory tower and pursue profits with one of the many discoveries? No, he says. "I've always loved learning. Someone once told me he had never met anyone as curious as I am. I love putting things together, solving puzzles. And I have always loved teaching." He pauses. "I also know I don't have the constitution to be a gambler. The best entrepreneurs do."