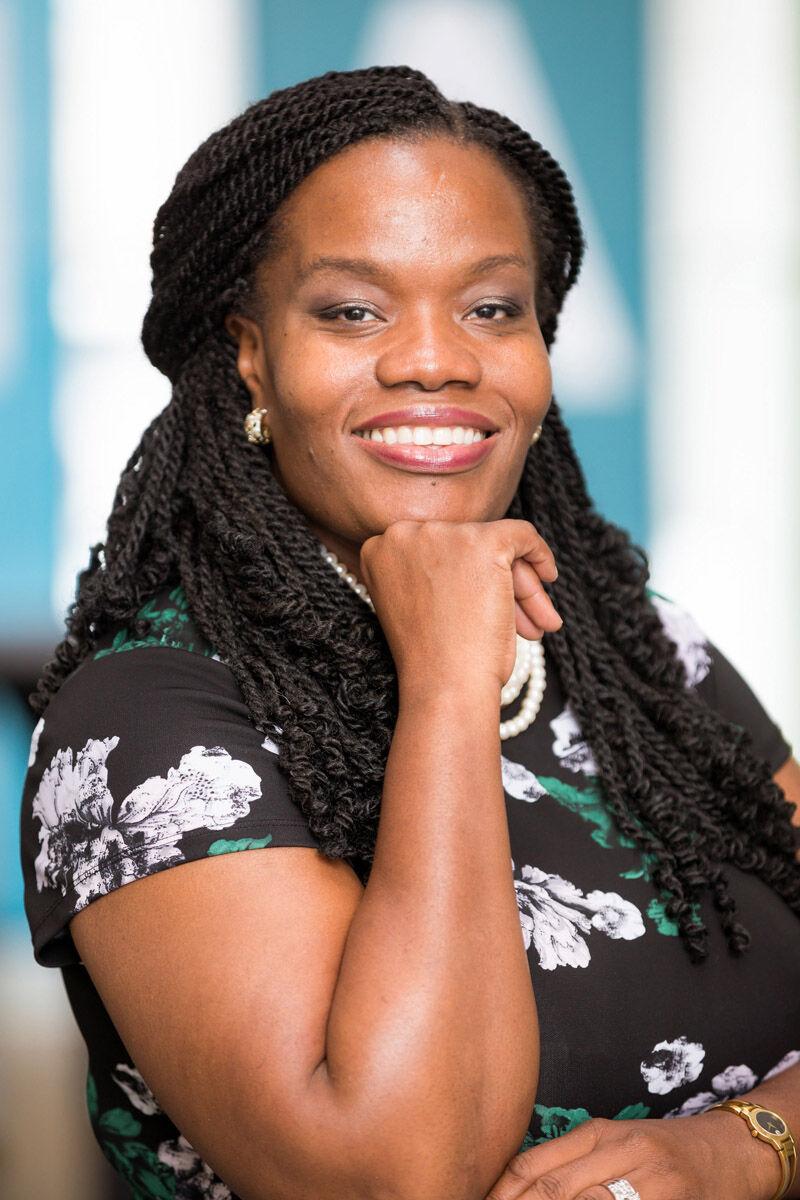 Delegating work to employees is an art form. It's not enough to just divvy up projects to workers. You need to tap into their sweet spot with work that challenges them but also brings them a sense of joy and accomplishment, says Krishna Powell, CEO of HR 4 Your Small Biz.
Whether you are an entrepreneur hiring your first employee or a supervisor of a large team, knowing how to let go of the reins is critical to your success. Powell will talk about mastering this skill at a New Jersey Business & Industry Association (NJBIA) webinar, "Art of Delegation," Wednesday January 16, from 11 a.m. to noon. Register via www.njbia.org/webinars. The webinar will focus on how to decide what to delegate, how not to feel guilty when you do, and how to delegate without micromanaging.
Today workers want to understand how their efforts fit into the bigger picture. They want to know what their work means to the business and why they were given that aspect of the project to handle, says Powell.
New employees might not understand that routine tasks like filing are necessary. What seems obvious to you might not be apparent to them. She suggests saying something like, "You know, if the computer goes down and you need this information, this is where you'll find it. This is why we keep these records." For those of us over 40, we remember what life was like before the internet so we have a reference point that many from younger generations don't have, she says.
There are some people who like doing work that others consider mundane. So tap into those people first for routine tasks, but don't be shy about asking someone else to pitch in when the workload demands.
Regardless of the positions employees hold, most people want to know the work they are doing has a positive impact on the business and on their career and personal development. One way to foster employee engagement is by sharing company goals. It's important for them to understand your long-term objectives but also to believe that their efforts contribute to those goals and impact the company's bottom line.
Powell suggests that you take it a step further and ask workers to suggest goals. "If you give employees the opportunity, you would be amazed at the creativity and innovation that takes place," she says.
Skillful delegation benefits both the employee and the business. However, some managers are reluctant to assign work because they may feel that taking something off their plate implies they can't carry their load. They may believe they are supposed to be everything and do everything, Powell says. But completing a project successfully takes team effort, and that means everybody has to participate.
When you are willing and able to delegate, you are paying attention to the needs of the business, and you are showing that you trust your co-workers to help carry the ball. Just as important, as you lighten your workload, you might be able to contribute to a larger company project. Then you can focus your energy and time on projects that will help you grow professionally and give you more visibility within your company. Delegation is a balancing act that strengthens your role as a leader.
The need to spend time teaching others how to master a project is another reason managers resist delegating. But, Powell reminds them, time spent up front will save you time in the long run as they become proficient enough to handle the project on their own. Just as important, they will probably be more engaged in the business because you were willing to invest time in their development.
Powell, whose father was a minister and bishop and whose mother was the main family caregiver, holds a bachelor's degree in liberal studies from Rider University and is a New Jersey court-trained mediator, and a certified executive career coach.
She became committed to the field of human resources early in her career when working at Merrill Lynch. An executive she worked with recognized she had a gift for understanding people's needs and a natural ability to communicate with compassion. She urged her to develop her potential, and Powell took her advice to heart.
After five years managing and facilitating several HR-related programs with the company, Powell moved on to greater managerial positions with corporations including Horizon NJ Health, Ulticom, Alere, and Unisys/Molina.
In 2012 she founded HR 4 Your Small Biz (www.hr4yoursmallbiz.com), a human capital consulting firm focusing on bottom line growth, client relationships, creativity, and innovation in the workplace. Powell has served clients in the U.S., France, China, and Singapore, and is known for her ability to show leaders how to work with a multi-generational workforce.
Her company's services include human resources consulting, corporate legacy and leadership programs, customized training and development, and a proprietary program for young professionals titled "Millennials Making Moves." She also offers mediation services focusing on resolving conflicts without the stress of litigation.
In addition to working with companies, she mediates employment cases for the Equal Employment Opportunity Commission, New Jersey municipal courts, and private parties.
Skillful delegation takes practice, says Powell. Some managers are hesitant to ask questions because they assume they should already know the answer. This webinar provides a safe place to ask and get answers and learn what works in big organizations. The class will help you decide what to delegate in such a way that employees will understand the "why" behind the work they are given.
"You can do a lot of things that you have seen the Fortune 100 companies do. I can show you how to do them on a smaller scale," Powell says.