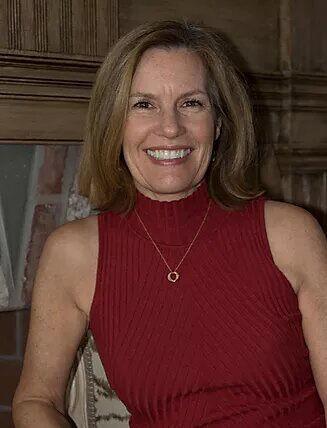 Imagine going to the mailbox and finding, amid the bills, circulars, and junk mail, a letter that someone wrote out of the blue telling you how much they appreciate you and why. (It's not your birthday, it's not Christmas, and you're not dying.) How would you react?
Tracey Gates, a life and wellness coach, has spent the past year finding out. "My mission in this world is to let people know that they matter through unexpected letters of appreciation," she says. The letter writing campaign is her own personal project. Every day she has written a letter of appreciation to a different person in her life. Interviewed in December, when she was on Day 311, she said the experiment had changed her life.
"It has made me understand how much people everywhere crave being noticed," she says. "People want to know that they are seen and that they matter." Social media platforms are designed to give people the feeling of being seen and noticed, but Gates has observed that they often have the opposite effect: making people isolated. "People don't stop and tell each other what they admire about them on a regular basis," she says.
Over and over again, the recipients of Gates's handwritten notes have said reading them "made their day." One person said they wanted the note read at their funeral. Another put it in a special drawer of lifelong keepsakes. Whatever the response, it was clear that Gates' words were incredibly meaningful. The impact was outsized compared to the effort they took to write.
"All I'm doing is taking a few minutes and writing down what I admire about somebody. It's an incredibly simple exercise. We all have the ability to make ourselves feel better and to make somebody else feel better."
Gates will give a presentation on her project at the Princeton Public Library on Saturday, January 11, at 3 p.m. For more information, visit www.princetonlibrary.org or call 609-924-9529. Tracey Gates' website, where she organizes "A Few Kind Words" workshops, is at www.traceygates.com.
The origins of the project go back to Gates' relationship with her father, who worked as a commercial real estate broker while she was growing up in Long Island. Whenever his birthday came around, she would ask him what he wanted and his answer was always the same, and it always drove her insane: "a few kind words." How do you wrap that up? "We all hated that and we just brushed it off."
Gates earned a bachelor's degree in English literature at St. Lawrence University. When she was 24, she got a phone call saying her father had just died of a heart attack on the tennis court. Gates had only been engaged for a month — he would never get to walk her down the aisle. And she would never get the chance to give him those few kind words he always wanted.
But the idea stuck with her. In her 50s, when she became a life coach, Gates says she fully embraced the idea of what he had been asking for all those years: an affirmation of love and appreciation. She now encourages her clients to write letters of gratitude. "This is actually what I was meant to do with my life," she says. "Take a few kind words out into the world and help people feel empowered one letter at a time. It's the legacy of my father."
The idea for her year-long letter writing project popped into her head suddenly one day last year during a cross country flight, and Gates impulsively told her husband she was going to do it. She wrote her first letter to her grandson in Tucson, and she says her last, on February 10, will be to her father.
Gates has heard back from about 65 percent of the recipients of her letters so far. "It has made me understand that it's not just a nice thoughtful letter I've sent. It's like an elixir for their soul."
It wasn't difficult to find people to write. "Everybody knows 365 people," she says. "And it doesn't have to be people you know well." Gates suggests writing to acquaintances, classmates, or people you meet going about your day. "It's most fun writing to people who I just happened to have a positive, pleasant experience with."
One day this year, Gates was called to jury duty at the Mercer County courthouse. She found herself in a huge room with hundreds of other potential jurors. She checked in at a desk, where a woman scanned a ticket she brought, said "good morning," and thanked Gates for being there that day. The woman then addressed the room, greeted everyone with a smile and addressed them by name, and then gave a presentation on the jury selection process.
"She was incredibly grateful and appreciative of the time everybody was giving up," Gates says. During the talk she mentioned that she had been doing the job for 28 years.
Gates, who always keeps note cards in her purse for just such an occasion, wrote a quick note of appreciation to the woman for the job she was doing making the jury experience better for everyone.
The next day, when Gates returned, the woman was waiting and greeted her with a long hug. "No one has ever said that to me before," she said to Gates. "You made my day, my week, and my year. I am going to keep note cards in my purse and pay it forward."
In some cases, the notes have helped Gates form friendships and improve relationships and have lasting, meaningful connections with people who might have remained more distant if she had not reached out. "It instantly develops a trust that's really beautiful," she says.
Gates says the letters are much more powerful if they are written by hand and delivered by mail. "It is profoundly different from a text or an e-mail," she says. " Physical addresses were easy to find by googling or just asking around.
"You don't have to have some special degree in letter writing," she said. "You just need to take the time to do it. I want the rest of the world to have this gift of empowering yourself and empowering another."