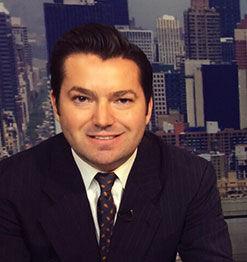 Many people who work in the Route 1 corridor may never have heard of the Boyd Company, a six-person firm based in Carnegie Center that does site selection analysis on behalf of companies seeking to relocate or build new facilities. Yet their work is widely known: In the 1970s, they coined the term "Route 1 corridor" as an effort by then-Mercer County Executive Arthur Cypek to promote the area.
Normally Boyd compiles site reports for its clients, which are companies like Boeing and Glaxosmith-Kline, in researching the costs, upkeep, potential economic incentives, and many other factors of various locations they are considering. However, earlier this month the company released a public report comparing the most popular sites for pharmaceutical manufacturing around the world.
The Route 1 corridor, once the "medicine chest" of the nation, is no longer the dominant force it once was, but the report indicates it remains competitive with 24 other popular pharma regions such as New York; San Francisco; Boston; Raleigh/Durham, North Carolina; Copenhagen; and others, ranking in the world's top 10.
"In terms of its talent, the region gets very high grades given the mass of colleges and universities," says consultant John Boyd Jr., whose father, John Boyd, founded the company on Nassau Street in 1975. It's also in a heavily populated area with highly educated residents, making it great for recruiting employees. Boyd adds that the Route 1 corridor ranks highly in terms of transportation as well as harder-to-quantify features such as access to good public schools and cultural amenities.
But the appeal of the region is held back by a major factor: cost. Boyd, a College of New Jersey alumnus who joined his father's firm in 2002, says that his clients in the pharmaceutical business are increasingly concerned with controlling costs. "With all the growing pressure for price controls on prescription drugs, along with the tax and trade and regulatory uncertainties associated with the 2020 presidential election, all of that is creating a really heightened focus on operating cost structures and really incentivizing industry to cut costs."
Boyd says that the importance of making prescription drugs more affordable is one of the few things that Republican and Democratic politicians agree on. "Our clients and the industry at large are really hearing footsteps in terms of government regulation on the way."
To industry leaders potential regulation means that controlling production costs is going to be essential to keep the bottom line healthy. This trend is a double-edged sword for the Route 1 corridor in terms of attracting business. For its report, the Boyd Company studied a hypothetical 300,000-square-foot plant that employs 300 workers. It calculated operating costs including property taxes, worker salaries, and other geographically variable factors. Such a plant in the Route 1 region would cost $48 million a year, which compares favorably to New York (the most expensive in the nation) at $55 million and just under Boston at $49 million.
On the other hand, it is considerably more expensive than Raleigh-Durham, whose employer-friendly labor laws and tax code makes it about 24 percent less costly, at $37 million.
Boyd's prescription to New Jersey lawmakers is to be wary of raising taxes and to provide economic development tax incentives for companies locating here. Boyd acknowledged that many of the features that made New Jersey a good place to do business — good public schools and transportation for instance — are funded by tax dollars, but suggested the government cut spending in other areas to pay for them.
In the transportation realm, Boyd says that a much-needed new tunnel under the Hudson River would be part of a future infrastructure package.
The Murphy administration is in the midst of overhauling the state's economic development incentive program, which has come under fire for rewarding politically connected companies at the expense of taxpayers. But Boyd says that despite past abuse, it was crucial to provide tax incentives since employers take them into consideration when choosing a site to build their facilities.
"The system needs to be transparent, and it can't be abused, but there nonetheless needs to be an aggressive incentive program to underwrite the high cost of doing business in New Jersey," he says. "Right now this type of program does not exist, and that's a warning sign for New Jersey. We call economic development in 2020 the Second War Between the States."
If there really is a war between the states, New Jersey's enemy is Raleigh-Durham, where North Carolina has aggressively promoted high-tech business. "It really is attracting enormous interest as one of the most successful life science clusters," Boyd says. "For years the Route 1 corridor would kind of battle the Raleigh region for projects. But it's becoming more and more difficult for companies to justify a brick-and-mortar location in high-cost New Jersey versus a lower-cost alternative."
New Jersey property taxes are a major factor in the cost of the Route 1-area plant: $4.8 million a year versus just $1.4 million a year for its southern rival. Corporate taxes are 11.5 percent in New Jersey versus 2.5 percent in North Carolina.
Despite this domestic rival, Boyd says there is opportunity for New Jersey to attract businesses to relocate from overseas. In another rare area of bipartisan cooperation, both political parties have agreed to encourage the federal government to buy local in procurements, a $4 trillion a year market. As a result of this and a cut in corporate tax rates, companies of all kinds have been "re-shoring" advanced manufacturing, Boyd says.
In this environment, New Jersey has an opportunity to poach pharmaceutical plants from high-cost countries like Switzerland and Denmark.