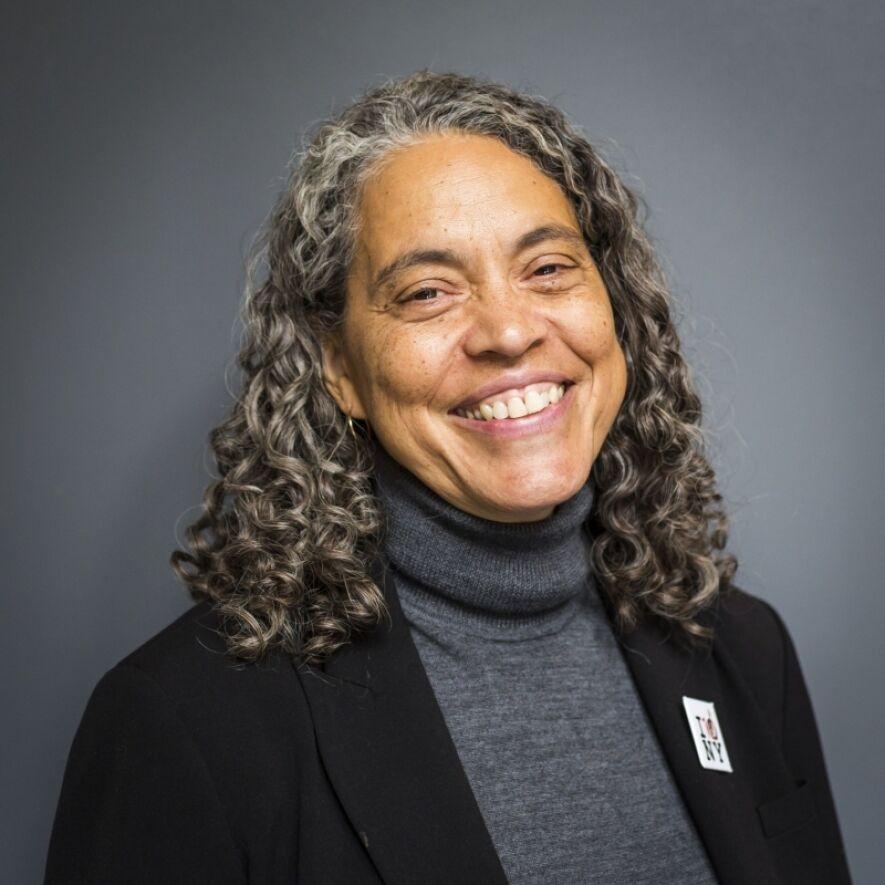 Many factors play into shaping a person's behaviors and experiences, but chief among them is the place where they live. Is their neighborhood safe? Are the schools good? Is there easy access to healthcare and fresh foods?
The Trenton Health Team — a nonprofit that addresses that issue head-on through partnerships with hospitals and community groups to improve access to quality healthcare, food, housing, and other resources — hosts an upcoming series of free online discussions on "How Spaces Shape Us." The first of three events takes place Wednesday, February 17, at 6 p.m. on Zoom. The event can also be viewed live on Trenton Health Team's Facebook page, and a recording will be posted online at www.trentonhealthteam.org.
The first discussion features Mindy Fullilove, a social psychiatrist and author who grew up in Orange, New Jersey. The daughter of a Black labor organizer father and white union hall secretary mother who campaigned for the desegregation of schools in Orange, Fullilove earned a bachelor's degree in history from Bryn Mawr and a master's in nutrition from Columbia before earning her medical degree from Columbia in 1978. She is a professor of urban policy and health at the New School in New York and co-founder of the University of Orange, a free people's urbanism school to build public capacity to create more equitable cities.
Her most recent book, "Main Street: How a City's Heart Connects Us All," was published by New Village Press in 2020. In the introduction, she describes the socioeconomic and psychological factors at work in cases of "urban renewal":
"At the level of the neighborhood, the processes of urban renewal, deindustrialization, and planned shrinkage are centrifugal: They are pulling us apart from one another. In my book 'Root Shock,' I described the ways in which the centrifugal processes tear at people's places and their lives. I asked the question, 'When the center falls, what will hold?'
"The answer in the short term is that people take on the work of place in order to keep their lives together. They band together in groups defined by 'strong ties,' the ties of family, religion, and tribe. Yet these ties partition society. In the aftermath of urban renewal and planned shrinkage, the reformation of society around strong ties fed antagonism and intergroup hostilities: The solution became part of the problem, triggering a reinforcing, exhausting, and dangerous downward spiral.
"At the next level of scale, the effects of neighborhood destruction on the larger embedding society are very serious. This point is often overlooked, because, as I've described here, the neighborhoods that are destroyed are those of poor and minority people. The larger society is thought of as 'white' and 'middle-class,' and therefore comprised of people whose lives and fates are quite different and even insulated from the problems of the disadvantaged."
Future speakers in the series include Endia Beal, a North Carolina artist, educator and author, who uses photography to reveal the often overlooked and unappreciated experiences unique to people of color, on Saturday, March 13; and Bryan C. Lee, who grew up in Trenton and is now an architect, educator, writer, and design justice advocate in New Orleans, on a date to be determined.
"We recognize health and well-being depend on more than just access to medical care," Trenton Health Team Executive Director Gregory Paulson said in a statement. "How we grow up, what our neighborhood looks like and where we live have long-term effects on our lives. We want to bring these issues to light, discuss what is happening and then collaborate with our neighbors to improve outcomes in our city."