Assistive technology can take many forms, but as small actions like turning on subtitles or iPhone Shortcuts become increasingly common, all of society benefits from the concept of accessibility in the modern age.
The Richard West Assistive Technology Advocacy Center (ATAC), a department under the Trenton-based private nonprofit Disability Rights New Jersey (DRNJ), hosts its sixth statewide summit on assistive technology for consumers and professionals on Thursday, September 22.
This year's return to the in-person format is a joint project between two entities, and will be held in the Conference Center at Mercer on the grounds of Mercer County Community College's West Windsor campus from 8:30 a.m. to 3 p.m.
The three sessions are separated by room, topic, speaker(s), and focus area, with the schedule including subjects such as vocational rehabilitation, digital literacy, language processing, financial wellness, and more.
DRNJ is the state's "designated protection and advocacy agency under federal law" to service disabled individuals, according to their website, as well as "advance the human, civil, and legal rights of persons with disabilities and promote their self-determination, independence, productivity, and integration into all facets of community life."
As legislation and programs expanded, the entity, which was initially formed as a result of the Developmental Disabilities Assistance and Bill of Rights Act (DD Act), grew to incorporate assistive technology. ATAC's mission focuses on "making assistive technology more accessible to individuals with disabilities throughout the state," per the summit website.
Registration for summit is available online via DRNJ's EventBrite page. The full schedule, as well as additional information, can be found on the summit website at sites.google.com/view/2022njats/home.
The day begins with registration and a continental breakfast, then a welcome from DRNJ executive director Gwen Orlowski and ATAC director Mike Marotta. This is followed by keynote speaker Scott Elliott, the executive director at the Progressive Center for Independent Living, who will speak from 9 to 10 a.m. in advance of the three concurrent sessions.
Marotta, who has more than 30 years of experience in the field of assistive technology, says that ATAC's main areas of focus are in device demonstrations, loans, and reutilization, with the latter in partnership with Goodwill Home Medical Equipment.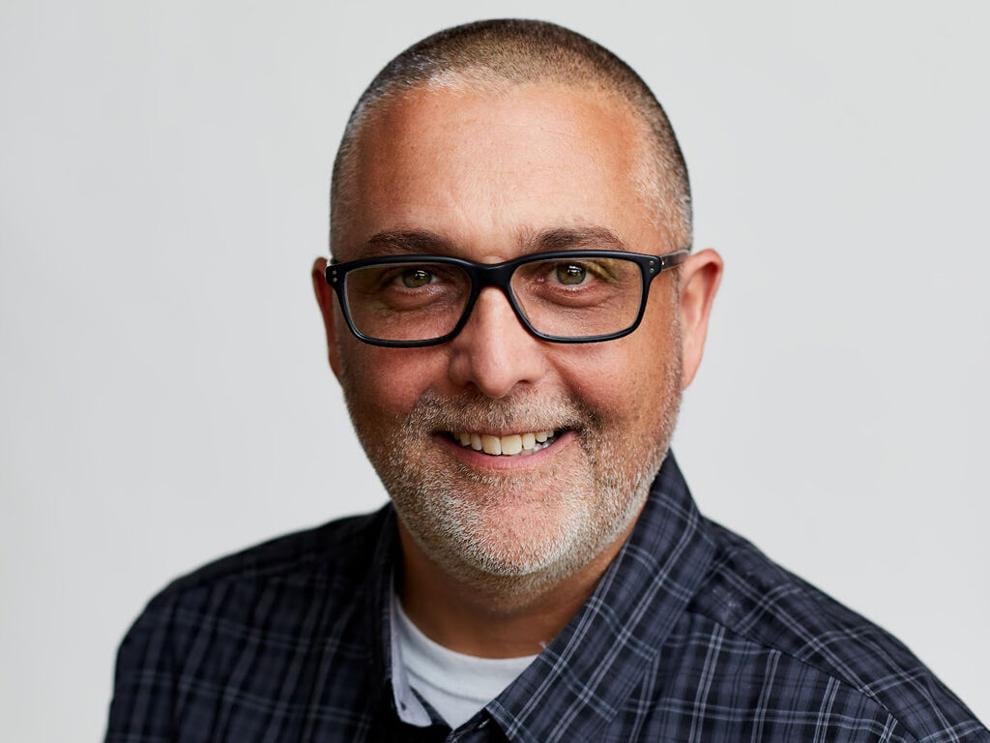 As a way of forming connections between the people who reach out for assistance and the technology itself, Marotta explains that ATAC identifies the struggles or issues being experienced, then shows them what could be done to "solve the problem."
"We don't purchase that technology for people, and we also don't make recommendations, but instead what we do is provide the information, in essence, to help that person get to a decision," he says.
Through their lending center, ATAC helps with lowering the economic barriers to aid, offering the opportunity for people to "borrow equipment and try" the technology for a three-week period, Marotta says, free of charge.
By "alleviating" any future incompatibilities with the chosen device(s), ATAC works to establish "that people get an opportunity to explore these technology tools in their environment, and decide if that's going to be appropriate for them."
With Goodwill Home Medical in Bellmawr, equipment that is no longer in use — wheelchairs, crutches, canes, etc. — can be brought to Goodwill, who cleans, sterilizes, and repairs the item before reselling it "through their retail store."
"It's this idea of giving people access to equipment at a significantly reduced rate so that we can make sure everybody has the tools that they need," Marotta continues, with ATAC aiming to ensure "that people across New Jersey know what assistive technology is, know where to get it, and know how we can help them be more independent."
Marotta says that ATAC/DRNJ were able to connect to others across the country with their previous virtual summits, but he admits to missing the local interactions. Now, the director adds that this year's event can show the "powerful" strength of New Jersey as a force in the world of assistive technology.
"The main goal of the summit is to give people an opportunity to learn new things that may help them or the people they are working with," he explains, which could include individuals, family members, professionals, etc. "It's a really nice opportunity to give the service providers across New Jersey a platform to demonstrate their creative ways they are making a difference in the community."
The Progressive Center for Independent Living (PCIL), founded in Ewing but with two active locations in Hamilton, Mercer County, and Lebanon, Hunterdon County, advocates "for the rights of people with disabilities to achieve and maintain independent lifestyles."
Marotta thought that PCIL executive director Elliott, who is also a member of ATAC's advisory board, would be an important voice to highlight as the keynote speaker.
"It felt like a great opportunity to have someone share their experiences in the community using technology and being independent. Scott's an incredibly successful professional who [uses assistive technology], and so to hear from a person who's been doing that, and can share his view of how things have progressed as we've seen technology become more infused in our everyday life — or even, perhaps, where we think things might be going, or things we still need to consider," he says, will provide a meaningful "platform to speak to the group and have them think about the work we're doing, and how it impacts individuals that we're providing services to."
Marotta explains that the sixth summit's schedule happens to be geared more towards the tactics and general usage of technology, rather than the specific type.
"I think that's a really important shift, because I think any of us can go to Google and search out technology. Finding tools is not hard — the part that's hard sometimes is figuring out how to take that tool and use it in a creative, individualized way for each person you're working with," he adds.
One of the presentations, "Jordan's World: Using AT to Support Life After High School," is about the experiences of, as the session details explain, "recent high school graduate, part-time employee, and aspiring video game developer" Jordan Pratt.
It also features Jordan's mother, Nicole, and Adam Krass, an assistive technology consultant, in conversation about the supports, planning processes, and steps that Jordan took — and maintains — to advocate for independence in adulthood.
"Creating a Custom Playground Communication Board: A Blueprint for Success" is the work of augmentative communication professionals Catherine Fredericks, Barbra Seltzer, and Travis Tallman. The three will share how they have "been working with local towns in New Jersey to create communication boards that can be placed in outdoor playgrounds" throughout the state, Marotta explains.
This is "so that individuals who don't have verbal communication can communicate with others while they're playing in the park," he clarifies, calling it "outstanding — because it's really talking about not just the technology, but about the way the technology has been integrated into the community [and] provides opportunities for everyone to be included."
Members of DRNJ will also be leading sessions, some of which will include interacting with state agencies for the necessary services, Marotta adds, though the ATAC staff's primary roles are to "facilitate" the summit as planned.
Speaker Chris Bugaj is responsible for hosting the final fourth session: "Cards Against Exclusivity," a play on the party card game Cards Against Humanity, in which he asks attendees to team up and participate in a friendly competition based on their knowledge of assistive technology.
"The whole idea of the card game makes people start to think about not only the technology tools, but how would you use [them] to meet a need for someone, and I think it's a really powerful way to wrap up a day of learning," Marotta says.
Prior to being director, Marotta had to gain these understandings firsthand, albeit in a completely unexpected way. After completing his associate's degree in engineering but being unable to find work, Marotta heard of a job opening where his mother worked in administrative support.
The organization, known as Cerebral Palsy of Monmouth and Ocean Counties and since renamed to the LADACIN Network (Lifetime Assistance for Developmental and Challenging Individual Needs), needed someone to repair wheelchairs. Marotta accepted.
He explains that fixing the mobility aids "very much appealed to the engineer in me, taking things apart, putting them back together," but then his interest in the area grew, especially upon "seeing how technology of any kind can really help someone achieve their goals."
Through his change in career, Marotta "found a way to take that curiosity about what an engineer sees when they approach the world, and apply it to this field."
Currently, in addition to his work with ATAC, Marotta owns an assistive technology consulting business, Inclusive Technology Solutions, LLC, and is an adjunct professor who teaches the educational applications of AT at the Ramapo College of New Jersey.
"Regardless of their needs, and the level of their needs, there's technology and support that are out there to allow everyone to be successful; that's only gotten even more true as we've seen technology advance across the years," Marotta says, pointing out how much a smartphone can accomplish through just a quick look at the accessibility options in settings.
He mentions that there are high tech options like digital calendar reminders, but also old-fashioned physical Post-it Notes, with the focus being on — despite the complexity of any new technology — how to assess "what are the needs and abilities of this individual, and what [devices] are out there that will meet that?"
In that spirit, he wishes that the summit participants could end the day with at least one connection or "actionable item" for the future. Whether the consumer or the professional, there needs to be a match to needs, priorities and, of course, the technology itself.
"Accessibility is not hard," Marotta says. "When I think about accessibility, I could mean physical accessibility into your place of employment or your business — that has to be considered — but accessibility of your services to individuals is not hard, either. It takes a little thoughtfulness and thinking about ways that you can approach" the situation, whether for an individual, business, or organization.
Any uncertainty, he notes, can be ameliorated by just asking the people in question what they want and need, then listening to the responses.
"Keep in mind that those strategies and tools you put in place can start small, and then like a ripple effect, will get larger and more inclusive," Marotta says.
The upcoming assistive technology summit, as well as Marotta's personal objective with ATAC, are to show the importance of using these adaptive tools to participants who may receive and/or implement services with them.
"I want to make sure that people are getting what they need in order to be successful. It makes me smile every time I go out into the community, and someone hasn't heard of our service. I'm able to explain it to them and convert one more person to understanding about the power of what assistive tech can do," Marotta explains.
"This is a job that will never be done; it will be done a little bit more each day, and that's okay, because every one person that we impact, the hope is that they will turn around to" another person to see what it could do for them, the director says. "Those are the ways that we will continue to make our own ripples — through people's understanding of what assistive tech is and can be for people in New Jersey."
---
'ATAC of DRNJ Assistive Technology Summit 2022,' Disability Rights New Jersey, The Conference Center At Mercer County Community College (West Windsor Campus), 1200 Old Trenton Road, West Windsor. 8:30 a.m. to 3 p.m. Free. To register online, visit DRNJ's EventBrite page.
For more information on ATAC, visit at4nj.org.
For more information on DRNJ, visit disabilityrightsnj.org.