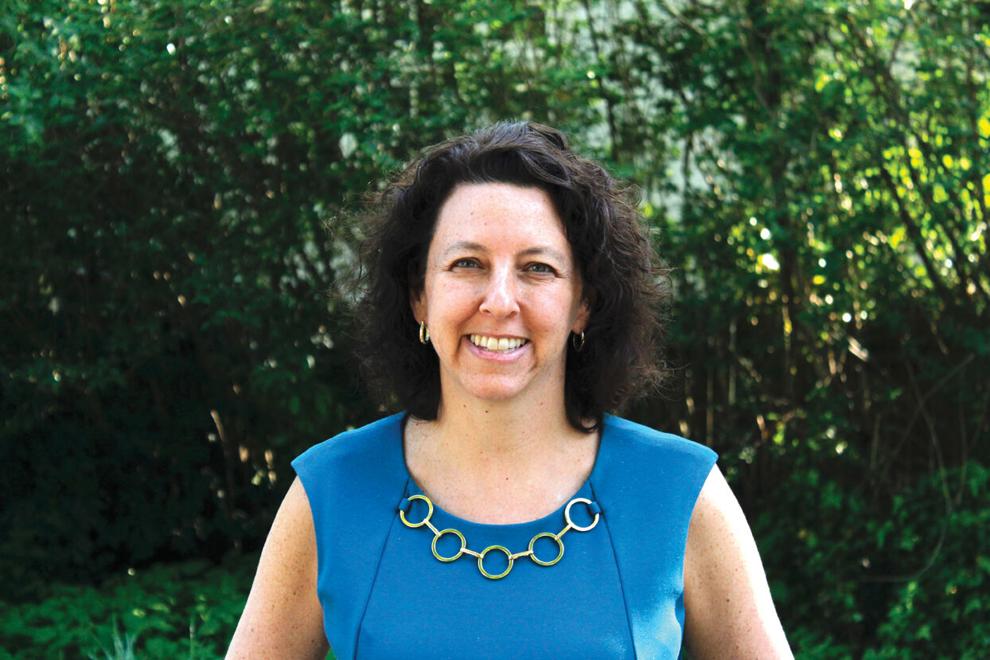 A good board is an essential part of any nonprofit organization, yet many professionals join those boards without full knowledge of what their role entails. That is where NonProfitConnect New Jersey comes in. The Stockton Street-based organization's virtual BoardConnect training program is actively seeking to turn professionals into competent, confident members of a nonprofit's board.
The first of five Wednesday evening sessions takes place February 9 from 7 to 8:30 p.m. The program continues on February 16 and 23 and March 2 and 9. In each session experts cover such topics as governance, fiduciary responsibility, fundraising, and legal issues. The final session, on March 9, consists of a meet & greet, BoardConnect's version of "speed dating" where local nonprofits searching for prospective board members meet each graduate of the program, then talk briefly about their compatibility with the attendees' skill sets, all hoping to find that personal connection or the perfect fit.
The cost for the Zoom-based program is $400. For more information or to register visit www.nonprofitconnectnj.org.
"The leadership of a nonprofit is dependent on the nonprofit board to set the strategic direction to hire and supervise the executive director to make sure that there's integrity to what's being done at the nonprofit. There are a number of people who go into the responsibility of being a board member with really no knowledge at all of what their role is supposed to be or really of any background on nonprofits in general," says Allison Howe, executive director of NonProfitConnect since January, 2019.
Howe's experiences in the world of nonprofits are diverse and far-reaching, ranging from her time as executive director of the South Jersey chapter of the Alzheimer's Association to being secretary and governance chair on the board of ActorsNET of Bucks County. The Newark, Delaware-raised daughter of a University of Delaware professor earned a master's degree in business and healthcare services administration from the University of Michigan.
"The idea with this training is to train people, professionals, who have very many other skills, and oftentimes really high level expertise in for-profits, to understand what it is to be a board member for a nonprofit as an example," she says of the course.
Governance is about the structure of nonprofits, and what Howe refers to as the "life cycle" of them in terms of the roles and responsibilities different members need to take on.
"Sometimes there's confusion where one of the challenges is keeping the role of the board and the role of the executive director separated, but the executive director is managing all of the staff. The board is overseeing the executive director and making sure that that delineation continues," she says.
When dealing with financials, nonprofit and for-profit choices differ as well. Fundraising, which can be a foreign concept for traditional businesses, is a "key responsibility of a board member," Howe says.
For legal issues, where "nothing is black and white," as Howe puts it, the sessions include case studies that help attendees make better decisions as a board member in a clear, concise way around conflicts of interest.
All nonprofits are looking for board members because in the average nonprofit, she continues, there are term limits in place to keep bringing in new perspectives. Empty spots and former positions need to be filled.
"[Board members] need to be knowledgeable and effective for nonprofits to be successful. It's sort of the building block of a nonprofit. So if you don't tackle that piece, then your ability to be effective as an organization is put at risk," she says.
Howe cites a statistic that "92 percent of surveyed corporate human resources executives say that contributing business skills and expertise to a nonprofit can be an effective way to improve employees' leadership and broader professional skill sets," according to the 2016 Deloitte Volunteer IMPACT Survey.
Now that she does recruitment via LinkedIn, Howe finds people who have always dreamed of being a part of the nonprofit sector but never knew the right path to take.
"We get them to a point where they're comfortable, and that they know what their role is supposed to be," she says. "When you're new to a board meeting, it can be daunting, and this way people are more comfortable with jumping in sooner and being a part of the functioning board earlier rather than later."
"Although this can be tricky sometimes, then we have educated people who are helping to educate the other board members. Just because you've been on a board for 20 years doesn't mean you know how to be an effective board member," she explains.
The experts teaching each session include Nancy Eberhardt of the nonprofit Pro Bono Partnership, a group that provides legal services to fellow organizations, and CPAs from firms like Your Part-Time Controller and Nonprofit Accounting Solutions.
Fundraising sessions are run by those actively doing so in their own nonprofit circles, and likewise, the governance session falls to the responsibility of those who have served on multiple boards themselves.
Howe emphasizes that working in nonprofits is more accessible than what people might think.
"Some people have a perception that being on a board is this mysterious, elevated position that only people in the upper echelons of society or business can be on, but that is not true," Howe says, disproving it further by talking about how nonprofits are desiring young professionals with fresh mindsets and modern abilities.
"The more diverse the voices are on the board, the more effective your decisions are going to be," she says. "Just like everywhere else, diversity, equity, and inclusion is a piece of the pie and is very much expected, encouraged, and valued."
New skill sets organizations are finding to be useful, she explains, are fields like IT experience, marketing, social media, and more that all help uniquely contribute to the nonprofit's goal of giving back.
But Howe recognizes that the true setup for success is if a professional has both the passion and dedication required for the position.
"It's a time commitment that can vary based on the nonprofit, so it's important to ask questions and really understand what the expectations are on both sides, just be very honest about what a person can do and can't do," Howe says.
For those participating in the training sessions, she hopes that they can strike a balance between cherishing the work and seeing it through as a way of civil service.
"I think that being on a board is a responsibility and a commitment that should not be taken lightly," she says. "In addition, it should be fun! You're choosing something that you feel passionate about."
"It can be extremely rewarding and it is, I believe, and many people do, that it is worth the commitment for that reward of making an impact on your community," Howe says.