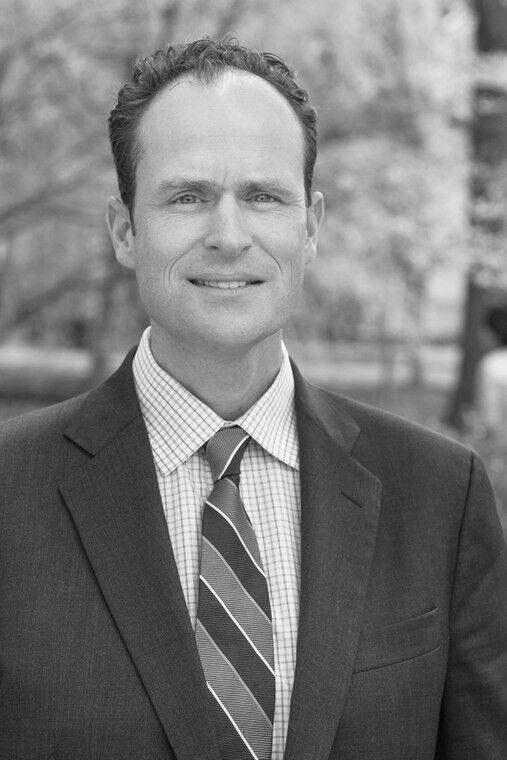 While real estate can be as volatile as the weather, especially factoring in the unpredictability of the COVID-19 pandemic, there are ways to gain a better understanding of New Jersey's residential market. The Princeton Mercer Regional Chamber is giving speakers a platform to discuss what lies ahead through its 2022 Central NJ Real Estate Forecast, taking place Friday, March 4, at the Princeton Marriott Hotel at Forrestal on College Road East in Plainsboro.
Touted as "the largest diverse gathering of real estate professionals in Central New Jersey," the ninth annual program of the chamber's Real Estate Business Alliance runs from 7:30 to 10:30 a.m. and includes breakfast, networking opportunities, commentary, and estimates on the future of the industry. Cost: $55; $45 for members. Visit www.princetonmercerchamber.org to register or for more information.
The presenters include residential keynote speaker Kevin C. Gillen, a senior research fellow at Lindy Institute for Urban Innovation and an adjunct professor of finance at Drexel University, as well as commercial keynote speaker Gus Milano, the president & COO of Secaucus-based Hartz Mountain Industries. Milano is also the president of NAIOP New Jersey, the state chapter of the association for commercial real estate developers.
Aubrey Haines, the CEO of Mercer Oak Realty, shares the Princeton regional forecast with Judson Henderson. Haines is scheduled to talk about the commercial side of things as Henderson, the broker of record and managing member at Callaway Henderson Sotheby's International Realty, will be discussing the residential forecast.
Henderson is no stranger to the event. As a repeat participant, he views the program as "a good balance" of local commercial and residential outlooks.
Depending on the keynote or guests, he continues, the day's proceedings are indicative of state, regional, or even countrywide trends currently affecting the real estate market.
Henderson's agency is based on Nassau Street, but its reach and exposure goes beyond to help all central New Jersey residents find the perfect home — even when the process of doing so has been complicated by the ongoing COVID-19 pandemic.
"I can speak to not just what's going on in Princeton or not just what's going on in West Windsor, but look a little bit more broadly, in terms of our area of expertise, which is that central New Jersey segment overall," he says. "The markets are generally starved for inventory, and that is certainly a theme in our area."
Inventory refers to new listings on the market, meaning that if houses are not being consistently put up for sale, potential buyers have fewer plots or buildings to choose from.
"It's no secret there; it's expensive to live in this area. Part of that is high property taxes, high state income taxes, all those things," Henderson continues. "But as a result of that, we don't have a ton of our rental inventory."
Using Princeton as an example, Henderson recalls that people who faced difficulties in selling their homes began renting them out to others as a fallback.
"Well, over the last year or two, that's no longer an issue," Henderson says, the now-profitable sales rapidly depleting rental inventories. "[There's] so much additional pressure on people that are coming here to buy a house or to rent a home, because even [with] the choices from a rental standpoint, there's not a lot of plan Bs for people right now. There's no part of this market that hasn't been completely turned around."
To appeal to a range of prospective owners, structures and designs of the properties vary across condos, townhomes, single-family homes on smaller, postage stamp lots, and large estates with equestrian facilities.
"It really is a much more diverse housing stock than people realize, so it's hard to generalize in this market, in our area, what's going on across the board, because it's very specific to individual counties, and even certain products, within those municipalities," Henderson explains.
If a house is in "great turnkey condition" that requires little to no work, Henderson adds, it's likely priced at a premium. Due to the pandemic's supply issues and inevitable delays, people are more willing to pay a higher amount for a home that does not have, or need, renovations for functionality.
The reverse of that means that residents who are able to make those enhancements have the fixer-'upper' hand, because any successfully completed projects are likely to increase the financial worth of the property.
"There are values out there for people that are willing to take that work on because there are fewer people that are in that position," Henderson adds. Outside of the pandemic and in a "normal" market, he says, trends vary over time.
"Some of those are desirable and some of those are not," Henderson says, illustrating his point with details on the 2008 recession. According to Henderson, after the economic crash, people started to prefer smaller, efficient homes with minimal walking distances to town.
"Now, we are in a post-pandemic world where they say they're still desirable, but there's been a renaissance for properties that have a little more breathing room and a little more lifestyle at your fingertips," he notes.
With the possibility of being "stuck" at or working from home more relevant than ever before, the pandemic has changed not only what homeowners tend to value, but even minute details such as "floor plan changes that have revealed themselves" in the last few years.
At the beginning of the lockdown, Callaway Henderson Sotheby's International Realty, alongside others in the world of real estate, watched as everything came to a standstill. Then, an explosion of interest revitalized the housing market, creating a startling, yet appreciated, new reality for the field.
"We were completely idle for a couple of months not knowing what was going to happen, and then all of a sudden, real estate almost did a complete 180° where we're as busy, if not busier, than we've ever been," Henderson says, the business then tasked with navigating both the perils of a pandemic and the constant risk of COVID-19 exposures.
Going forward, especially in the context of the "2022 Central NJ Real Estate Forecast," Henderson finds that some market changes are simply non-negotiable.
"Affordability is always the key," he says. "When we have real estate prices rising to the extent that they are, the biggest thing that's going to influence the upcoming year is what happens with affordability and interest rates."
"It really starts to have an impact on what people can afford, and that's going to be the key to anything that happens this year," Henderson says. "Last year, when interest rates were so low and the market was in a rising environment, people were there to afford these homes or at least people were there to pay higher prices."
Henderson, who will be speaking at length about all of his professional expectations, says that the projections ultimately revolve around what New Jersey renters and homeowners are willing to tolerate.
"How much more price appreciation and rising interest rates can people actually stomach?" he asks of the trends. "People are going to chase affordability. They'll find what they want from a housing standpoint and then move to a municipality of a secondary nature."
Henderson thinks that these traditional boundaries may no longer be as important as they were in the past, with residents feeling more inclined to relocate for their evolving needs.
"If people don't like what they see in one municipality, then they're going to venture out to a municipality that is more affordable," he says.