In a digital world where one click could mean a yes or no, having a professional online presence is integral to the job application process.
YWCA Princeton's new economic empowerment program, YW Strive, begins with the first of three free, 12-week courses for participants to gain a better grasp of technology through computer literacy and an understanding of Google's G Suite — also called Google Workspace — which is home to Gmail, Google Drive, Google Meet and more.
The nonprofit organization's initial cohort is predicted to start around late September to early October, with classes to be held in-person at the YWCA facility at 59 Paul Robeson Place, Princeton.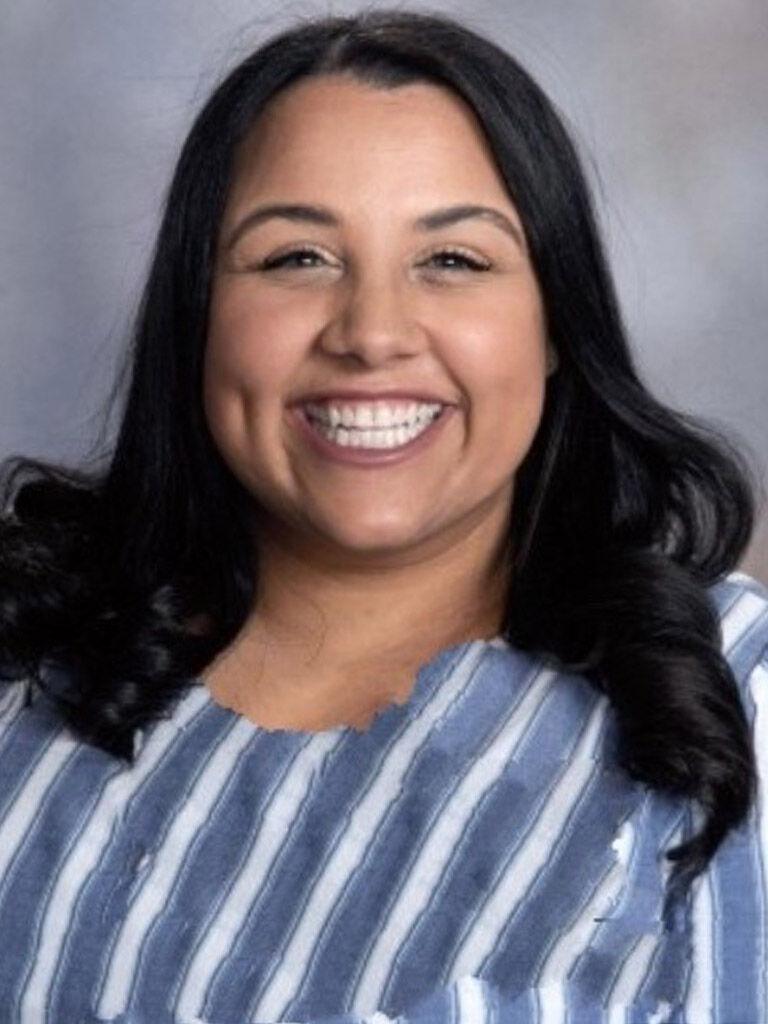 YW Strive was formed as a result of a YWCA USA grant and Google sponsorship. Brigitte Jean-Louis, who joined YWCA Princeton in May and is now their first advocacy and economic empowerment manager, will be leading the sessions. She says she envisions YW Strive as the "first step in what we hope is a very robust workforce development program."
Jean-Louis continues that having to pay for courses can disrupt, or completely hinder, the trajectory of someone's occupational path. She says that YW Strive was formed out of "wanting to provide the community with as much and as many resources as possible," ensuring the platform's chances for instruction were not dismissed as economic obstacles.
"Offering these free classes is truly something that we hope brings down those barriers and encourages our participants to succeed," Jean-Louis says, grateful that the grant allows them to give access to computers and the internet without a charge.
YWCA Princeton, which shares a campus and partnership with the town's YMCA, has been serving women and families for 100 years. In the 1970s, YWCA Princeton adopted YWCA USA's mission to eliminate racism and empower women.
"While our target audience is women, we're not going to turn anyone away, either. We're really geared towards anyone that is looking to make that next step in their career, but might not have these skills, and feel that is something that's holding them back," Jean-Louis says.
YWCA Princeton is still searching for a range of local business partners that, once a participant completes the curriculum, are willing to work with the nonprofit to place individuals in open job positions.
For registration, inquiries, and more information, reach out to Jean-Louis directly at bjeanlouis@ywcaprinceton.org or 609-285-8340. Participants are encouraged to sign up online via the YW Strive Google Form at ywcaprinceton.org/advocate/economic-empowerment, which also includes an important, course-defining question.
The application asks a user to designate whether they prefer to meet in the morning, afternoon, or evening for classes. Jean-Louis says that this flexibility is available because YW Strive kicks off at their own campus, so "ideally, we are letting our participants designate what our schedule is" based on feedback — with room for the potential virtual sessions, too.
"We're very much willing to do whatever it is that we need to to make sure that our students succeed," she adds of the "different course options for them to continue their own professional development both while we have them, and outside of our course as well."
Each week consists of two sessions, with the first for Google software, and the second for honing "soft skills," or their proficiency in interpersonal communications.
Jean-Louis prefaces that some of the technical side consists of ensuring there is a full, accurate name attached to a Gmail account, improving basic grammar in Excel and Word documents, mastering the elevator pitch, and creating a LinkedIn profile with the right headshot.
Socially, YWCA Princeton is focusing on confidence-building, as Jean-Louis encourages participants to not only use their revised resumes and qualifications to ace interviews, but for a sense of self-assurance.
YWCA Princeton's advocacy also tackles workplace issues that may arise after a participant has landed a job, like "how to have those tough conversations of asking for a raise at work, or being able to set up barriers between how to manage your own stress — what's on your plate, how do you designate what takes precedence," and other pressing issues, according to Jean-Louis.
While the atmosphere might resemble more of a classroom setting at first, Jean-Louis hopes that with enough expansion and growth, "participants are able to get this collaborative environment going, and that they are open and willing to be able to share their own goals, as well as listening to others."
She maintains that YW Strive is not just sitting in front of computers with Excel problems, but applying that understanding to their career goals, where participants can even enter the program with a specific position in mind. Using YW Strive resources, Jean-Louis explains that they can support a person in terms of figuring out what to learn or know before the interview.
YW Strive will also be bringing in human resources professionals as volunteers to see, from their perspectives, what they look for in candidates. While Jean-Louis will be teaching the classes, other employees and members of the community are set to share their expertise in an equally impactful way — YWCA Princeton CEO Tay Walker, who Jean-Louis notes is a woman of color, is expected to present on her career experiences as well.
In addition to YW Strive, YWCA Princeton has a breast cancer resource center. Other programming, like English as a second language and the community-welcoming "Newcomers & Friends," have been a part of YWCA Princeton services for more than 60 years.
YWCA Princeton's building was modernized in partnership with Princeton-area group The Burke Foundation, unveiling a new community center and two new wings — one administrative, and one their renamed childcare wing, The Burke Foundation Early Childhood Center at YWCA Princeton.
According to the YWCA Princeton website, the center "provides early education and care for children ages 8 weeks through 6 years old" with options for bilingual classrooms and free preschool through Princeton Public schools.
This resource is representative of YWCA Princeton's endeavors "to reduce barriers to successful workplace participation by women, particularly women of color, and provide children with culturally sensitive, developmentally-appropriate activities" for their advancement.
Of the three courses planned for the first year of YW Strive, Jean-Louis intends to start the second in January, which means that those who fill out the form after the first session starts will be part of a "rolling application process" to recruit them to the next cycle.
"For our participants, no knowledge is too basic or too advanced to take the class. I think that there's something for everyone at any level to get out of it, whether that be the Google Suite itself, or on the soft skill side, and some of those things only come out from being a participant," Jean-Louis adds. "You might go in thinking, 'I know exactly how to do all of this,' but you come out learning things that you might have learned from other participants, or things that we hear from one of the HR executives coming in to help discuss their knowledge."
YWCA plans to expand YW Strive to other Mercer County locations such as Hamilton and Trenton, as well as Hightstown.
YWCA Princeton's NEXT GEN Professional Development Board addresses that historically, the nonprofit has encountered difficulties in recruiting young women between the ages of 21 and 34 — many of whom could not seek higher education or want to re-enter the workforce following having children. YW Strive's ambitions could be key to advancing that demographic's foothold.
Teenagers often straddle that in-between area of programming as well, Jean-Louis adds, but future initiatives are trying to give them an equal voice and widen YWCA Princeton's audience.
"We have a very fun photo competition coming up centered around our centennial, and what our mission of eliminating racism and empowering women means to that teen group, so we're really hoping that being a little more digital will catch their eye, and we'll be able to bring them in the future," Jean-Louis says of the currently unnamed contest, which she describes as "a way for us to connect our past with the future."
To celebrate the nonprofit's 100 years of service, YWCA is hosting a centennial celebration block party at noon on Saturday, September 17. Vendors, food trucks, activities and more will all be on hand at the YM/YW field. Details on the event can be found on their website at ywcaprinceton.org/blockparty.
Jean-Louis affirms that because the skills taught are inclusive, their versatility can open up opportunities no matter the industry. YW Strive broadens their economic empowerment project, but also aims to help participants use their strengths, insights — and familiarity of Google applications — to the fullest potential.