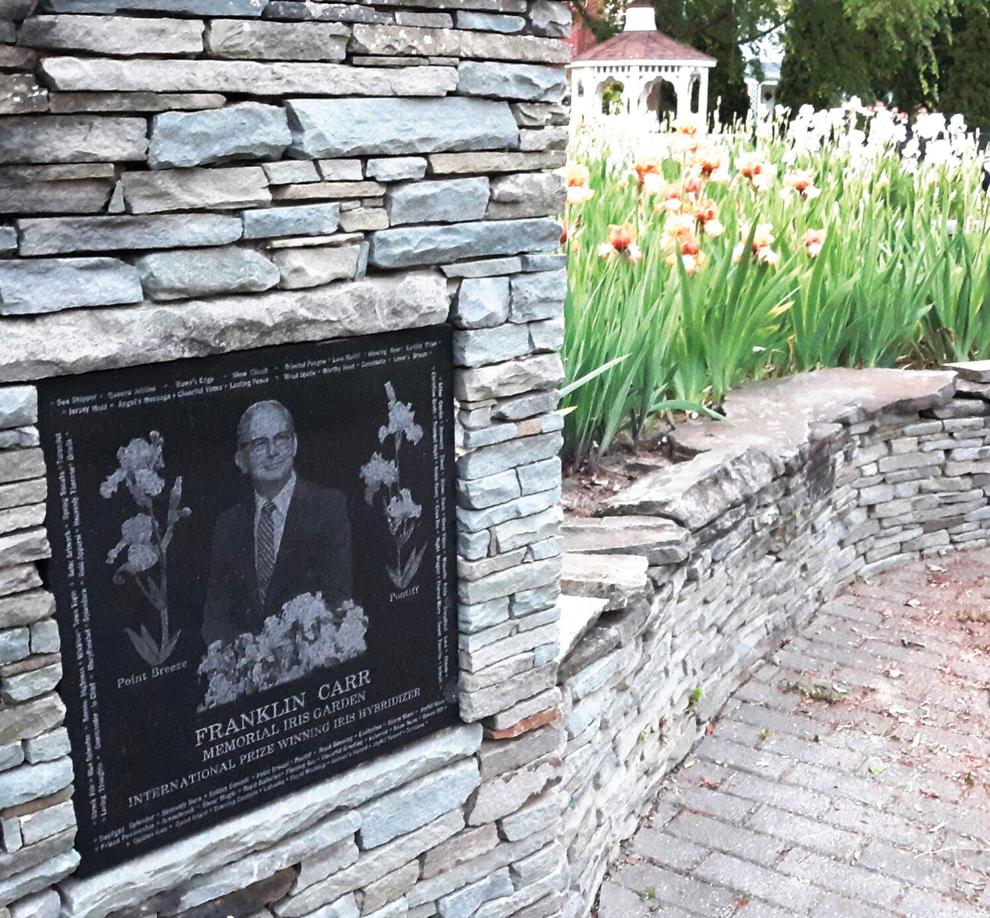 While a rose by any other name is still a rose, not so with irises — especially the Carr Iris. Named after the historic Bordentown horticulturist and flower hybridist Franklin Carr, the iris bearing his name has a distinct pedigree.
As City of Bordentown signage notes, "A famed Iris hybridizer, Carr graduated from William MacFarland High School in 1936. His work was commissioned for the Vatican and Buckingham Palace, and gardens featuring his irises can be found in New Zealand, Newfoundland, and Scotland. His Irises won 12 international awards in Europe, and the Boehm Company of Trenton, New Jersey, used his Pontiff Iris as a model for the Pontiff Porcelain sculpture presented to Pope John Paul II. A memorial Iris garden was built at Hilltop Park in Bordentown to celebrate his achievements."
As shown in the above photo, the irises around the Carr memorial are in bloom. So are other Carr irises around the region. That includes those at the entrance of the West Trenton Animal Hospital on Grand Avenue in Ewing, where founder and chief of staff Dr. John Kazmierczak links his blooms with the internationally known buds provided directly from the Carr family.
It all proves that all levels of history have roots in the region. And at this time of the year, despite the pandemic closing flower festivals and related events, there is the distinct opportunity to get out and smell some distinguished irises.