The recent announcement from England that a royal beekeeper practiced an ancient tradition of verbally telling the royal hive about the passing of a monarch — in this case Queen Elizabeth II — got a good deal of media attention.
Yet, as this issue shows, bees have been getting some press over the past weeks for a few other reasons.
Princeton University Press has announced the release of "The Mind of a Bee," a new book written by one of the world's leading experts on bee behavior, Lars Chittka.
A professor and ecology researcher at Queen Mary University of London, Chittka might smile at the thought of London beekeeper chatting with bees about a dead queen (human that is), but he may also point out that there is a lot more about the interior life of a bee than humans know. That includes having a type of thinking itself along with feelings and personal memories.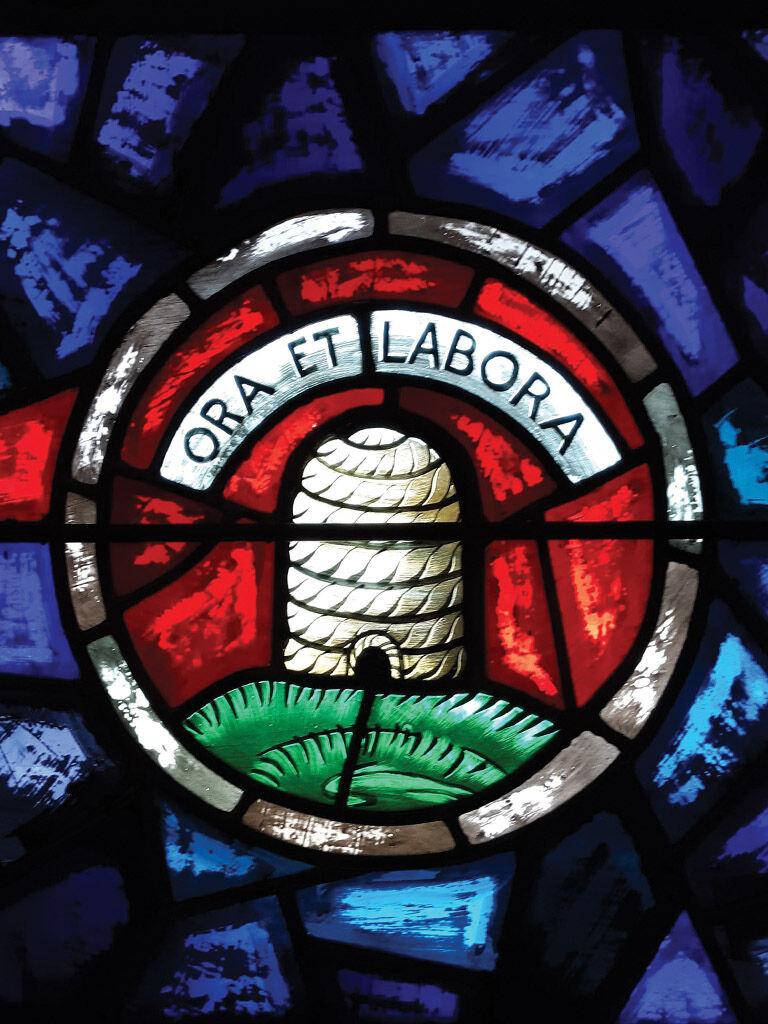 He also reminds us that bees sweeten our lives by providing us with honey, intoxicating us with honey-brewed mead, and engaging our imaginations.
And, as Chittka argues, bees have enchanted knowledge seekers and inspired artistic expression from antiquity to today — as demonstrated by the stained-glass window of an industrious and harmonious beehive found in the Church of Saint Ann in Lawrenceville.
So perhaps it is no mystery that bees are becoming a frequent news topic and that more and more people are taking notice and getting involved with bees.
As a 2021 news article reported, over the past decade New Jersey Beekeeping Association membership grew from 400 to 1,400. Among them is U.S. 1 writer/editor Dan Aubrey, who began keeping bees in 2021 and whose up close and personal interaction with a hive provided an experiential connection to Chittka's book and ideas.
Because of his own observations and wondering, Aubrey asked Chittka during a Zoom interview about a bee's ability to recognize and connect with beekeepers. Although Chittka writes in his book that bees have the ability to recognize human shapes and perhaps faces, he says more research is needed to affirm or negate the idea.
Meanwhile, beekeepers around the world are busy learning more about these small creatures that have a large impact on our lives.
And while some are talking with bees about matters of life and death, perhaps, with more research from Chittka and others, there will be a day when bees may be able to join the discussion and provide some news on their own.
---
For Aubrey's interview with Chittka and excerpts from his book, "The Mind of a Bee," see this week's 'Off the Presses.'