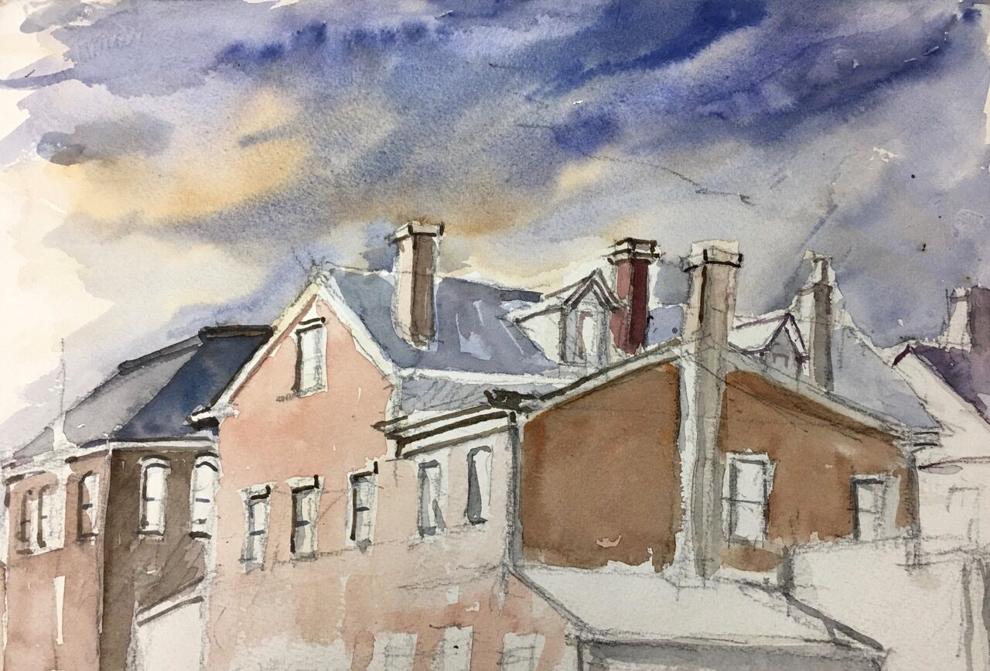 Poet Doughtry "Doc" Long, whose death was announced on January 27, was a longtime maker and supporter of art in Trenton. We remember him with a poem he wrote in honor of his artist neighbor, the late Thomas Malloy. Better known as simply Tom Malloy, the watercolor artist spent decades capturing the changing shapes, rhythms, and tones of the city.
Yet in many ways, the 77-year-old poet did the same thing in his writing. And through his long career as a literature and creative writing instructor at Trenton Central High School, he also shared rhythms, images, and tones with thousands of Trenton students and exposed them to the everyday beauty Malloy coaxed onto his paper and Long sang to the page.
Towards a Definition of Art and Man
(For Thomas Malloy)
Light runs, and speaks darkness
darkness runs, speaks light
line speaks void
void speaks line
vanishing point speaks nearness
nearness speaks vanishing point.
Canvas and artist struggle in dialogue,
eye captures illusions
fire in a brush stroke
colors explode. Light.
Light is only light
because darkness is
darkness only dark
because light is.
They say you drew a black line
in the red dust of a blue Carolina afternoon
and the line spoke and said something, meant something.
Say you drew an indigo line in yellow dust
of a pink Carolina afternoon
with a green stick that
a purple God had given you.
and the line spoke
and the dust spoke
and the colors spoke
and God spoke
and you spoke
everything spoke and asked
What is the color of truth and beauty?
Just what is the shape of beauty and truth?
And you drew a turquoise line in the ocher dusk
And it replied in infinite, brave dimensions.