As Thanksgiving approaches and minds and shopping lists turn to the annual day of overindulgence, area nonprofits are instead directing their attention to those who need extra help to ensure they have food to put on the table Thanksgiving day and every day.
The Trenton Area Soup Kitchen and Rise are partnering to host a "Rise to the TASK" food distribution event on Saturday, November 20.
The drive-through event will provide roughly 100,000 pounds of groceries to approximately 1,300 households from greater Mercer County. This will be the fourth collaboration of its kind between TASK and Rise during the pandemic.
The distribution will take place in the Modway parking lot, located at 329 Wyckoff Mills Road in East Windsor. The event is scheduled to begin at 10 a.m., and food will be distributed on a first-come, first-served basis. Each household will receive more than 75 pounds of Thanksgiving-themed groceries including the turkey and trimmings; a wide variety of fresh produce; juice and milk; and paper products. Per social distancing guidelines, attendees will remain in their vehicles to drive through the contact-free distribution line to collect a variety of fresh and packaged foods.
The two long-time collaborators have worked together three times before to pull off similar events. In total, TASK and Rise have provided approximately 300,000 pounds of food to roughly 4,000 households.
According to statistics from Feeding America, more than 50,000 people in Mercer County are facing hunger. Throughout the pandemic, demand for food has surged. Rise has noted a 300 percent increase in food pantry visits, topping over 1,000 visits each month. Meanwhile, TASK is serving approximately 8,000 meals each week at 32 meal sites — a significant increase beyond pre-pandemic rates. Since the beginning of the pandemic, TASK has served 750,000 meals.
Both organizations foresee that the increase in food insecurity will considerably outlast the pandemic. Increases in food prices, including supply chain issues and inflation, as well as a sluggish economy and the looming end of many pandemic-related emergency relief programs are all contributing to unprecedented food insecurity in our area.
"One thing we've noted at our drive-through distributions is just how many folks mention that this is their first time at an event like this," said Joyce Campbell, TASK executive director. "So many people have said things like, 'Now I can pay my bills this month.' Consistent access to nutritious food, like the kind that TASK and Rise provide every day, is more important now than ever."
At the March, 2021, event, Philip Moody echoed Campbell's observations. The Korean War veteran and retired custodian never thought he'd be in a food line. But, even with his benefits, grocery costs are sometime out of reach and he needs the help.
"After years of doing things for yourself, this is difficult and this virus hasn't helped," he said. "But you have to make ends meet, so here I am, and I appreciate you all being here today."
Leslie Koppel, Rise executive director, emphasized the importance of an event like this coinciding with the holiday. "The Thanksgiving holiday is a special and unique American tradition to bring families together," Koppel said. "We can give a family a complete Thanksgiving meal, including the turkey, in the true spirit of the day."
Rise, founded in 1967, strives to be the hub of social support services in eastern Mercer County, building a productive, cohesive environment where families thrive and feel valued, safe, and optimistic about their future. In addition to the Rise Pantry, Rise also operates the social-enterprise Rise Thrift Store and the Rise Academic Enrichment Summer Camp.
TASK, which has been serving the Mercer County region since 1982, operates the only week-day soup kitchen in Trenton. In addition to providing hot and nutritious meals, TASK offers a multitude of resources to encourage self-sufficiency and improve quality of life including social services, its Adult Education and Work Preparedness program, enrichment opportunities in the creative arts, and the provision of basic necessities.
***
In Princeton and South Brunswick, two very different events are helping food pantries achieve their goal of feeding the hungry.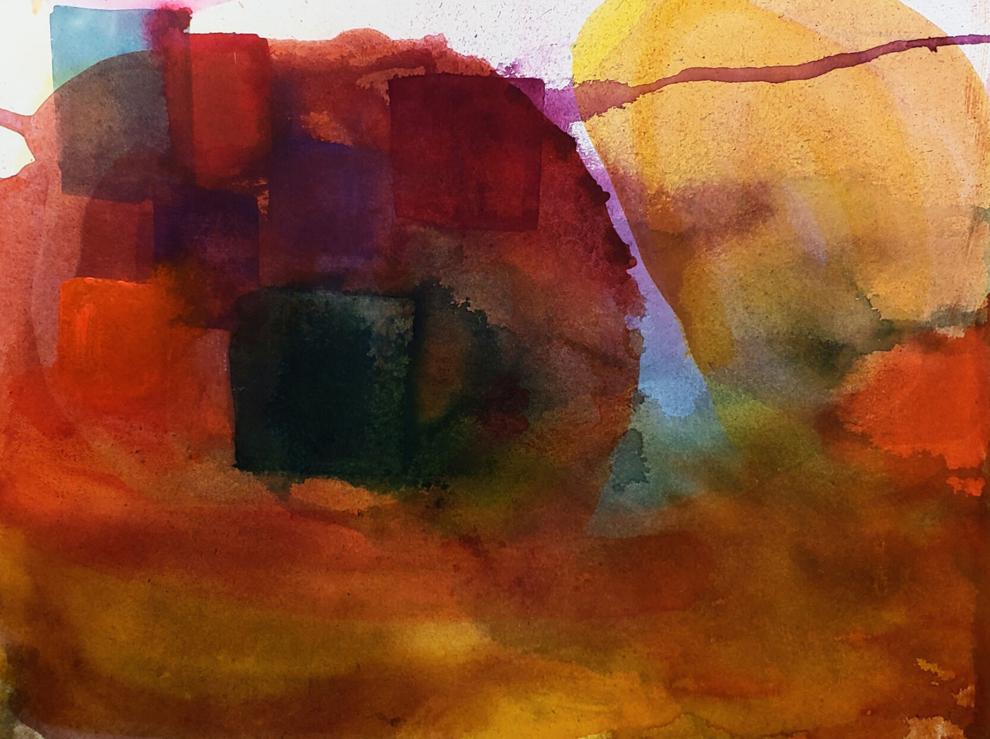 At 19 Hulfish Street in Princeton, the Garden State Watercolor Society (GSWS) is holding a pop-up art sale Thursdays through Sundays from November 18 through December 5.
As a way of giving back to the community, GSWS will donate 20 percent of the art sale proceeds to Mercer Street Friends and Send Hunger Packing. Mercer Street Friends is a nonprofit whose mission is to build alliances and provide integrated services for children and their families. Their Send Hunger Packing program provides supplemental meals on the weekend for children in kindergarten to sixth grade so that they are ready to learn on Monday.
On Friday, November 19, at 7 p.m., bring donations of non-perishable food items to the live music food drive hosted at American Legion Post 401, 148 Major Road, Monmouth Junction. Musicians performing include event organizer John Ezzo, DJ Spoltore, Wade Alan, Franc Gambatese, Karl Dentino, Jimmy McNicholas, and Marty Martin.
The cost of admission is the donation of non-perishable food items such as coffee, tea, juice boxes, water, Parmalat milk, vegetables, canned and boxed potatoes, rice, canned meats, beef stew, chili, canned and boxed pastas, cereal and oatmeal, boxed macaroni and cheese, boxed cake mixes and icing, pie crusts and filling, brownie mixes, muffin mix, and soups. Cash, check, and gift card donations will also be accepted. All collections support the South Brunswick Food Pantry.