For people who have lived in the area for long enough, last week's cover story on Plainsboro's famous Elsie the Cow conjured memories of Walker Gordon Farm, Borden Dairy, and Elsie herself.
One such person is longtime West Windsor resident Susan Conolly Parris, who located the image above in a family photo album and noted the following:
"My late mother, Louise Engelke Connolly, was Henry Jeffers' secretary after her graduation from Rider College in 1937. She always had fond memories of Mr. Jeffers and her job at Walker-Gordon (my aunt and grandfather worked there also).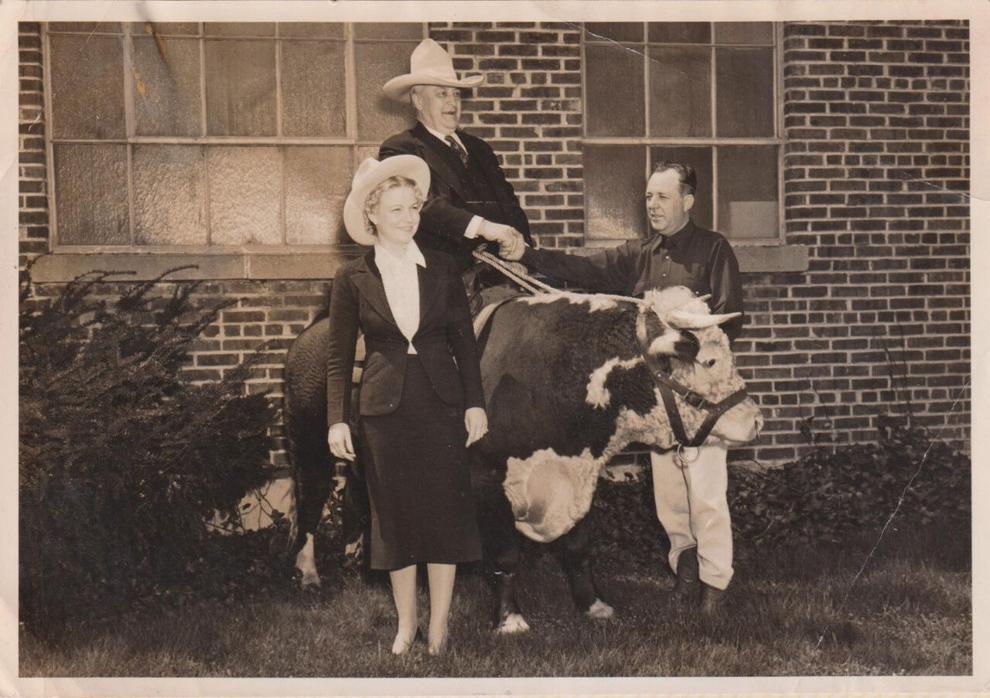 "I found the attached photo in one of her albums. She wrote on the back: Mr. Jeffers on You'll Do Lobelia cow in Borden Exhibit at World's Fair in 1939. And PR people. Elsie the Cow (Photo Art Co., Inc. Trenton, NJ)."