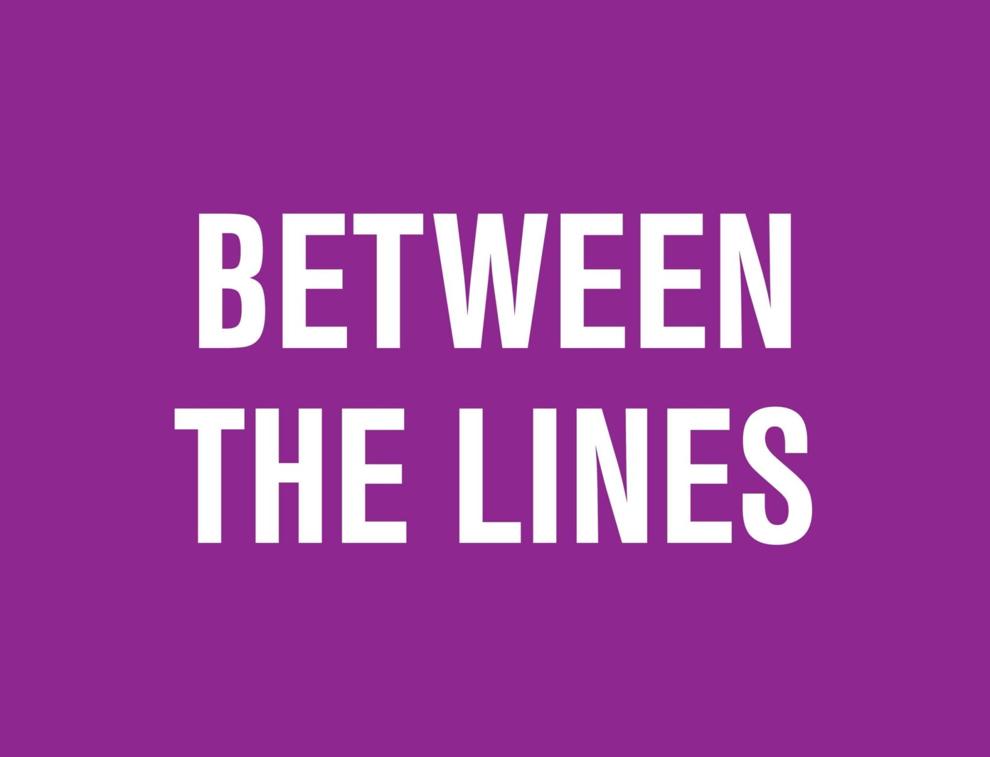 It's the end of another year at U.S. 1, marked, as is tradition, by the annual Helping Hands issue, which celebrates the Princeton area's numerous and diverse nonprofit organizations and the people and companies that support them.
That section, starting on page 10 of this issue, is, as always, full of images from the past year in philanthropy. But they have not escaped signs of the continuing pandemic times. What in past years have been primarily photographs of check presentation ceremonies in auditoriums and private restaurant spaces have been supplanted by images of volunteers collecting and distributing personal protective equipment like masks and hand sanitizer; and groups that typically invite the less fortunate to gather for special meals packaging and delivering individually wrapped meals for people to enjoy in their own homes.
After this week's issue U.S. 1 will continue another tradition — its annual skip week — and will not publish on Wednesday, December 29. Regular Wednesday publication will resume in the new year on Wednesday, January 5. In the meantime, continue sending information on upcoming events to events@princetoninfo.com and advertising inquiries to tfritts@communitynews.org
Best wishes for happy holidays and a healthy, happy 2022!
The State We're In
As Michele Byers, the director the New Jersey Conservation Foundation since 1999, prepares for her retirement at the end of 2021, she uses her weekly column to celebrate the retirement of another long-time advocate for the environment, Trenton resident Ed Lloyd.
She writes:
You may not have heard of Ed Lloyd, but the Trenton resident has spent the past 48 years fighting on the public's behalf for clean air, clean water and preserved land.
One of the state's top environmental attorneys, Ed is a law professor at Columbia University and the founder of two environmental law clinics that protect the public's interest by battling polluters, harmful development projects and ill-advised government policy.
Environmental law clinics provide free representation to individuals and nonprofits — including New Jersey Conservation Foundation — that otherwise wouldn't be able to afford to go to court against big corporations or government. These clinics have trained hundreds of students, many of whom have gone on to be environmental lawyers and advocates.
Since landing his first job in 1974 heading the New Jersey Public Interest Research Group, Ed has worked with 10 governors and administrations in Trenton. He is a longtime member of the New Jersey Pinelands Commission.
Ed will be retiring from the Columbia Law School and the Columbia Environmental Law Clinic at the end of the year. As the self-described "workaholic" looks toward a more relaxed future, he sat down to talk about his long career and New Jersey's environment.
When did you first become an environmentalist?
I read Rachel Carson's "Silent Spring" in high school, and it had an enormous impact on me. I wanted to try to right some of the atrocious pollution that she described.
What got you interested in being a lawyer?
I decided in college after writing my thesis on air pollution and participating in activities on the first Earth Day that I wanted to be a public interest advocate. I thought that law school was the next step to get there.
Before starting the Columbia Environmental Law Clinic more than 20 years ago, you helped found the Eastern Environmental Law Center in Newark, and its predecessor, the Rutgers Environmental Law Clinic. What were your most exciting wins? Losses?
A great recent win was the successful battle to protect the 1,300-plus acres around the Holly Farm in Cumberland County. Efforts to preserve the land took over two decades, and the victories and losses in court in those cases were very satisfying and exciting.
Losses in court can sometimes be just as important as victories. For example, we challenged a financial settlement that allowed Exxon Mobil to pay far less for pollution in Linden and Bayonne than they should have, just pennies on a dollar. We lost. But that litigation led to the enactment by voters of a constitutional amendment requiring settlement funds to be used by the Department of Environmental Protection for restoration, rather than permitting those funds to be used for any state government expense.
Similarly, the loss of a challenge to a nuclear plant led to the requirement that any utility proposing such a plant must obtain a "certificate of need" from the state Board of Public Utilities. And though we lost a challenge to Ciba Geigy's discharge of massive amounts of toxics to the ocean, it led the DEP to reduce the permitted discharge amount by 90 percent.
Do you feel that NJ has made progress in environmental protection?
New Jersey's Environmental Justice Law is a national model. The Global Warming Response Act has put us on a path to address the existential threat of climate change to New Jersey and the globe. I believe that the PFAS Directive issued by former DEP Commissioner McCabe to address this harmful pollutant is one of the most comprehensive and well documented decisions that the DEP has ever made. The Pinelands Commission is considered one of the most effective regional planning entities ever created, and served as a model for the Highlands Water Protection and Planning Act.
What role did you play?
I have litigated climate issues arising from the implementation of the Global Warming Response Act, submitted comments on the implementation of the Environmental Justice law, served on the Pinelands Commission for 19 years, and litigated many cases including those mentioned above.
What are the greatest threats to the environment today?
Without a doubt, it's the global impacts of climate change and the failure to protect environmental justice communities from environmental harms.
Which do you like best: teaching, litigating, advancing good policy and legislation?
All of the above. I love litigating to advance environmental justice and policy, teaching the next generation of environmental lawyers who will have to clean up the mess that we have left them, and advancing environmental protection through the Legislature and the Department of Environmental Protection.
Based on your decades of service on the Pinelands Commission, what do you see as the greatest threats to the Pinelands and to the Commission today?
Climate change threatens the Pinelands as it does the rest of the world. The Pinelands Commission needs to ensure that its rich forests are maintained in a way to maximize carbon sequestration. Development in the Pines should be approved only for projects that demonstrate that the cutting of trees is absolutely essential for the development. Solar energy should be promoted but not at the expense of clear cutting the forest. Off-road vehicle use on public lands must be effectively limited to those roadways designated by the Pinelands Commission and DEP for such use. The Pinelands Commission should limit the use of utility transmission lines (oil, gas, electricity) to those that only serve the communities in the Pinelands. The use of horizontal directional drilling and herbicides in the Pinelands should be prohibited or stringently regulated.
What should be done to ensure that future generations of New Jerseyans can enjoy a good quality of life?
We must embark on an aggressive campaign to reduce the emission of greenhouse gases in the state by promoting sources of renewable energy including solar and offshore wind, sequestering carbon in places like the Pinelands and Highlands, and reducing the use of fossil fuels in all sectors especially in our autos and in our homes. We must also ensure that environmental justice communities fully share the benefits of our environmental policies and do not continue to bear more environmental burdens than those of us in the rest of the state.
A big thank you to Ed for his steadfast defense of a clean environment over nearly five decades! Luckily for New Jersey, he will continue serving on the Pinelands Commission and is planning to stay active in environmental protection. All of New Jersey has benefited from his dedication to environmental causes - and will continue to benefit in the future through the environmental attorneys and advocates he's trained, and from places like the Holly Farm that he's helped to preserve.
For more information about preserving New Jersey's land and natural resources, visit the New Jersey Conservation Foundation website at www.njconservation.org or contact info@njconservation.org.