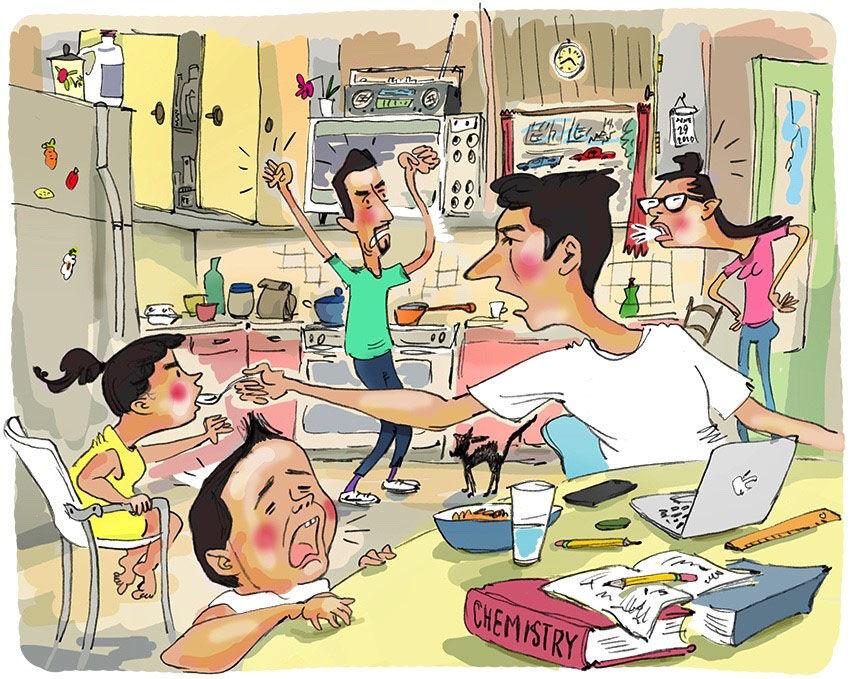 Do a chemistry test on your mobile while you pay for toilet paper with your little brother in the supermarket. That happened to a student of Kimberly Dempsey, a chemistry teacher at East Side Community High School in New York City. A so-called high-need school, which is expressed in the proportion of children who are entitled to a free school lunch. In this case, two out of three. It is often the only nutritious meal of the day for them. Normally lunch is at school; now the children have to pick it up somewhere.
The coronavirus took a major toll in the city. Kimberly, a young woman who Zooms me from a park bench, tells me that a column has been added to the student name list. There is a cross when they are dealing with loss from COVID-19 in the immediate family. There is a cross next to almost every name.
"Fortunately, we had the opportunity to arrange a computer for everyone," she says. "In the nick of time. We only heard that we were closing the following day on Sunday afternoon. But we weren't out of that yet. Not everyone has internet at home. Or even a safe place to work.
"The classroom is the big equalizer," she says. "Now you suddenly see the differences. Well, see, hear more. Children don't turn on the video, often out of shame for poverty at home. And for their uncut hair – after all, they are still teenagers. But the conversations in the background say enough: arguing housemates, screaming babies. This morning I heard a student say to a sister, 'Are you going to go again? You had just peed anyway.'" But Kimberly also praises the resilience of her students, who go through everything as good and as bad as possible.
She tells about a girl from the graduating class who was unreachable for a month. Then she found out that she worked in the supermarket at night and was sleeping during the day. She was suddenly the breadwinner when her mother fell ill.
She holds closest to her heart the children who come in when the new school year starts. "The most important thing is building trust with a child," she says. "And that is precisely what is so difficult via Zoom. Not to mention the cuts in education here. Especially now that we need more teachers, more cleaners, more social workers. But I don't complain myself. I am 27 and have only myself. I don't have to teach my own children, like many of my colleagues. "
COVID-19 was already a disaster in New York City, but since the assassination of George Floyd, many teachers have barely been able to teach. Children and teachers take to the streets together to protest. They have a great need to tell their stories and share their experiences. Every school subject can be a reason. The official teaching material sometimes has to wait a while. Current events provide enough material.
As one student noted, "I feel sorry for my kids when they start dealing with 2020 in 20 years in history class. That will be a long chapter!"
Pia de Jong is a Dutch writer who lives in Princeton. Her memoir, "Saving Charlotte," was published by W.W. Norton in 2017. She can be contacted at pdejong@ias.edu.