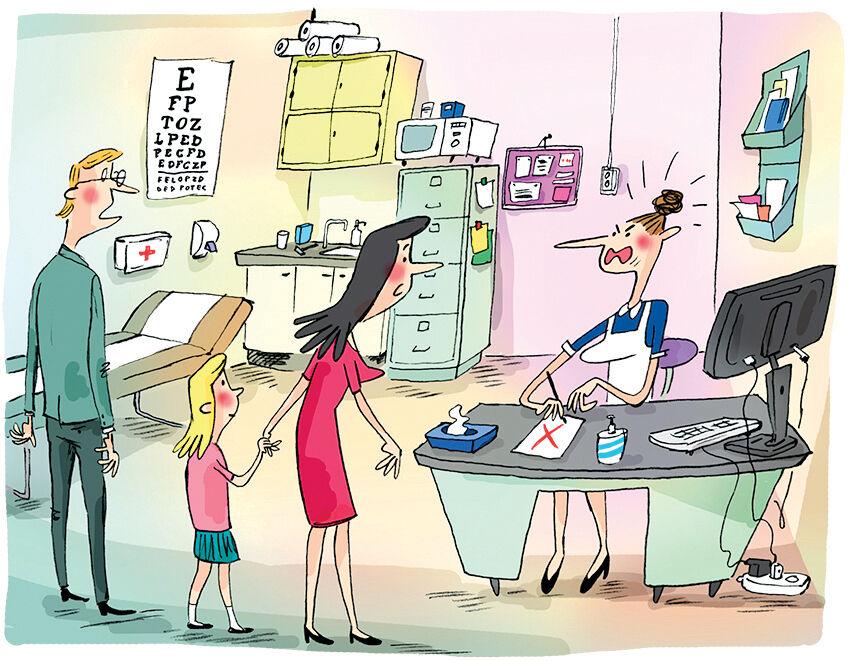 Ever since he caught the measles as a child, my older neighbor has been suffering from severe hearing loss. He was sent by his parents to an Institute for the Deaf to learn how to read lips. "My mother would drop me off on the curb," he muses, fiddling the batteries of his hearing aid, "and I would walk into this gloomy, frightening place right out of Charles Dickens."
He was one of the lucky ones. A century ago around a thousand children died of measles every year in the Netherlands alone. Half a million children, mostly young, died worldwide. I am grateful that our children were born in another time. Long live the national vaccination program. Unfortunately, you cannot save your offspring from all the vagaries of chance, but you can protect them from this. We have therefore completed the entire vaccination schedule.
We also willingly cooperated when we moved to the U.S. and the children had to go through a strict scrutiny of their vaccinations to be admitted to school. This applied not only to us, brand-new immigrants, but to all children in the State of New Jersey, both in public and private schools. You will not enter the classroom without papers. Parents who are against vaccinations often keep their children at home in America.
Homeschooling is legal in all 50 states and is quite popular. It involves around 2.3 million children, mostly from "anti-vaxxers," including New Age parents and Fudamentalists. Their practice evokes fear in the rest of society because their children do enter public places such as libraries and stores, where they can easily infect others.
The strict control of vaccinations in our children's American schools was a hassle. The Dutch doses differed from the American ones here and there, the names were different, and the combinations differed. Confused and a little embarrassed, we went back to our Dutch doctor for further clarification.
But our American nurse remained relentless. "If germs travel here, the end is lost," she said as she wrote on our vaccination forms again. Our daughter was not admitted until the morning of the first day of school. I had completely had it with this lady with her severe bun.
These days I often think about her. In the Netherlands children have been recently reported with measles. Legislative proposals are being prepared. In New York City the mayor even declared a state of emergency. He threatens fines and wants to make vaccinations compulsory. Elsewhere in New York State non-vaccinated children under 18 are not allowed.
Vulnerable people can die from measles. But with diseases it is just like with wars. When the battle is over, the dead are buried, and after enough time has passed, the misery is trivialized. But no child has to die from a disease that is preventable. That is why I wish all schools and daycare centers had a lady on the premises as equally inexorable as the nurse at our daughter's school. Someone with a hairknot who has another hairknot under it and is not afraid of angry parents.
Pia de Jong is a Dutch writer who lives in Princeton. Her memoir, "Saving Charlotte," was published by W.W. Norton in 2017. She can be contacted at pdejong@ias.edu. She is filling in for Richard K. Rein, who is on assignment.