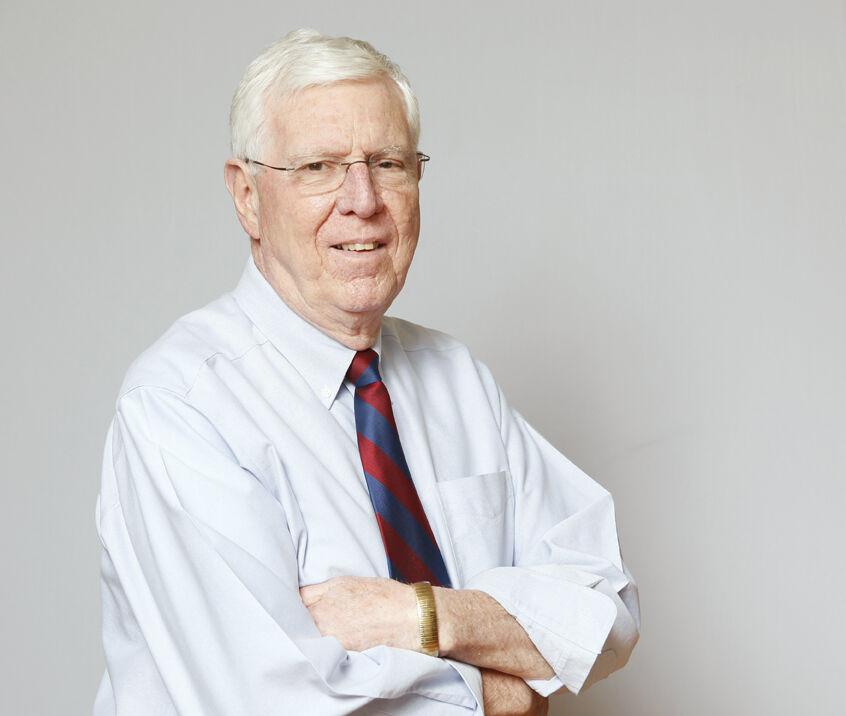 The fiscal future of New Jersey is fragile and, as such, will challenge those who want to fund ongoing programs, and make needed infrastructure improvements.
We have struggled to balance our budget for a number of years. We have the second-lowest credit rating of any state. Our pension system(s) are one of the worst funded in the nation; some consider it the worst.
Our infrastructure is graded D+ and getting worse — and our projected future costs are estimated at $135 billion.
New Jersey is at a critical juncture with large fiscal gaps projected in both the annual and capital budgets. Short term financial fixes have been proposed, but we need a long term strategy of reform.
The good news: The current year's budget is balanced as is the proposed budget for fiscal year 2020. A $1 billion surplus is projected.
Outlook. Now some not good news: Based on reasonable projections of future revenue growth and future spending demands, the gap in the state budget will reach between $3.3 billion and $4 billion in the next few years, principally driven by increasing pension needs and health benefits but also by other demands such as funding for the K-12 school aid formula, Medicaid and health costs, higher education, and transportation needs.
If the economy stumbles the situation will be worse.
The story at the local level is also stressful. Property taxes are very high — usually viewed as the highest in the nation. Unless we make significant changes, property taxes will increase each year — they have done so every year for the past 40 years, albeit in recent years the increases have mellowed, thanks to local spending caps and limits on arbitration. Last year the increase was 2.2 percent, about the same growth rate for the last seven years.
Many argue we simply have too many municipalities and school districts and numerous state and local authorities. Sadly, most do not share services. And, of course, a driving cost at the municipal and county level is also pension and health benefits.
Most would say that we need a plan to address this problem. Some argue that economic growth will cover the shortfall. Others say: "Cut the bureaucracy." Some say: "increase taxes on the rich"; still others insist we should reduce taxes and not worry about the impact on programs.
Each of these recommendations is a poor and incomplete prescription.
In my view we need to address the pension and health benefits systems; the school financing formula; the number and configuration of our K-12 schools, and the way our municipalities and counties deliver services. And then, maybe more revenues — but not until these key issues are addressed.
Where most of our tax money is spent. Total spending in New Jersey by the state and local governments and school districts is approximately $79 billion. The majority of this spending is at the local levels of government (schools, municipalities, and counties) — 72 percent versus 28 percent by state government.
Remember that by a constitutional amendment the state income tax ($16 billion) and half a penny of the sales tax ($750 million) must be used for property tax relief and consequently is returned by the state to local units of government where it is expended, principally for K-12 schools.
The local property tax, the largest single revenue source in the state — $29.5 billion (more than the income, sales and corporation taxes combined) — is collected and expended at the local level; again, principally for schools.
An additional observation: In addition to paying for pension and health benefits for its employees the state pays for the pension and retirement health benefits for all K-12 teachers, plus the school districts' share of Social Security, totaling approximately $4 billion.
Infrastructure and capital planning. Let me observe two critical items about our infrastructure — the second half of our fiscal dilemma. First, the American Society of Engineers rates our infrastructure as D+. Furthermore, based on the report titled "State Budget Crisis Task Force," co-chaired by Paul Volcker, the total infrastructure needs for New Jersey are projected to be in excess of $135 billion over a 10-year period, including large sums for transportation, wastewater treatment, storm water management, and drinking water.
Second, New Jersey does not have a comprehensive and effective Capital Improvement Plan. One would think in the six-year capital plan (which is issued each year) the above $135 billion would appear. It does not. Furthermore the last several bond issues approved by the voters were not in the plan. It seems as if the governor and the legislature come up with the bond-issue-du-jour approach and ask the voters to approve certain current hot-button items without informing the voters that there are many other critical needs. I am sure the recent items approved were desirable, but I bet if you stacked them up against the other $135 billion, they would not have been the first priority.
And, yes, we already have very high levels of debt. Annual debt service on bonds issued is 11 percent of the budget, one of the highest among the 50 states, and we rank fourth in debt per capita.
Final observations. The Path to Progress bipartisan report developed by the Economic and Fiscal Policy Workgroup (full disclosure I was part of the working group) and chaired by Senator Steve Sweeney is an excellent start as it addresses many of the above issues. The report recommends changes to the structure of pensions and health benefits, the consolidation of certain school districts, leveraging of state assets, and requiring expanded shared services among municipalities and counties.
Making decisions on where to allocate limited budget dollars is critical as are decisions on overall tax policy — including how much taxes are needed, from what source, and who should pay.
And so too is the need to have a comprehensive handle on the state's capital needs and costs as these decisions will require the issuance of substantial amounts of new debt.
The fragility of our fiscal situation is clear. We need to step back and approach these problems more comprehensively. We must project our spending needs and funding sources over a five-year period — not just in the traditional one-year-at-a-time manner. As noted, we are looking at a $3.5 billion to $4 billion future budget gap and a capital investment need of almost $140 billion. We need a new and more thoughtful approach.
Richard F. Keevey is the former budget director and comptroller for New Jersey. He held presidential appointments as CFO at HUD and deputy undersecretary of defense. He is currently a distinguished practitioner at the School of Planning and Policy, Rutgers University, and a lecturer at Princeton University.
A version of this op-ed originally appeared on the policy news website njspotlight.com.