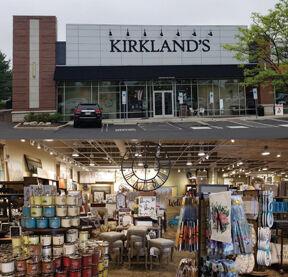 One of the most interesting exhibits at the Holcombe-Jimison Farmstead Museum in Lambertville features Ice Harvesting, the ninth largest industry in the U.S. in 1897. That year 60,000 tons (3,000 railcars) of ice were shipped from Lake Hopatcong on the High Bridge Rail Road. At the 10th meeting of the Natural Ice Association of America in 1918 Charles Ferber of Scranton argued for greater cooperation between Pocono members who operated 16 ice houses with a collective capacity of 700,000 tons. Shares of American Ice, a leading company, were booming.
The entire industry of ice cutting and shipping — represented in the opening sequence of Disney's "Frozen" — was replaced by refrigeration technology. It's hard to imagine huge industries disappearing, but many industries continue to shrink or vanish: men's stores, video rental, photo finishing, private household employees, travel agencies, bookstores, employee management companies, and consumer electronics, which have largely been displaced by cell phones.
In Silicon Valley they like to say that software is eating the world. No one knows that better than taxi companies that have seen the values of New York taxi medallions drop from $1.3 million in 2013 to $160,000 today; Philadelphia medallions have dropped from $545,000 to $10,000. Three New York taxi owners committed suicide last year.
Taxi drivers are not losing to better technology, though; Silicon Valley is eating the world by creating unregulated businesses like Uber and Lyft and subsidizing their monopoly-inducing loses with billions of dollars that undermine regulated, profit-making taxis. Yes, it's different, but it's also predatory, and the model only works when cars drive themselves and you can fire all those job-holding human drivers.
If an industry is melting, must all players liquidate? I presented Ennis Business Forms (EBF) in Perfect Company in December (U.S. 1, December 5, 2018). Nobody expects a printing company to take over the world, but EBF is up 10 percent since then, pays a 4.6 percent dividend, and, in the last year, increased sales by 8.3 percent and profits by 13.8 percent.
You could do worse than Ennis. Since December, when I recommended EBF, some famous names have tanked: CVS (CVS) is down 24 percent, Biogen (BIIB) is down 28 percent, and Tesla (TLSA) is down 34 percent. Ennis is still a good value: it earns 7.9 percent on its Enterprise Value, the price you would pay to buy the company after adding debt and deducting cash.
What about retailers? Must they all die? Valuations on some retailers are so low that they are almost free.
My son, Dylan, discovered this one. What if you could buy a company that had $647 million in sales through 428 stores including $77 million online, $3.8 million in profits, zero debt, $58 million in cash, and a market cap of only $82 million? In other words, if you subtract the cash from the market cap, you can buy $3.8 million in profits for $24 million — a 16 percent return. You're also getting a distribution system in 37 states that private-labels 90 percent of its products. This isn't easy or cheap to build, but the market is pricing Kirkland's like it's going out of business. (Symbol: KIRK, www.kirklands.com). Kirkland's has 10 stores in New Jersey including Cherry Hill, Marlton, and Freehold.
For a retailer to survive, it must create an experience worth visiting or sell products that are less likely to sell online. Kirkland's understands this. The website notes, "We're different … walk through a Kirkland's store and you'll see; our products aren't displayed on row after row of cold, metal shelves. Together with our store associates, we create inspirational environments that delight the senses, spark memories, and inspire creativity."
Through private-labeling Kirkland's controls its own brand, and it sells home decor, which means touch-oriented products. Travis Neubrander, a Princeton-based Internet sales authority who has helped build many online brands, says, "I do not believe home goods will ever make it online. Isolated products can go direct to consumer, but people want to touch and feel a selection of home merchandise."
"Amazon," Neubrander notes, "just did a deal with Kohl's to take back Amazon returns starting in July. Internet players like Wayfair and Overstock might follow Amazon's lead in owning some physical stores. Online retail dominates, but Amazon sees value in real store locations, and they are experimenting with some hybrid retail relationships."
I like companies that accrue cash, eschew debt, and have a vision: "Kirkland's is more than a leading retailer of home decor and gifts. At Kirkland's, our unique products create the backdrop for memorable life events, like a family dinner, a child's first birthday, a 20th wedding anniversary, or just a cozy evening indoors." People with vision and cash are more likely to work out their problems.
Here are Kirkland's problems: while sales have increased, profits have declined from $16.5 million in 2016 to $3.8 million in 2018. Kirkland's Investor Relations says they're working on expense control, but that could be difficult when your employees already rate you a 2.8 for Pay & Benefits on Indeed.com — worse than Walmart (3.3), HomeGoods (3.0) and Costco (4.3) — on a five-star scale.
Costco (COST) is an interesting comparison. Costco's house brand is "Kirkland Signature," named after the town of Kirkland, Washington, where its first warehouse operated. Costco's and Kirkland's house brands are otherwise unrelated. While most retailers hold down costs by limiting many employees' hours to part-time, thus preventing overtime pay, healthcare benefits, paid time off, paid sick leave, and unemployment costs, Costco hires employees full-time and provides benefits. Not surprisingly, Costco also wins top honors in job security & advancement, work-life Balance, culture, and employees' view of management.
It seems to me that a workforce of frustrated part-timers is never going to out-compete a smaller group of motivated full-timers. Admittedly, Costco's high-volume, membership-fee business model is probably better suited to funding happy storekeepers, but Kirkland's must enlist its 7,300 employees in helping to create a more profitable system.
Retail has always been theater, and most of us like a little theater. We want convenience, too, so Kirkland's — like Apple, Microsoft, Amazon, and Facebook — may end up with stores that showcase its products, but that enable you to buy on impulse, buy for store pick-up, or buy online for direct delivery. Cashiers will go away: you'll grab an item and walk out. Retail need not die, but it must rapidly adapt to new buying habits.
Haptic feedback may enable you to feel fabrics on your computer (see Perfect Company, Immersion — IMMR, the May 1, 2019, issue of U.S. 1). You can already upload a photo of your living room, and see how new furniture will look in it. Home decor companies may provide decorating services that re-imagine your rooms with their products. Retailing isn't going away, but it's going to require more investment to get to the next level. Kirkland's annual report discusses some of these investments.
Kirkland's has two possible upsides: either they improve profitability, or someone else buys the company on the cheap. The downside is that Kirkland's goes into debt, wastes its cash, and gets sold for parts. That's the story of Sears, but Sears was run by a hedge fund manager, not a retailer. Kirkland's had promoted its chief financial officer to CEO in 2015; he left abruptly last year and has been replaced by "Woody" Woodward, the former CEO of Crate & Barrel. Kirkland's has a salesman at the helm now; it also has cash, a vision, and a chance to succeed.
If you're following Perfect Company's "Children's Portfolio" from December (U.S. 1, December 19), sell CASA and buy either KIRK or IMMR. If you're one of Kirkland's many fans, consider buying the stock along with some of their home decor.
Send feedback to gpaul@perfectcompany.com. Investment recommendations are solely those of the columnists, and are presented for discussion purposes. Columnists may own shares in recommendations. Investors are advised to conduct their own research and that past stock performance is no guarantee of future price.