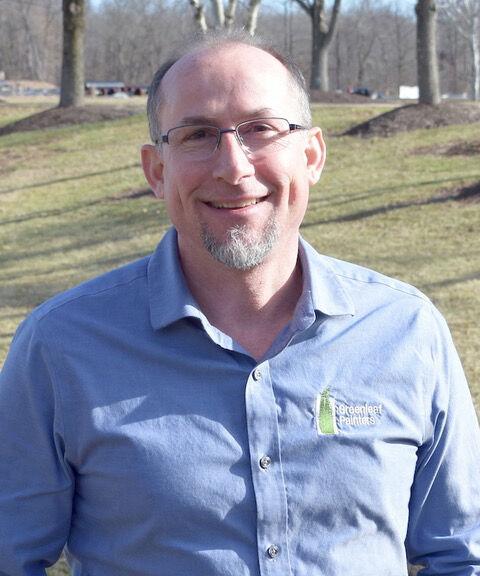 As we hear news of an impending recession, I recall launching my painting business during the last recession in 2008. Here are some takeaways from that time that might help other small businesses get through this period and whatever lies ahead.
1. Build and strengthen relationships. It took some time to make a decent income, and I stumbled a couple times out of the gate. Through it all, however, I focused on the relationships I was building. I wanted my customers, employees, and business connections to know they could trust and count on me to honor my commitments. Years later, some of my earliest customers continue to call us back and refer us to others. Focus on strengthening relationships. Your business will re-build on that foundation.
2. Don't dwell on the past. Since I started my business during the recession, I didn't waste time longing for the better pre-recession markets. I wasn't in business then so all I knew was the current moment in time. The challenges I faced were mine to face right here, right now. The same focus can be applied today. Don't dwell on what might have or could have been. Rise to the challenge of the present moment. Look for the opportunity available in this time.
3. Seek out mentors and supporters. I wasn't afraid to reach out to those who had more experience than me. I took on the mind of a student who wasn't afraid to seek knowledge. I wasn't too proud to learn, or admit my ignorance. I learned from business colleagues, customers, and employees. My wife, Cynthia, was also supportive. It would have been especially daunting to tackle the many surprises and challenges of a start-up business if she didn't have my back. Today's application: seek out the help, advice, and wisdom you need to get through this time.
4. Take charge. I remember feeling buffeted by forces outside of my control — regulations, endless rain during our exterior painting season, or the departure of a key manager or painter. These forces seemed determined to crush my business. I refused to feel victimized or turn jaded, cynical, or resigned. I took charge and did the best I could with the challenges that came my way. Be fearless as you face hurdles and challenges. Take the long view and forge ahead.
5. Take your health seriously. In our current situation, I have taken to jogging outside. During the early years of my business when the stress and pressure felt especially intense, I joined a gym. My practice of prioritizing physical exercise has served to manage my stress, and it has the ripple effect of giving me a sense of accomplishment, influencing my diet, and I can have some fun with my GPS watch gadget. See your health as foundational to your success.
6. Embrace the challenge. As a novice entrepreneur, coming from a family background of missionaries and farmers, I dove into the world of business as an exciting new adventure. That young, upstart energy served me well in building a business during a recession.
Though our times are unprecedented, the importance of a positive attitude still holds true today. This is a time that requires all of our acumen, collaboration, creativity and energy. Look for the openings in the midst of the obstacles.
We can rise to the challenge this pandemic presents for our families, our businesses and our communities if we stay fully present, open, and awake.
Jonathan Shenk is the owner of Greenleaf Painters in Lawrenceville. He was previously a Presbyterian pastor. He lives in Princeton Junction.