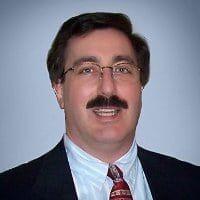 This is my 100th blog post! I'm not telling you this to show off. (Well, maybe I'm doing that just a little.) Instead, I want to use this post to discuss the difference blogging can make in terms of search visibility, generating leads, promoting my business, and validating my experience and professionalism.
Increases website visits
As you add more content to your website, more pages from your domain become indexed in search engines. When you write a series of in-depth, valuable articles around a topic, search engines take notice. Every new page and post you publish improves the opportunities you have to increase the ranking for various keywords on your website. As search engines better understand the relevancy of your website to search terms, you will begin to have more people view your site.
Promote your expertise and brand
Since a blog gives you a platform for sharing important industry-related information and insights, it is one of the best ways to establish yourself or your brand as an expert. As you write more posts and share more of your expertise, your website will become a powerful demonstration of your knowledge in your profession.
Become a better writer
Good writing means more search-engine traffic, more social shares, and ultimately more customers. Bad writing means being ignored. The more you write, the better writer you become. Use your blog to share your views on what others write, comment on industry trends, or simply use your blog posts like a newsletter.
Differentiate yourself from your competition
Blogging on your website is one of the best ways to differentiate yourself from your competition. By providing your own unique thoughts and insights, you grow your search traffic, customer trust, and conversions. Blogging may also level the playing field between a small business and big competitors. It can give you an opportunity to compete with bigger businesses with bigger budgets.
Take control of your online identity
Whether you're a person or business, there's probably lots of information about you online. When somebody searches for you, you want to make sure that you make a good first impression, and that they get an accurate and complete picture of what you're all about. Trust is a valuable commodity online. You can't buy trust. A blog is a great way to build trust.
If you were car shopping today, would you consider models from Honda or Toyota? There was a lot of negative press about these two brands in the recent past. However, most car shoppers will still consider Honda or Toyota products. The reason is that through the content these companies posted via their website as well as other channels, they demonstrated that they seriously investigated the issues identified in the press, they were being addressed attentively, and they continue their dedication to delivering a quality product.
Grow your professional network
Blogging is a community-based activity, and networking is one reason people engage in it. Whether you are a solo practitioner, job seeker, or blogging to promote your business, blogging can help to build relationships that will facilitate your growth.
My final thoughts
Blogging requires only a little investment of your time. However, it has the potential for a big ROI. The platform you chose (WordPress, Blogger, etc.) is irrelevant. Your content is what is most relevant. From a practical standpoint, blogging just makes good sense.
Schuchman is the founder of Princeton Technology Advisors and executive chair of the Professional Service Group of Mercer County. Visit www.princetontechadvisors.com or www.psgofmercercounty.org.