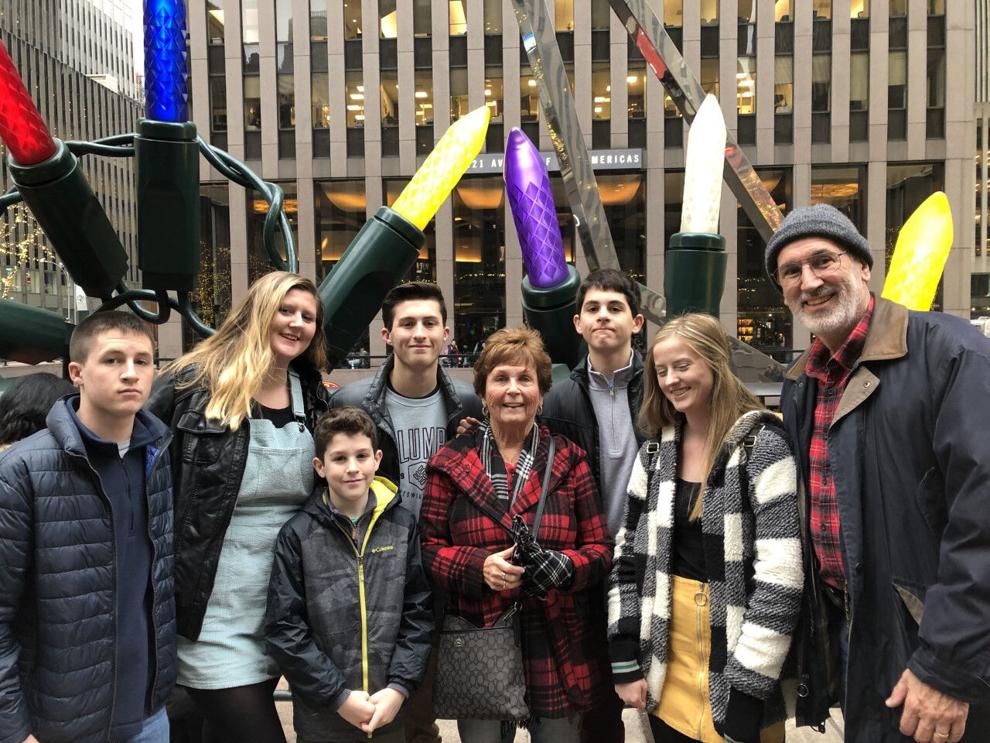 In the first seconds of Tuesday, January 1, 1946, a baby girl was born at St. Agnes Hospital in Philadelphia. The doctors dutifully recorded her name as Kathleen Casey, the daughter of a Navy machinist's wife. They said she was born just one second past midnight. That made her the first baby of the year. She would be followed by the tsunami of 3.4 million babies born in the U.S. in 1946 — and the 76 million baby boomers born between 1946 and 1964.
This coming Jan. 1, 2021, Kathleen — now Kathy Casey Kirschling — will turn 75. What lies ahead for her and her boisterous, bumptious age group? What changes will they bring to people in their 70s and 80s? Will they become Geezer Boomers — or something entirely new? How do they feel it's turning out?
We already know much of what's ahead. The boomers carry cohort characteristics with them that change every age group they enter. It's more than sheer numbers. The women of the baby boom have spent their lives transforming the place of women in our society. They are the first to send a majority of their generation to college. They are the first to enter and transform the workplace. They are the first to take control of their fertility and reduce childbearing below replacement.
In their last quarter of life, will the boomers be a generation of activist RBGs?
To find out, I asked the First Baby Boomer. I have kept in touch with Kathy Kirschling since I first wrote about her birth in my book, "Great Expectations: America and the Baby Boom Generation" (1980). I wanted to put a human face on her generation, and, if nothing else, she would become my ur-boomer.
Growing up in a working-class suburb, Kathy went through A-bomb drills at school, watched "The Mickey Mouse Club" on TV, and danced on Dick Clark's American Bandstand. She went to work as an X-ray technician and married a medical intern who went to Vietnam. Then she went to night school, had two daughters, and acquired two boomer badges — a BMW and a divorce.
Now remarried and a grandmother of six, she and her second husband divide their time between Florida and New Jersey. She does not see her 75th birthday as a time to slow down or drop out. "I realize I need to keep moving to stay independent," she says. Kathy walks 30 miles a week and has made volunteerism a center of her life. She has traveled to help victims of Hurricane Katrina and impoverished families in Camden, New Jersey.
"The great gift of women boomers," Kathy says, "is that the women's lib movement helped me feel all along that I was equal to any man. We have a place in all areas of teaching, medicine, space exploration, CEO of corporations and Supreme Court justices to vice president of the U.S. That has changed the nation and opened endless possibilities for our daughters and granddaughters in the next generations to come. We have a seat at the table. We can make a difference and have made a difference."
Does she have any regrets? It's a question that makes Kathy turn philosophical. "We boomers did a lot of good but created lots of problems," she says. "I have so many concerns about greed — how much money any one of us needs. Greed seems to dominate."
Demographers tell us that the older ages will increasingly be a province of the female, if only because of the mortality rate differential between men and woman. But don't necessarily expect a boom in nursing homes. Female boomers want to stay independent and stay at home, not be patronized as "seniors." Women who are Kathy's age joke about needing Duraflame logs for the home fireplace when they get older.
"We are active more than our parents, but that's to keep us from aging," says Kathy. "We still can't stop the clock. My friends are questioning why we have to do things in this pandemic, just as we questioned everything in our past life. We are so entitled that this disruptive pandemic is an inconvenience that we never had to deal with in our lives. It stops us from doing what we want. Our parents and grandparents suffered through depression and war and knew how to be appreciative of the little things in life."
But the boomers are nothing if not hopeful. "This was quite a journey," Kirschling observes, "and I like who I am. I am blessed with great friends and a wonderful family. I am so thankful for the family that went before me, our mothers and grandmothers. They gave us every opportunity, taught us values, help support us when we needed it and weren't afraid to put us in our place if we strayed."
The last baby boomers will live well into the second half of this century. We can expect they will carry their activism and idealism well into their older ages. We can expect one more civil rights movement from this generation — the redefinition of what it means to be "elderly." Already the vocabulary to describe them is changing. Welcome to the Age of the Older Adults. To our wonderment, the tribe of the baby boom will live and die believing more than anything else in its future.
Landon Y. Jones is the author of "Great Expectations: America and the Baby Boom Generation." He lives in Princeton.