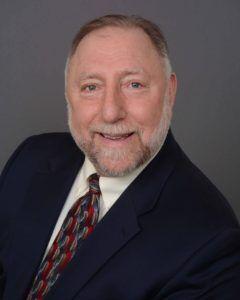 Whether you are a Republican or a Democrat, federal and state employment laws apply to your workplace. Consider this:
The Problem: President Donald J. Trump owns the Trump Organization, which employs about 22,000 people. If Mr. Trump ever threatened a New Jersey whistleblower in his employ, similar to the threats he has persistently issued towards the CIA operative who "blew the whistle" on the president's quid pro quo with Ukrainian officials, it would undoubtedly be used as evidence against him of unlawful retaliation. Such a judicial or jury finding would result in an award of compensatory damages, possibly punitive damages, back pay, front pay, and counsel fees and costs for an employee-favorable verdict.
Despite national warnings that exposing the whistleblower's cover could harm him or her, media outlets slanting right, such as Breitbart, have carried the name of a federal employee they suspect of being the whistleblower. House Republicans have repeatedly threatened to call the whistleblower as a witness in the Intelligence Committee's impeachment hearings.
Donald Trump Jr. recently re-tweeted an article that included the suspected whistleblower's name. Trump Sr. insists he has the right to confront his accuser, even though the congressional hearings are not a criminal trial — and he will have full privileges to meet the evidence against him if, as anticipated, the full House votes for impeachment articles and the Senate conducts a trial.
Importantly, every substantive allegation made by the whistleblower has been confirmed, on the record, by witnesses known to Trump. Counsel to the President have the right to challenge the evidence once he is tried in the Senate.
Here are the essential facts. An unnamed whistleblower wrote a careful and detailed memo reciting Mr. Trump's phone call with Ukrainian President Zelensky, during which Mr. Trump pushed Zelensky to launch investigations designed to help Trump politically in the 2020 presidential election. Many congressional witnesses have described the U.S. pressure campaign to serve the president's political interests, so much so that the whistleblower's account has become unnecessary, except if the primary purpose is revenge.
Along the way, Trump and his allies ousted a venerated U.S. diplomat, withheld an Oval Office meeting with Ukraine's new president, and systematically held back $400 million of U.S. military aid to an embattled Ukraine.
The president, Rudolph W. Giuliani, and three other U.S. officials are alleged to have conspired to pressure Ukraine to conduct investigations to bolster Trump's conspiracy theories about the 2016 election and damage Joe Biden's electoral chances in the process.
None of this information would have come to light but for the heroism of a junior CIA employee, who is now the target of Trump's and the right wing's persistent efforts to publicize the whistleblower's identity. The whistleblower's decision to report has changed the U.S. forever, igniting a congressional impeachment that threatens the Trump presidency.
"In the course of my official duties," said the whistleblower, "I have received information from multiple U.S. government officials that the President of the United States is using the power of his office to solicit interference from a foreign country in the 2020 U.S. election."
The CIA now protects the CIA analyst, who continues to work at the CIA on Ukraine and Russian issues.
New Jersey's CEPA Protects Whistleblowers Against Employers' Retaliatory Action. On these facts, as a New Jersey employer, President Trump would be seen as riding roughshod over the laws protecting workplace whistleblowers. Trump called for a face-to-face meeting with the still-anonymous whistleblower after telling reporters "we're trying to find out" the whistleblower's identity. He tweeted: "Why aren't we entitled to interview & learn everything about… the Whistleblower and also the person who gave all of the false information to him."
Trump's conduct prompted harsh backlash from the whistleblower's lawyers, who expressed concerns about the safety and protection of their client.
Our law firm has represented New Jersey whistleblowers for many years, whether in federal, state, or local civil service employ; the private sector; and in union and non-union settings. We counsel people to act with extreme caution, to protect their jobs, incomes, and families as they plan their next moves.
Most whistleblowers report unhappiness with their chosen course, but say they felt at the time they had no choice.
New Jersey's public policy states strongly that there must be a path for workers who observe wrongdoing to raise an alarm — without fear of retaliation. That is the basis for our nationally renowned Conscientious Employee Protection Act ("CEPA"), the best and toughest in the nation.
President Trump's bad behavior reminds us of an important value underlying whistleblower protection laws: whistleblowers must be given formal and informal protections. The bad precedent of a boss' demand to "out" and punish a patriotic whistleblower is this: the next whistleblower may decide the benefits are not worth the risks. Gross misconduct and unlawful behavior may remain unreported. All of us will be worse off with that result.
Code Section CEPA NJSA 34:19-1, et seq.: Prohibited Employer Activity says an employer cannot discharge, suspend, demote, or take other retaliatory action if an employee discloses or threatens to disclose an activity, policy, or practice of their employer or other with whom there's a business relationship that violates law, is fraudulent or criminal, or is incompatible with clear mandate concerning public health, safety, welfare, or protection of the environment; or if the employee testifies about or refuses to participate in that activity.
Protection for Public or Private Employees? Both.
Opportunity for Employer to Correct? An employee must bring a violation to the attention of a supervisor and afford a reasonable opportunity to correct, unless the violation is known to the supervisor, or the employee reasonably fears physical harm as a result of disclosure and the situation is an emergency in nature.
Remedies: A whistleblower can file civil action within one year of the incident and receive all remedies available in civil law torts including injunction, reinstatement, reinstate full benefits and seniority rights, back pay and benefits, reasonable court and attorney's fees, and punitive damages.
Penalties: Civil fines include a maximum $1,000 for a first violation and a maximum of $5,000 for each subsequent violation.
Hanan Isaacs is president and senior attorney of Kingston Law Group in Kingston. www.kingstonlawgroup.com