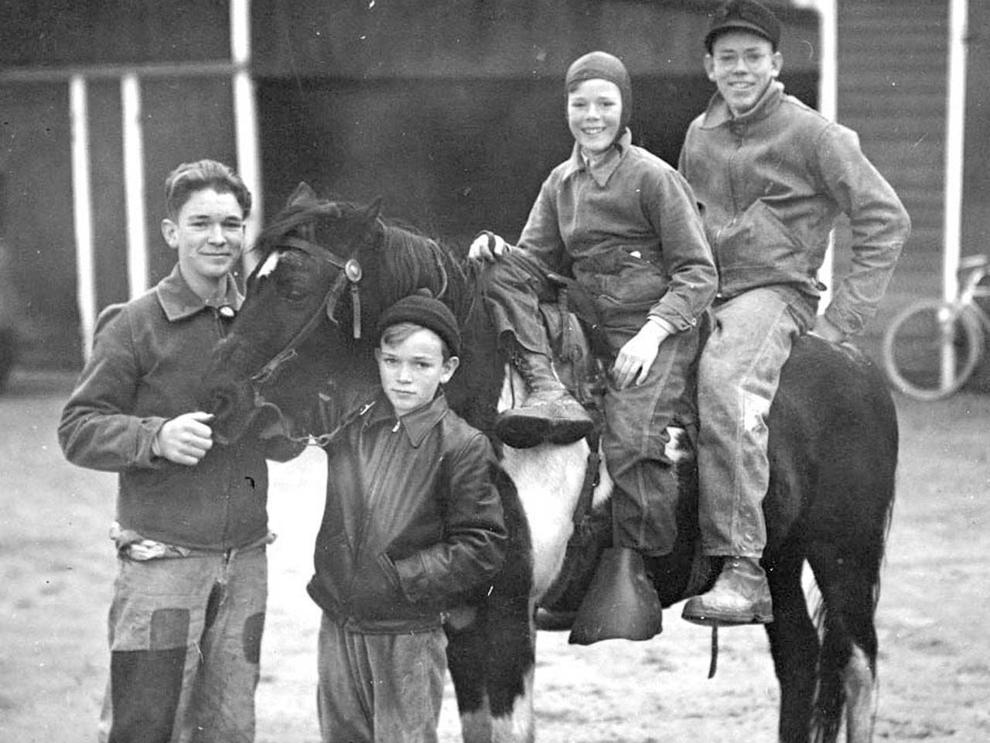 The smell of bird seed when I'm filling the feeders, dust from a pile of potatoes, or manure brings it all back: the Roszel family farm in Dutch Neck.
These long ago memories stem from a young girl who experienced that special lifestyle before it disappeared — back when air conditioning didn't exist and, with the windows wide open, I'd fall asleep to the chirp of crickets every summer night.
I loved that farm, which was located at the corner of Edinburg and Village Road East, and hated to see it wither away to become a subdivision for the upper crust from New York City.
But I hadn't even reached my teens when my grandfather died, taking with him the backbone of the family livelihood.
My grandfather, William Roszel, was born on May 17, 1893, in Hightstown. On his registration card dated June 5, 1917, he listed his occupation as farmer.
After he married my grandmother, Addie, he bought his own farm in Dutch Neck. On the registration card in 1941, at the age of 48, he had a telephone and was a self-employed farmer.
After my grandfather's death the family couldn't hang on to it. The moneymaking business of selling ready-for-the-oven Thanksgiving and Christmas turkeys was the first to go. Raising turkeys from balls of fluff to full-grown toms and hens, especially during the holidays, is time-consuming. Folks from all parts of central Jersey put in their order months in advance.
His sons, however, had lost interest, and my grandmother, who started and managed this enterprise, didn't have the manpower to keep it going.
Then my Uncle Allen bought out the dairy of Holstein cows, and he and my Aunt Barbara moved to northeastern Pennsylvania. Soon after that my Uncle Robert and Aunt Charity departed to set up their own chicken farm.
The last to leave, Uncle Vernon, grabbed the big cash crop of potatoes. His wife, my Aunt Alberta, had one big claim to fame. As a nighttime nurse in the Princeton Hospital, she was the last person to see Albert Einstein alive. He died on her shift.
Having no desire to stay on the farm, my father, Malcolm Roszel, got out as soon as he could by going off to college. But he never really left; the roots went down too deep. After his stint as a bomber pilot during World War II, my grandfather gave him a piece of land on the farm.
With a huge housing shortage, as a carpenter, this gave him the chance to build a home where he and my mother could raise their four children. He later served as West Windsor mayor for nine years.
Being a country girl jump-started my passion for nature at an early age, a trait passed down to me by my mother. I remember the walks we took in the woods to look for frogs, turtles, and salamanders. And I'll never forget the lightning bugs, those tiny lanterns that lit up the nighttime darkness.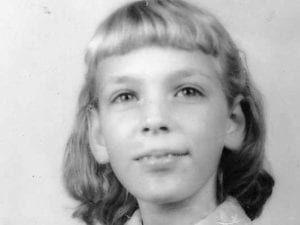 I also had a pet calf named Spot, a gentle soul who never got rough with me. She and I grew up together until she joined the herd as a mature milking cow. She even traveled with my Uncle Allen when he moved the dairy. She lived there for many years until she fell and broke her back.
Sometimes when the bovines didn't come in at milking time, I would go out to round them up. I'd walk down the lane to the pasture. Then I'd make a wide circle to gradually herd them in.
These cows knew the routine well and moseyed along until they reached the barn. Each cow had its own station. After being yoked in, it waited to be fed and milked.
This all worked fine as long as the bull didn't cause any trouble. But if you want the cows to continue milking, you've got to have a bull.
A young one was usually docile, and rounding up the cows remained an okay job for me to do. As the bull matured, however, he often got mean. When that happened they put a ring in his nose. Then came the long chain attached to the ring that dragged along the ground. Every attempt possible had been made to slow him down.
Under those circumstances sending me out to gather up the cows became a questionable activity — especially after the episode when an enraged bull chased my grandmother into the turkey coop.
In her frantic rush to slam the door, the outside latch flipped down, locking her in. It took a while before anyone heard her screaming and pounding on the door. By then, all this commotion had scared the baby turkeys into a panic. Frantically crowding up against the walls, they piled up, almost smothering the ones on the bottom.
When a bull got out of control they shipped him out. Usually it took a while before they brought in another one. I remember asking my grandfather if he thought the cows minded not having a bull around. He replied, "I doubt it. They're probably just as happy without him."
The youngest of the brothers, my Uncle Allen, loved kids. One time on a chilly winter's day when the snow covered the ground he showed up at our house with the tractor.
"Dress warmly," he warned my younger sister, Susan, and me. Then out the door we went with our sled, which he tied behind the tractor. After making sure we were settled in, he climbed up and revved the engine. Off we went dashing around the field. Thrilled with this snowy ride, we didn't want to give it up.
My grandparents also had Rhode Island Red chickens. Many afternoons I gathered the eggs — a job that could be prickly, especially when a brooding hen objected to my intrusion.
A feisty one would peck and draw blood. Often I could see it in her eye, an impending hen-pecking attack. Not taking any chances, I'd pretend to go for the eggs with my left hand. Then I'd whisk them away with my right hand.
After filling the basket, I carefully carried it to the egg house. Then we'd separate them — dirty, clean, and cracked, which were sold at a cheaper price. We'd dip the dirty eggs in a bucket of hot water.
A few needed more cleaning. Those we scrapped with a piece of sandpaper wrapped around a block of wood — a technique that took a lot of practice. Who knows how many eggs I broke before I got it right.
After all that, we started the final production of grading them. It fascinated me how this machine could sort them all out. First we'd place them on a slanted track allowing each egg to slowly roll down to a conveyor belt.
Then the weight triggered the release of each one to the correct slot — jumbo, extra-large, large, small, and peewee. I always packed them in large cardboard boxes — pointed end down to be shipped out to a merchant.
My grandparents also sold eggs locally to anyone stopping by. My hell-on-wheels grandmother, however, needed some lessons on how to tactfully treat her customers.
Angry at Frank Walton, superintendent of the school system, because property taxes had skyrocketed, she didn't mince any words. I watched her in action — an angry hen herself on a rant. Mr. Walton never said a word — just walked off and never returned.
After a long siege with cancer, my grandfather, at the age of 63, died in 1956, just two days before Christmas. He was constantly in and out of the hospital towards the end, and I seldom saw him.
In those days, at least in our community, the word "cancer" had been banished to the closet and only discussed in whispers. And I don't recall my parents or my grandmother ever mentioning anything to me.
They probably felt I was too young to understand. We never talked about much of anything. But after overhearing some discreet discussions I finally figured it out. This left me feeling terrified, puzzled, and hesitant to ask questions.
Even though the time I spent with my grandfather was brief, his presence never left me. I'll always remember him as a gentle man, who adored his grandchildren treating them with warmth and tenderness. The family will always think of him as warm-hearted and playful.
However, my grandmother never knew how to play or joke around. Her entire agenda revolved around work. On top of the farm chores, she cleaned the house from top to bottom every day.
When her ailing husband asked her to take some time off to relax and enjoy life for a change, she had no idea know how to do it. This workaholic, teetotaler woman would never let my grandfather have a drink. He had to sneak it. I know my uncles and father thought a drink now and then would be good for him. I heard rumors some booze had been stashed in the basement.
After my grandfather's death, she missed him terribly. She lived alone in that big farmhouse for many years afterwards. She never remarried; in fact I doubt she ever looked at another man. No one could ever come close to replacing her Will. Since she lived to the age of 95, she still had a long, lonely life ahead of her.
The farms are all gone, but despite the encroachment of suburbia, the character of tiny Dutch Neck stays intact. The Presbyterian Church and its cemetery, established in 1797, and the historic colonial homes still remain the nucleus of the surrounding community.
The family barn is now the Windsor Chapel church, and my grandparents' home continues to be a private residence. The house I grew up in looks minuscule and lost amongst the mega mansions.
Yet I am grateful these structures endure — reminders of a childhood many decades ago.
Hafner moved from West Windsor in 1960s and now lives with her husband, John, in Moab, Utah.