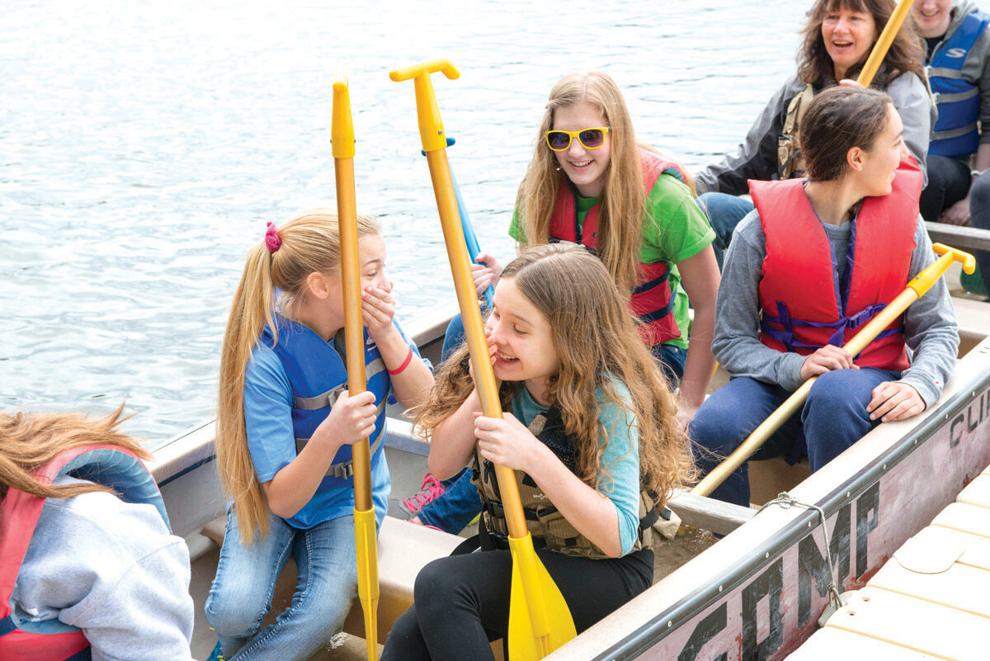 Each year Pennington-based nonprofit Hope Loves Company provides a chance to go camping for children and young adults who all have one thing in common.
Some relative, maybe a mom, a dad, or a grandparent, either had or has amyotrophic lateral sclerosis, commonly known as ALS or Lou Gehrig's disease.
Nationally about 20,000 people living in the United States have the rare, fatal neurodegenerative disease, according to the ALS Association. For children watching a parent or other family member go through that ordeal, the experience can be isolating.
But at Camp HLC, they find that they are not alone, that despite how rare the disease is, other families are facing challenges similar to the ones they are experiencing.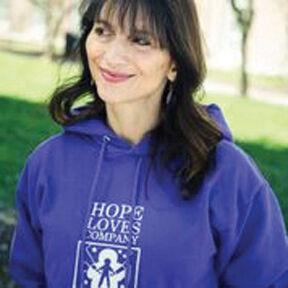 "They have this shared connection with each other, because ALS is rare," said Laurie Kolano, executive director of Hope Loves Company. "You often don't meet another child who understands what it's like."
Enrollment is open to children as young as six years old and to young adults up to 21 years old who have either a surviving or deceased relative with ALS. The camp is free to attend and open to parents, too.
Jodi O'Donnell-Ames, the founder and president of Hope Loves Company, recalled the feedback a teenager had given after attending a camp. The girl, whose father had ALS, shared that being there was the first time in more than a year that she did not have to explain to somebody what the disease was and how freeing that was to her.
"And to this day that just shatters me," O'Donnell-Ames said. "And then to have this space that was inclusive and accepting and also comforting was just really a wonderful experience for her."
Camp HLC is one of the ways that the nonprofit fulfills its mission of supporting young people whose lives have been impacted by having a family member with ALS. The organization was started in 2012 by O'Donnell-Ames, a Titusville resident whose first husband, Kevin, died of the disease in 2000.
At the time, she was the mother of a three-year-old daughter, who is now 26. O'Donnell-Ames spoke of how the "whole experience of ALS is very … traumatic."
"It's like this thing that hits you and it keeps getting worse," she said.
O'Donnell-Ames eventually remarried, to a man who had also lost his wife to ALS, and in 2012 started Hope Loves Company. In addition to operating Camp HLC the nonprofit provides free books, care packages, and more to the children and grandchildren of ALS patients across the country.
ALS is best known for the New York Yankees legend whose career was halted by the disease.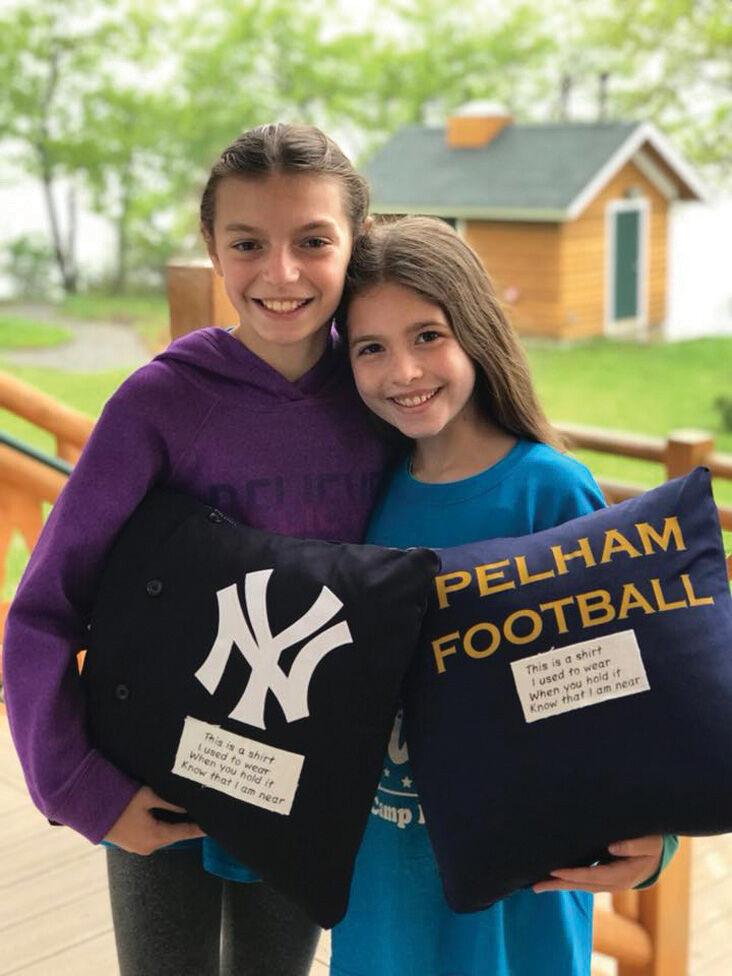 This Fourth of July will mark 80 years since Gehrig stood on the field at old Yankee Stadium and made his "luckiest man on the face of the Earth" speech at a ceremony in his honor in 1939. He died two years later, at only 37 years old.
The LiveLikeLou Foundation, a nonprofit that provides money for ALS research and other programs, provides financial support for the Hope Loves Company camps. The foundation also partners with Gehrig's college fraternity, Phi Delta Theta, which sends volunteers to serve as camp counselors.
According to the ALS Association, the disease "affects the function of nerves and muscles" and takes away a person's ability to walk, talk, and swallow. The average life expectancy is two to five years from the time of diagnosis, according to the Association.
"And you can see with that, how, two to five years is not a long time," O'Donnell-Ames said.
O'Donnell-Ames recalled that a member of her organization's board, Linda Cassidy, had suggested the idea of having a camp. The first Camp HLC, held in Sussex County in 2012 saw 13 participants from New Jersey and other states. Eventually, the organization was approached about expanding the program to beyond the East Coast.
"And then, actually, a woman from Indiana reached out whose husband had ALS and she said, 'Could you bring the camp to Indiana?'" Kolano said. "Well, this had always been Jodi's dream to have the camp all over the country within a five-hour radius of driving of any child."
In 2019 Camp HLC will be in six states, from as far west as California to as far south as Florida.
"We try to find a facility that's handicapped accessible, that has all the different things that we need," Kolano said.
"The purpose of the weekend is that the families get to relax, the children feel supported, and we want to have volunteers who can provide one-on-one and quality time," O'Donnell-Ames said.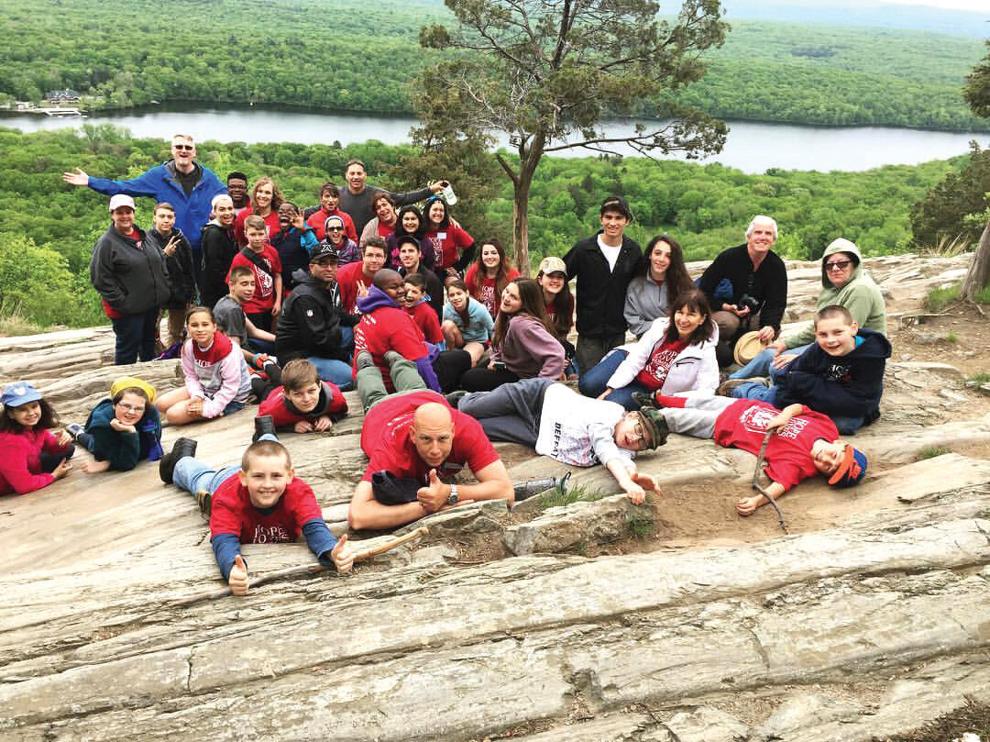 O'Donnell-Ames said campers make friends within hours of arriving. During their time there they will spend plenty of hours in the fresh air in age-appropriate activities.
"It's just important for the kids to be outdoors, in nature, doing team-building," Kolano said.
Yet beyond the time spent in the outdoors, the experience gives the young people a chance to share what they are going through, something they otherwise might not discuss with their friends back home.
"But when you're here, all of a sudden when one person shares, you share and you can talk about it," Kolano said.
For parents, going to the camp also gives them a chance to connect with adults in similar situations in face-to-face meetings rather than over the internet.
"The focus is on the children, but Hope Loves Company creates a network for people of all ages in the ALS community," said Cara Haggerty, program director with the nonprofit.
"We learned that the parents benefitted a lot from being there too," Kolano said. "So we've actually started adding programs for the parents too."
Registration is open, with the first camp scheduled, for Friday through Sunday, May 17 through 19, at Fairview Lake in Stillwater, New Jersey. After that three-day camps follow in Indiana in June, Massachusetts in August, Illinois in September, Florida in October, and California in November.
"We advise, if someone has a child 11 or under, that someone they know, love, and trust comes with them just because that's going to enhance and improve that whole weekend experience for them … because they have someone to share with," O'Donnell-Ames said.
To learn more: www.hopelovescompany.org.