Hopewell resident Dan Kassel has traveled across the country and around the world sharing his music, often with his mini-cello, dubbed "Dauphine," so named because it was purchased in a second-hand store on Dauphine Street in New Orleans.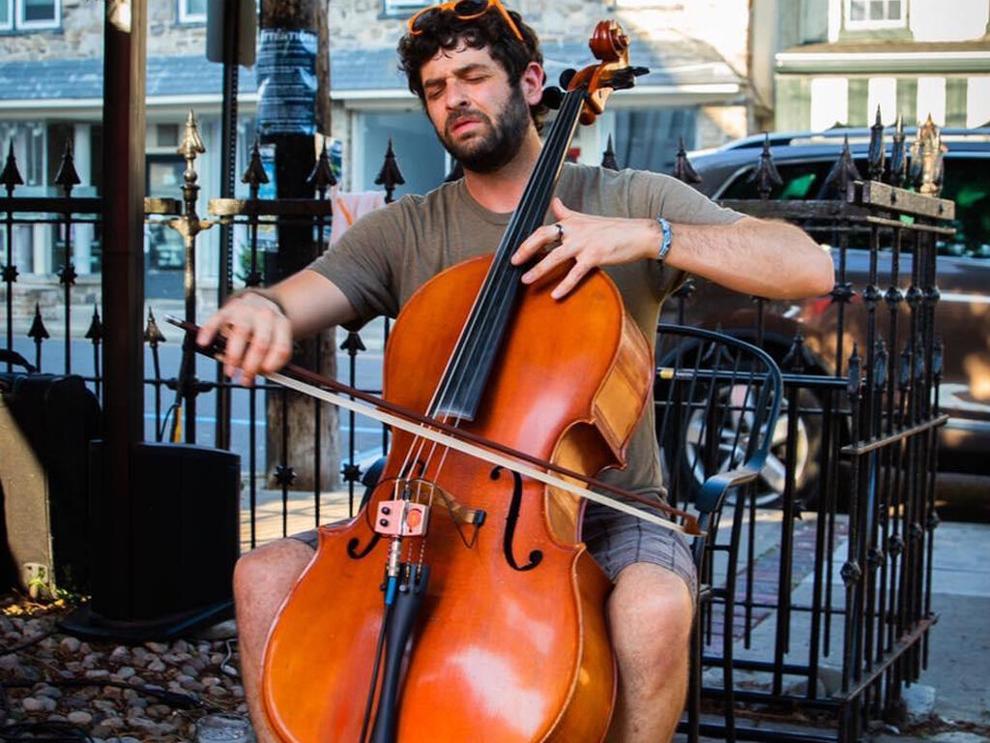 Kassel has taken the instrument all over the globe, playing a gig in India, jamming with street musicians in Cambodia, and enjoying fire-side gatherings on the beaches of Southeast Asia, just to name a few of his ventures with cello.
Go to his website (www.dankassel.com) and you'll see a photo of Kassel, bundled up and sitting cross-legged in the snow, Dauphine in his lap. That image was taken atop a glacier in New Zealand, where he was performing for a handful of adventurous relatives.
"My wife (artist Kaitlin Deering) and I were travelling through Southeast Asia in 2014 — we just picked up and traveled for two years after we got married," says Kassel. "My aunt and her partner and friends were living in New Zealand, and we were invited to join them."
"They're people of means, so we were able to take a helicopter to the top of that glacier. I had brought Dauphine with me, so I sat down and performed 'Amazing Grace,' which was a magical opportunity."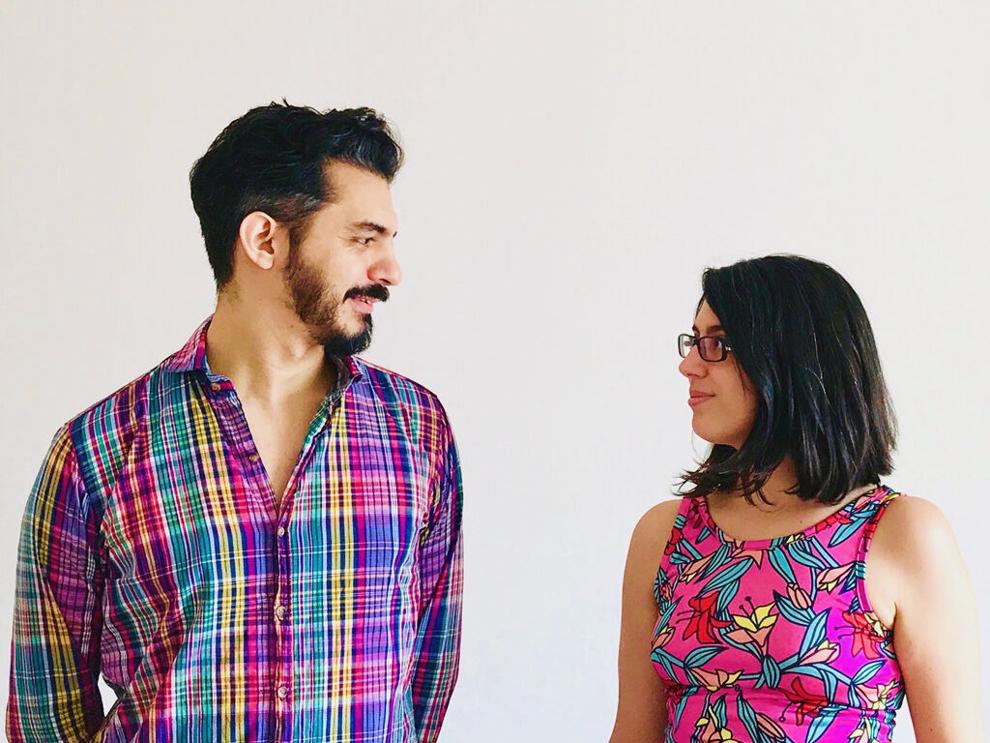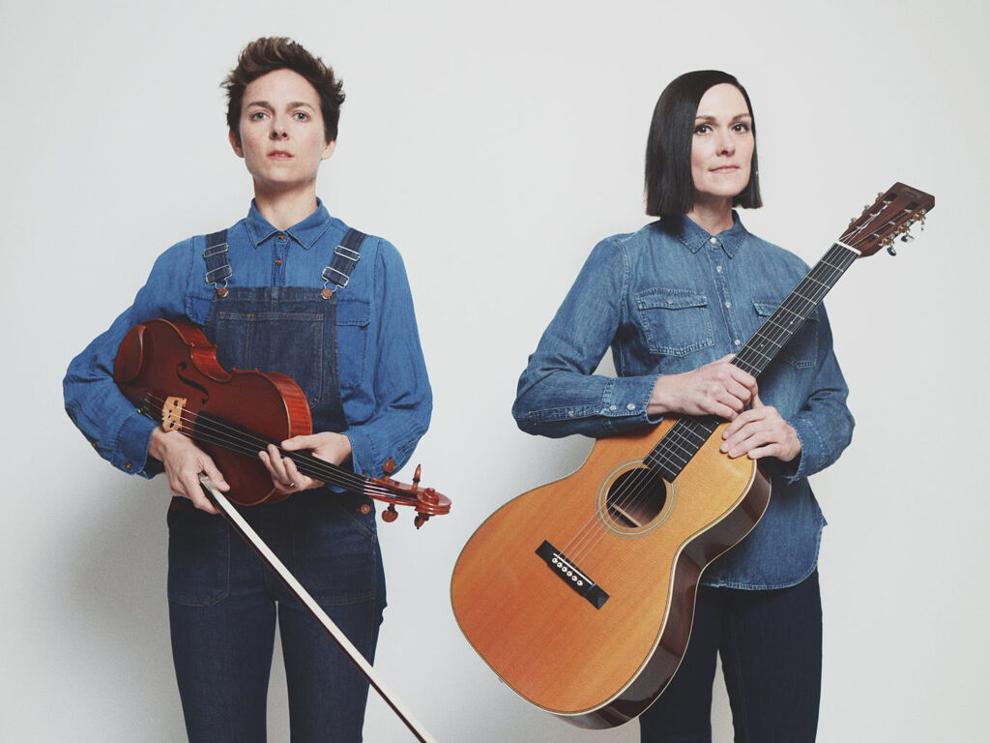 Kassel has been playing much closer to home recently, and he is looking forward to being part of the Unruly Sounds 2022 music festival at Hinds Plaza, adjacent to the Princeton Public Library, on Saturday, September 24.
This year's fest, the first post-pandemic Unruly Sounds, is co-sponsored by the library, Princeton Sound Kitchen, Small World Coffee, Jazams, Labyrinth Books, and the Princeton Record Exchange. Showcasing the talents of several local favorite ensembles and solo artists, Unruly Sounds also features rising talents within the Princeton University graduate composition program.
Musicians include alba par (a duo featuring graduate composer Francisco del Pino), Liam Elliott, Matt McBane, Max Vinetz, the duo Damsel (Monica Mugan and Beth Meyers), Matt Trowbridge, and Owen Lake and the Tragic Loves among many others.
It's an audience and family-friendly opportunity for the community to hear fresh sounds and new compositions while relaxing with a beverage, walking around the Witherspoon Street neighborhood, even dancing.
"It's a bevy of talented people," says composer and percussionist Mika Godbole, who first imagined and launched Unruly Sounds in 2018.
"New composer-in-town Nathan Schram will be playing some of his tunes, as well as local innovator and harpist Jacqui Kerrod — both of whom have created versatile careers in music," Godbole says. "Also making an appearance for the first time is Dan Trueman, who has a zoo of fiddles and instruments."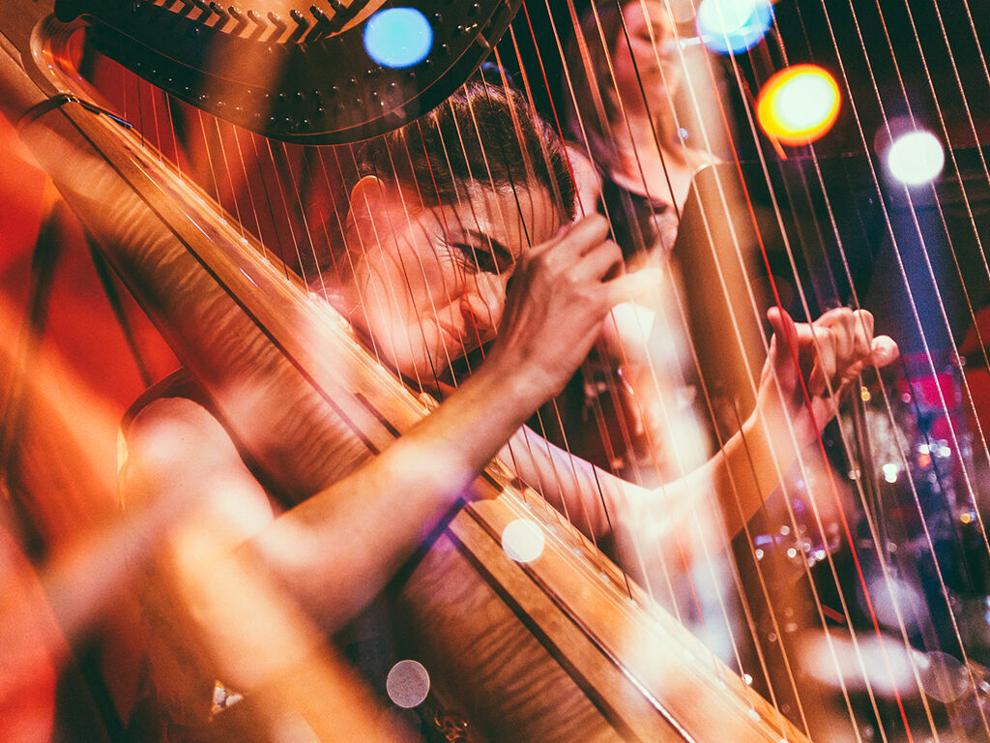 Godbole's original vision of Unruly Sounds was to help frame the abundance of new music in the Princeton community, but with a casual ambience to encourage accessibility and dialogue between composers and listeners.
"Dancing is encouraged," Godbole says, adding that participants are so very happy to be playing for a live audience again. "We all saw one too many 'concerts in living rooms,' which were great, but never quite as palpable as being near music-makers and engaging in that shared experience with audience members."
Long before the COVID-19 pandemic took hold, cellist Kassel had been invited to be part of the 2020 Unruly Sounds festival, which, or course, didn't happen. Essentially, that lineup has just been rescheduled.
"Mika reached out to me about a month ago," Kassel says.
Festival goers are in for a treat. Although his classical work on the instrument is lovely to listen to, Kassel goes beyond solo string playing, accompanying himself electronically through a rather complicated digital sound "looping" system.
The device is called a Boss RC-50 looping station, and Kassel uses this technology to loop and layer his instrument into a tapestry of sounds, with the symphonic resonance of the acoustic cello standing out. It helps that Kassel has been playing since age 9 and intuitively understands how to capture and convey emotion through his instrument.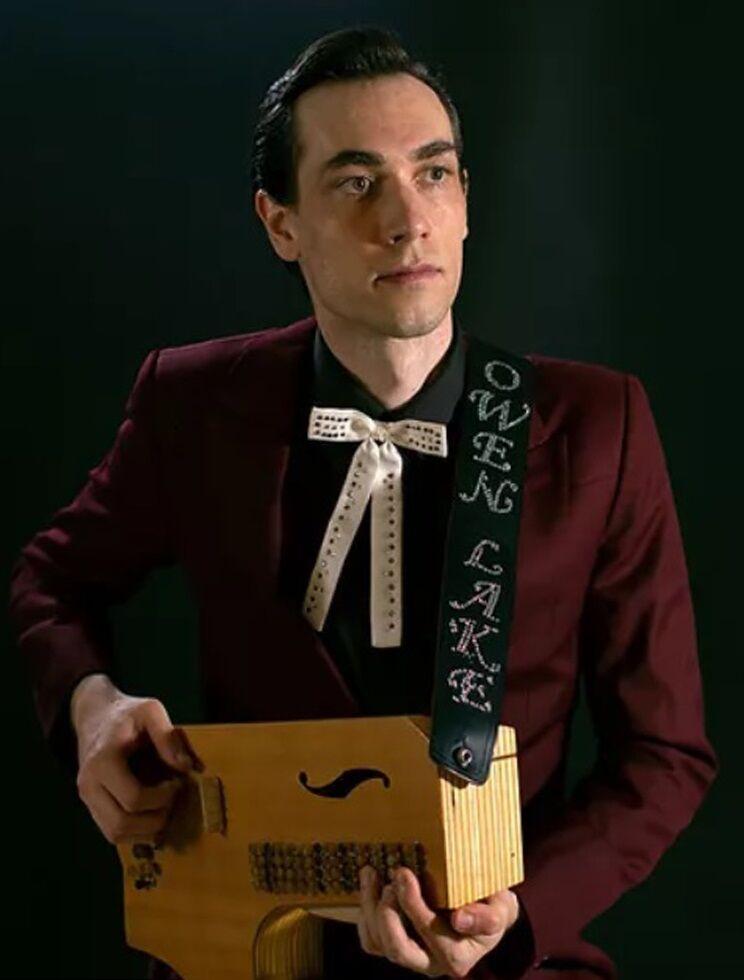 Through years of listening, traveling, performing, and studying, Kassel is able to bring together such disparate sounds as Klezmer and traditional Indian music, Irish folk and electronica, jazz and pop. His work has been featured on WXPN's World Café Live, at Grounds For Sculpture, the Newark Museum of Art, and Meow Wolf New Mexico, among other venues.
Kassel has shared the stage with members of Ween and the Henry Rollins Band, and served as cellist for the Philadelphia Strong Quartet. He is in demand as a solo artist at fine restaurants (Under the Moon in Lambertville loves him), for private parties, weddings, bar mitzvahs, and other festivities, political rallies, art openings, and even yoga sessions and massages. He recently performed at a private event for New York Governor Kathy Hochul.
It all began when young Kassel attended the Waldorf School in Princeton, where students were required to learn a stringed instrument. The third-grader took one look at the cello and chose it "because it was the biggest," he says.
Kassel grew up in an artistic family in Hopewell. His father is studio photographer Lewis Kassel, and his mother is artist and children's book illustrator Doreen Kassel.
It was a musically encouraging environment as well. "My dad played the trumpet and was a big jazz aficionado," Kassel says. "There was always a piano in the house and lots of percussion."
He reflects that he might have the soul of a percussionist, and he likes to incorporate the instruments into his original compositions and recordings, including the recently released "Languidity," which features Indian temple bells and the udu, a smallish Middle Eastern drum.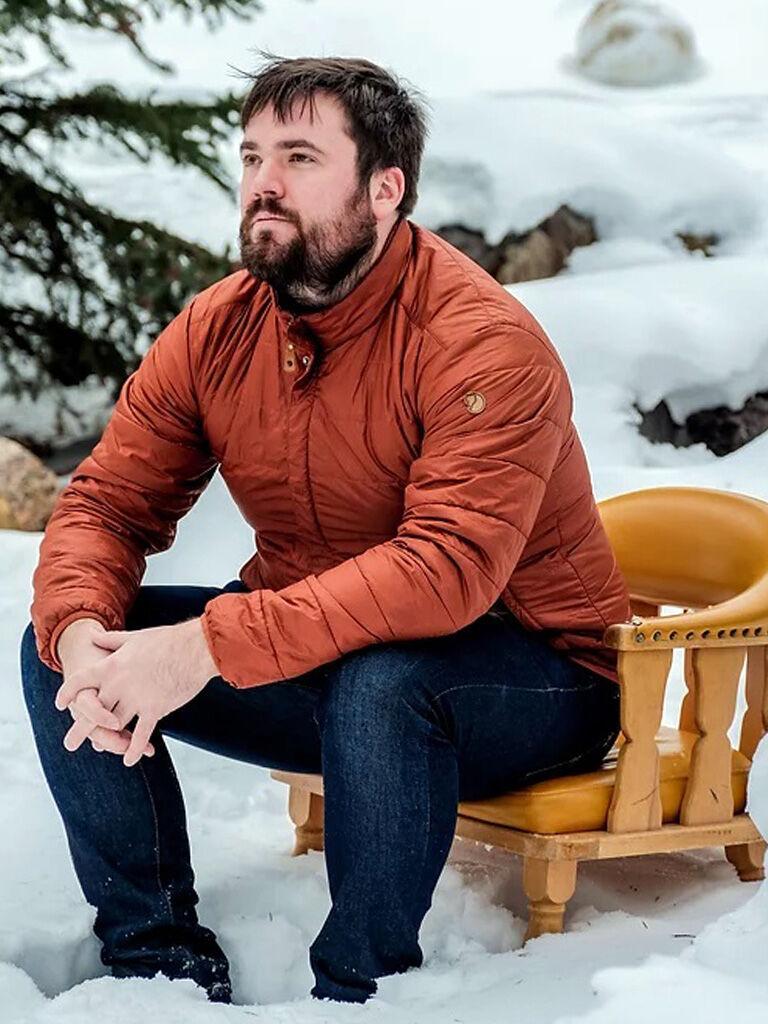 Indeed, the new piece, as well as Kassel's other originals, gravitate toward deep, hypnotic, and sometimes funky grooves ("drone-y, but also upbeat," he says), a far cry from the Western classical music he mastered at a young age. He still appreciates the skills and technique he learned, though.
"I took to the cello faster and easier than anyone else in my class; it just made sense to me," he says. "I could express myself pretty well even at a young age, so I stuck with it through grade school and high school, when I played with the Bucks County Youth Orchestra (first chair), and the New Jersey All State High School Orchestra."
But, by the time he was in middle school, Kassel was already experimenting, jamming with his guitar-playing friends, and learning how to improvise, "which was difficult, trying to 'untrain' my classical technique," he says.
Visual art was equally exciting to him, and he had striking abilities as an artist as well as a musician.
"It was always difficult to decide: visual art versus music," he says. "However, in high school I was getting disillusioned by the classical world, competitions and auditions and whatnot."
"So I went to art school (Maryland Institute College of Art, class of 2003) and took my cello," Kassel says. "Then, in my junior year, my cello was stolen, which was heartbreaking."
It wasn't until 2010 that he found another cello, on Craigslist, an experience which he calls "a divine intervention, as I really missed playing," Kassel says. "I still had my vibrato hand, and I was living in Philly, finding whole new ways to express myself through world music, being involved in various bands, etc."
He played with groups who really pushed him, took him places Kassel never imagined, even the world of hard core metal.
Meanwhile, Kassel had become fascinated with the concept of looping, accompanying oneself and layering via recorded sounds and rhythms.
The late bassist Jaco Pastorius, who notably played with Weather Report and Joni Mitchell, put his mark of genius on this sound technology, creating funky, psychedelic, almost primitive grooves in his transcendental solo concerts.
"Jaco is a big influence on all string players," Kassel says. "He would create a circus of sounds, and I was captivated by this, how simple he made it look. I thought to myself, 'I can do that.'"
"It was 2012 when I first started looping," he adds. "I got my first looper and then delved deeply into the music of Zoe Keating, who is a big influence. Her grasp of technology is even more intense, and her (accompaniments) are pre-composed. For me, my performances are more spontaneous, more improvisational. I can play in different tempos, for example."
Other solo electric cellists Kassel admires are American-born Matthew Schoening and Rachael Lander, a British musician.
"It's a niche within a niche," he says. "Classical is a niche, and classical musicians doing something different with their instruments is yet another niche."
Both Kassel and Godbole found the pandemic pause to be frustrating and liberating at the same time.
Godbole was, in fact, pleased to take a break.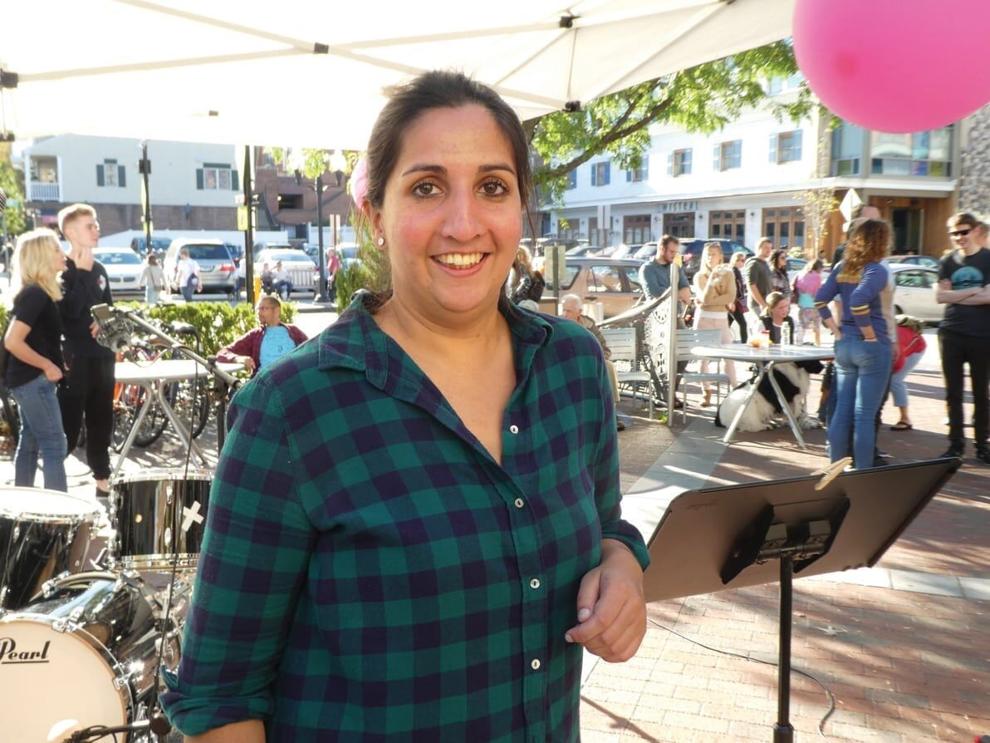 "I was on the heels of feeling musically and professionally burned out, so for me, this pandemic couldn't have come at a better time," she says. "I was able to spend my days writing terrible poetry, learning how to garden, reading books, and really reconnecting with parts of my soul that had become calcified with 'real life', day-to-day existence. But, many (people) didn't or couldn't have those opportunities."
"Musicians represent a magnificently deranged faction of humanity," Godbole writes in an email exchange. "We thrive on being creative, sharing, and working beyond a reasonable amount, and somehow we always end up giving away too much of ourselves. There were many musicians who faced incredible hardships and loss of income, and had to suddenly pivot to navigate the unemployment system while facing uncertainties about the future."
"But, other groups were more productive than ever — discovering new skills, while pushing through with making albums, producing concerts and homemade videos. And yet another subset left music completely," she writes.
Acknowledging the hardships she saw her colleagues struggling with, Godbole launched a GoFundMe to raise money for local musicians.
"I really hustled to channel the initial humanitarian goodwill we all felt during the first few months of the pandemic," she says. "I later merged my funds with a larger Los Angeles-based organization called Equal Sound so that more folks could be helped while having access to their infrastructure for disbursing these funds."
"The group worked incredibly hard, going above and beyond to raise funds and create opportunities for artists, and paid out tens of thousands of dollars, including what I had personally raised, as micro grants on a 'first come-first served' basis."
"It was one of the most eye-opening experiences I've ever had outside of music," Godbole says. "As the manager of the Corona Relief Fund, I read the most heartbreaking emails from people all over the world."
Kassel says he was one of the fortunate souls during 2020-'21. Being a solo artist, he had numerous opportunities to perform at socially distanced outdoor activities during the pandemic. He also utilized the down time to study with several noteworthy teachers.
"In the last couple of years, I've taken some lessons through Zoom, including group sessions with Mike Block, one of the founding members of The Silk Road Ensemble," he says. "Also, I took private lessons with Daniel Delaney, and I got to learn some new skills, really brushed up on my technique."
Kassel's playing goes beyond technique, however. He infuses his performances with a certain spirituality, warmth, and emotion. Even when he plays songs from Disney movies, he sees how moved his listeners are.
"I've learned to play emotionally on the cello, and it sounds so much like the human voice; it just has this resonance," he says. "It stirs me, and, in turn, stirs those around me."
---
Unruly Sounds Music Festival, Hinds Plaza, Witherspoon Street, Princeton. Saturday, September 24, noon to 5 p.m. Rain location in the library's Community Room. 609-924-9529 or www.princetonlibrary.org.
For more on Dan Kassel, visit www.dankassel.com.