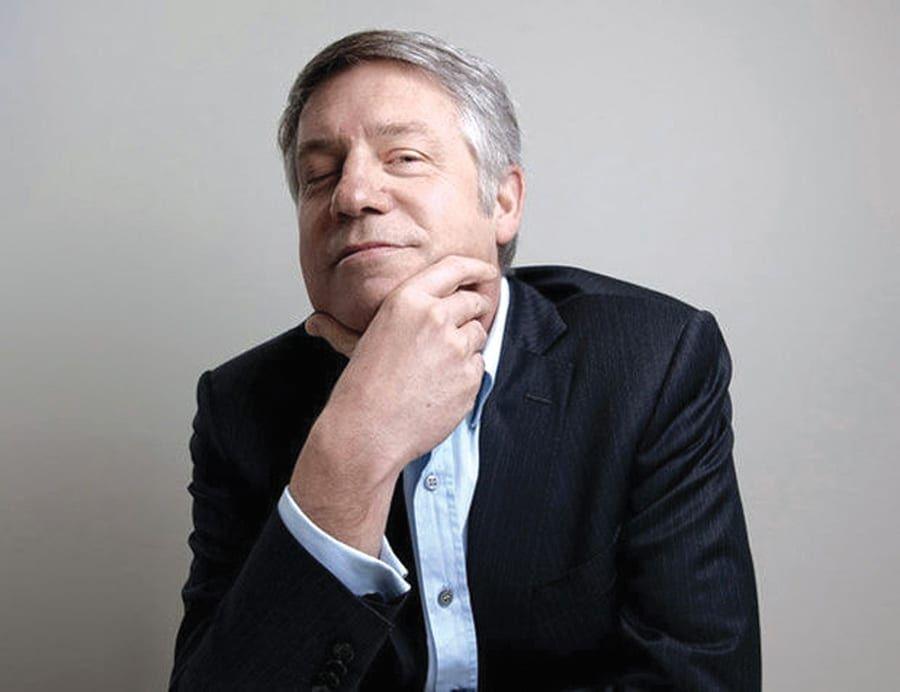 If French biotech company Erytech is right about the properties of its Erycaps technology, it could lead to a cure for many types of cancer. And the medicine will be made first in an unassuming office off Alexander Road.
Erytech offers a new way of delivering drugs to patients, which is to encapsulate substances in red blood cells before delivering them into the bloodstream. The company believes this offers many advantages over traditional delivery methods and could lead to new treatments for cancer and some metabolic diseases. Clinical trials have been promising, and a new manufacturing plant in West Windsor will supply the materials for the late stage trials of its GRASPA drug that Erytech hopes will lead to approval by the FDA and European regulators.
The company, based in Lyon, France, has its U.S. headquarters in Cambridge, Massachusetts, and recently opened a facility at 104 Campus Drive in West Windsor's University Square complex. There, technicians will take blood purchased from blood banks and turn it into what some media reports have dubbed "superblood" by infusing the cells with L-asparaginase, a cancer-fighting enzyme that is used to treat leukemia.
The key to the treatment is the amino acid asparagine, which all cells need in order to survive. Normal cells can make their own asparagine, but tumor cells cannot.
"If you can degrade asparagine in the blood, normal cells should not suffer but tumor cells would go into starvation," said Gil Beyen, CEO of Erytech.
That's where asparaginase comes in. This enzyme breaks down the asparagine that circulates in the bloodstream, which causes the tumor cells to starve to death.
In this respect, Erytech stands on the shoulders of giants.
"Our technology is putting drugs into red cells. We have not invented asparaginase, but we see clearly that we can add an additional series of benefits," Beyen said.
Asparaginase's anti-cancer uses were discovered in the 1950s and it has been used against leukemia since the 1970s. But Erytech believes that blood encapsulation will greatly improve its effectiveness and widen its potential uses.
Erytech's process starts with units of blood bought from the Red Cross or other blood banks. That is one reason the company chose to locate its U.S. facility in the Princeton area: it's just a short drive from blood banks. The Red Cross has a blood donation center nearby at 707 Alexander Road.
Although it is little known to blood donors, who donate to the organization for free, the Red Cross covers the costs of blood banking by selling blood not only to hospitals, but to academic institutions and biotech and pharmaceutical companies, which use it for research.
The cost of blood varies depending on location. One report pegged the price of a pint of blood in the Midwest at $200, while the same pint might go for $600 in Miami, with the rate varying depending on the cost of living (and therefore labor costs). Essentially, blood is treated as a specialty pharmaceutical product in and of itself.
All blood donated to the Red Cross is screened for pathogens, and could be used to study diseases such as the Zika virus. By one estimate, about 1 percent of all the blood the Red Cross collects will be used for research.
In the case of Erytech, blood donors can rest easy knowing that the blood will make its way to a patient, though in an enhanced form.
The blood is carefully matched between donor and recipient.
From there, the blood is put in a machine that loads the drug substance into the cells using hypotonic gradients, which is a difference in osmotic pressure. (the pressure needed to cause a substance to pass through a membrane via osmosis.) "We take red cells from donors we get from the blood bank, and submit these red cells to hypotonic stress," Beyen says. "We use an osmotic medium that will make the cells swell and the pores or membranes open up. That's when the drug substance can enter the cell."
This process is complicated by the fact that individual people's blood cells will respond to the osmotic medium differently. Some cells require little encouragement to open up, while others need more. It is important to get this part right, and it must be tailored to the individual unit of blood.
Yann Godfrin, the inventor of Erytech's technology, had to master osmotic fragility testing techniques in order to make the technology viable in the real world.
"We need to know what is the sweet spot," Beyen says. "The window of when the cells open up sufficiently and become porous, but not too much. If it's too high then all the cells will explode and you will not have anything left. If it's not enough then you will not have the drug substance inside the cells … if we know osmotic fragility then we can calculate how much osmotic pressure to apply in encapsulation."
After the process is complete, the treated blood is sent to the patient to be used immediately. Erytech estimates the treatment will cost about the same as other currently used asparaginase treatments, and less than stem cell treatments.
But why go through all this trouble to encapsulate the drug in red blood cells?
There are two major advantages to using red blood cells rather than delivering the drug freely in the bloodstream. Firstly, a pack of red blood cells has a half-life of about 30 days. Asparaginase injected directly into the blood only has a half-life of one day. So advantage 1: massively extending how long the drug stays active once delivered.
Asparaginase can also be toxic to some patients and provoke severe allergic reactions. Currently, asparaginase is mainly used to treat childhood leukemia because children resist the toxicity very well. Delivering it by blood reduces the toxicity dramatically and allow it to be used on older patients and against other types of cancer.
Secondly, another property of red blood cells is that they end their lives in the spleen or bone marrow. This means that the cells can be used as a "Trojan horse" to deliver the drug directly to these organs. Many immuotherapy treatments want their drugs to get to the spleen, but most of it is cleared in the bloodstream before getting there. Beyen said Erytech is in pre-clinical research for immunotherapy applications. It is developing a product called Erymmune that uses red blood cells to deliver antigens to the spleen, which is intended to create a sustained activation of the immune system.
Of all the potential uses for Erycaps, the closest to becoming reality is against pancreatic cancer, which affects at least 150,000 people a year worldwide. At the same time, Erytech is pursuing trials of the drug against triple-negative breast cancer and another against solid tumors.
The trial for pancreatic cancer has been enrolling patients worldwide since September and the plan is to have 500 patients in the entire trial. (Anyone interested in participating in the trial can visit www.clinicaltrials.gov or e-mail contact@erytech.com for more information.)
Until last year, Erytech intended to go to market with its drug against leukemia (blood cancer). However, a disappointing trial in late 2017 of the drug against acute myeloid leukemia caused it to withdraw.
However, Beyen said, Erytechs early trials for pancreatic cancers underway at the same time had also showed promising results, with patients experiencing a 40 percent reduced risk of death versus conventional treatment. And the market for pancreatic cancer is 10 times the size of the market for acute lymphoid leukemia — about 80,000 patients vs. 6,000. Further, the market for leukemia treatments is crowded, Beyen said, while there are relatively few options for pancreatic cancer treatment.
"There is bigger opportunity with less competitive pressure and a bigger unmet medical need," Beyen said. Pancreatic cancer patients are, on average, age 65, so they do not tolerate conventional asparaginase treatment. "There's not really much for these patients," Beyen said.
Pancreatic cancer is also one of the deadliest forms of cancer, with a five-year survival rate of only 10 percent.
Investors responded skeptically to the news of the switch in focus, with Erytech stock dropping from nearly $18 earlier in 2018 to around $8 by early October.
Interim results should be available by the end of 2019 and approval by 2021 or 2022 if everything goes well. The company is seeking approval in the U.S. and the E.U. simultaneously.
Asparaginase is not the only enzyme being considered. Erytech also thinks that arginine and methionine could also be used to starve tumors if delivered by blood cell.
The machine that Erytech uses was invented by Yann Godfrin, a French electromechanical engineer who also has a doctorate in life sciences. "He has a unique profile," Beyen said. "He was really a broad spectrum guy." After having the idea to create a blood encapsulation device, Godfrin teamed up with a business partner to found his company in 2004 on a shoestring budget. It was enough to build the machine and run a preliminary clinical trial, after which he was able to raise more money. Today, Erytech is a publicly traded company on the Euronext Paris and Nasdaq exchanges.
Beyen joined the team in 2012. He grew up in Belgium in a small town near Brussels. His father was a professor of French literature and his mother a historian, but Beyen says he has always been interested in biology. He has a master's in bioengineering from the University of Leuven in Belgium and an MBA from the University of Chicago. Before joining Erytech, he was CEO of TiGenix, a biopharmaceutical company headquartered in Belgium that he founded in 2000.
His joining Erytech was a year before the company was listed on the Nasdaq with a $144 million offering. Beyen was brought on board for his expertise in development: his previous company was the first in Europe to get approval for stem cell therapy.
Among the large investors in the company are two hedge funds, Biotechnology Value Fund of San Francisco, which owns 9 percent of the stock, and Baker Brothers Advisors, a New York firm that owns about 27 percent.
Erytech's board is made up of Beyen and executives of other multinational biotech companies. For example, board member Martine George, a medical doctor, was formerly vice president in charge of global medical affairs for Pfizer.
Erytech has struck a deal with Orphan Europe to market GRASPA in Europe. It is also partnering with Teva, an Israeli multinational company, which will market GRASPA in Israel.
Erytech has the potential to grow its West Windsor location. It is made up of small 70-foot "clean rooms" where the encapsulation takes place. The work schedule is not steady since each unit of blood is prepared on demand for patients, getting the product to its user within 24 hours of being ordered. As many as 50 people could work there once demand ramps up, with more if the company goes to working in shifts. These jobs are mostly high level lab techs, supervisors, and quality management personnel, Beyen said.
Erytech is not the only player in the blood encapsulation field. A similarly named Italian company, EryDel, harvests blood from patients at the bedside and encapsulates medicine before returning it to them to treat a rare genetic disorder.
An American company, Rubius Therapeutics, is also using blood as a carrier but instead of encapsulating drugs via opening pores, it uses genetically engineered stem cells that turn into red blood cells.
Beyen said Erytech picked West Windsor after a long search. "The first trial we ran in the U.S. was in Philadelphia, near the American Red Cross blood bank. This is not a coincidence," Beyen said. "One of the most important things that we need is to be close to a blood bank. We wanted to be close to the American Red Cross and we wanted to be on the East Coast, and in Princeton we found the best of both worlds."
Erytech also had a partnership with the Red Cross to supply blood for the trials.
Princeton is also between New York and Philadelphia, and is in an area rich with pharmaceutical manufacturing capabilities and qualified labor.
Erytech, 104 Campus Drive, West Windsor 08550. Gil Beyen, CEO. www.erytech.com.