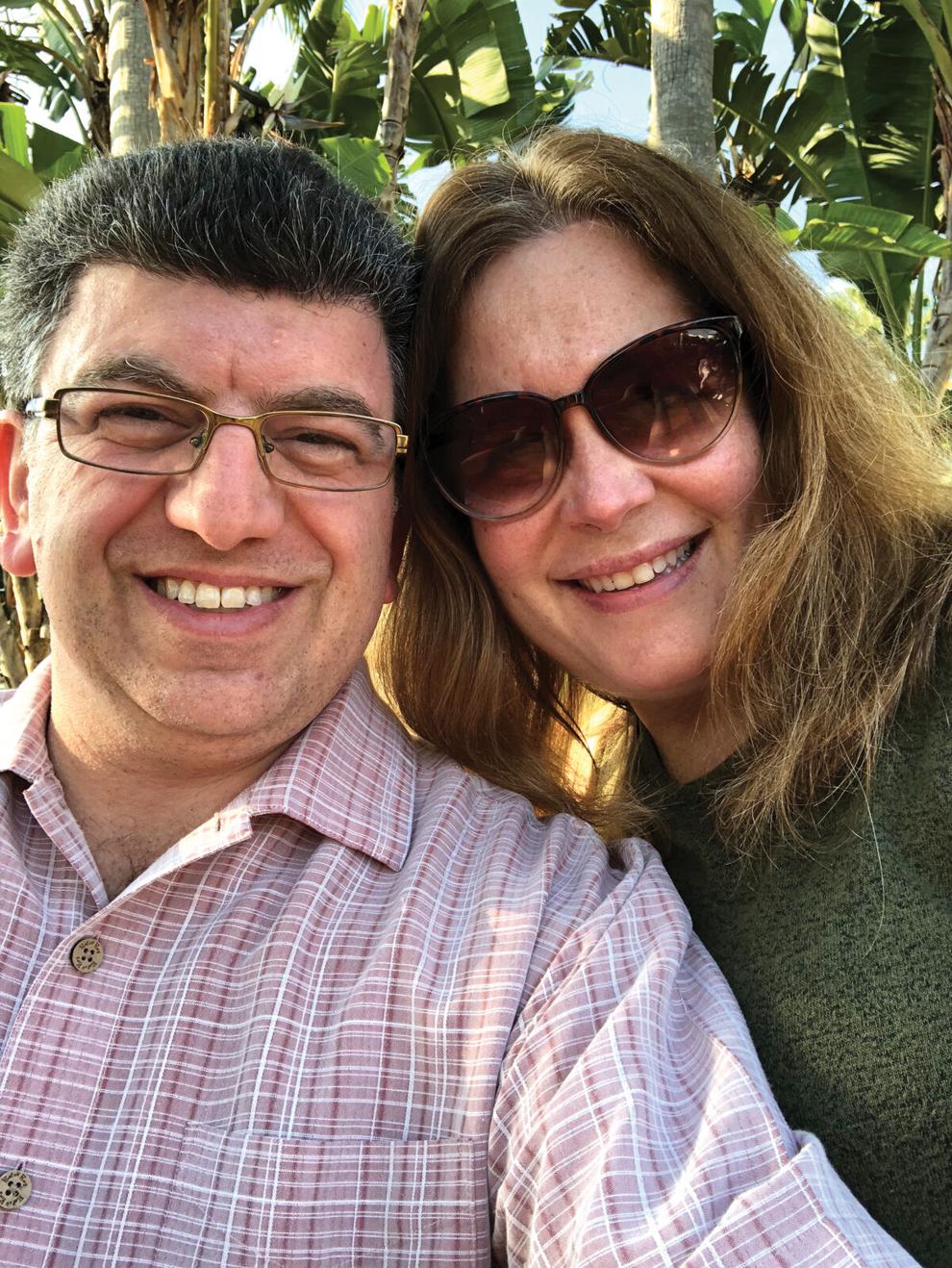 Twenty-two years after it launched NJWedding.com is starting a family: NJParenting.com, launched in February, is a directory of child-related services, much like its parent site is a directory for the wedding business.
The original site launched on Valentine's Day in 1997, in the early days of e-commerce, by the husband and wife team of Erik and Beth Kent, who still own and operate it from their Belle Mead home. Erik comes from a long line of advertising agents. His grandfather had an agency in New York, and his mother and stepfather followed in his footsteps. But when it came time for Erik to join the family business, he chose to strike out on his own instead.
Erik and Beth met as college students at Rutgers in 1992 and married in 1994. After graduation Eric went to work for a weekly newspaper group and rose up the ranks until he was in charge of Union and Essex counties. But when Internet-based businesses began competing with newspapers around 1995, Erik began to think that things were going to change. The couple lived in Cranford at the time, where they helped build the Cranford.com website as a volunteer project. "We saw it had bigger potential," Erik says. "We never looked back."
That same year the Kents visited friends in Boston who were planning their wedding in New Jersey. They were heavily relying on the Internet to find vendors. The idea to start a directory of local wedding services was born. The couple launched NJWedding.com with the experience they had from the previous website. Erik lent his marketing and sales expertise while Beth was manager and bookkeeper.
The site is a searchable directory of vendors that advertise with it. The name of the website goes a long way to keeping it relevant when someone does a Google search for information about wedding services in New Jersey.
NJWedding tries to stay on the top of Google search results pages by buying Google Ad Words and by appearing organically via search engine optimization.
NJParenting.com follows a similar model, taking advantage of the overlapping advertising base between the two industries. (Many wedding venues also host Bar-Mitzvahs and quinceanaras, for example.) "We had registered njparenting.com early on," Kent says. "We've had it in our foothold for a while now, but we hadn't done anything with it because NJWedding.com kept us busy." After having three children — one is now in college, and another is in eighth grade, "we had the experience of our wedding marketplace. We decided to really put it together over the past year and launch it."
In addition to venues, NJParenting lists dance schools, theater arts programs, private schools, and others family and children-oriented businesses.
The site has changed its marketing tactics over the years as the Internet has evolved, and NJWeddings also posts on social media in addition to its home page. Pinterest, especially, is a big driver of web traffic as brides-to-be frequently browse that site looking for inspiration. Instagram, also a virtual shop window for brides, is not as advertiser friendly because of how it handles outside links.
NJWedding.com outlasted Google Plus, one of the social media networks where it advertised. Google Plus is closing April 2.
Kent also uses social media to drum up business. NJ Wedding has an Instagram account that he uses to make contact with different vendors.
That the Kents have kept their website going as a commercial concern for 22 years, through all the changes in Internet commerce, is remarkable. "It's a personal business that we built up and we take a lot of pride in it," Kent said. "It's our livelihood. We don't have anything else."
It hasn't always been smooth sailing. Kent said the couple has to keep expenses down in order to meet the high cost of living, not to mention college tuition and expenses. "There have been times in the past few years where we reached a plateau, and we faced steep competition by other wedding companies in the same space as us," he said. "Some of them were really strong in terms of capturing the market and taking away potential advertisers from us."
Kent says that, fortunately, many of the lost advertisers returned after other companies weren't able to provide the same response to their ads. One of the biggest shifts in advertising in recent times is a general shrinkage of ad budgets. "A lot of companies are not spending a lot of money for advertising," he says. NJWedding.com itself used to have a big budget for advertising, but it got cut as well.
A big part of the business is staying on top of modern wedding trends. "I really love that part of the business," Kent says. One huge change in the wedding industry in the last decade is the addition of same-sex marriages to the market.
Indian weddings are also becoming a larger part of the market. Some venues have recently expanded their ballroom spaces to accommodate Indian weddings with 800 guests or more, Kent says.
Weddings of all kinds are becoming extremely expensive. Kent says a wedding in New Jersey now costs $38,000 on average, which can go up to $80,000 or more in areas closer to New York City. There's also a market for second weddings, which tend to be much less elaborate and are often held in restaurants.
Wedding fads have come and gone over the last two decades. One recent trend, and a new category of business, is photo booths. A few years ago photo booths were niche attractions found on boardwalks or in shopping malls. But now no modern wedding reception, Sweet 16, or Bar Mitzvah is complete without one. "At every bridal show there are two or three or four photo booth companies," Kent says.
Over 22 years the core of the business has stayed the same. "The mission hasn't changed one iota," Kent says. "We wanted to provide a resource for local services that people are looking for. For example, if you're planning a wedding a wedding, you need a venue, entertainment, flowers, limos, tuxedos, etc. We provide a directory as a resource to search and find them easily."
NJWedding.com, NJParenting.com. Erik and Beth Kent, owners.