The following stories were originally published in the July 25, 2018, issue of U.S. 1 Newspaper.
Editor's Note: Many a child has spent months wistfully longing for summer and the associated respite from schoolwork. While U.S. 1 is staffed mainly by the "young at heart," we too can look forward to a little break from the daily grind. To that end U.S. 1 takes is annual summer skip week and will not publish Wednesday, August 1. Regular weekly publication will resume Wednesday, August 8, giving readers plenty of time to complete their homework: your summer reading assignment is listed below.
All readers of and contributors to the summer fiction issue are invited to join U.S. 1 at a reception honoring the writers and poets on Wednesday, August 29, from 5 to 7:30 p.m. in the Forum at the Lewis Center for the Arts on the Princeton University campus across from McCarter Theater and the Dinky train station. Free parking is available in West Garage, accessible via Alexander Street and North Station Drive.
Summer Fiction Poetry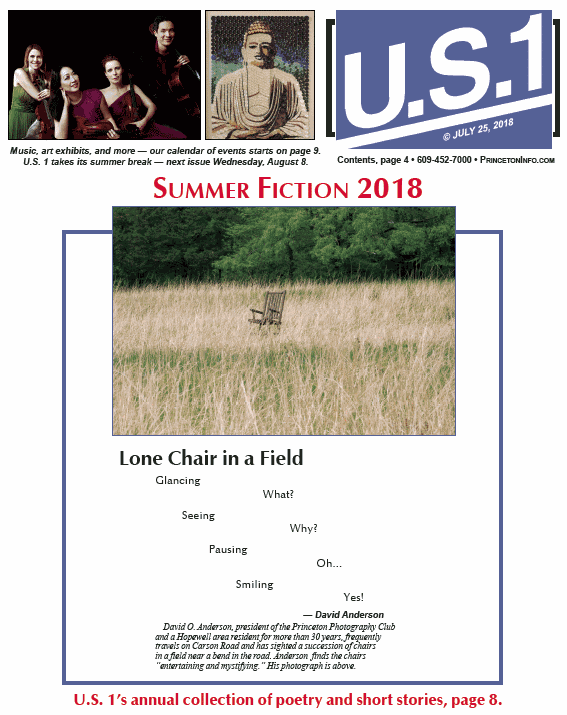 The Old Dog at 16: Last Rights
Summer Fiction Prose
Preview of the Arts
Fast Lane
On the Move: Trenton-Mercer Sees 30 Percent Increase in Passengers
Survival Guide
A Librarian Goes Past 'Just Google It'
For College Students, Help from Heartland
Between the Lines