Farming in New Jersey is a tough way to make a living. Even though the Garden State is blessed with some of the healthiest growing soils in the nation, all kinds of factors get in the way of farmers making a fair wage and keeping the family farm.
Farmers plan all year for the following year but then deal with weather conditions they can't control, new pests, airborne fungi, and out-of-control rabbit, groundhog, deer, and bear populations. If they raise fruit trees or grow grapes, birds also become a hassle, and bird netting becomes essential.
During the growing season from May until November, these men and women bust themselves to grow crops for the local community, yet this year, they face rising costs across the board: Fertilizer cost has gone up, diesel fuel for tractors has gone way up, and replacement parts — if they can be found — for tractor makers like John Deere remain exorbitantly expensive.
Still, something drives Garden State farmers to produce vegetables, fruits, and livestock every season, year in and year out.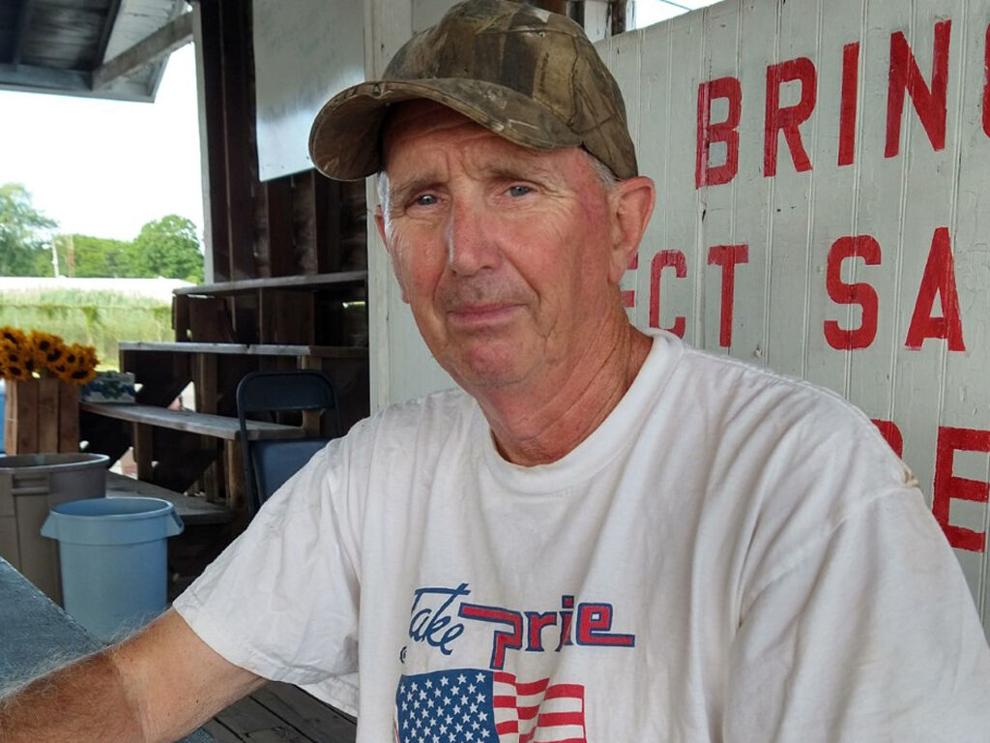 That entrepreneurial spirit of Garden State farmers remains alive and well at the Tri-County Farmers' Cooperative in Hightstown. Here, farmers bring their excess produce every Monday, Wednesday, and Friday evening during the season. This unique, historic, nonprofit farmers' cooperative and auction was founded in 1934, at the height of the Great Depression. Since every farmer has different crop failures every year, the cooperative is a place where farmers can sell the excess from their own operation and buy at wholesale rates from other farmers. A certain camaraderie develops here as farmers exchange stories and relate successes and failures on the loading docks three times a week. Some farmers' friendships here go back years, and it's not a particularly cliquish bunch of men and women, as new farmers — and buyers — are made to feel welcome.
While it's still not widely known in central New Jersey, the Tri-County Farmers Cooperative is open to the public for more than a decade.
Fourth generation farmer John Hauser of Hauser Hill Farms in Old Bridge has fond memories of going over to the Tri-County Cooperative in his youth, with his grandparents.
"My grandfather was a regular participant at the market," says Hauser, who has served as secretary of the nonprofit board that has governed the cooperative for two decades.
"In those days, you would drop your produce on the [loading] dock and it would be auctioned off. You would drop it off in the morning, they would auction it off later that day, and you would find out what you got for your produce the next time you came to the market.
"Back in 1950, my grandfather didn't have a truck. So we used to load the produce into my grandmother's car. (She) would drive me and my grandfather over there. We would take the back seat out of the [four-door Pontiac] so we had a lot of space from the trunk all the way up to the front seat. We would run over there two or three times a week in those days. That's how I was introduced to the Tri-County Cooperative, in the early '60s when I was maybe 8 or 10 years old."
Today Tri-County offers direct sales and opportunities for other farmers to purchase produce at wholesale prices for their own retail farm stands.
Savvy restaurant entrepreneurs are also buying from the cooperative. For example, Marilyn Schlossbach of Asbury Park — who owns a small chain of shore-area restaurants — gets the freshest New Jersey-raised produce available for her restaurant patrons.
Other restaurants that regularly buy fruits and vegetables at the cooperative include Old Man Rafferty's locations in New Brunswick and Hillsborough.
"Over time, it evolved into an evening marketplace," Hauser says, noting that direct sales and auctions of excess produce have always taken place at the outdoor market. In an auction, a cardboard bin of cantaloupes will go to the highest bidder, but in a direct sale, the farmer sets the price he needs to make some kind of profit for his cantaloupes.
Recently acquired USDA grants helped fund a smooth asphalt parking lot at the facility. The website was upgraded several years ago to facilitate order taking and buying and selling. Other enhancements continue to be made.
Hauser credited auctioneer/general manager Alfred Finocchiaro, who was raised on a farm in Swedesboro, with bringing significant growth and improvements to the facility for more than a decade in the 1980s and '90s.
A slew of other general managers also have been involved, including Pegi Balister-Howells, the late Bill Dea, and the latest acting GM, Kris Guttadora, a Monmouth County vo-tech horticulture teacher who is handing over the reins this season to Rebecca Hopkins.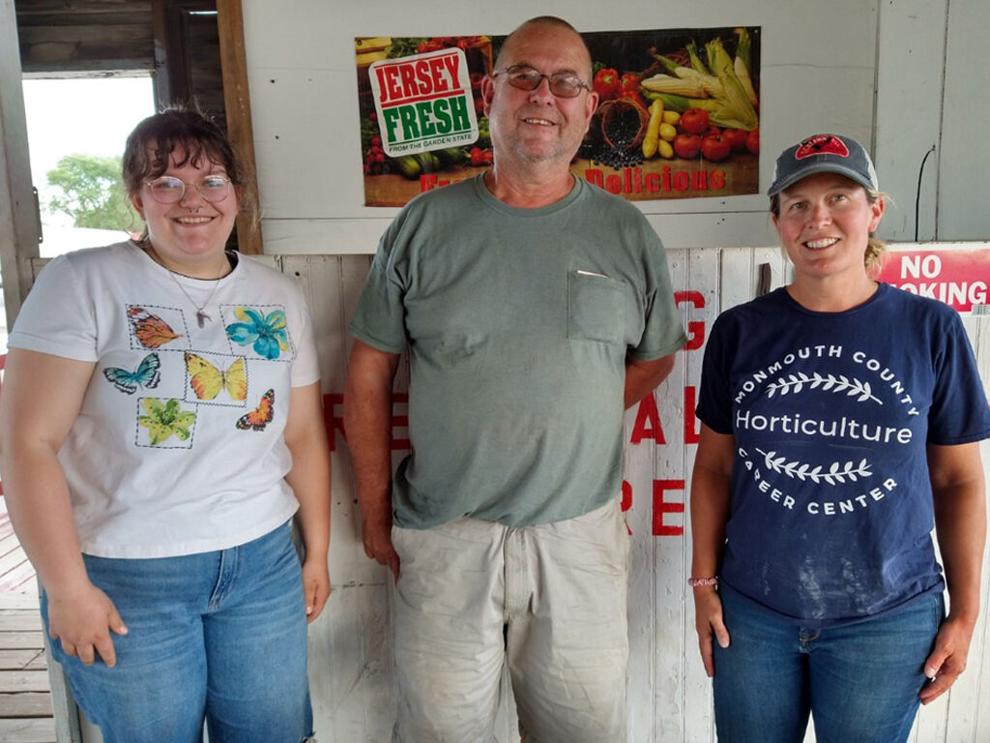 The appeal of Tri-County Cooperative Market for restaurant owners, managers, and small, independent supermarket owners remains the $2 nominal fee that buyers pay to the market to buy produce there. Bigger farmers like Hauser, Jim Giamarese of East Brunswick, and Ray Hlubik from Hlubik Family Farms in Chesterfield pay annual membership dues to the cooperative to sell their excess produce on a wholesale basis at the cooperative.
Although it's called Tri-County, the market regularly brings in farmers with excess produce from as far away as Cumberland, Sussex, and Bergen counties.
"It doesn't matter how big a grower you are or how good a grower you are, no one grows everything," Hauser says. "There are always problems. Maybe your first crop of corn is picked off, or you have a crop failure."
Working with several generations of family, Hauser oversees a bustling retail stand on Ticetown Road in Old Bridge, minutes from busy Route 9.
"If you don't have sweet corn for a week or two, you can pick some up over at Tri-County. If your tomatoes finish off at mid-season or the late tomatoes aren't ready yet, Tri-County comes in very handy."
Depending on Mother Nature, the cooperative opens in mid or late May, first opens on Wednesday evenings, and, as the season progresses, on Friday and Monday evenings as well.
"It's nice for me to have a wholesale outlet," says Hauser, who in addition to running a farm runs Browntown Bus Service, a school bus and van service started by his father in the 1950s. "But with the direct sales you set your price, and there are growers who may grow something I don't, so I can get it from them. I'm able to buy and sell there all in one trip, and it's all very efficient."
Tri-County Cooperative president George Asprocolas — a former public school teacher from Edison who turned to landscaping before moving founding Asprocolas Acres farm in Millstone — says farmers who participate in the cooperative share a sense of camaraderie and fellowship that often extends to any number of non-farming, restaurant-owning produce buyers.
"There are always challenges here," Asprocolas says the first Wednesday evening in July.
"Farmers here are competing with each other for price, for quality of product, what kinds of product they grow. We try to have farmers grow different things and bring different things so we don't have too much competition for any one type of produce," he says.
Asked about potential conflicts between farmers and farms, Asprocolas says they are mostly a thing of the past and tend to be relegated to much older farmers, not the new school of college-educated and second career farmers who make up most of the cooperative's 50-plus members. The membership includes conventional and organic growers.
"There might be a little conflict here and there, but for the most part it's minor stuff and can be handled pretty easily," he says.
"We hold our market late in the evening from 5:30 p.m. on because it's very difficult for many of us to get here; let's face it, we're farmers, we're planting and we're picking and farming all day."
This year, Asprocolas grew his own fava beans because he knew former co-op treasurer Kim DeWolf — a well known fava beans grower in New Egypt — was no longer growing them and has ceased operations at her you-pick farm there with her brother. Both are taking a step back and retiring from farming.
At Asprocolas Acres, set mostly among newer housing in Millstone, George has four main growing fields, all protected by deer fencing.
"I'm doing pretty good right now with my deer control. We put everything under black plastic and we use drip irrigation," he says. And since he got a large walk-in refrigerator on his property behind his farmhouse for produce storage, he has been able to preserve and sell a lot more produce.
"We have a 24 by 30 foot walk-in cooler and I also have a refrigerated tractor trailer body that keeps my tomatoes cool," he said. After he was able to afford the refrigeration and resulting electricity bills and the deer fencing, Asprocolas' efforts seemed less futile. At that point, he said, he knew that with careful management in coming years, he could "make it" or be profitable, as a smaller scale fruit and vegetable grower.
Dozens of smaller farms pack it in every year in the Garden State, and this is why it's critical people get out and support places like Tri-County Cooperative and roadside retail farm stands, as opposed to big supermarket chain stores and produce that can come from as far away as California or even Peru. It's estimated that America imports 50 percent of its fruits and vegetables and more than 90 percent of its seafood. Most farmers in the Midwest, where there may not be so many off-the-farm jobs, would agree this is one trend that Americans can stop, by buying from local farmers.
Getting the word out that the cooperative is open to the public has been a slow process, Asprocolas acknowledged. A billboard across the street on Route 33 helps steer some traffic into the five-acre parking lot and loading docks.
"I've been the president here for 20 plus years, and it's been very challenging to secure certain restaurants as buyers because the restaurants are open 12 months a year and Tri-County is not. So for a restaurant owner to gamble and buy top-quality stuff from Tri-County — the absolute best produce he's going to be able to get — he's going to have to cut back on what he's getting from his regular suppliers," he says.
"Some of these brokers don't like that; they want to be the exclusive supplier to these restaurants. A lot of these restaurants are afraid to change suppliers because what are they going to do over the winter if the other guy cuts them off? This can be an issue."
As a result, many of the restaurants that do come and purchase produce from Tri-County are specialty organic places or restaurants that advertise locally grown or farm-to-table fare.
By upgrading their website in recent years, Tri-County has made it easier for farmers to communicate with potential buyers, including other farmers, by posting the produce they will bring to the next market night. Farmers have their own log-ins and passwords so all farmers can see what else will be available, and regular restaurant-owning purchasers can also be apprised of what produce will be available on what days in the coming week. Recent managers Bill Dea, Lisa Lawlor, Bill Walker, and the former acting GM, Kris Guttadora, have been essential to modernizing the cooperative's internet presence.
"I think the manager just needs to have a good handle on the flexibility of what comes in and out and know that something that is available today might not be available tomorrow," Guttadora says.
The communication needs to be on point with the customers and the growers, she added.
Facebook, Constant Contact, and other forms of social media have helped align buyers and sellers prior to meeting up at the loading docks in Hightstown.
"Some of the farmers are just too busy in the field to deal much with e-mail, but the Constant Contact that we send out on Sundays reaches about 1,500 customers," Guttadora says.
"A lot of times the farmers will just call and let us know what they have. The point-of-sale system that we already have in place is very user-friendly and simple," she said, noting farmers are given sales order slips that they take into the office and pay before packing up their trucks and leaving.
"You just add the produce in and you add the quantities and go into the office and pay your bill."
Finally, the farmers here are getting on board with using the internet to put their orders in electronically via the Tri-County website.
"They are able to add their own produce to the website now so it's just a logistical thing whether they call it in and we add it or they add it in themselves, five minutes is all it takes."
Tri-County Cooperative Market, 619 Route 33 East, Hightstown. Hours now through October, Mondays, Wednesdays, and Fridays, 5:30 to 9 p.m. 609-448-0193 or www.tricountycoop.net.