Remember art class in school, that special few hours every week when we reveled in paint and paper and felt-tipped pens?
Or maybe you used to doodle in the margins of your lesson book when you should have been absorbing algebra? Drew on the sidewalk?
What happened to that spirit?
So many of us have left the paint-splashed, ink-stained soul behind, to attend to work and family and the household, the daily grind.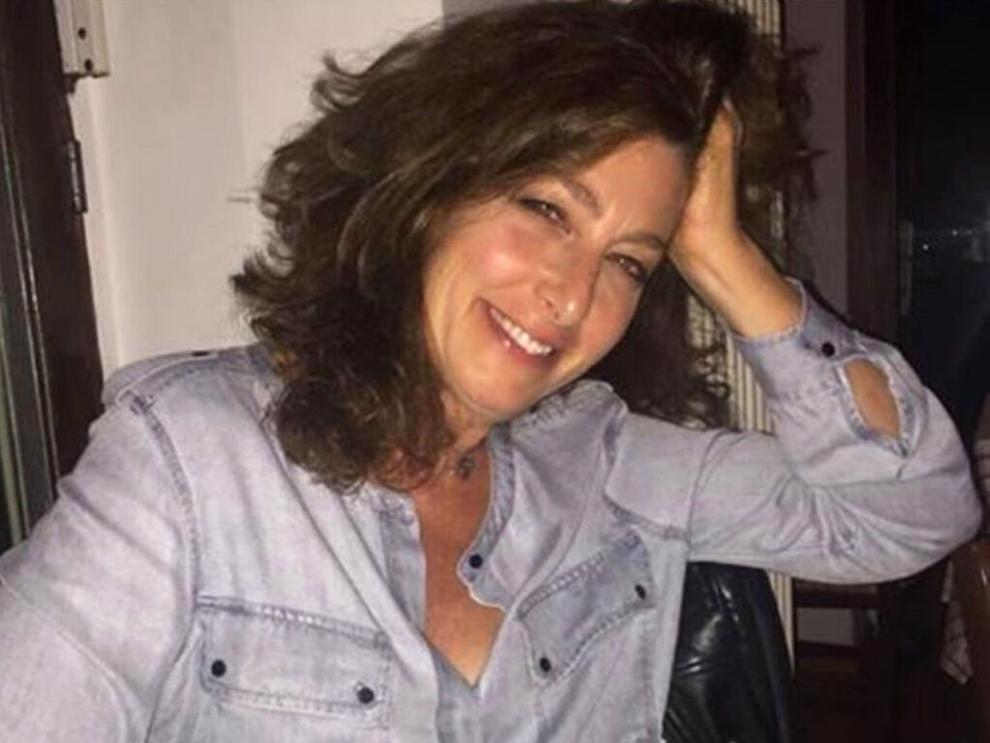 But if we dig down, shrug off the inner and outer critics, and learn to play again, we become re-energized and discover that the natural artist is still alive inside.
That's the main message behind artist and healing arts instructor Jane Zamost's popular workshops — that we're all creative.
She invites those who feel stuck in a rut, bereft of creativity, to gather our pads of paper, pencils, scissors, crayons, paints, and brushes, and just play for half an hour or even 15 minutes every day.
"Creativity should be part of our daily life," says the Pennington resident. "I believe that everyone is creative, but they just don't recognize this characteristic in themselves. That doesn't just include art; it's how a person dresses or gardens, or even does math. The way in which we process life is, in fact, a form of creativity."
"When life is going well, our spirits and freedom can blossom through creativity in exponential ways," Zamost says. "When life is challenging, creativity offers us a respite from the day and the ability to find our flow. In my opinion, it's a necessity in our lives, no different from nourishing ourselves well and staying fit."
The former Healing Arts Program Coordinator for Capital Health in Hopewell, Zamost says it's physically and psychologically healing for people to recognize their special gifts and adds that artistic enjoyment encourages our innate optimism.
"I am continually amazed by the restorative impact that art holds for both its maker and audience," she says in her artist's statement. "The heart slows, the mind focuses, and the room transforms."
About a year ago, Zamost needed to apply what she advises, and remember the "glass half-full" attitude that normally carries her through life.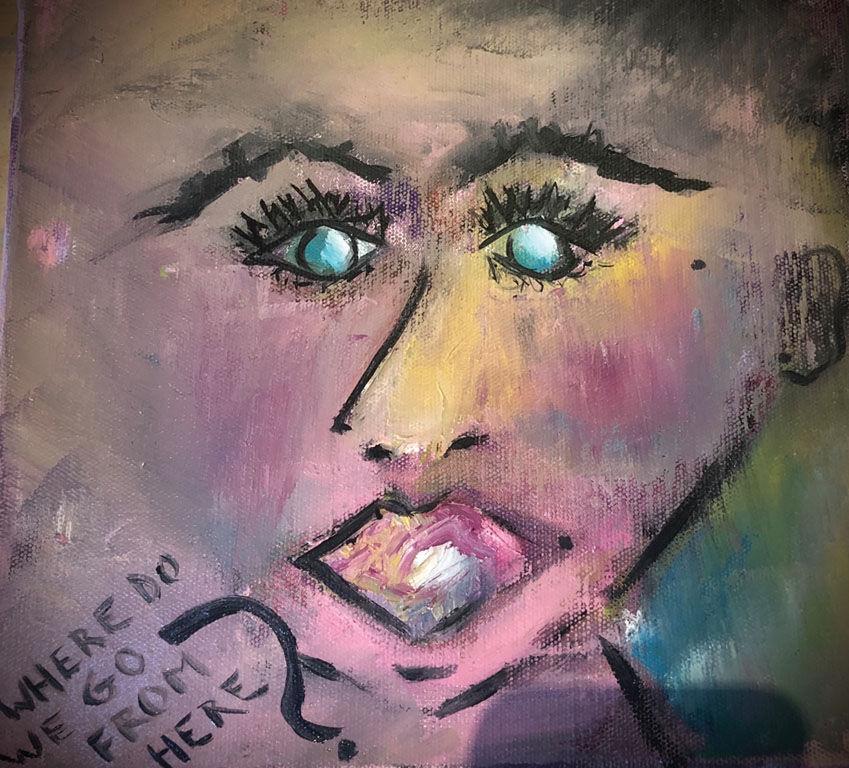 "In March of 2022, I fractured my shoulder in three places," she says. "I learned first-hand what I've been advocating for years, the power of art in healing. It was a time of great pain for me as my dominant arm was in a sling for six weeks. I couldn't dress, drive, sleep properly, do much for myself — in other words, I was fairly miserable."
"One day a couple of weeks post-accident, I decided to see if the power of art could offer me solace," she adds. "I gathered easy art supplies — a small-sized paint pad and watercolors. I put on my favorite music and tested myself. Would my body comply? I was amazed that when my right, dominant hand could no longer function, 'lefty' would come to my rescue, if I just asked."
Zamost says because she was so focused on the process, she found that her pain lessened, and her frustration and depression subsided, too.
"I shocked myself and thought, 'this is exactly what you teach,'" she says. "I had never been on this side of the situation. I forgot about my misery. Creativity quite honestly saved me."
Indeed Zamost's "Lefty" series, the left-handed work from her healing period, as well as other free-spirited, color-filled creations, are on view at the Arts Council of Princeton's new exhibit, "Inspired by Optimism."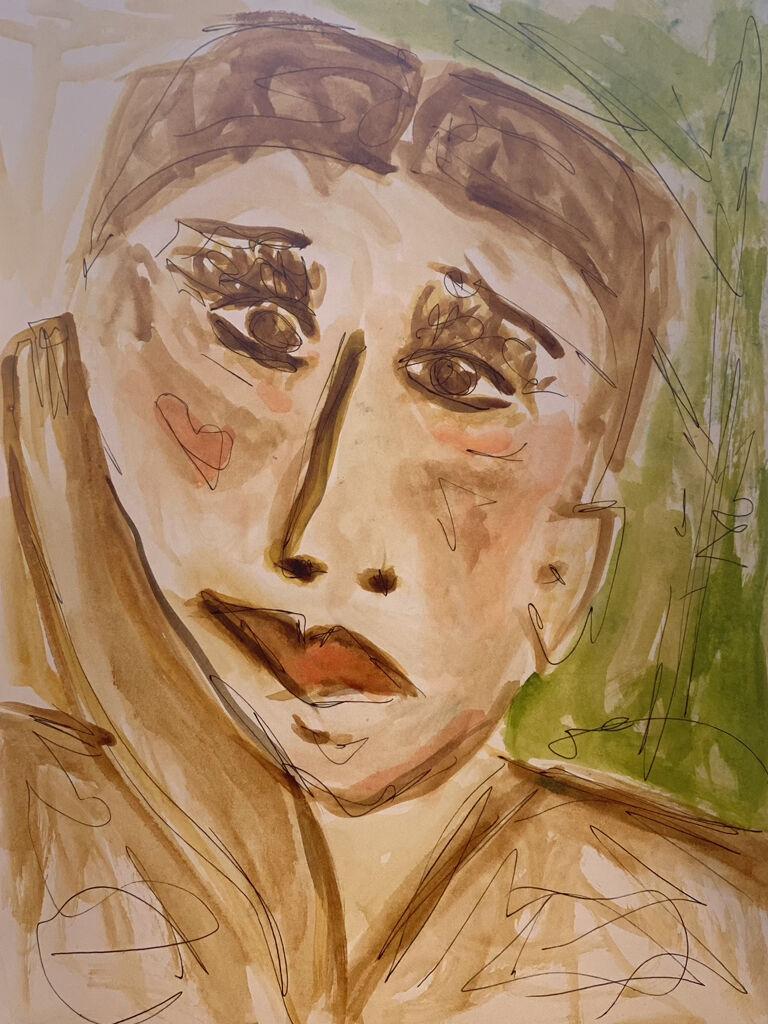 The two-person show also includes works by Trenton-based photographer C.a. Shofed, and will be up through Saturday, May 6.
"The call from the Arts Council for works for 'Optimism' came during the pandemic," she says, noting that simply surviving the COVID-19 years is a reason to cheer.
Zamost's road to running her own healing-through-art workshops began with her time volunteering at Capital Health.
"I started on the 'art cart,' (a mobile cart filled with art supplies for the patients to play with) and managed it for a time. I loved it so much," she says. "I saw people of all ages, with all kinds of illnesses. When you go into their rooms and see them, you try and assess what they might be able to do."
She would see that a person was bedridden and seemed immobile, and would assume they wouldn't want to sit up and paint or draw —probably wouldn't even want to pick up a brush.
Zamost was pleasantly surprised when the opportunity to create rejuvenated so many of the patients she interacted with. Hospitalized children especially came alive given the chance to make art.
The very seed for the idea of healing through creativity was planted when Zamost was studying fine art at Rutgers in the 1980s.
"I was thinking about art therapy, but it wasn't offered as a major back then, so I studied psychology and took communications as a minor," Zamost says.
After graduation, she continues, "I fell into public relations in the medical area, then fell into project work, then medical education programs, and that's how my career blossomed."
But after a few years of long commutes and raising four little ones, Zamost had strayed from art and was feeling burnout. Just in time, her husband (urologist Dr. Gary Karlin) gifted her with an easel and paint box.
"It was one nicest gifts I ever got," Zamost says. "I started with classes at Artworks (in Trenton) and was doing a lot of realism, but then shifted toward more expressive painting."
The real "aha" moment came when she saw a tiny ad for art study with Lambertville-based teacher Kate Appel, who almost immediately suggested that Zamost learn techniques of meditation.
"We started with tempera paints, like you use in kindergarten, and very large paper," Zamost says. "There were no critiques, which was very unlike what I experienced in college. Kate said, 'It doesn't matter whether I like it or not.'"
"That was my departure toward (embracing) flow, and I continued from there, taking all kinds of workshops, exploring everything — mosaics, cold wax, collage, adding whatever I wanted, allowing myself to be free," she says.
At some point, Zamost realized she had the skills to lead workshops in the curative powers of art. "When not in the studio, I lead individuals and groups on workshops so that they, too, can discover the restorative power of making art," Zamost says.
She recalls leading one particularly exceptional workshop at the Peddie School during finals.
"I did a 'flow' kind of thing, no theme, just some down time for the students during a stressful week," she says. "One student wouldn't — actually, couldn't — start without instruction. So I said, 'The instruction is no instruction; just start with a mark or a color or something.' She did it and said the experience was really freeing."
"Later on, I got a note from their teacher who said, 'they'll think about that workshop for a long time,'" Zamost says. "It gave them a break to just 'be,' to not just be concerned about hitting all those achievement marks."
Originally from Highland Park, Zamost was encouraged to be artistic by her parents, but only to a certain point. Her father was in the lumber business and her mother was a stay-at-home mom, and both were born during the Great Depression. Making a living as an artist did not seem practical to them.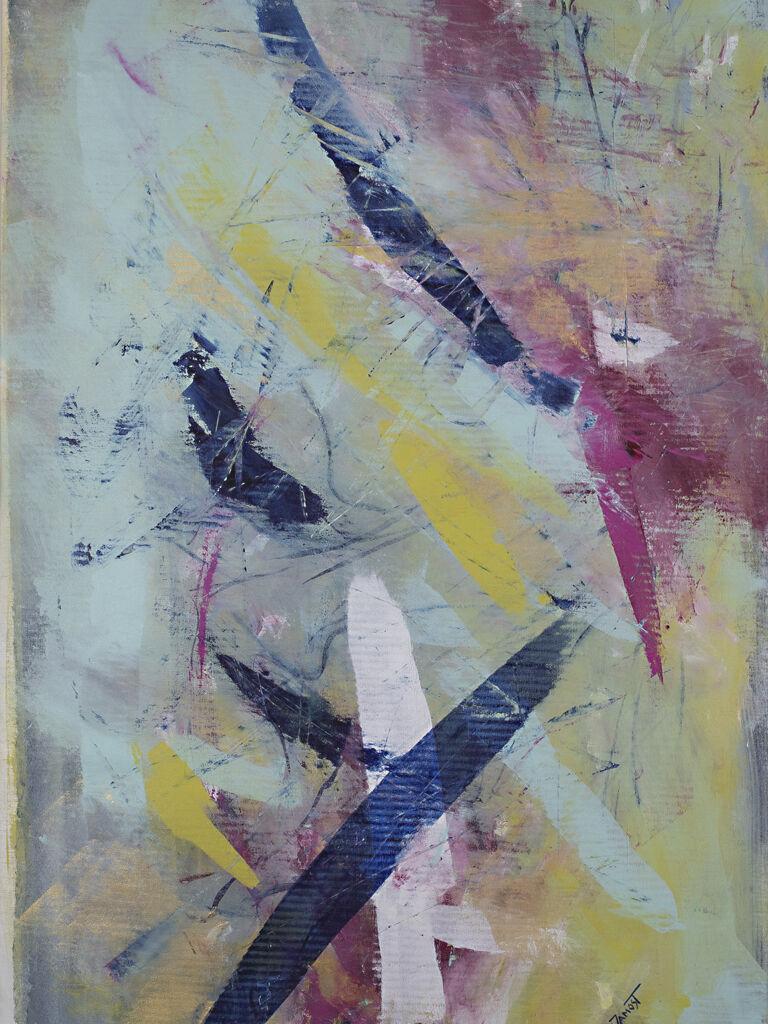 "My parents bought me art supplies, but they were both Depression babies and hesitated when I said I wanted to be a fine artist and 'paint the world on fire,'" she says.
"Although my mom was artistic in her own way, for example, she used to make hats, and also baked the most amazing cakes, and would decorate them so creatively," Zamost recalls.
While at Rutgers' Mason Gross School of the Arts, Zamost had the opportunity to take a semester abroad at the Sir John Cass School of Art and London Polytechnic in London, England.
After graduating from Rutgers, Zamost combined her talents for both art and writing into a career in public relations. She first worked for Burson-Marsteller (division of Young & Rubicam at the time) in New York City, followed by Projects in Knowledge, a medical communications/project company, first in New York, then Secaucus.
Zamost's works have been exhibited in five solo and more than 65 two-person and group exhibits based in the United States and Canada. Her works can currently be seen at the Copelouzos Family Art Museum in Athens, Greece, on the TV show "Househunters," the film "Hide," and in private, corporate, and hospital collections including both Capital Health hospitals (Pennington and Trenton) and Englewood Health.
She also founded LUX Gallery in Hopewell, with artists Mic Boekelmann, Kathleen Varga, Donna Blachford, and Margaret Miller.
Her children are now grown (ages 27 through 34), and Zamost has a granddaughter who seems to be a budding artist. "Kids have no reservation, they just go and make art, they don't judge, they just do," she says.
One of the most rewarding experiences for Zamost in making art that heals was creating "Hope Rises," the first in a series of vibrant works that is now permanently on view in the Infusion Room at Capital Health Hopewell.
"My 'Hope Rises' series of mixed-media artwork began during a challenging time in my life when my cousins, brother-in-law, and childhood friend were losing their battles with cancer, and they were all so young," Zamost says. "I started 'Hope Rises' to grace the wall of the Infusion Room at Capital Health Hospital. It was my way of completing the conversation with my cousin, (who asked), 'Why must I lay for hours with only a blank ceiling before me?'"
Currently, both Capital Health hospitals in Mercer County have artwork from this series in their permanent collections, and the Lefcourt Family Cancer Treatment and Wellness Center at Englewood Health has just received "Hope Rises V" for display.
"My conversations beckoned me to create a view of hope and beauty, to lift the spirits of those facing challenges and the professionals providing their care — as well as myself who was grieving," Zamost says. "Following the making of (the first 'Hope Rises,') I couldn't stop at one mixed-media piece. There was so much more to say, and thus 'Hope Rises' grew from one project to a series."
"(Through my paintings), may you feel my joy and sadness, excitement and frustration," she says. "Know that each of these emotions is touched by my belief that hope always exists in this imperfect world of ours."
---
Inspired by Optimism, Arts Council of Princeton, Paul Robeson Center for the Arts, 102 Witherspoon Street, Princeton. Through Saturday, May 6. 609-924-8777 or artscouncilofprinceton.org.
Zamost on the Web: janezamost.com.
Shofed on the Web: amphorartworks.com.