"I bring the culture of students into the curriculum through the arts — storytelling, dance, and music," says Liliana Attar as she prepares to return to the classroom via Young Audiences of New Jersey and Pennsylvania.
Based at 200 Forrestal Road, Plainsboro, Young Audiences is a nonprofit education program founded in 1973. The organization uses the arts as a means to create educational experiences that engage students beyond traditional training.
In Attar's case, it could be putting rhythm in arithmetic or using motion to motivate learning — all the while keeping close to the New Jersey Core Curriculum Content Standards and National Core Arts Standards.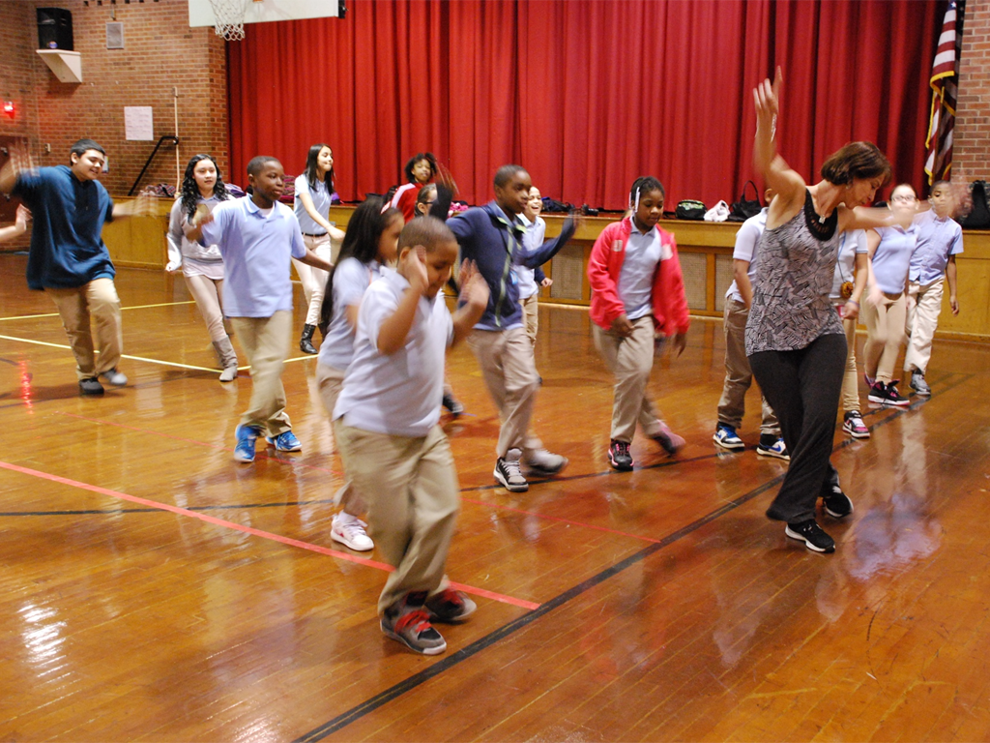 During a recent discussion in her Lawrenceville kitchen, the Argentina-born Attar provides some examples of work by using her ongoing work in the multi-ethnic and lingual Trenton.
"One of the teachers was working on fairy tales, the Cinderella story," she says, recalling an elementary school project. "We chose different Cinderellas from different parts of the world. The students needed to create a story from their country. They wrote, drew, and made costumes. They brought in music and dances. They brought food to display on the day their parents came to share their stories. It was totally connected to the core curriculum standards."
The same was true with a math lesson where she used Mayan numbers that were counted in dance steps.
As for her work in middle and high schools, she says, "I present poetry about emigration and leaving your place . . . the 'South'" — as in South America. "I do a lot of poetry and music and dance that they are missing."
She says her choice of using Latin dance and music provides her with an opportunity to address a variety of cultures in her classes.
To illustrate her point, she says that merengue is a music and dance style associated with the Dominican Republic. However, she says it is also connected to the music and dance brought there by African slaves.
"Salsa is an interesting story," she continues. "(The original sound) comes from Africa and Spain. Then in the 1950s, it came to New York, and musicians form different parts of the world there created salsa — made something new."
"Culture is the most important thing that (the students) have," she says, adding that using it as a path to education is important. "It is something they won't forget. It is something that belongs to them."
Attar's personal experience connects her to students who suddenly find themselves in a new culture.
"I came from Buenos Aires 33 years ago," she says before recounting her journey — to the arts and to the North.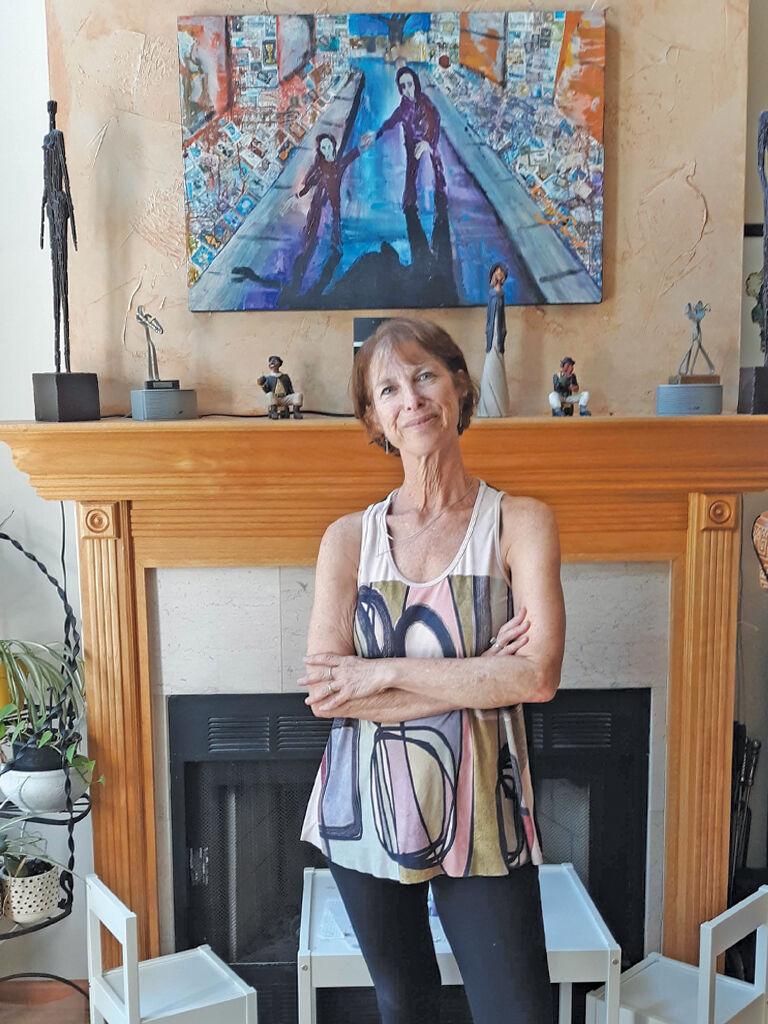 "My parents were working in a factory — nothing related to art; they had a business. They made and sold their own clothing."
Nevertheless, she — along with her theater director and psychologist brother — found a way into the arts.
The reason, she says, is that "Buenos Aires is a very cultural and intellectual city. You have hundreds of theaters and a lot of dance and music going on.
"You didn't ask if you would do (art), but how you would do it. We didn't have the resources, but we did it anyway. I was dancing since I was very small. My parents were every open minded."
Attar says she went to the National School of Dance and received two teaching degrees, one specializing in dance, and worked in regional schools.
Then there was the move to the United States. Her biologist husband, Ricardo Attar, was offered a job at Cold Spring Harbor Laboratory in Long Island.
"We came here without speaking English. That is why it is important to me to bring your culture," she says.
The move to central New Jersey came when Ricardo took a position at Bristol Myers Squibb (He now is a vice president at Janssen Pharmaceutical).
It was also when she returned to her cultural roots.
"I was already working in schools teaching Spanish, and I really needed to go back to dancing — merging tango and modern dance and telling stories about people."
She started a company, Connections Dance Theater, that eventually caught the attention of arts educators at the New Jersey State Council on the Arts and Young Audiences, and she began working with YA.
Looking back over the past 26 years, Attar says, the most important part of her work is to help the students and the teachers with new approaches not part of the standard teaching certificate programs.
"My residencies are not square," she says. "We create residencies for that school and specific population and grade" (with a basic workshop cost at $685 per day).
She adds that the initial meeting with the faculty is key to making sure "we are on the same page. It is one hundred percent hands-on. (The teachers) learn the dances and practice with the students. It is not me going in and giving the teachers free time; it is to give an experience."
She says that more teachers are applying for YA programs because of its positive results. "You can see the difference in the work of the students and how students are so receptive."
Attar says she loves her work for YA, but like many others, she found herself at a crossroads during the pandemic.
The mother of three and a new grandmother of a three-month-old grandson who contracted COVID, Attar says she needed to make a choice: "Should I work or be a grandmother?"
Meanwhile, she says the work continued — and YA made an effort to find work for or support their teaching artists rather than let them go.
Attar says, "I was doing a lot of work online with the students during the pandemic. It was hard, but we did it. I worked in the school before, and [the teachers] wanted to continue. And I went to the presentation outside with masks. You could see how important it is for the teachers to be working with us."
Eventually, she realized that she "needed to be a grandmother, but after six months, I needed to come back. I love what I'm doing. It is a privilege. And I love to work with students in Trenton. I feel that I found a home close to my home. I work with all the students. I am working a lot in the bilingual classrooms. It is great to bring my experience to the kids, and we have a great connection.
"I miss Argentina. I miss the people and small little things. I recreate it. This is an Argentinian house. I speak Spanish with my kids, and my grandson is bilingual.
"In the beginning, it was teaching language through dance. But for me it was important to put together my experience and what it means to be an immigrant and show students that you can make it that it is possible to speak English and do what you love."
For more on Liliana Attar's "Let's Dance Our Stories" workshops and residencies and other Young Audience programs, visit www.yanjep.org.