The pandemic may have turned everyone's world upside down, but music, like life, tends to find a way.
Three area youth organizations have faced extraordinary challenges and found solutions to keep young people involved and working toward reestablishing in-person lessons and performances. After all, music at its most basic is best enjoyed communally.
Each group works to sharpen the skills of its students. These include not only the foundations of musical practice, but also the development of more intangible qualities, like empathy, discipline, cooperation, responsibility, integrity, and empowerment. Music can be fun, certainly, but its pursuit also allows for the ability to transform. And changed lives can mold society.
Trenton Youth Orchestra (TYO), a string ensemble for high school students, was the vision of Lou Chen, established while Chen was still a sophomore at Princeton University. What began as a Saturday morning program, in which six students from Trenton Central High School were paired with university music students, gradually expanded into a group of 20 or more — enough to tackle a virtual performance of Dvorak's "New World Symphony," which they did over Zoom last February. For a year or more, lessons and rehearsals took place remotely. Hardly ideal, but necessary.
"Every Saturday, we did our best to recreate the magic of our in-person rehearsals," Chen says. "Recognizing the asynchronous nature of Zoom, we focused not only on ensemble performance, as we usually do, but also on individual creation. We learned to choreograph our own dance solos, write our own monologues, and compose our own music.
"This summer, we hosted our end-of-year virtual showcase, 'Music, Movement & Monologues,' featuring performances by all four of our SMArts groups." (SMArts = Saturday Morning Arts.)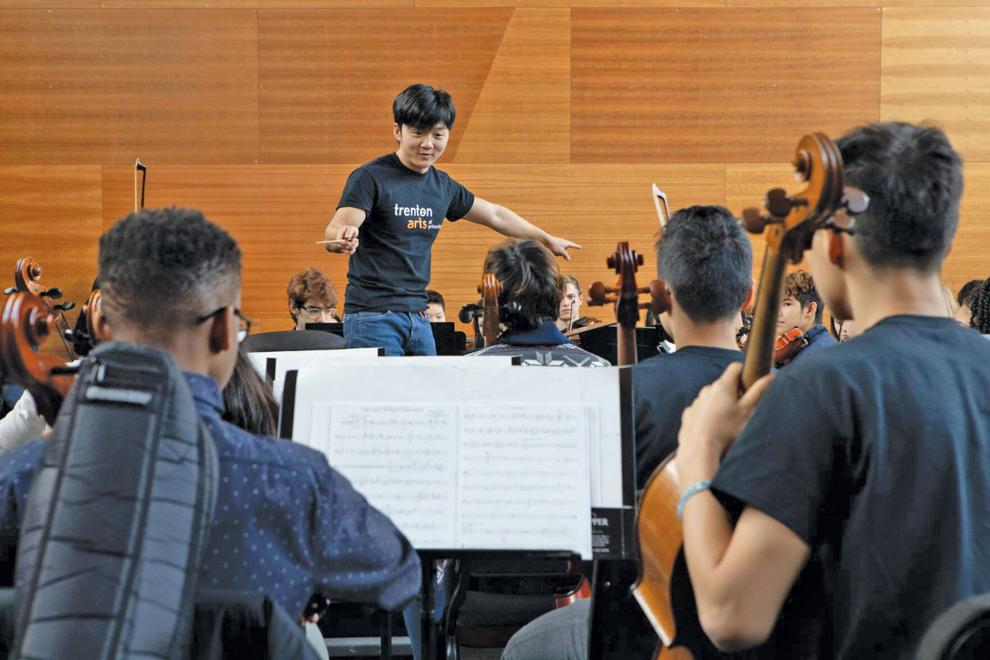 After graduation in 2019, Chen was hired by the university as program manager of Trenton Arts at Princeton (TAP). TYO is now part of an even more ambitious enterprise, a collaborative effort of the Princeton Music Department, Lewis Center for the Arts, and Pace Center for Civic Management. The Saturday morning arts program was expanded to encompass Trenton Youth Singers, Trenton Youth Dancers, and Trenton Youth Theater. All are mostly overseen by Princeton student volunteers.
TAP has also collaborated with Princeton University Concerts for its Neighborhood Music Project (NMP), for which notable musicians are invited to meet Trenton Public School students over Zoom. Among those who have participated are cellist and pianist Sheku and Isata Kanneh-Mason, clarinetist Anthony McGill (principal clarinetist of the New York Philharmonic, formerly of the Metropolitan Opera), and saxophonist Jess Gillam.
"Neighborhood Music Project also sponsored a creative writing contest for Trenton Central High School students, asking them to reflect on the meaning of the arts during the pandemic," Chen adds. "And in collaboration with TCHS Orchestra, we recently released a virtual performance of music from 'Hamilton,' featuring members of the Princeton University Department of Music playing alongside the orchestra."
TYO is currently accepting new Saturday Morning Arts members for the upcoming school year. To learn more, visit trentonarts.princeton.edu/saturday-morning-arts.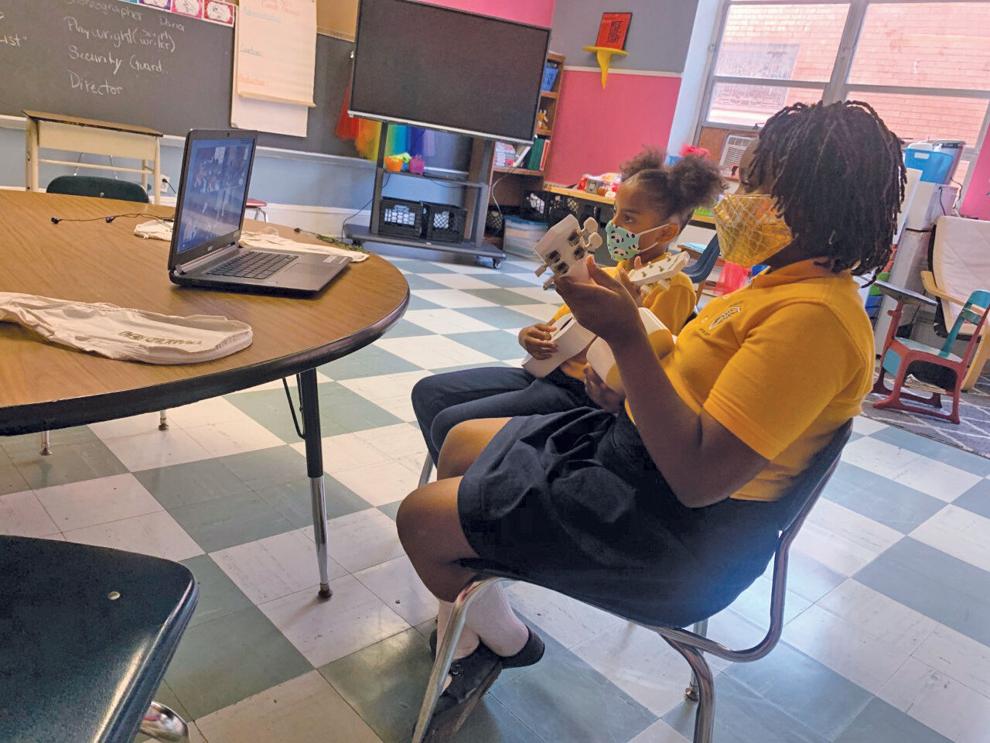 Another organization that was able to continue in a virtual capacity is Trenton Children's Chorus (TCC). Founded in 1989 by Marcia Wood and Sue Ellen Page, TCC began as part of Princeton Outreach Projects and was supported by the ministries of Nassau Presbyterian Church and Trinity Church of Princeton. TCC has since evolved into an independent entity, though it continues to be a part of the missions of both churches. TCC's aim has been to provide a structure for exceptional music education, collaborative events, and performance opportunities.
Over the past year, in addition to choir, students were offered a number of electives, including recorder, piano, drumming, and ukulele, with instruments provided, as well as conducting and musical theater.
"We supplied Kindle Fires to all of our participants and offered WiFi hotspots to anyone without access to the internet," says Alicia Brozovich, TCC's director of development, marketing, and communications.
She continues, saying the "faculty and teaching artists stayed committed to our students through the entire season, and we were thrilled to keep music alive with the help of our community supporters and foundations.
"We ended up serving nearly 60 students and partnered with Sprout University School of the Arts to support their students' education. We gave special emphasis to our Learning Academy, and a third of the TCC kids took advantage of the full benefits of the Academy."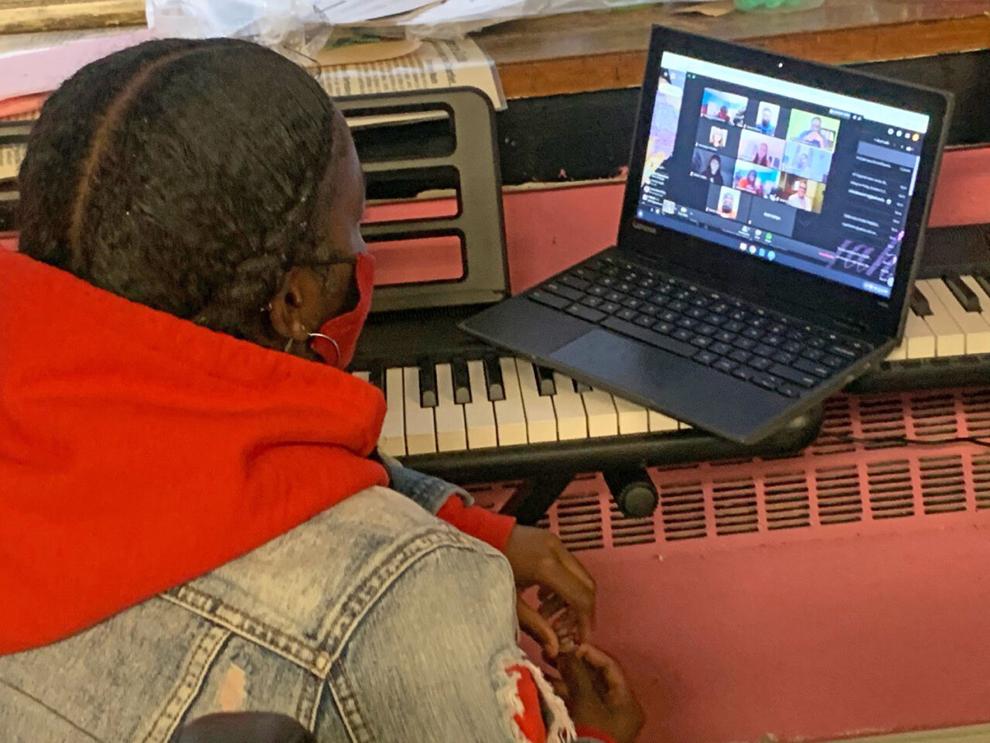 Last season TCC also initiated a poetry project. Damien Sneed was engaged as composer-in-residence to set the poems to music. The world premiere of the piece, on the theme "I Have Overcome," is scheduled to be sung by TCC choristers in February, 2022.
"We plan to go to Carnegie Hall in May, 2022, with the Continue Arts Foundation to sing 'Mass of the Children' with (English choral composer and conductor) John Rutter," Brozovich says. The chorus is also looking forward to its annual "One Voice Benefit" on October 7 at Morven Museum and Garden, which will take place "under a humongous tent, outside."
This summer, TCC has been able to offer its first in-house summer camp at Trenton's Cadwalader Park, thanks to the support of Princeton Friends of Opera and Princeton Area Community Foundation.
"The YMCA has partnered with us to provide meals and snacks for our kids for both the summer camp and throughout the year," Brozovich says. She adds that TCC will continue its partnerships with Sprout University School of the Arts, Boys and Girls Club of Mercer County, and Princeton Pro Musica. (TCC's executive director, Kate Mulligan, served as Princeton Pro Musica's executive director from 1999 to 2002.)
In addition, TCC is poised to begin its new satellite program at the International Charter School of Trenton, with a plan to share choral music with its students, and will enter into a partnership with Trenton Music Makers to offer its Learning Academy services to their young musicians.
To find out more, look online at www.trentonchildrenschorus.org.
Trenton Music Makers (TMM) was founded in 1998 as Trenton Community Music School. Inspired by El Sistema, the Venezuelan initiative that uses music education as a vehicle for social change, TMM provides instruments, instruction, and opportunity as a means for young people to discover their transformative power, in relation to music, their lives, and their roles within their communities.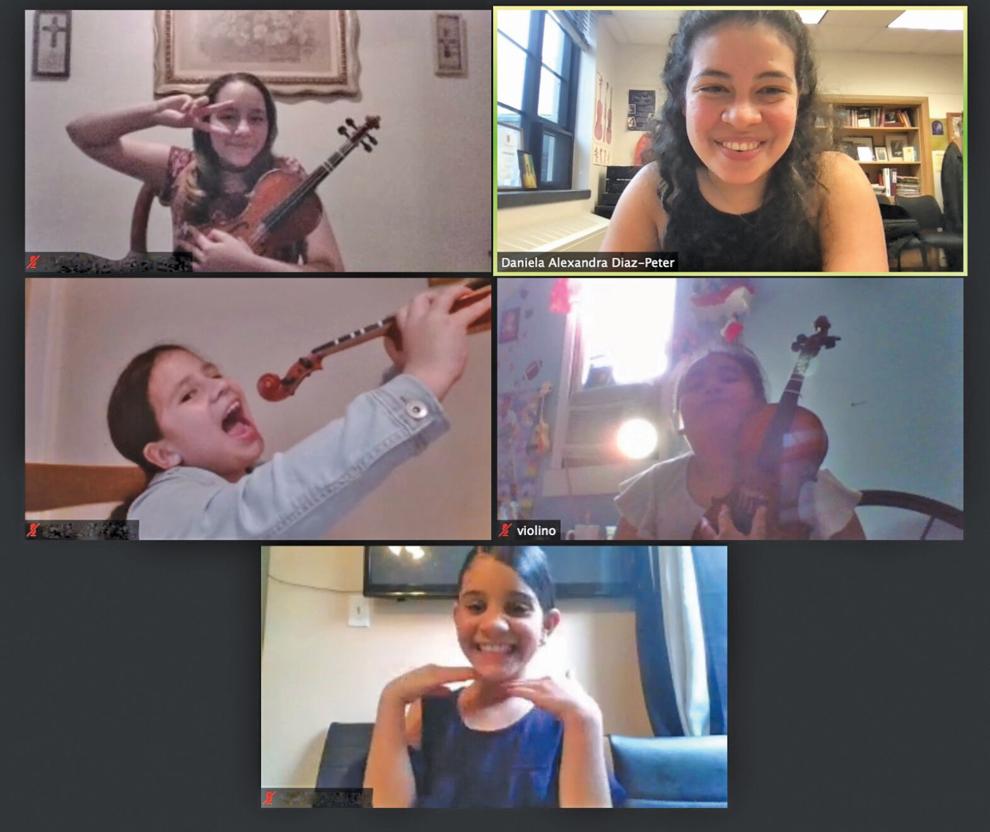 In a year of comparative isolation, there was still plenty of connection for TMM student musicians. "A couple of networks of creative youth development organizations like ours really came through for each other," says TMM's executive director Carol Burden. "There were great opportunities to work with kids in other parts of the country and connect and see what they can do together."
She cites as two highlights collective composition projects with sister organizations such as Tocando in El Paso, Texas, and Salty Cricket in Salt Lake City, Utah. A grant from Carnegie Hall's PlayUSA program helped make the collaborations possible.
"We've done a lot of collaborative work and have been sharing with each other what works best," Burden says. "And we've taken it a step further and actually gotten kids together over Zoom. If you're going to go remote, you might as well take advantage of new opportunities."
She notes that virtual lessons have been shorter this year, but more high-powered. "The time that we spend together in rehearsal and really learning to think as one ensemble . . . has been challenging in a remote format. However, what we've found is that as a result of having to use smaller groups, our kids have really thrived in terms of their skill acquisition. We have kids who started playing as complete beginners remotely. So actually they made a lot of progress in a year."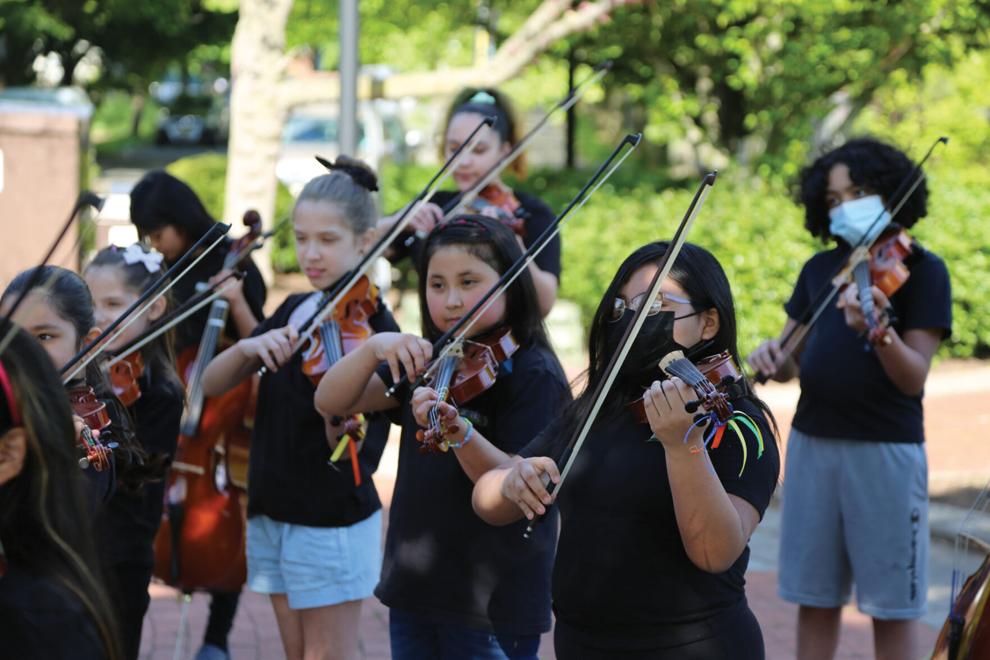 Now the orchestra program has reopened, and students are back to performing in person at their headquarters at Westminster Presbyterian Church in Trenton. "Just the joy of playing together and really making music live, that everybody can hear and everybody can participate in creating, is really palpable with the kids," Burden says.
To learn more about Trenton Music Makers, visit www.trentonmusicmakers.org.
As musical organizations and schools cautiously reenter the world of live interaction, few plans are firm. No one can predict what the future will hold, or what safety guidelines might be recommended by the CDC. But like so many pruned plants, musicians will continue to produce new blooms.
At the time of this writing, both Trenton Music Makers and Trenton Children's Choir are back to conducting their summer camps, and Trenton Arts at Princeton is gearing up for in-person return.
"Community is so essential to what we do," TMM's Burden says. "The sense of community that the kids in the orchestra build together is really beautiful. To see what they've been able to do, even in summer camp, gives us a lot to look forward to in the fall."
Like everyone else, TMM is hoping against any further disruptions. However, Burden says, if it comes to that, they will be ready, even if it means going back to remote.
"But … being together," she observes, mirroring the thoughts of music lovers everywhere, "there really is no replacement for in-person music making."