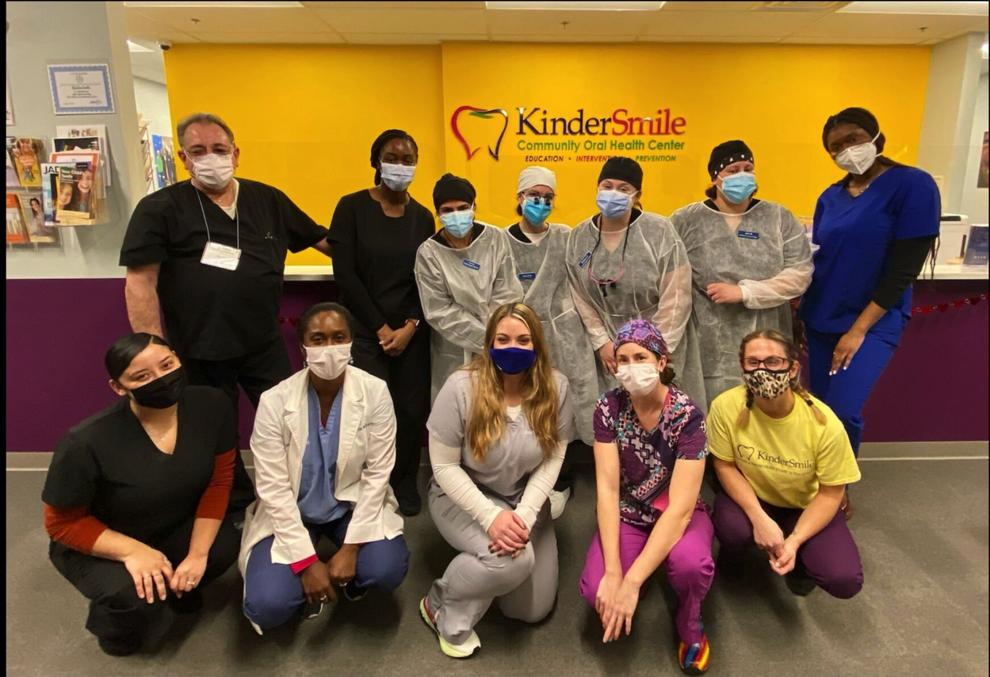 "We have treated over 3,000 children and families. You cannot imagine the need in Trenton," says Nicole McGrath-Barnes of the dental services provided by KinderSmile Foundation.
"We're not a typical dental practice or Medicaid or hospital. I have created an access to health care for everyone. Not just for a zip code," she adds during a recent talk for the Trenton Symposium.
McGrath-Barnes' statement reflects the nonprofit's mission to "provide underserved children with access to comprehensive dental care and educate children and their families about the importance of dental hygiene. We envision a future where every child has access to a dentist and preventable dental diseases are eradicated."
In Trenton's KinderSmile office the demographics are primarily black or brown and run the gamut from immigrants to state workers.
McGrath-Barnes says the organization uses several different programs.
The prime one is the group's Oral Health Program. According to KinderSmile materials, the OHP "increases access to dental care for underserved children ages 0 to 18, regardless of insurance status, by bringing dental care to schools or community centers at no cost to caretakers or the school system."
Others include Special Smiles, an expansion of the OHP that provides dental care and oral health education to children with developmental disabilities, the Pre and Postnatal Program dental services and health education for pregnant women and new mothers, and the Community Service Learning Program that mentors and guides high school and college students to participate in oral health professions.
Describing her journey from the daughter of a Brooklyn Jamaican immigrant mother to dental professional, McGrath-Barnes says she was inspired by how her mother, with limited schooling, had "taught herself the British education system" and become a legal secretary.
In response, McGrath-Barnes says she decided "to educate myself and have a career," adding that when she was 14 she saw an advertisement for a dental assistant and applied.
Although the "old Jewish doctor" didn't hire her, he offered to mentor her. The girl accepted and came to the office a few times a week and started to learn the business.
Later the graduate of the University of Maryland's School of Dentistry opened a private practice in Bloomfield.
After 14 years of practice, she says, "I loved the clinical aspect and relationship with my patients and felt something was missing, and after soul searching and I realized I wasn't involved with the community that I had been part of it. I went on a search and went to Head Start in Montclair and said, 'I'm Dr. McGrath and I want to be a program dentist.' And I said it was pro bono."
She says she started showing up on Wednesdays, "the day dentists were off," and talking to children about oral disease prevention — which she calls the easiest disease to prevent.
"I loved it. I felt a connection to the community. As things progressed, I noticed children had rapid decay when they smiled. Montclair is affluent, but there is a ward that is below poverty level."
The catalyst for creating a larger child-focused dental program happened when she received a call from the receptionist at her dental office about a patient waiting for her at the office. "It was a little girl. She said something about Dr. Nicole. I knew she was from Head Start."
McGrath-Barnes says the girl's aunt brought to the office because the girl "had a swelling on the side her mouth the size of a golf ball. It was a nasty, ugly infection. She had it three months and it was in a primary molar. No other dentist would take her because it was Medicaid. She needed to be on antibiotics ASAP and the tooth needed to be extracted.
"I went home and said something was wrong. I was led by passion and need, and here I am years later."
The KinderSmile Foundation was established in 2007. McGrath-Barnes says she started first as a mobile operation where she traveled to schools and shelters and used disposable materials. She also used her office and began a partnership with the University of Medicine and Dentistry of New Jersey in Newark. She also asked colleagues to participate but was disappointed when they said they "didn't want 'that' population in my office."
Then she realized a problem. Even if she found an office, the parents refused to go. "I found out what they believed was that KinderSmile was their provider and didn't want to go anywhere else."
She says she consulted with the foundation's board and "we decided to open a brick and mortar spot. In 2015 we opened our first dental home. We call it home so people feel comfortable.
She says after KinderSmile developed a partnership with the Boys and Girls Club in Newark, she was invited to participate in a health care program led by Tammy Murphy, the spouse of Governor Phil Murphy.
Also attending the session was the director of Capital Health Institute for Urban Care, Dr. Eric Schwartz. He connected McGrath-Barnes with Deborah Sands Gartenberg of the Princeton-based George H. and Estelle M. Sands Foundation.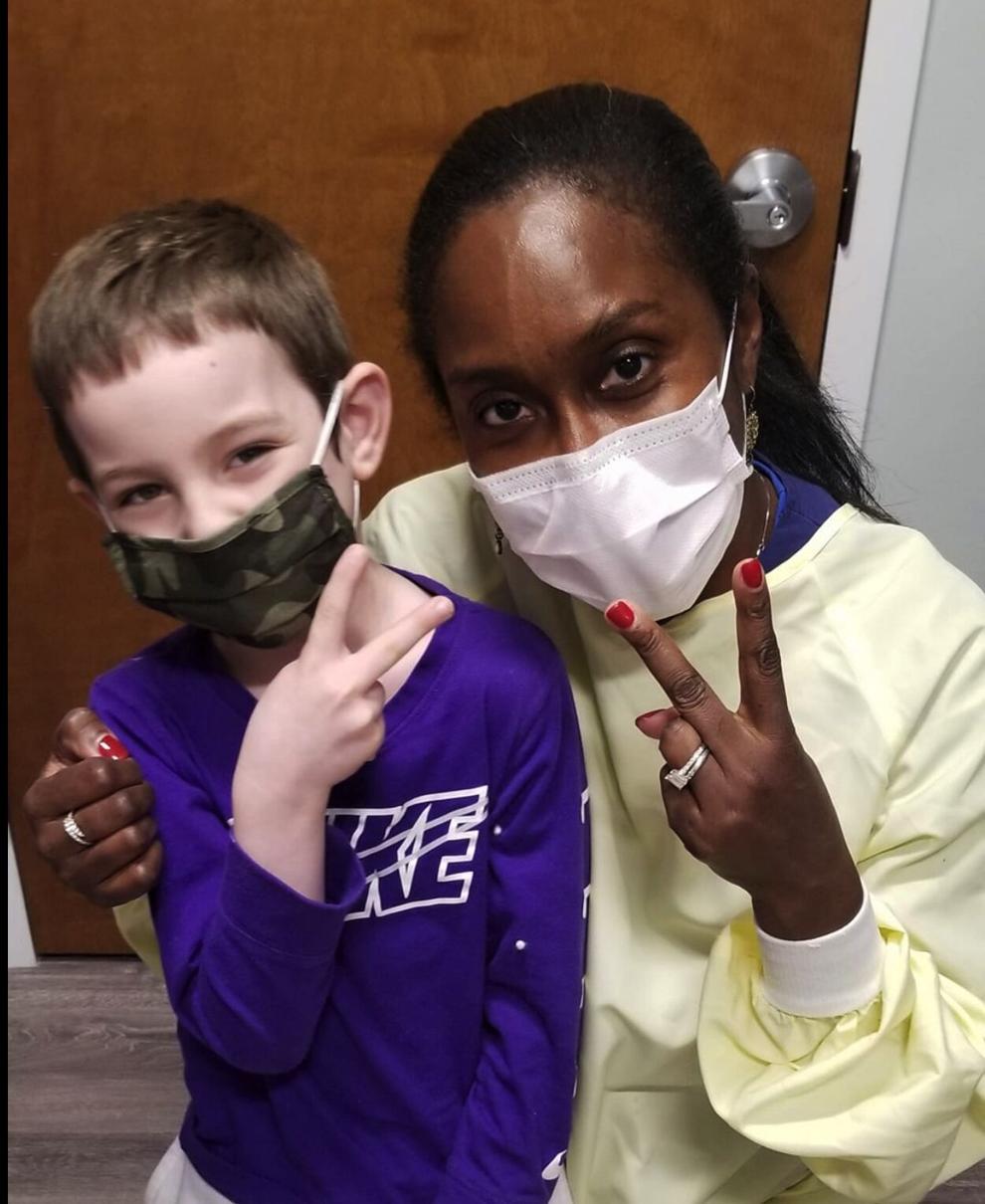 Through her involvement with other area organizations, Gartenberg was aware of the need for Trenton children to have access to affordable oral health care. After she visited the KinderSmile "home" in Newark, she asked McGrath-Barnes to expand their services to Trenton. The Sands Foundation supported the effort with $1.4 million of funding. Other funding comes from Medicaid, other grants, and individual donors.
"I didn't know much about Trenton," McGrath-Barnes says. "I took a year and a half to learn about it. And in the thick of the pandemic, we opened our doors in Trenton and expanded our service to treating children and adults."
The organization developed a relationship with a Princeton-based oral surgeon who performs oral extractions and forged a partnership with Mercer County Community College to build a dental curriculum and hire dental assistants.
She also says she is focusing on something else to help Trenton children by recognizing that "a lot of the women in Trenton are single moms. We believe in focusing on the matriarchs" and "empower the matriarchs in our community."
During a quick visit the Trenton offices that opened in 2020 in a Mercer County Community College building, McGrath-Barnes moves through the suites of rooms including offices and open examination rooms.
Though it was an off day with one person in the waiting room, a KinderSmile report notes, "Our Trenton office is already bridging the gap in access to oral healthcare for underserved youth and adults in Trenton. Medicaid/NJ FamilyCare insures 63 percent of Trenton's children, yet prior to KSF's expansion into Trenton, there was only one dental practice that accepted that form of insurance, with limited access to uninsured patients.
"As of November 2021, the percentage of uninsured we serve is approximately 60 percent, nearly double our pre-opening, heavily data-driven projections. Our very successful and one-of-a-kind Perinatal Health and Wellness program provides education, prevention, and treatment solely to uninsured expectant moms and their newborns."
"Most of our patients with insurance are NJ FamilyCare state Medicaid insurance," McGrath-Barnes says in an email exchange regarding payments, especially those without insurance. "If an uninsured patient under 12 years old presents to our dental home, the initial exam, cleaning, x-rays and treatment plan is 'free,' she continues. "For patients 12 and older, adults, is $40. Uninsured emergency patients pay $40 as well.
"For continued treatment for the uninsured population, we have extremely reduced fees. The purpose of this is to make access to oral health affordable for all. If an uninsured family or patient cannot afford treatment at all, we apply for grants to help them. Or we assist and encourage them to apply for NJ FamilyCare. No one leaves our dental home without treatment."
In a response to the establishment of KinderSmile offices in areas known to be lacking in affordable healthcare, NJ Biz newspaper named McGrath-Barnes a Heathcare Hero in October 2020 and the Princeton Mercer Chamber of Commerce's named her a Woman of Achievement in June 2021.
KinderSmile Foundation, 191 North Broad Street, Trenton. For more information on how to use or support KinderSmile resources: 973-744-7003 or www.kindersmile.org.