When comic book writer Fabian Nicieza first moved to West Windsor in the 1990s, he never anticipated that the town would eventually become the setting for his first-ever novel almost three decades later.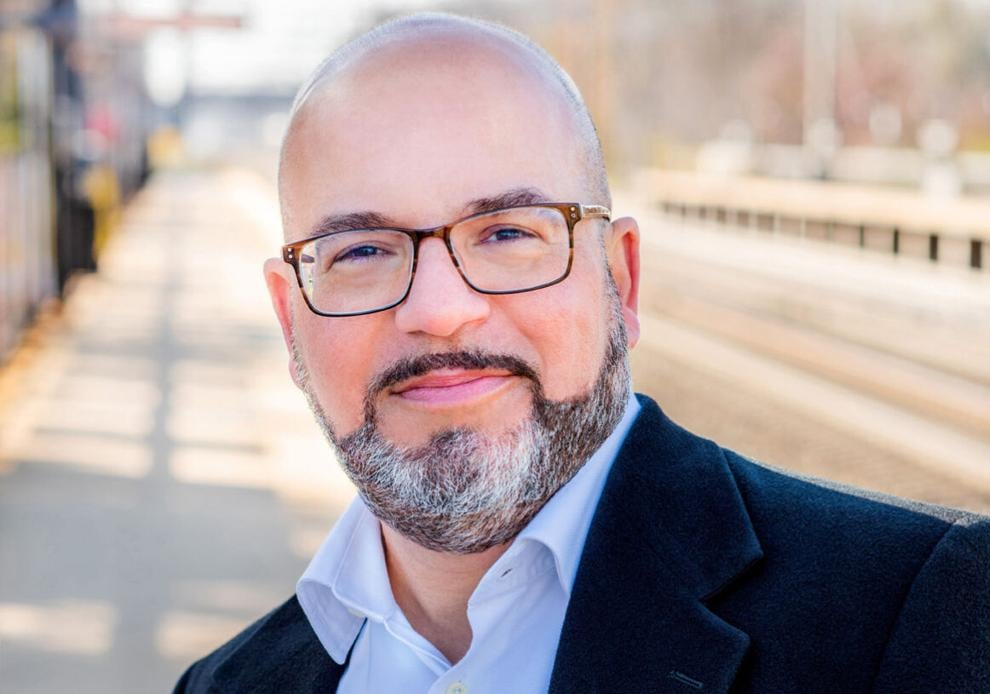 Nicieza, 59, is probably most famous for being the co-creator of the character Deadpool, but he has also written almost every major character in the Marvel and DC universes.
It was a contentious issue in town, which occurred shortly after moving to West Windsor, that helped spark the idea for what would become "Suburban Dicks."
The book, released in June by G.P. Putnam's Sons, tells the story of would-be FBI profiler Andrea Stern and disgraced journalist Kenny Lee. The two join to investigate a murder that occurs at the Valero gas station on Route 571 and wind up stumbling across a decades-old conspiracy.
"Suburban Dicks" debuted to rave reviews, and Nicieza has already been contracted to write a sequel. The book has also been optioned for a television show.
Although the novel is set in the West Windsor-Plainsboro community, the author, in a recent interview, went to great pains to make sure people know that the story is totally fictional:
"The whole thing came together as a result of things that were actually happening in my life, which was issues with the gun club (Citizens Rifle and Revolver Club) and our neighborhood being, in essence, threatened by the occasional bullet coming over on a routine basis," he said.
"We tried to petition the township to limit outdoor shooting, not indoor shooting, just outdoor shooting, and we lost by a 5-4 vote. That was like 1994-'95.
"If I was a gangster in 'Goodfellas,' my remedy would be to hire someone to torch the gun club. But I'm not. I'm a writer. So my remedy was coming up with sweet revenge in my brain. What if a gun club did something in the past and it comes to light now and causes them all kinds of problems?
"It was the spark of the idea. What if a suburban murder led to the discovery of something in the past that could affect a lot of people?
"It just evolved in a really, really different way — to the point where my fictional gun club is barely a presence in the book itself, but that's the root of the original book idea.
"It certainly gave me a very jaded view of town politics and the rationale that those people were making the decisions they were making were purely self-preservational and completely political.
"What the story is and what the story is about are two slightly different things, I hope. The story is about two people who should be far more than they are getting an opportunity to be.
"Andrea Stern, who is 34 years old, should have been an FBI profiler. She is currently pregnant with her fifth child. The first child is the reason she was not an FBI profiler.
"Kenny Lee is a Pulitzer Prize-winning journalist who happened to have won that Pulitzer Prize when he was just getting out of college.
"He is working for a weekly suburban newspaper and thinks that that's not what he should be. He's wrong in all the ways you could be wrong, because he doesn't do what he should be doing to be who he should be.
"They had been high school friends, because she used to date his brother, and he was always head over heels for her in a childish sort of way.
"The two of them come together to solve the murder of a gas station attendant in West Windsor, and the murder of the gas station attendant ends up being caused as the result of a secret that's being hidden about a 50-year-old crime.
"That crime also implicates members of the police department and members of the township administration who have been hiding a generational secret. The people who are actually doing the hiding had nothing to do with the original crime. They inherited the secret, so they're continuing to hide it.
"As a result of their journey towards uncovering the old crime while trying to solve the present-day murder, we explore aspects of suburbia that we all tend to acknowledge exist, but do so in a very, very timid and quiet manner — not the least of which is white fear of change and cultural demographic changes that are occurring in many suburban areas — certainly here in the tri-state area, but elsewhere in the country as well.
"So what the book is about is white fear of change. What the story is about are two people trying to reclaim their lives and thinking that solving these murders will do that, which isn't really the case. But it's the brass ring they're trying to reach and go for.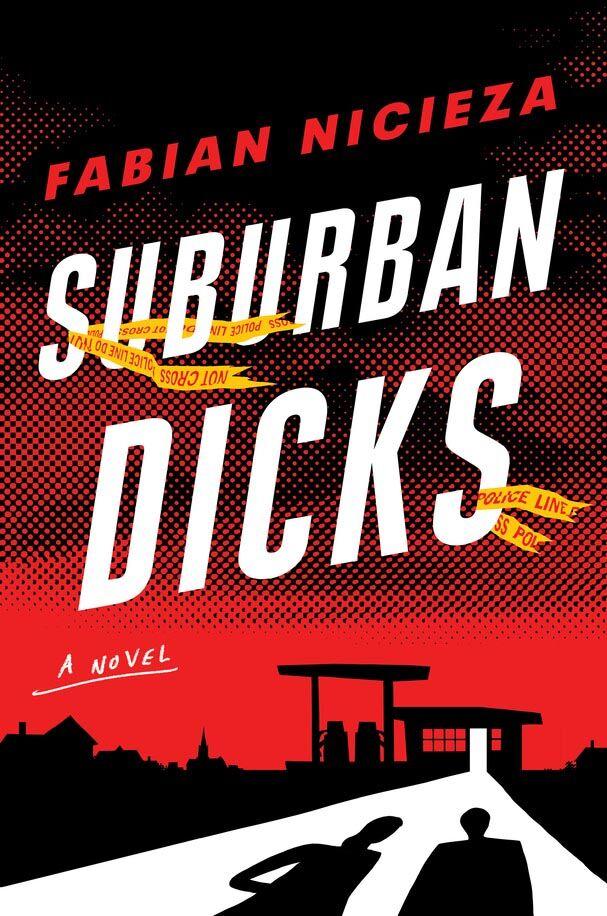 "The main impetus for (using West Windsor and Plainsboro was) because it was the community that I lived in, I understood it at least on a tactile level. I knew where places were, and I knew where things were happening.
"That allowed me to structure a story where I could manipulate the movement of characters. I knew where the soccer fields are, because I coached on the soccer fields. I know where to get a bagel, because I go to get a bagel at the Bagel Hole. I know what the train whistle is like, because I know what that train whistle is like. And I understand what the sludge and grind of the commute into the city is like, because I've done it.
"So at the original time that I set this, it was because it's what I knew combined with the fact that it had a natural impetus for my frustration, which was the gun club story.
"What happens and in some ways, the best thing about the amount of time it took me to write the book is that in that time, 20 years, I watched that change continue to happen here, and I lived through that change, both in West Windsor and in Plainsboro.
"I drove the soccer van that had seven kids in it — you have not smelled horror until you've been in a soccer van after a game when they all took their cleats off at the same time — and that soccer van had my daughter, Pakistani, Indian, African American, and Hispanic kids.
"There were seven kids, all from different cultural backgrounds in one van going to and from a soccer game, you know, and that was out of a 15-player roster.
"I distinctly remember, I would be a fly on the wall. I would just listen to all of them yapping, and I would just try to pick stuff up from them as they were talking — and I don't mean cool teen lingo, because you just sound pathetic when you try to use it in your writing.
"I mean, their attitudes, their thoughts, what they were hearing, what they were seeing. Discussing a teacher at school who picked on the Indian kids, and I'm just listening like, 'Oh, that's interesting.'
"None of it in the book came out of any one situation, one instance, or one person. I just kind of absorbed all of it, combined with my own immigrant experience."
Following is an excerpt from "Suburban Dicks":
It was 7:45 by the time Kenneth Lee arrived at the crime scene. Fifteen minutes earlier, he'd been startled awake by a call from his editor, Janelle Simpson. He'd been scheduled to cover a Girl Scout troop planting trees at an assisted living facility In Plainsboro at 10 and he'd planned to sleep until at least 9:45. It said quite a bit about Kenny's abject indifference to his job as a reporter for the Princeton Post weekly that West Windsor's first murder in decades failed to excite him.
He parked in the McCaffrey's shopping center lot and walked across Southfield Road to the Valero gas station. The cordon at the intersection of Southfield and Route 571 now included three patrol cars, a detective's unmarked vehicle, a suit-and-tie guy Kenny assumed was the prosecutor, and a Mercer County Medical Examiner's van. Two patrol officers guarded the cordon, keeping a few scattered bystanders and the press at bay.
Patrol Officer Wu was handling traffic on Southfield; the new kid —Patel? — was performing a similar function at the 571 egress. Detectives Garmin and Rossi hovered as the coroner placed the victim into a body bag. Each held a large coffee cup. Garmin noshed on his bagel. The deputy chief of police, Lt. Margaret Wilson, supervised the activity.
Chief Bennett Dobeck stood away from the others, his back ramrod straight. His hard, cold eyes surveyed everything. Kenny Lee had little respect for people in positions of authority, but Dobeck was a terrifying son of a bitch.
The chief's son, fourth-generation military-turned-cop, Patrol Officer Benjamin Dobeck, manned the cordon tape in front of Kenny, keeping Victor Gonzalez, a reporter from the Trenton Times, at bay. Benjamin was Kenny's childhood frenemy, and Kenny watched now as the Aryan wet dream of an officer causally but purposefully shifted to his left and right to prevent Gonzalez from taking any clean pictures with his cell phone.
"C'mon, Officer, let me get something," pleaded Gonzalez. "My photographer is stuck in traffic on I-95."
Though he continued moving, Benjamin was unmoved. Benny had been a dick in high school and he was still a dick today.
Kenny turned on the Voice Memos app on his phone as he sidled to the cordon tape. He stepped in front of the annoyed Gonzalez and whispered into Benjamin's ear, "Tell me something no one else knows, Benjy."
"That you were secretly born in Slantsylvania? Benjamin whispered without turning his head.
"An Asian joke,' said Kenny. "I never heard one until today."
"What do you have for me?" replied Benjamin.
"A six-pack from that craft brewery in New Hope that's getting super raves."
"Getting warmer."
"My brother's phone number."
"Bite me."
"I said his phone number, not mine."
"Shut up."
"Eventually, you're going to have to come out," said Kenny. "I'm sure your dad and especially your grandfather will be okay with it."
"Bite me with your brother's mouth," said Benjamin.
Kenny didn't care one way or the other if he really was closeted, but the joke went back to their high school days. In retaliation for Benjamin's constant bullying, Kenny had made a mock version of the Pirate's Eye school newspaper with a 120-point headline, Jock Likes Cock, and a photo of Benjy taken at a wrestling competition with his face buried in an opponent's crotch. Kenny had five hundred copies made and individually replaced the front page of each real edition with his own.
The stunt led to a week of detention and ass-kicking, but it had won him serious cred across a spectrum of students who hated Dobeck's guts. It also earned some amount of begrudging respect from Benjamin himself.
Benjamin looked around to make sure his fellow officers weren't paying attention. Out of the side of his mouth, he said, "We've had our eyes on the vic for a while now."
"How come?"
"Drugs," said Benjamin.
"Using or selling?"
"Both."
"Oh, Benny, that's great," said Kenny.
"Off the record," hissed Dobeck.
Gonzalez craned his neck. "What did he tell you?"
"He thanked me for letting him cheat off me on our algebra final in eighth grade," said Kenny. "You have to start developing your sources early, Victor."
Since they'd get no further information until the department made a statement later that day or tomorrow, Kenny left. Reaching his battered gray 2021 Prius, he made a call.
"What do you have?" his editor asked in her usual exasperated tone. Janelle Simpson liked to pretend that being the editor of a weekly local paper was a lot of work. She didn't have a clue what being a reporter at a real paper was like. Kenny felt the dark cloud roll through him, a reminder that he'd never know what that was like again, either. Then again, a small part of him still had hope. It was that part that whispered in his ear now: You're only one story away from a comeback.
A comeback, he thought, ay 29 years old. Pathetic.
"They were bagging the victim when I got there," he said.
"Robbery?"
"No details yet," replied Kenny, his usual impatience elevated by that nagging whisper in his ear. "Janelle, I was hoping you could help me get the jump on a tip."
"I got a million things to do," she said.
He rolled his eyes. "I know, but remember that story we ran last year? My second assignment? On the Indian family that owns the gas stations?"
"Yeah."
"I need to know if this Valero station is one of theirs," he said. "If it is, then this story might be bigger than just being the first murder in West Windsor in decades."
"Why don't you just come in and run the search?" She asked, which meant: I don't want to do any work.
"Because I have to go see a bunch of Girl Scouts," Kenny replied.
"Suburban Dicks" by Fabian Nicieza, 400 pages, $27, G.P Putnam's Sons.