"It has been two years of full-time work," says Princeton artist Rhinold Ponder about the exhibition "Retrieving the Life and Art of James Wilson Edwards and a Circle of Black Artists," opening at the Arts Council of Princeton on Friday, October 14.
Ponder, who co-curated the show with noted area artist and professor Judith Brodsky, is talking about the project that conjures the past and an overlooked chapter of regional art history.
"Most people don't know Edwards," says Ponder. "He was prolific and his talents were diverse."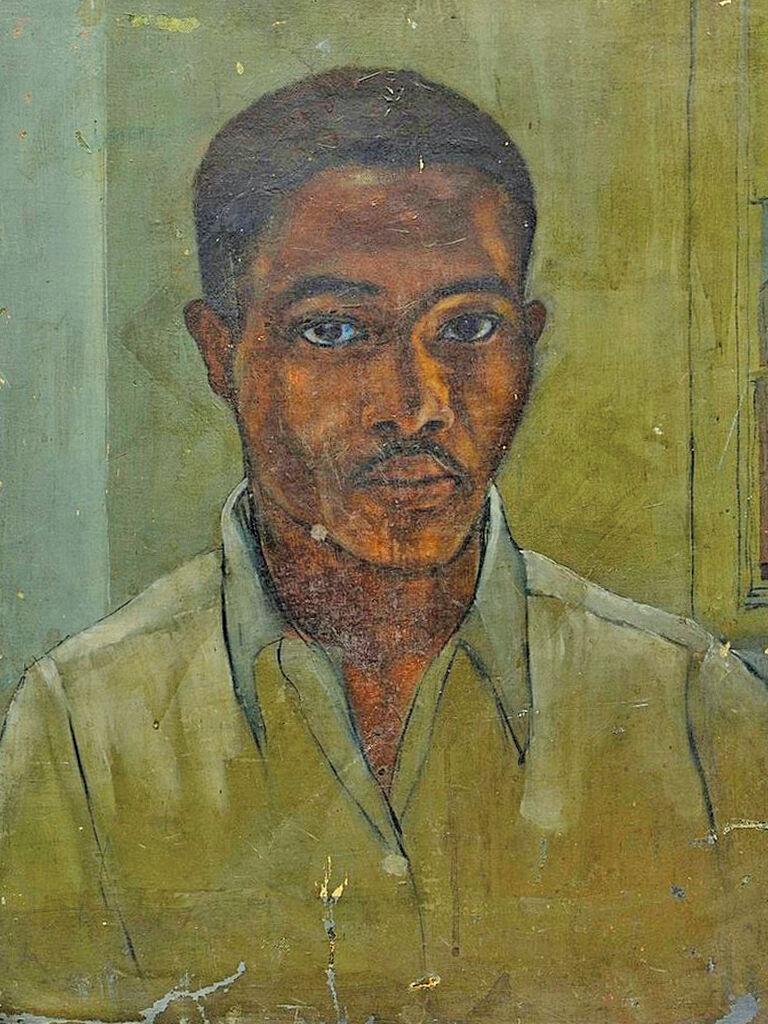 He was born in 1925 in Washington, D.C., and died in Princeton in 1991. In between, he studied at the Art Students League in New York and the Academie Julian in Paris. Then after reading a magazine article on a Princeton interracial housing development, Edwards and his wife moved to the town in 1959 to raise a family.
While employed as the creative director for the Matlin Company in Yardley, Pennsylvania, Edwards also established himself as an artist.
According to ACP materials, "Although primarily a figurative painter, he experimented with various forms of abstraction and explored sculpture and printmaking. Starting with his early work, Edwards investigated the female face and figure from a Black perspective. He was an avid reader in art history and world culture. His many nude studies and his portraits of imaginary women show various influences ranging from Northern Renaissance painters like Jan van Eyck to African sculpture."
He was also known for his involvement with the Princeton-based Studio on the Canal and helped forge a circle of artists that included Rex Goreleigh and Hughie Lee-Smith.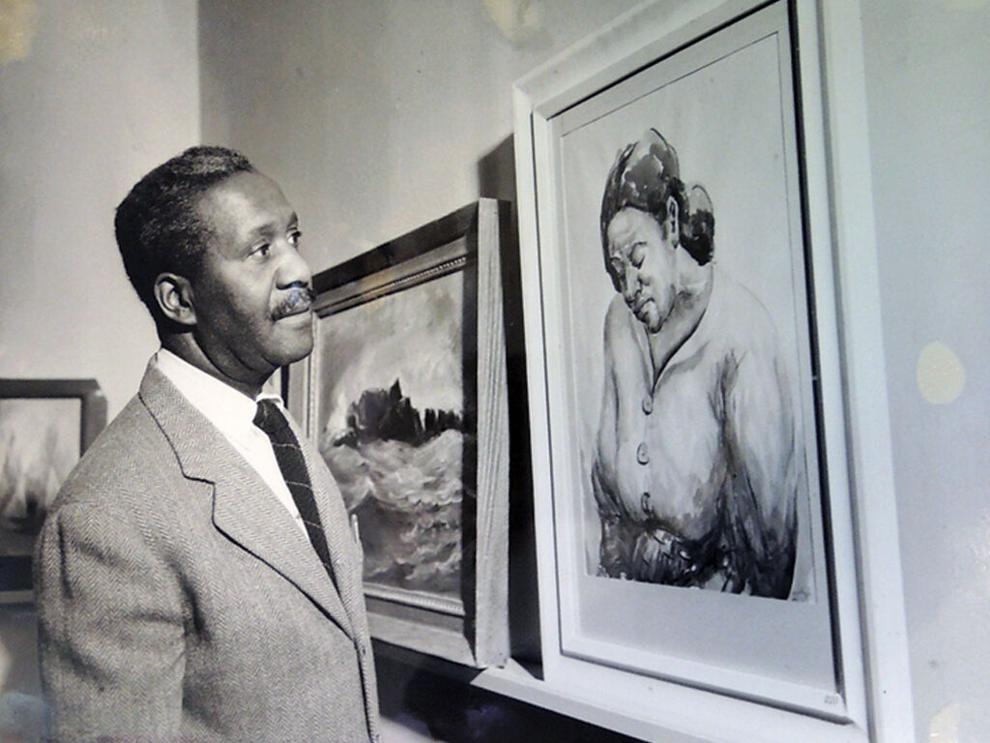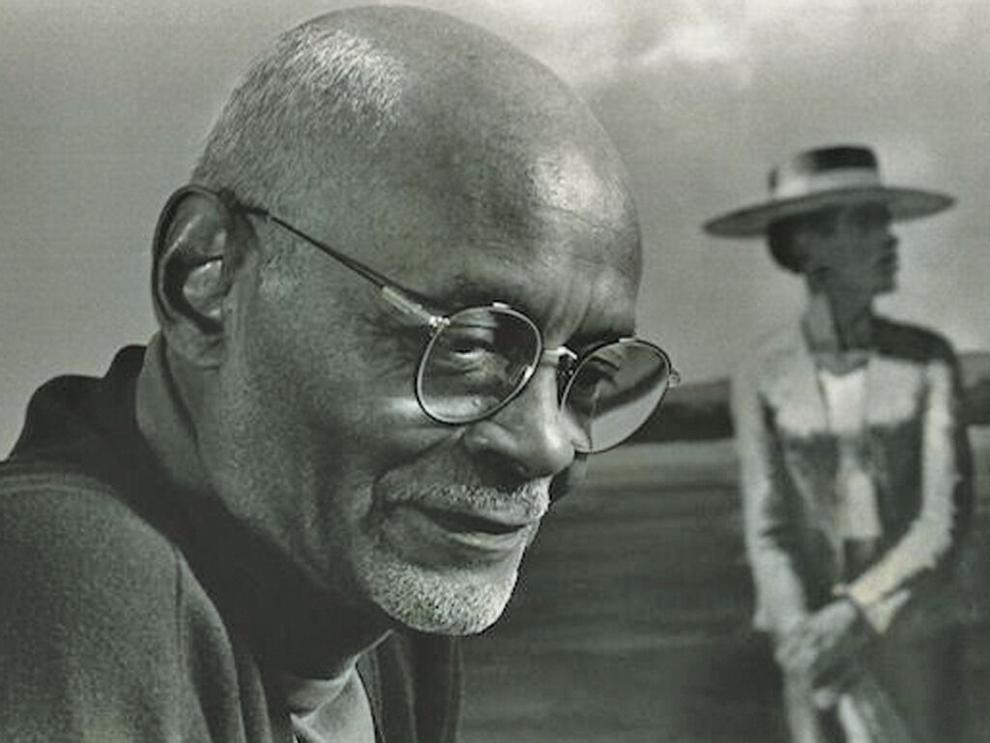 Goreleigh (1902-1986) was the Peullyn, Pennsylvania-born artist who trained in New York City, worked for the WPA, and became a director of the South Side Community Art Center in Chicago, Illinois.
In 1947 he was invited to be the director of Princeton Group Arts. The organization was created by a mixture of Princeton University professors and members of the region's Jewish and Quaker communities as a racially and religiously integrated arts organization.
When PGA closed in 1955 for financial reasons, Goreleigh established Studio on Canal, a center for art teaching and social integration.
Goreleigh was a figurative painter whose work often focuses on Black laborers and can be seen at the Historical Society of Princeton on Quaker Road.
Lee-Smith (1915-1999) was born in Florida but mainly raised in Cleveland, Ohio, where he studied at the Cleveland School of Art and participated in the WPA. After serving in the Navy, teaching at various colleges, and becoming recognized as an award-winning artist, Lee-Smith moved to New York City in 1958 and taught at the Arts Student League for 15 years. A move to Cranbury brought him in close contact with Goreleigh and his studio. Lee-Smith later served as the catalyst for the creation of the Princeton Art Association, now Artworks Trenton.
The main body of Lee-Smith's figurative paintings depict individuals in desolate, dream-like landscapes. In addition to being part of major collections, including the Metropolitan Museum of Art, such works can be readily found at the New Jersey State Museum. One is part of the State of New Jersey's Public Art Collection on view at the Mary Roebling Building at 20 West State Street in Trenton.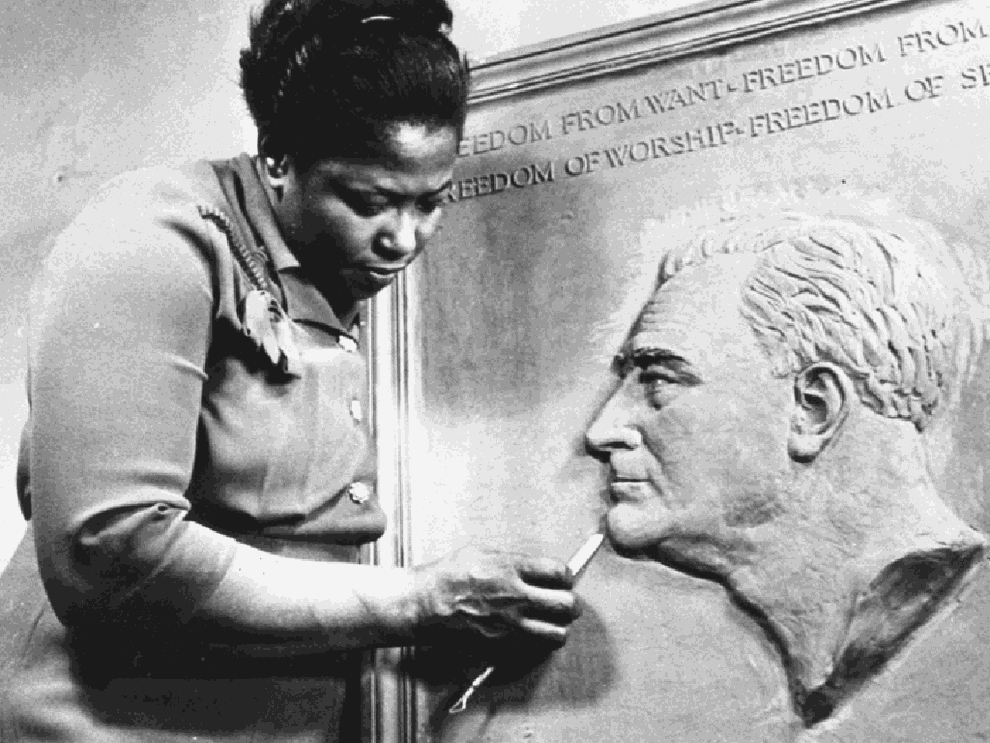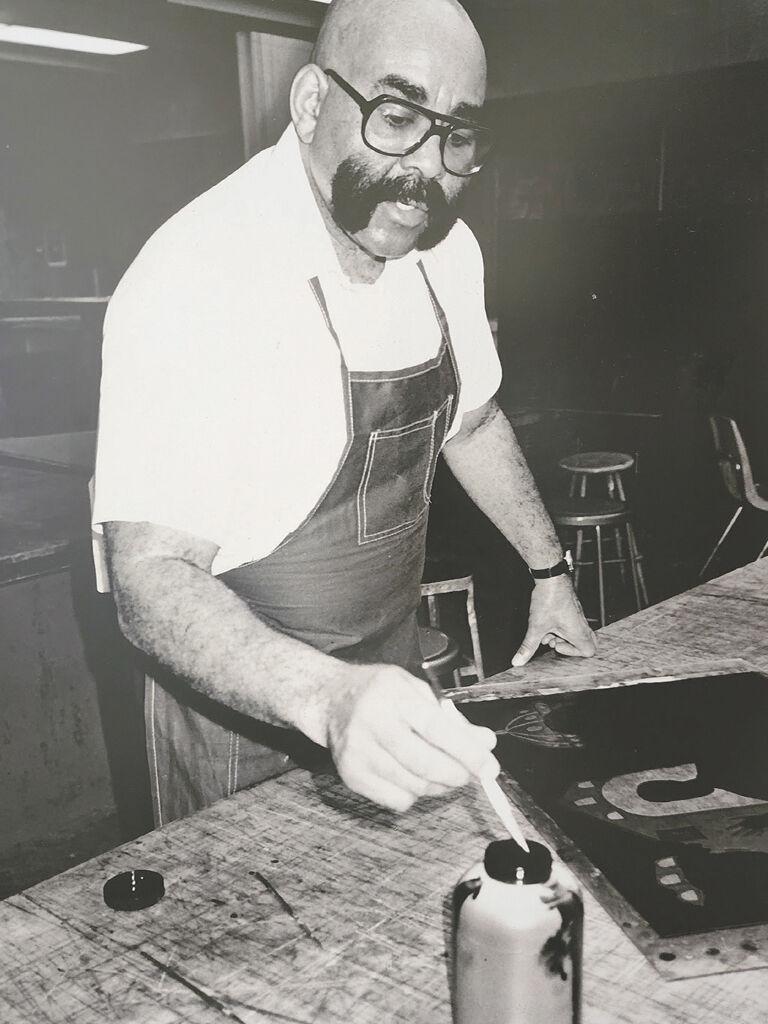 The other artists included in the exhibition are Selma Burke (1900-1985), the nationally known New Hope sculptor of the 1944 relief of President Franklin Delano Roosevelt and Studio on the Canal instructor, and nationally collected printmaking master and former College of Jersey instructor Wendell T. Brooks, whose career overlaps the above others and echoes their efforts and concerns.
Ponder continues that the show that started a search to document Edwards and the others started with Bucks County collector Lewis Tanner Moore.
"Moore had invited Arts Council members to his house because he was interested in doing an exhibition on Edwards. We went there, and his walls were filled. The work he had was great, but it didn't give us a sense of the breadth and depth of this guy's work and of his talent," says Ponder, a former ACP board member serving on the gallery committee.
Soon after, Ponder and several other members began exploring the potential of an Edwards exhibition and consulted with others, including Trenton-based collector Lawrence Hilton, who has ties with Edwards, Lee-Smith, and Goreleigh.
"There were four of us who went to (Hilton's) home, and it ended up being Judith and me and who did the show," he says.
Ponder also says it seemed natural and cited Brodsky's experience of working "with artists of color and women artists for a very long time."
They had also worked together when Ponder initiated the Art Against Racism Exhibition in 2020. "Judith and I had a relationship and knew how we worked," he says.
Ponder says that the co-curator's first challenge was putting the artist in context. "We didn't start out with the information we needed regarding James Wilson Edwards. If we had not eventually caught up with (Edwards' daughter) Christine, this would be a totally different exhibit."
He says they began to see a narrative that "wasn't just about the art, but its place in history. We saw (Goreleigh) in a different light. It was a group (of artists) that not only worked together but benefited from what they accomplished."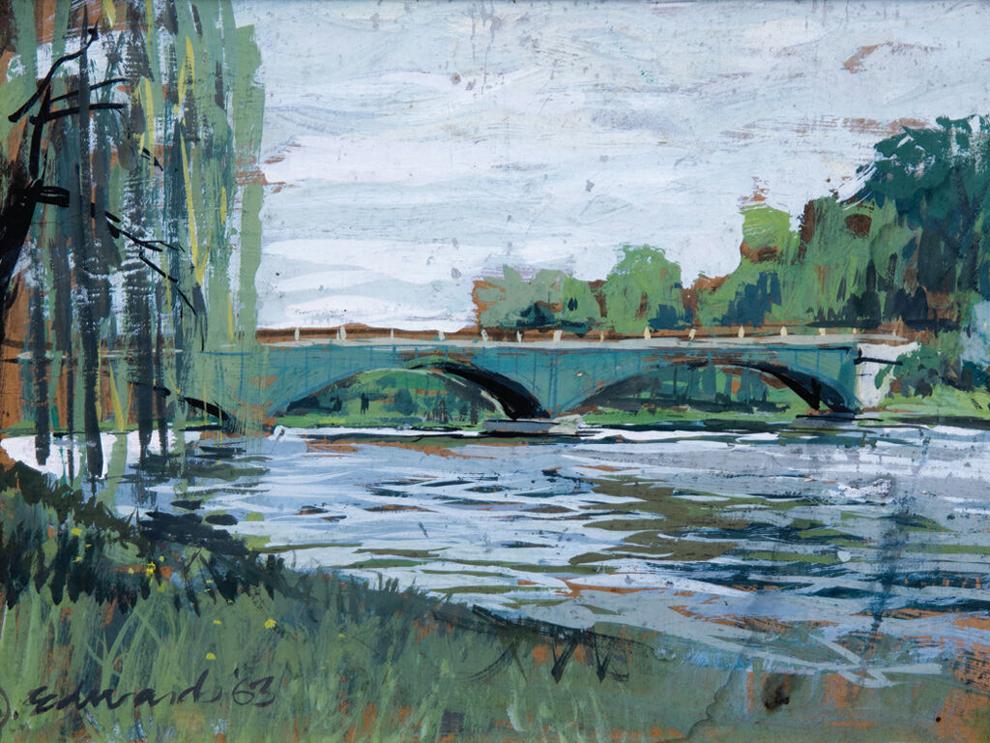 While money is always a factor in producing an event, Ponder says "that was resolved with our fundraising team that helped us win the NEA grant for $40,000" for the exhibition. Other sponsors include the Petrucci Family Foundation Collection of African American Art in Asbury, New Jersey, and the Mercer County Cultural and Heritage Commission.
However, one of the most pressing considerations for the co-curators was "getting high-quality work, especially from institutions that require certain condition to be met. Those challenge were met by relationship with collectors." Especially collectors who focused on work by art by Black Americans, like Moore, the great-grandnephew of prominent late 19th and early 20th century American artist of African ancestry, Henry Ossawa Tanner.
"That is one of the reasons that we have the Princeton Art Museum leading a symposium on diversity of collections. This exhibition shows the importance of collections — especially to artists of color," says Ponder.
About himself, Ponder says he was born in Chicago, the first of eight children born to a Morehouse College law student, but mainly supported by a mother who "did a variety of jobs, but she is notable because she got her children to college on $10,000 year."
"I graduated from Dunbar High School with a major in commercial art. One of the teachers, Sherman Beck, was a founder, of AfriCOBRA — a cultural art group which is becoming somewhat renowned for their art exhibitions and their work on mural."
Ponder says he came to Princeton in 1977, graduated in 1981, and left commercial art.
"After Princeton I went to Boston University and received a master's in journalism and African American studies. I then went to NYU law school and hung out in the village for three years. I didn't get back into painting until 2003 when my mother contracted cancer. Mortality hits you, and I asked, "Why don't I do what I love to do?"
A series of decisions and acquaintances brought Ponder back to the New Brunswick/Princeton area, where he practiced law and had a life-changing experience.
"A law school friend referred a client. She was buying her first home and worked for Governor Florio. Michele Tuck and I hit it off. She was on Princeton council and we got married. We've been here about 26 years."
Reflecting on the past two years of working on the exhibition, Ponder says, "I studied history and I know African American history, but to do this archival work and research makes you feel it. And to do it in the community brings it to life. And it makes me cognizant of the things I do myself, how it may affect someone in the present and how it will affect people in the future. Because these stories being researched will touch in a new way. That's how history can be living and help you live."
---
"Retrieving the Life and Art of James Wilson Edwards and a Circle of Black Artists," Arts Council of Princeton opens Friday, October 14, with a 4 to 5 p.m. panel discussion on "Art Collecting as an Act of Love, Resistance and Preservation of History" with speakers Lewis Tanner Moore, Mary Guess Flamer, Brenda and Lawrence Thompson, Joye and Scott Shepperd, Malcom Peyton, and Barbara Winchester, and James Petrucci, and moderated by curators Judith K. Brodsky and Rhinold Ponder. An opening reception follows from 5 to 7 p.m. Both events are free.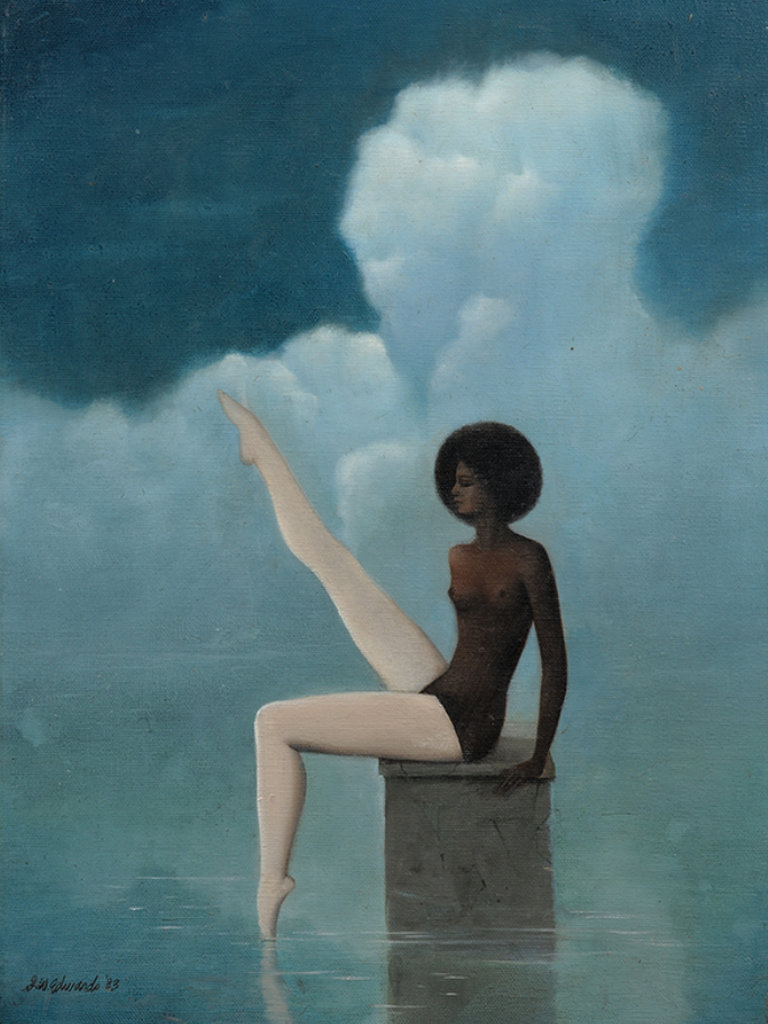 Other programs include:
Stoneware Bas Relief Workshop, led by ACP instructor Fran Smith and using methods employed by Selma Burke. $25. Saturday, October 22, 1:30 to 5 p.m.
Black Arts Movement in the 20th Century and Three Key Figures: Paul Robeson, Ossie Davis and Alvin Ailey, featuring an interpretative dance performance by Maya Bradley and lecture by Dr. Joy Barnes, educator in science and racial literacy. Free. Saturday, November 19, 1 to 2 p.m.
Saturday Family Workshops using the exhibition as catalyst for creating and discussing art works. Free. October 22, November 12, and December 3, 1 to 2:30 p.m.
Two additional exhibition symposia are set for the Princeton University Art Museum's Art on Hulfish Gallery, 11 Hulfish Street, Princeton:
How Museums Are Diversifying Their Collections to Include Black and Brown Artists, with participants James Steward, director, Princeton University Art Museum; Maura Reilly, director, Zimmerli Art Museum, Rutgers University, author of "Curatorial Activism: Towards an Ethics of Curating"; Brittany Webb, curator of 20th Century Art, Pennsylvania Academy of Fine Arts; Catherine Evans, Deputy Director of Collections and Curatorial Strategies, The Newark Museum of Art; Laura Giles, curator of drawings, Princeton University Art Museum, and Rachael Z. DeLue, professor in American art and chair, art and archaeology Department, Princeton University. Free. Thursday, November 3, 5 to 7 p.m.
Restoring the Overlooked History of Black Artists in Princeton and Trenton in the Later 20th Century Through Local Research, Preservation, and Oral History with panelists Shirley Satterfield, founder of the Witherspoon-Jackson Cultural and Historical Society, Princeton; Lawrence Hilton, collector of African American art and longtime member of the Trenton, NJ art and music community; Stephanie Schwartz, curator of collections and research, Historical Society of Princeton; Margaret O'Reilly, director, New Jersey State Museum, Trenton; Aubrey Kauffman, Trenton artist/photographer, and former president, Trenton Artists Workshop Association (TAWA). Free. Wednesday, November 30, 6:30 to 8 p.m.
Arts Council of Princeton, 102 Witherspoon Street, Princeton. Exhibit on view through December 3, Monday through Thursday, 9 a.m. to 5 p.m., and Friday and Saturday, 9 a.m. to 4 p.m. Free. 609-924-8777 or artscouncilofprinceton.org.