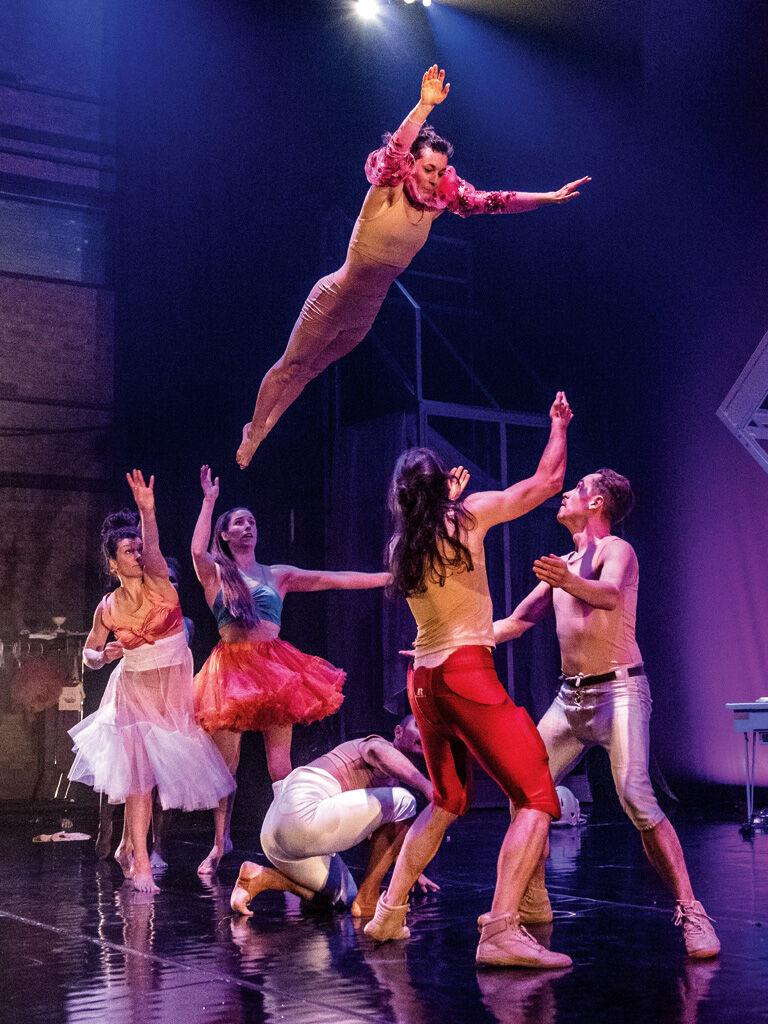 Winter is off to a brisk start, and so are the region's arts and culture organizations. In the forecast are events ranging from world class to cutting edge — as the following listings demonstrate.
---
Music
Princeton Symphony Orchestra
Pianist Inon Barnatan will perform the works of two famous composers with conductor and Princeton Symphony Orchestra music director Rossen Milanov in the upcoming concert "Brahms and Beethoven" at Princeton University's Richardson Auditorium.
However, of the three compositions on the night's schedule, Carlos Simon's "Fate Now Conquers" is not by either of the event's two namesakes.
For a full-circle performance, Simon's piece "draws upon structural elements of Beethoven's Seventh Symphony," another program piece, as he was inspired by a journal entry in which Beethoven quoted Homer's "Iliad," according to the PSO website.
Then, Barnatan, a "PSO audience favorite," makes his return with Johannes Brahms' "Piano Concerto No. 2." Saturday, February 4, 8 p.m., and Sunday, February 5, 4 p.m. $30 to $112.
Milanov passes the baton in the next concert of PSO's season to Sameer Patel, who conducts the world premiere of William Harvey's "Seven Decisions of Gandhi." The composer performs as the violin soloist for the piece.
Also on the program are Alexander Borodin's "Polovtsian Dances" and Tchaikovsky's "Pathétique" Symphony. Saturday, March 11, 8 p.m., and Sunday, March 12, 4 p.m. $30 to $112.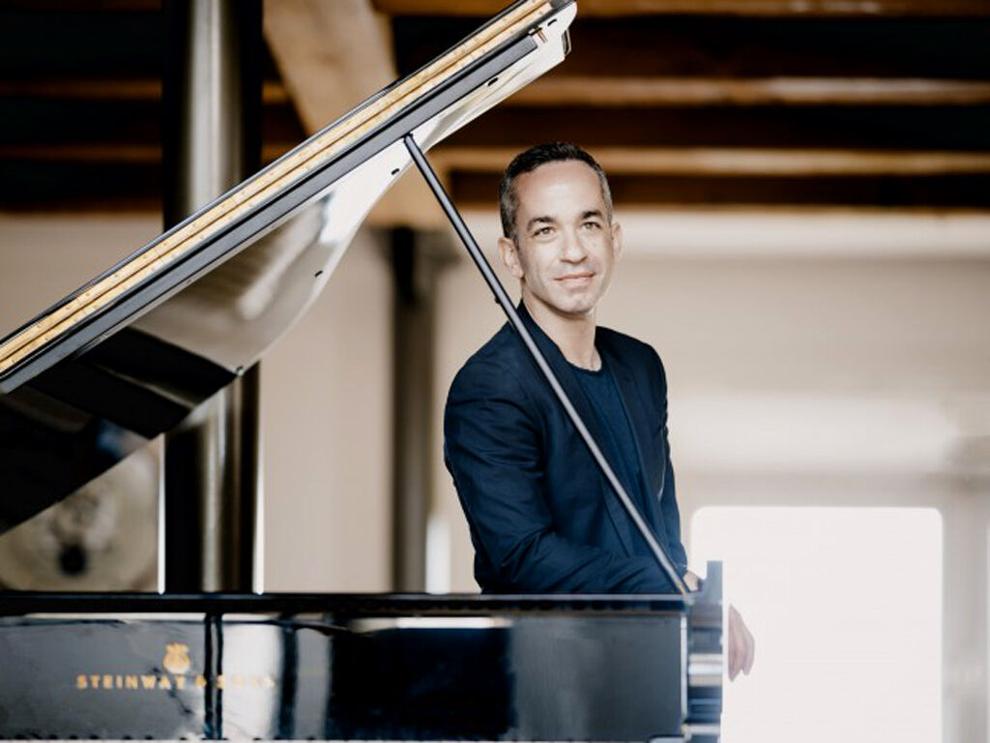 The final concert of the season, "Harold in Italy," features solo violist Roberto Díaz playing the title work by Hector Berlioz. The piece "evokes a young man's wandering among the mountains, a group of pilgrims, a lover's serenade, and a gathering of wild brigands," according to the PSO website.
The program also includes "Study for Orchestra," which spotlights the compositional work of Westminster College graduate Julia Perry, and George Gershwin's "An American in Paris."Saturday, May 13, 8 p.m., and Sunday, May 14, 4 p.m. $30 to $112. www.prince­tonsymphony.org.
Princeton University Concerts
The series of performances in Richardson Auditorium kicks off the new year with mezzo-soprano Joyce DiDonato's "EDEN," a theatrical program that spans four centuries of music exploring our relationship with the natural world with the Il Pomo d'Oro orchestra conducted by Zefira Valova. Wednesday, February 1, 7:30 p.m. $40 to $75.
Violinist Alexi Kinney presents a program of four acts played mostly without pause, interspersing pieces for solo violin and violin/electronics by J.S. Bach and composers of our time including Samuel Adams, Du Yun, and Angélica Negrón. Thursday, February 16, 7:30 p.m. $25 to $40.
The last three piano sonatas by Ludwig van Beethoven are on the program with pianist Mitsko Uchida returning to town. Tuesday, February 21, 7:30 p.m. $40 to $60.
Next up, the Richardson Chamber Players present mixed chamber works. Sunday, March 5, 3 p.m. $20.
"Rising," a program of new settings of Harlem Renaissance texts by contemporary black composers, features tenor Lawrence Brownlee and pianist Kevin J. Miller. Wednesday, March 8, 7:30 p.m. $25 to $40.
The Performances Up Close series — in which small audiences are invited to sit on the Richardson stage — continues with a visit from the Chiaroscuro String Quartet. The concert features Beethoven's String Quartet No. 11 in F Minor, Op. 95 "Serioso" and Mendelssohn's String Quartet No. 2 in A Minor, Op. 13. Sunday, March 26, 3 and 6 p.m. $40.
The Jupiter Ensemble presents an all-Vivaldi program starring Thomas Dunford on lute and Lea Desandre, mezzo-soprano. Thursday, March 30, 7:30 p.m. $25 to $40.
Violinist Alina Ibragimova and pianist Cédric Tiberghien perform Schumann's Violin Sonata No. 1, Op. 105 & Violin Sonata No. 2, Op. 121; Mendelssohn's Violin Sonata in F Minor, Op. 4; and Webern's Four Pieces for Violin and Piano, Op. 7. Thursday, April 6, 7:30 p.m. $25 to $40.
An April installment of Performances Up Close features vocalis Cécile McLorin Salvant and pianist Sullivan Fortner performing a new commission inspired by Toni Morrison's archives. Wednesday, April 12, 6 and 9 p.m. $40.
The farewell tour for the 49-year-old Emerson String Quartet features Shostakovich's String Quartet No. 15 in E-flat Minor Op. 144, then Mendelssohn's String Octet in E-flat Major, Op. 20 performed with Emerson's proteges, the Calidore Quartet. Thursday, April 27, 7:30 p.m. $30 to $50. concerts.princeton.edu
Capital Philharmonic of New Jersey
Lorenzo Mazzamuto, an award-winning Italian violinist, serenades audiences into spring with the Capital Philharmonic of New Jersey in a performance of Vivaldi's "The Seasons" at the Patriots Theater Trenton War Memorial. The night will also feature the inaugural "Young Emerging Artists," the winners of the January 21 "Youth Concerto Competition," in recognition of "the talents and skills of young artists in the Greater Trenton area," according to the CPNJ website. Saturday, March 18, 7:30 p.m. $10 to $50.
The orchestra returns to the War Memorial in April for a concert titled "Latin American Rhythms." The program features the music of Joaquin Rodrigo, Arturo Marquez, and Jose Pablo Moncayo. Renowned Peruvian artist David Galvez joins CPNJ in a rarely experienced concerto for guitar and orchestra. Saturday, April 15, 7:30 p.m. $10 to $50. www.capitalphilharmonic.org.
New Jersey Symphony
The New Jersey Symphony Stars present the NJS Classical at Princeton's Richardson Auditorium, one of four venues with additional shows in Newark, Red Bank, and Morristown. Performers are as follows: Xian Zhang, conductor; Eric Wyrick, violin; Ha Young Jung, bass; Chris Komer, horn; Garth Greenup, trumpet; and Na-Young Baek, cello.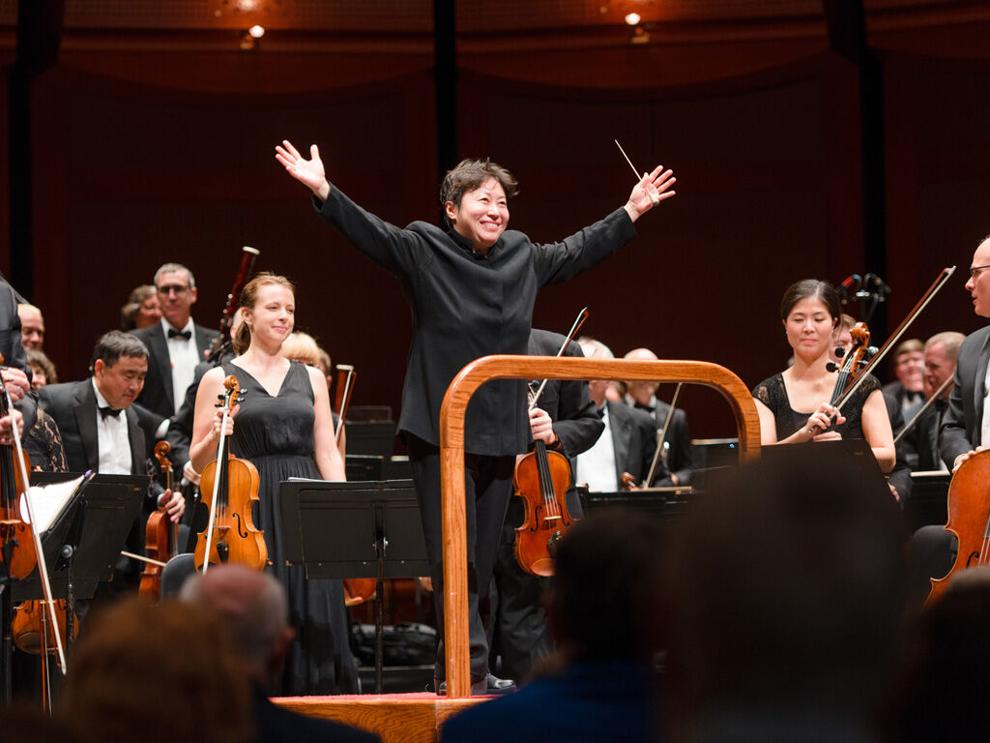 The program includes renditions of Gioachino Rossini's "Overture to The Barber of Seville," originating from the composer's comic opera of the same name, as well as the world premiere of a NJS commission, "The Well of Urd," by the ensemble's own Darryl Kubian.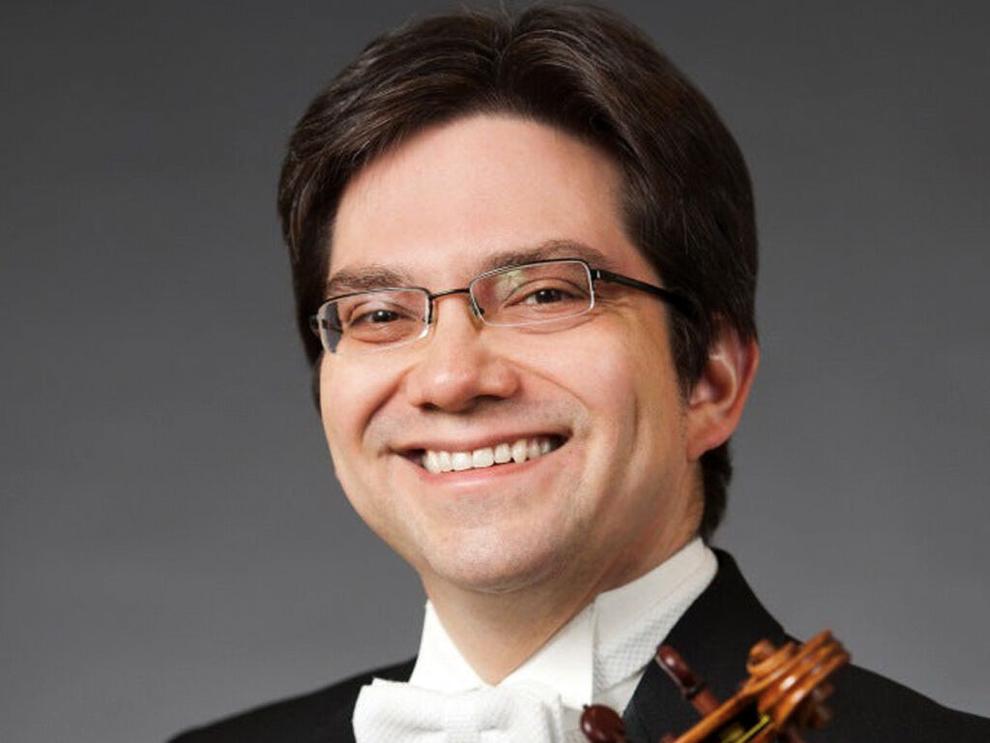 According to his biography on the NJS website, while Kubian is currently on a leave of absence for the 2022–'23 season, he is a member of the first violin section, as well as a former principal second violin of the Brooklyn Philharmonic Orchestra. His composition will be taken on by his colleagues Komer, Greenup, and Baek.
Guests can catch a classical conversation an hour before the show at 7 p.m. to "learn more about the music from New Jersey Symphony musicians, guest artists, and other engaging insiders." Friday, March 17, 8 p.m. $25 to $92. www.njsymphony.org.
Westminster Conservatory
The Westminster Conservatory of Music continues its free performances from the faculty of Rider University's community music school. January's concerts include a piano duet from Inessa Gleyzerova and Galina Prilutskaya in the Niles Chapel of Nassau Presbyterian Church; they return for duo and solo piano later in the month at the Bristol Chapel of Westminster Campus. Thursday, January 19, 12:15 p.m., and Sunday, January 22, 3 p.m.
In February's "Timeless Romance of Brahms and Fauré," Ikumi Hiraiwa and Megan Register will showcase both solo piano and piano four hands. Bristol Chapel, Sunday, February 5, 3 p.m.
The next week, Erik Allesee plays piano in a lunchtime recital. Niles Chapel, Thursday, February 16, 12:15 p.m.
Then, members of the departments of winds, brass, and percussion will perform solo and chamber music. Bristol Chapel, Saturday, February 25, 7:30 p.m.
"The British are Coming — Music from the British Isles," includes the following faculty musicians: Danielle Sinclair, soprano; Kevin Willois, flute; Melissa Bohl, oboe; Kenneth Ellison, clarinet; Alexei Yavthovich, violin; Chase Morrison, cello; Ena Bronstein Barton, piano; Phyllis Alpert Lehrer, piano, and others. Bristol Chapel, Saturday, March 11, 7:30 p.m.
March wraps up with Melissa Bohl on oboe, Craig Levesque on horn, and Phyllis Lehrer playing piano. Niles Chapel, Thursday, March 16, 12:15 p.m.
The Conservatory at Nassau series continues in April with Clipper Erickson on piano. Niles Chapel, Thursday, April 20, 12:15 p.m.
And two more faculty recitals finish the academic year. "Finzi and Company" features the music of Gerald Finzi and others performed by Kevin Willois, flute; Urška Haule Feguš, violin; Emily Muller, viola; Patricia Landy, piano; and others. Bristol Chapel, Sunday, April 30, 7:30 p.m.
The next concert celebrates Asian American and Pacific Islander Heritage Month with Sungwon Hwang on clarinet, baritone Timothy Urban, and others. Bristol Chapel, Saturday, May 13, 7:30 p.m.
Finally, back at Nassau Presbyterian Church, flutist John Lane and pianist Kathy Shanklin perform a free lunchtime recital. Thursday, May 18, 12:15 p.m. rider.edu/about/events/arts-at-rider.
Dryden Ensemble
"Anna Magdalena Bach: Her Story," featuring music by Bach with readings of ensemble founder Jane Mc­Kinely's poems based on the life of Bach's wife, Anna. Princeton Theological Seminary Chapel, Princeton. Sunday, February 5, 3 p.m. $25.
"Pergolesi & Bach," a memorial to those lost during the pandemic, featuring arias by 17th century European composers J.S. Bach and Giovanni Battista Pergolesi. Trinity Church in Solebury, Pennsylvania. Saturday, March 25, 7:30 p.m., and Princeton Theological Seminary Chapel, Sunday, March 26, 3 p.m. $25.
A Theatrical Musical Entertainment, with a program to be announced, is the fourth and final program of Dryden's 28th season. Princeton Theological Seminary Chapel, Princeton. Sunday, April 16, 3 p.m. $25. www.dryden­ensemble.org.
Candlelight Lounge
24 Passaic Street, Trenton. The area's real-deal jazz events continue at the noted Trenton bar with the following list of performers appearing on Saturday afternoons from 3:30 to 7:30 p.m.
January 21, Dave Schumacher, Chicago-native saxophonist; January 28, Webb T, tri-state noted drummer; February 4, Audrey Welber, central Jersey saxophonist; February 11, Elijah Cole, Philadelphia-based keyboardist; February 18, Victor North, Philadelphia saxophonist; February 25, Keith Chasin, Philadelphia region pianist.
March 4, James Stewart, Trenton saxophonist; March 11, Dan Kostelnik, jazz organist; March 18, Aaron Graves, Philadelphia pianist; March 25, Dr. Trineice Robinson-Martin, central Jersey jazz singer; April 1, TBA; and April 8, Philadelphia saxophonist Dylan Band. $20 cover, $10 drink minimum. www.candlelightevents­jazz.com.
Princeton Folk Music Society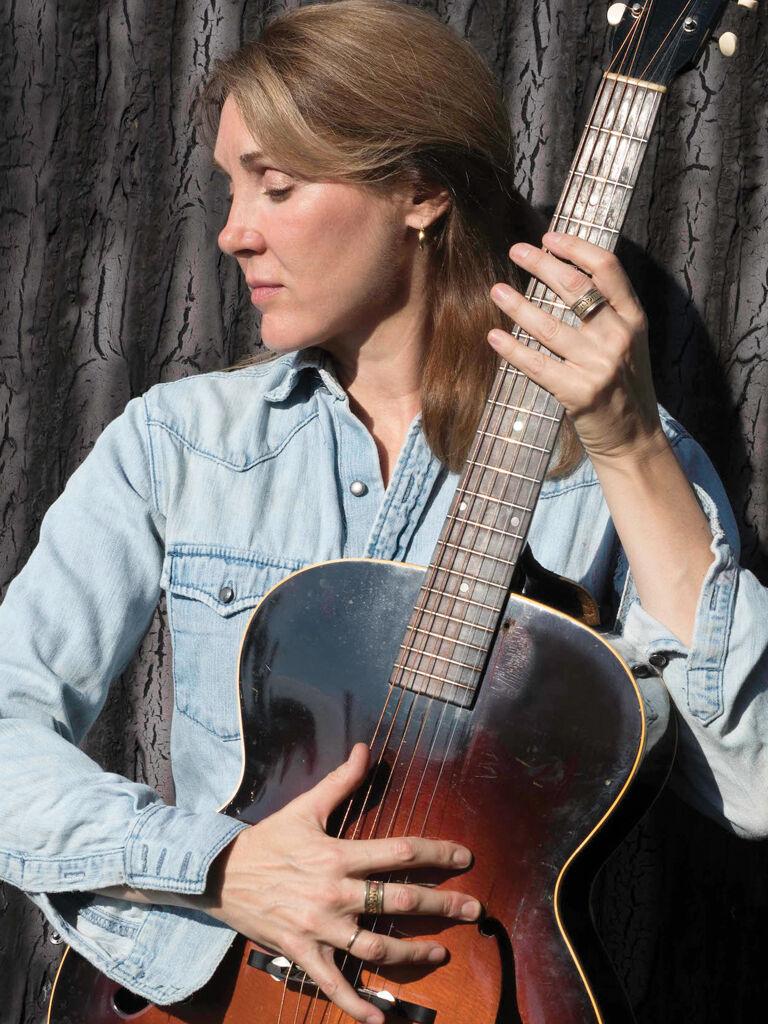 Christ Congregation Church, 50 Walnut Lane, Princeton. The region's longtime place for folk — over 58 years! — shows it isn't losing its beat with the following monthly events.
Diana Jones, Nashville musician and songwriter. Friday, January 20, 8 p.m. $25.
Moira Smiley, nationally touring singer/composer. Friday, February 17, 8 p.m. $25.
Rakish, New England Irish music duo presenting a St. Patrick's Day show. Friday, March 17, 8 p.m. $25.
Alan Reid, Scottish born singer/songwriter. Friday, April 21, 8 p.m. $25.
National touring performer Mara Levine with the band Gathering Time. Friday, May 19, 8 p.m. $25. www.princetonfolk.org.
Princeton Sound Kitchen
Princeton University Music Department's cutting-edge presentations of works by emerging composers performed by noted innovative internationally known performers include the following:
Yarn/Wire, a New York City quartet specializing in new music, perform original works by Princeton composers Francisco del Pino, Hope Littwin, Lucy McKnight, Tom Morrison, Christian Quiñones, Elijah Daniel Smith, Max Vinetz, and Connor Elias Way. Lee Music Performance and Rehearsal Room, Lewis Arts complex, Princeton University, Sunday, January 29, 8 p.m. Free.
F-PLUS — a violin, clarinet, and percussion trio co-founded by Princeton University alumna Kate Dreyfuss — performs new works by Department of Music composers. Taplin Auditorium, Fine Hall, Princeton University. Tuesday, February 28, 8 p.m. Free.
Nois — a new music saxophone ensemble — performs works by Princeton University composers. Taplin Auditorium, Fine Hall, Princeton University. Tuesday, March 7, 8 p.m. Free.
Alarm Will Sound — a Brooklyn-based 20-member chamber orchestra that focuses on performances and recordings of contemporary music — performs new works by Princeton University graduate student composers Gulli Björnsson, Dai Wei, Liam Elliot, Hope Littwin, Soo Yeon Lyuh, Lucy McKnight, Christian Quiñones, Elijah Daniel Smith, Max Vinetz, and Justin Wright. Richardson Auditorium, Princeton University, Tuesday, March 21, 7:30 p.m. Free.
Interdisciplinary tap dance artist Michael J. Love and Princeton University graduate student and faculty composers Gulli Bjornsson, Rudresh Mahanthappa, James Moore, Hope Littwin, Dan Trueman, and Jason Treuting present a program featuring new compositions. Taplin Auditorium, Fine Hall, Princeton University, Tuesday, March 28, 8 p.m. Free.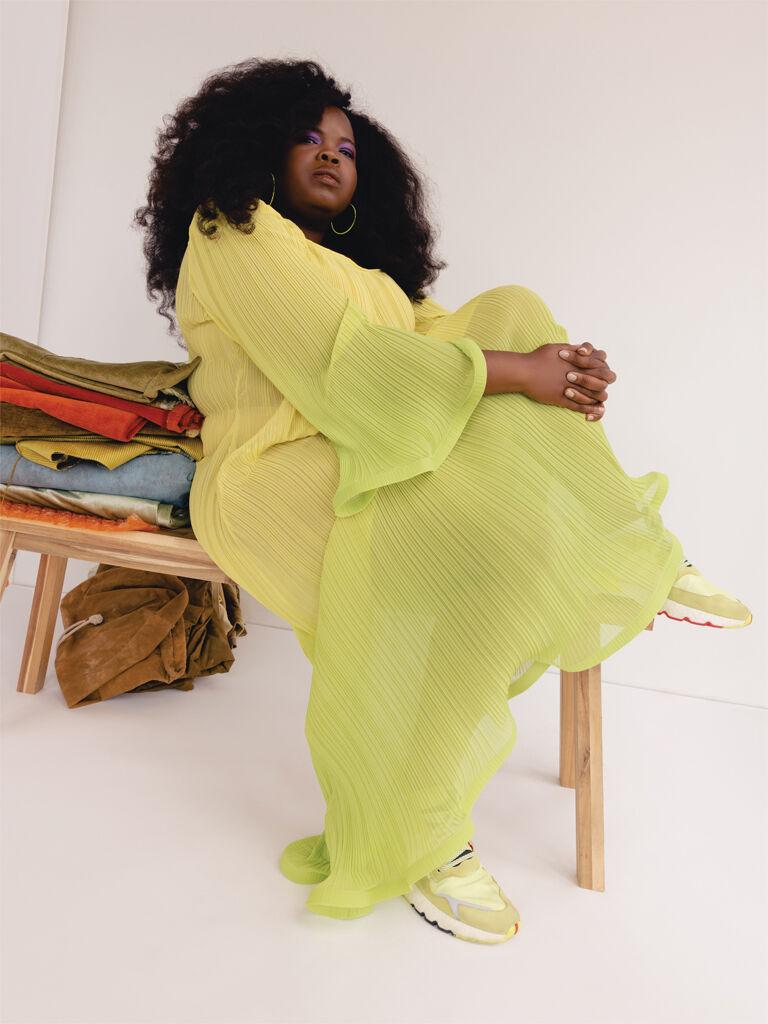 New works by composers Hope Littwin, Soo Yeon Lyuh, Christian Quiñones, and Justin Wright. Taplin Auditorium, Fine Hall, Princeton University, Tuesday, April 11, 8 p.m. Free. www.princetonsoundkitchen.org.
McCarter Theatre Center
91 University Place, Princeton. Danielle Ponder, a singer-songwriter and former public defender, takes to the Berlind Theater with the dreamy mix of powerful vocals behind her debut album, "Some of Us Are Brave," released last September. Friday, February 10, 8 p.m. $25 to $45.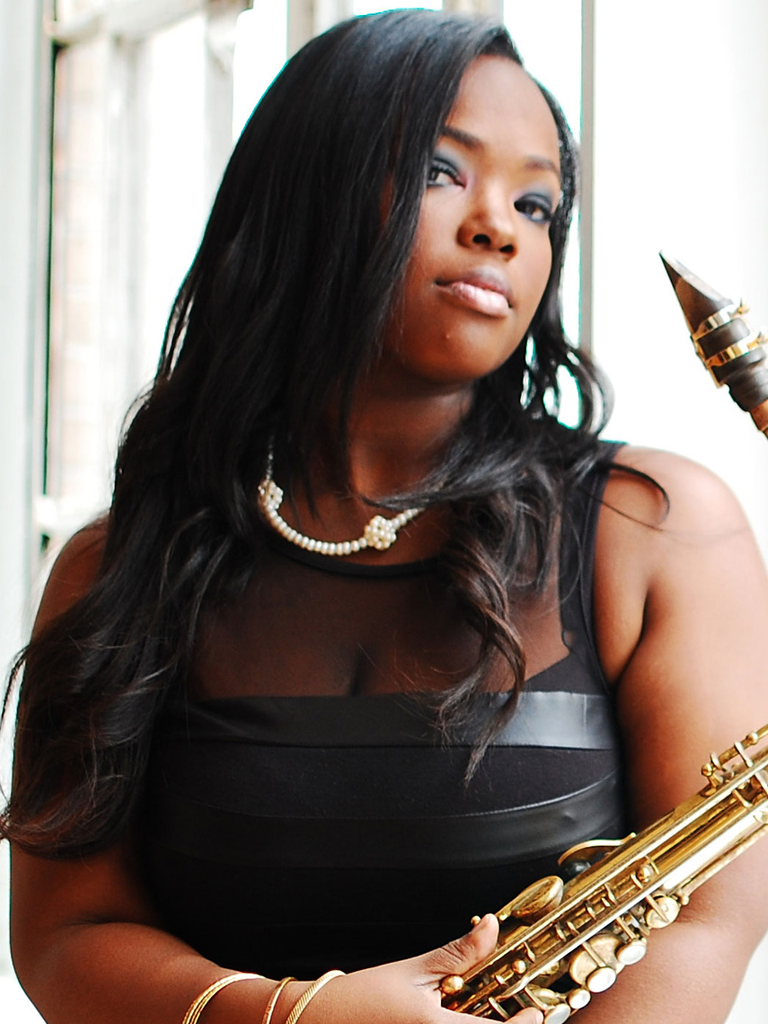 In "For the Love of It," multi-instrumentalist, vocalist, and composer Camille Thurman joins Princeton's Jazz Vocal Collective, under the direction of Dr. Trineice Robinson-Martin, in the celebration of life, love, and culture through diverse musical styles and composers. Saturday, February 11, $15 to $25.
Prodigious violinist Randall Goosby began playing at the age of seven, made his debut with the Jacksonville Symphony just two years later, and now shows his strength in strings at the Matthews Theater on a 1735 Giuseppe Guarneri del Gesui loaned from the Stradivari Society.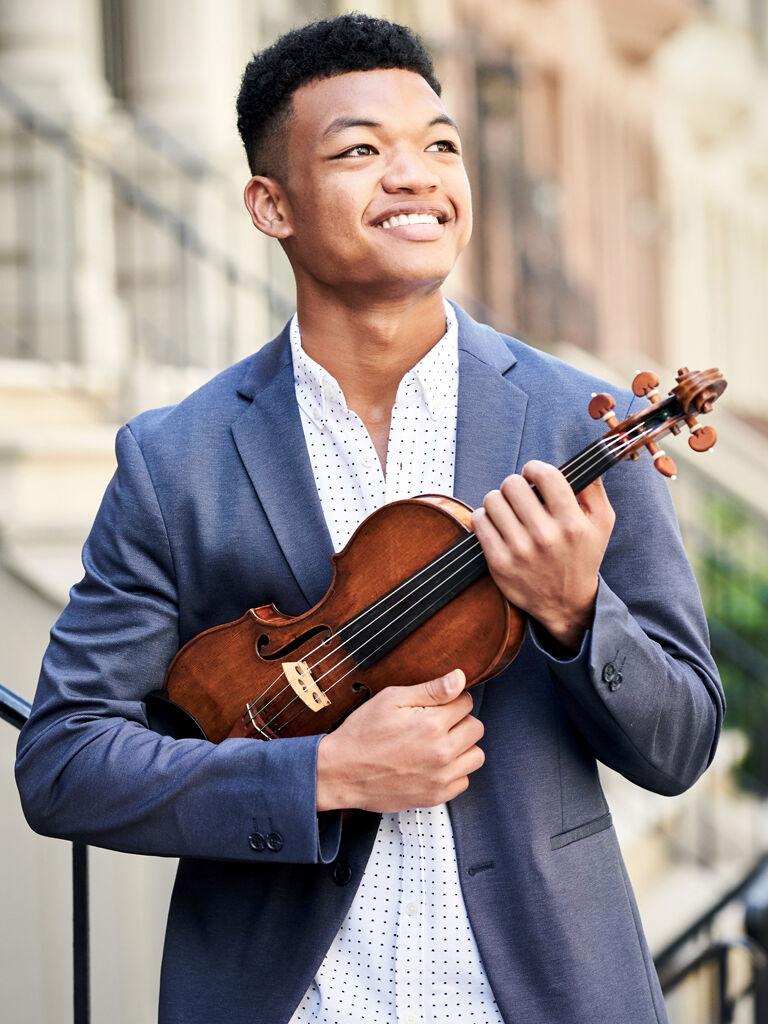 According to his biography, Goosby, a Juilliard graduate, is now working toward an artist diploma from the institution. He has performed with ensembles ranging from the Los Angeles Philharmonic to the London Philharmonic Orchestra and has received accolades for his musical career along the way. At 13, Goosby joined the New York Philharmonic in concert and was the youngest ever winner of the Sphinx Concerto Competition for Black and Latinx classical string players.
The McCarter program includes renditions of Lili Boulanger's "Deux Morceaux," Grant Still's "Suite for Violin and Piano," Maurice Ravel's Violin Sonata No. 2, and Beethoven's Sonata No. 9 ("Kreutzer"). Friday, March 17, 8 p.m. $35 to $50.
A performance by the Preservation Hall Jazz Band is the centerpiece of McCarter's annual gala. The band's new release, "So It Is," redefines what New Orleans music means today by tapping into a sonic continuum that stretches back to the city's Afro-Cuban roots. Saturday, April 22, 7 p.m. $55 to $75. www.mccarter.org.
State Theatre of New Jersey
15 Livingston Avenue, New Brunswick. Linda Eder, a Broadway songstress and Drama Desk Award nominee, makes her way to New Brunswick's State Theatre for a live concert as a best-selling recording artist with 18 solo albums whose repertoire spans Broadway, standards, pop, country, and jazz. Sunday, January 22, 7 p.m. $29 to $69.
The Lviv National Philharmonic Orchestra of Ukraine, described as "one of the nation's largest and most internationally renowned ensembles," delivers a chamber symphony by composer Yevhen Stankovych, Edvard Grieg's Piano Concerto in A minor by piano soloist Oksana Rapita, and Beethoven's Symphony No. 7 in A major. Rapita, a laureate and professor at the Lviv National Musical Academy, will be joined by principal conductor Theodore Kuchar. Friday, February 17, 7:30 p.m. $17.50 to $70.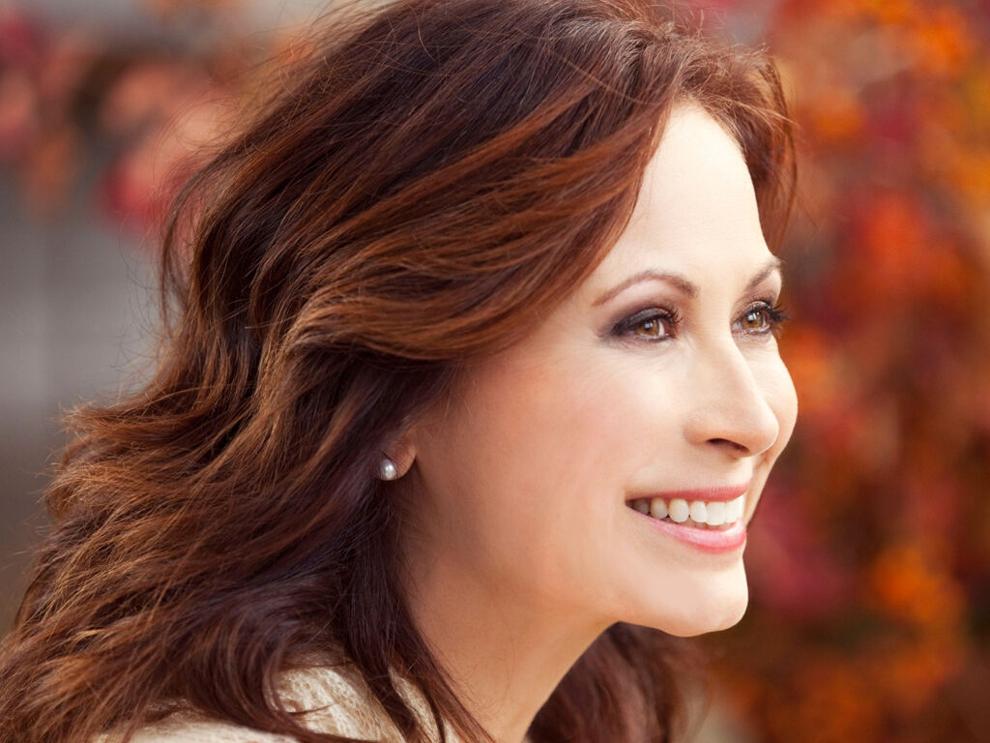 This year's annual fundraiser, "State Theatre New Jersey Classical Season Celebration Presents: Hope for Ukraine," features the Lviv National Philharmonic Orchestra and a 6 p.m. cocktail party in support of the Ukrainian Red Cross Society and STNJ Classical Presentations before the show.
"An Evening of Love" promises a night of "east coast R&B" from the talents of Raheem DeVaughn and Vivian Green. DeVaughn was born in Newark, the son of cellist Abdul Wadud, a jazz-classical artist who toured with Stevie Wonder. He has received multiple Grammy nominations and won numerous BET Awards over the years.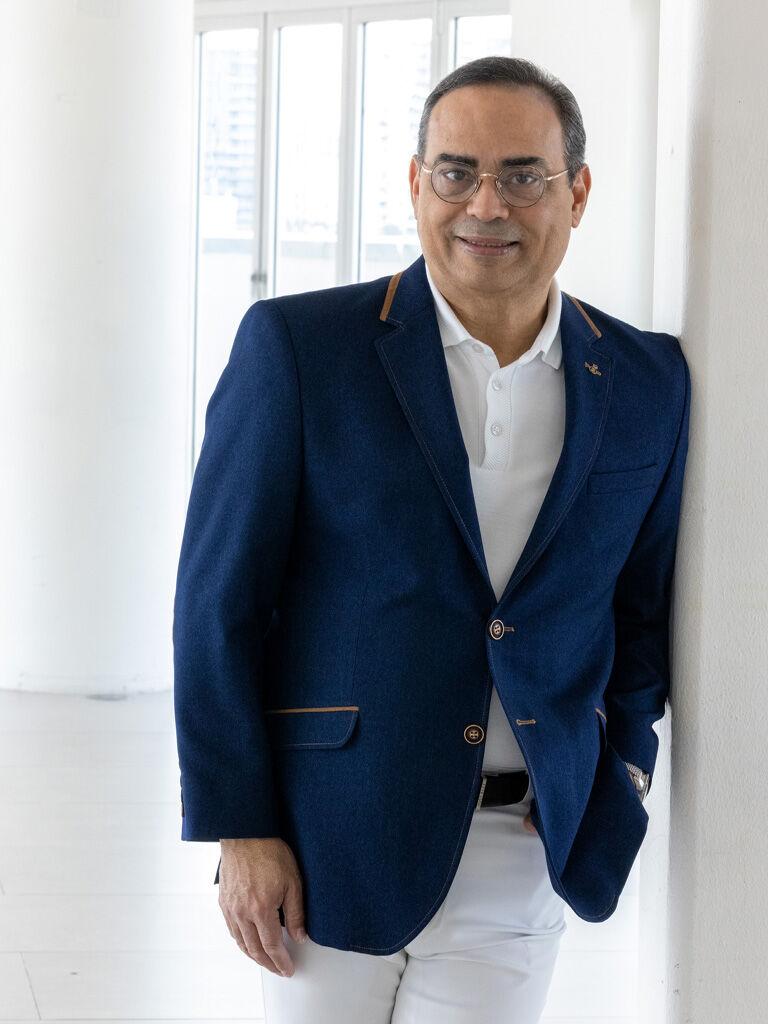 Vivian Green, a native Philadelphian and pianist, is also acknowledged for her work as an R&B singer-songwriter. She was credited for the Boyz II Men song "Dear God" at the age of 16 before going on to become a backup singer for Jill Scott and releasing her first studio album shortly afterwards. Saturday, February 18, 8 p.m. $100 to $155.
Gilberto Santa Rosa, known as "The Gentleman of Salsa," is a Puerto Rican vocalist whose live concert is scheduled for February. In 2016, Santa Rosa set a Guinness World Record by having the most No. 1 albums on Billboard's Tropical Albums chart, with 12 in total. After a DJ set by Ralphie Mercado at 7 p.m., six-time Grammy Award winner Santa Rosa takes the stage. Saturday, February 25, 8 p.m. $35 to $125.
Conductor Damon Gupton leads "The Best of John Williams," a live musical experience with the New Jersey Symphony that, as the STNJ website explains, "brings to life some of his most legendary film scores," including the iconic themes from Star Wars, Jaws, Harry Potter, Jurassic Park, Indiana Jones, and more. Sunday, February 26, 3 p.m. $25 to $85.
Put some "R.E.S.P.E.C.T" on her name — hear how a live band and vocalists convey the magic of "Queen of Soul" Aretha Franklin's music, performing the event's titular track, "(You Make Me Feel Like) A Natural Woman," "Chain of Fools," and more. Saturday, March 11, 8 p.m., and Sunday, March 12, 2 p.m. $40 to $98.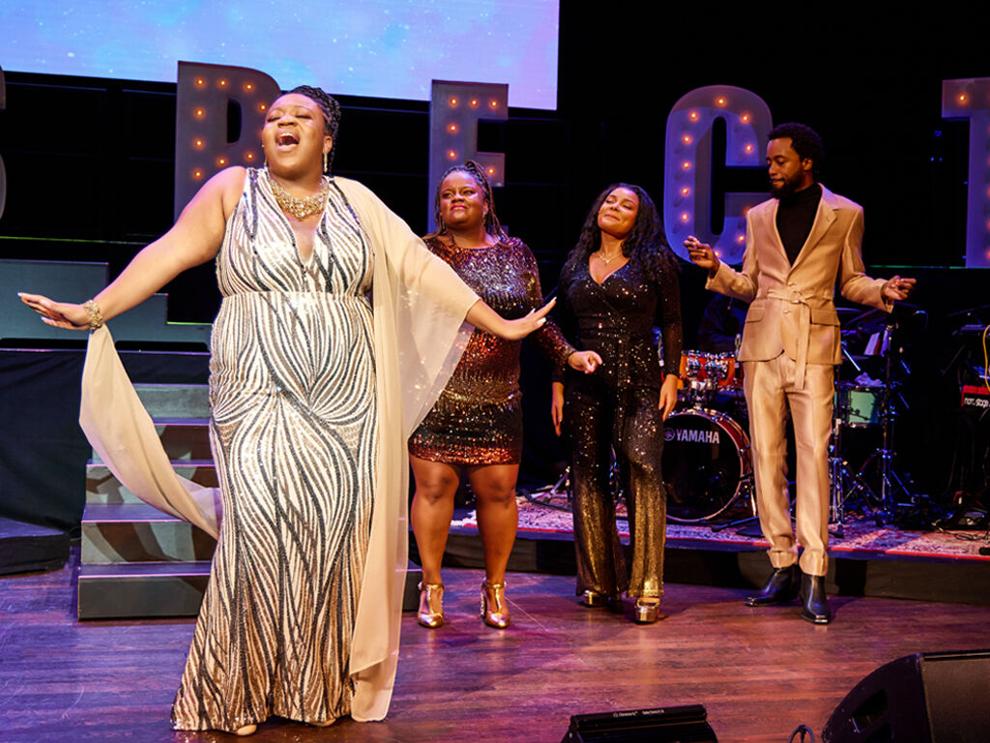 The Zurich Chamber Orchestra has held concerts since its inception in 1945 in the Swiss city of the same name, but this one on the horizon is led by conductor, violinist, and music director Daniel Hope, the first instrumentalist to be appointed in his role. Hope will conduct from the violin in a program that includes Ralph Vaughan Williams' "The Lark Ascending," pieces by composers Elgar and Mendelssohn, as well as "Serenade for String Orchestra" by Tchaikovsky. Tuesday, March 21, 7:30 p.m. $17.50 to $70.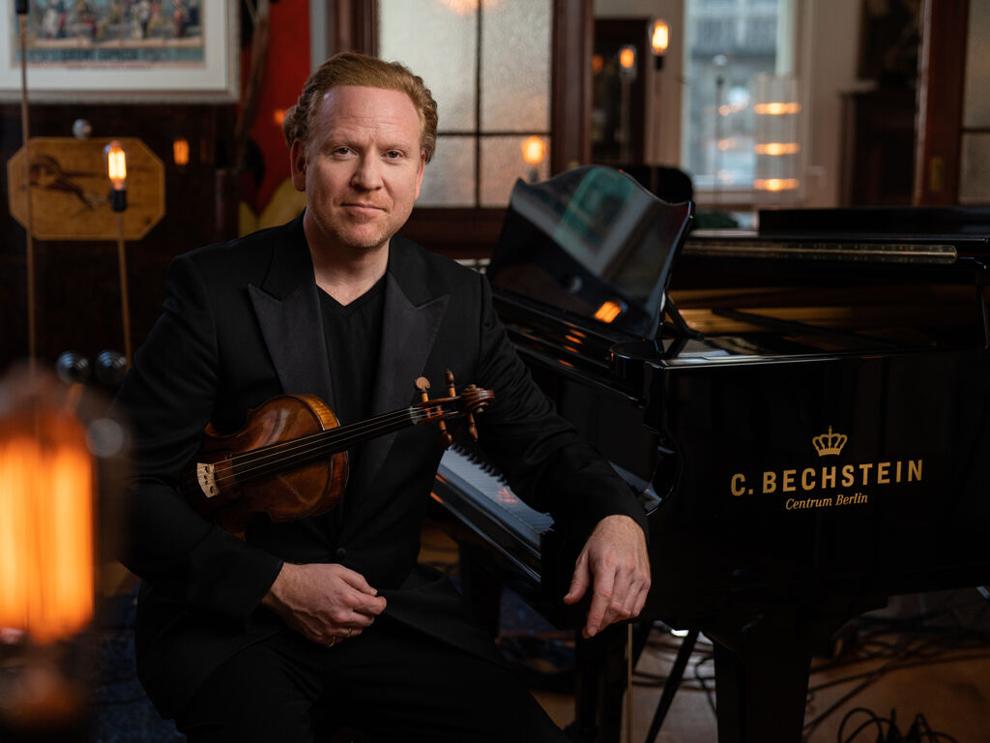 In "Don't Monkey with Broadway," a night of show tune interpretations from Broadway legend Patti LuPone, the three-time Tony Award-winner shares perspective on her career trajectory on the "Great White Way" with plenty of vocal power to spare. Saturday, March 25, 8 p.m. $39 to $99. www.stnj.org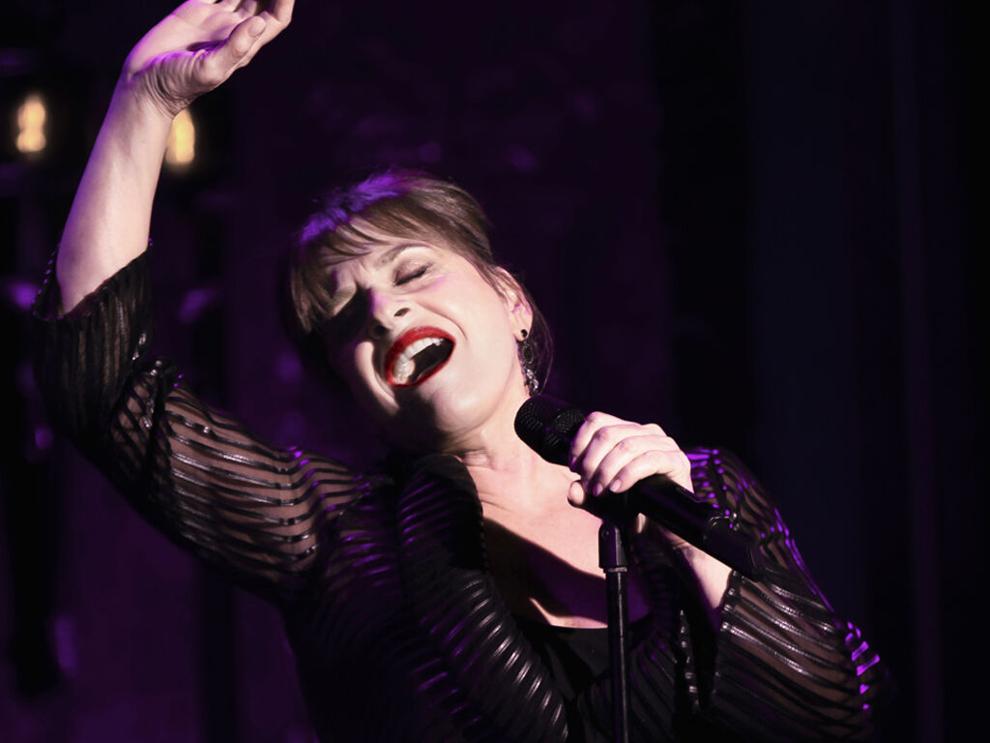 Kelsey Theatre
Mercer County Community College, 1200 Old Trenton Road, West Windsor. It's time to rock and roll once again with the Reock & Roll Revue's "Songwriters," a show featuring a change in tune for the group. Rather than continue their tradition of classic rock covers, which the Reock & Roll Revue has been doing together for 15 years, the members are performing their own original music.
The Reock & Roll Revue was founded by Hamilton-based keyboardist, singer-songwriter, and musical maestro Tom Reock with the intention of fusing "great music and historical content" in their renditions of late 1960s and '70s hits, according to the band's Facebook page.
The lineup for "Songwriters" is as follows: Joe Grillo, Lindsay Jordan, Mario DiBartolo, Steve Schupsky, Bud Belviso, Bob Demetrician, Lars Wendt, Jim Stagnitto, Hal Jordan Ketofsky, Tom Reock, and Lisa Bouchelle. Saturday, March 4, 8 p.m., and Sunday, March 5, 2 p.m. $30. kelsey.mccc.edu.
---
Galleries & Museums
Grounds For Sculpture
"Members' Musings" is commemorating its 13th annual exhibition of artwork created by Grounds For Sculpture members. A showcase for various expressions and talents, the exhibition features works by Michael Cooper, Nancie Gunkelman, Barry Hantman, Stacy Latt Savage, Amy Louise Lee, Mark Moscarello, William Plank, Richard Rappleyea, Aaminah Rasheed, Maia Reim, Jeffrey Sayre, Bonnie Shanas, Adria Sherman, Judi Tavill, and Susan Twardus Faith. This year's curator is noted Trenton artist and educator Jonathan Conner (LANK). On view through February 26.
Then, look for two new exhibitions reflective of GFS's Perspectives series:
"Local Voices: Stories, Memories, and Portraits" uses visual and audio presentations to present personal stories within the Indian American community – with special attention to New Jersey community members. The exhibition has been developed in cooperation with Madhusmita Bora, a folk and traditional artist, teacher, and trained journalist. The South Asian American Digital Archive (SAADA) is partnering to preserve the exhibition for future generations. April 23 through January 2024.
"Spiral Q: The Parade" is an immersive installation that spotlights the Philadelphia-based nonprofit Spiral Q's rich history of processions and approaches to individual and community expression, such as memorial tributes, wearable structures, large scale puppetry, and more. The show is co-curated by Kathleen Ogilvie Greene, chief audience officer at Grounds For Sculpture, and Quentin Williams, founder and CEO of Dragon Tree Media Group. April 23 through January 2024.
80 Sculptors Way, Hamilton. $10 to $12. www.groundsforsculpture.org.
Morven Museum & Garden
"Striking Beauty: New Jersey Tall Case Clocks, 1730–1830," features more than 50 clocks from public and private collections along with artifacts and ephemera related to important New Jersey clockmakers. The exhibition highlights the skilled New Jersey craftsmen working in Trenton, Burlington, and New Brunswick. April 21 through February 2024.
55 Stockton Street, Princeton. $8 to $10. 609-924-8144 or www.morven.org.
Princeton University Art Museum
Yes, the art museum on the university campus is being renovated, but that hasn't hindered museum offerings. Check out the two downtown Princeton locales for something to refresh the eye and mind. Access to the galleries is always free.
First, here's what is on view at the PUAM's Art @ Bainbridge Gallery at the historic Bainbridge house, 158 Nassau Street:
"Colony / Dor Guez" is a photography-centered multimedia presentation in which the Jaffa, Isreal, artist Dor Guez considers the roles of art, storytelling, architecture, music, and monuments in shaping the identity of a place. The exhibition features photographs, installations, and the U.S. premiere of a video that the artist created based on historical photographs in the archives of the American colony, established in Jerusalem in 1881 as a Christian community. On view through February 12.
"Cycle of Creativity: Alison Saar and the Toni Morrison Papers" uses mixed-media contemporary artist Saar's sculpture, prints, and textiles as means to an artistic conversation with the work of Toni Morrison, the late novelist, essayist, playwright, professor, editor, and member of the Princeton University faculty. Coordinators point to Saar and Morrison's shared "dedication to giving voice to the Black American experience, drawing inspiration from past generations and creating space for future cultural production." February 25 through July 9.
The other gallery is Art on Hulfish, 11 Hulfish Street, Princeton, where the following exhibitions are on the schedule:
"Samuel Fosso: Affirmative Acts" examines the noted Nigerian-Cameroonian artist's self portraits through which coordinators say "the artist assumes various characters and gender roles to highlight the connections between identity, consumption, and global commerce." Curated by Princeton University professor Chika Okeke-Agulu with students Silma Berrada, Class of 2022; Lawrence Chamunorwa, doctoral student; Maia Julis, Class of 2023; and Iheanyi Onwuegbucha, doctoral student. On view through January 29.
"You Belong Here: Place, People, and Purpose in Latinx Photography" brings together both established artists and a new generation of image-makers who address themes of family and community, fashion and culture, and the complexity of identity in American life. Curated by Pilar Tompkins Rivas, chief curator and deputy director, Curatorial and Collections at the Lucas Museum of Narrative Art, and organized by Aperture, New York. February 11 through May 7. artmuseum.princeton.edu.
Princeton University Library
Toni Morrison is also in focus as part of two exhibits in spaces within Princeton's Firestone Library. The Milberg Gallery's "Toni Morrison: Sites of Memory" exhibition includes roughly 100 original archival items curated into six categories. Concurrently, "They've Got Game: The Children's Books of Toni & Slade Morrison" will be on view in the Cotsen Children's Library, also at Firestone. February 22 to June 4. library.princeton.edu.
Zimmerli Museum of Art
The art museum at Rutgers University in New Brunswick is offering several exhibitions, including those curated from its one-of-a-kind collection of Soviet Union art and its recent acquisition of the collection once housed at the now defunct Jersey City Museum:
"Stand Up! 10 Mighty Women Who Made a Change" is based on Rutgers University professor of women's, gender, sexuality, and Africana studies Brittney Cooper's picture book that introduces young audiences to 10 revolutionary Black women who changed the world. That includes Civil Rights activists Ruby Bridges and Rosa Parks and contemporary change makers such as Bree Newsome, who removed the confederate flag from the South Carolina State House grounds, and Mari Copeny, a youth activist who fought for clean water in Flint, Michigan. Organized by Nicole Simpson, associate curator of prints and drawings, the show also features the illustrations of Cathy Ann Johnson. Through February 12.
"Hayoon Jay Lee, Near and Far" is the South Korean painter and sculptor's exploration of "global politics and personal histories; movement and stasis; what is known and what lies hidden beneath the surface. Working with performance and video, the artist is also known for working with rice, rice-related motifs, and biomorphic forms. She currently lives and works in New York City. Through March 26.
"Picturing Jersey City: Nineteenth-Century Views" is 19th century German-born artist August Will's 50-year chronicling of Jersey City's changing landscape. The works in this exhibition are drawn entirely from the Jersey City Museum Collection, which was donated to the Zimmerli Art Museum in 2018. Through June 18.
"Surface Tension: Paintings and Sculpture from the Collection" brings together a cross-section of paintings, assemblage, sculpture, and print on rubber to explore the many ways that artists have focused on surface as a space for experimentation." Through June 25.
"Komar & Melamid: A Lesson in History" is a retrospective of the two renowned Russian-American artists Vitaly Komar and Alexander Melamid, who worked together as a duo from the late 1960s through 2004. The two, who once lived in Jersey City, were among the founders of the Sots Art style of art that exposed the absurdities of the official Soviet art and the regime as a whole. The exhibition includes installations, paintings, prints, and artifacts from the museum's Norton and Nancy Dodge Collection of Nonconformist Art from the Soviet Union, augmented by loans from national and international institutions and archives, including the Tate Modern and Centre Pompidou. Organized by Julia Tulovsky, curator of Russian and Soviet Nonconformist Art. February 11 through July 16.
"Alex Melamid and the Incoherents; Shadows, Puppets, and Politics" features a selection of works from the Zimmerli's wide-ranging collection — including puppets, shadow theater props and posters, and satirical prints and drawings — along with new works by Melamid that celebrate his spirited creativity and salute the inventive and disruptive work of the late 19th-century Parisian avant-garde. February 11 through July 16.
"The Incoherents and Cabaret Culture in Paris, 1880-1900" examines young Parisian artists, musicians, and writers who frequented the Chat Noir and other cabarets, where they planned collaborative projects and entertained themselves and other patrons with improvised performances. The exhibition employs the Zimmerli's collection of drawings, prints, posters, and books related to the avant-garde movements in art and literature that emerged from this creative environment. February 11 through July 16.
71 Hamilton Street, New Brunswick. Free. 848-932-7237 or zimmerlimuseum.rutgers.edu.
West Windsor Arts Council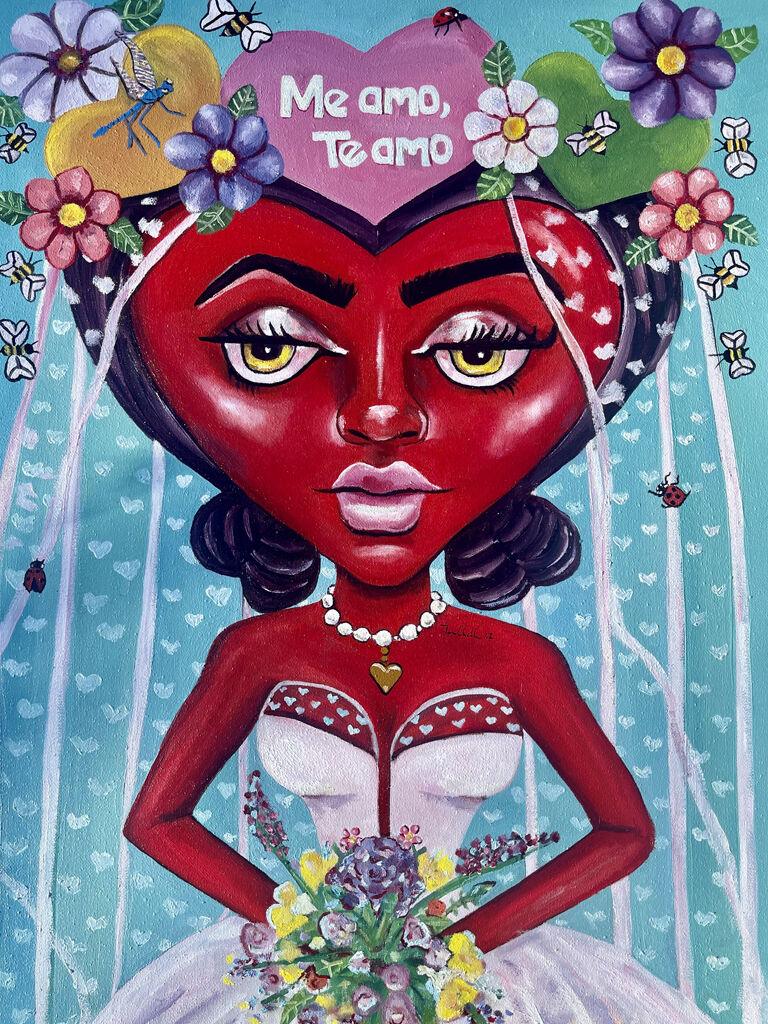 "Art Against Racism: Manifesting Beloved Community" employs a multitude of artistic media to show what it means to live in a nation and world designed around social and economic justice. Through March 14.
952 Alexander Road, West Windsor. Free. 609-716-1931 or www.westwindsorarts.org.
Trenton City Museum
For "Curated by Trenton" the Trenton artist specific show's lead curator, photographer C.a. Shofed, brought together five Trenton-area curators — Lank, Buck Malvo, Heather Palecek, Brass Rabbit, and Habiyb Shu'aib — to mount the show that features work by more than 30 Greater Trenton artists. That includes Joshua Adair, Alia Bensliman, Bill MF Brown, April Cooper, Kate Eggleston, Will Foskey, Stampy Goblyn, Kate Graves, Sharon Harris, Vee Katz, Will Kinsley, Kyle Lang, Mel Leipzig, Rory Mahon, Buck Malvo, Chris Marinari, Matt "Afromatic" Morton, Léni Pacquet-Morante, Henry Simon, Jim Simon, Marilyn Simon, Tamara Torres, Kelly Vetter, Andrew Wilkinson, and others. Through February 15.
Cadwalader Park, Trenton. Free. 609-989-3632 or www.ellarslie.org.
New Jersey State Museum
"Reemergence," the New Jersey State Council on the Arts and the New Jersey State Museum's New Jersey Arts Annual Project, remains on view through April 30.
205 West State Street, Trenton. Free. 609-292-6464 or www.nj.gov/state/museum.
Arts Council of Princeton
"What Remains" focuses on regional artist Hetty Baiz and Laura Duerwald's shared interest in repetitive processes, use of organic and nontraditional materials, and tension between aesthetic approaches. Through February 4.
"Painting Women: Variations on a Theme" is artist and ACP instructor Charles David Viera's examination of the various artistic depictions of the female figure. Lower Level gallery. Through February 11.
"The Witherspoon-Jackson Neighborhood by Romus Broadway" is a public art project celebrating the photographic work of late Romus Broadway, the unofficial photographic historian for generations of proud residents who lived in the Witherspoon-Jackson community. The work is also on display at various events, church services, schools, and community programs — including at the Arts Council for many years and on utility poles throughout the Witherspoon-Jackson neighborhood. Through May 27.
102 Witherspoon Street, Princeton. Free. www.artscouncilofprinceton.org.
Artworks Trenton
"CONTEXT IS KING," an exhibition of work by Trenton-based digital artist Phil McConnel, and "Just as I Am," New Egypt-based environmental artist Dionne Jackson's works in wood, both open later this month. A reception takes place Friday, February 3, from 6 to 8 p.m. January 24 through February 25.
On the horizon are The Women's Caucus for Art in the main gallery; Amy Louise Lee in the community gallery; and exhibitions by Sweet Savages. March 14 through April 15.
19 Everett Alley and South Stockton Street, Trenton. Free. www.artworkstrenton.org.
---
Theater and Stages
McCarter Theatre
"Between Two Knees" promises "an outrageously funny and wickedly subversive intergenerational tale of familial love, loss, and connection." A co-production with the Seattle Stage, the work was developed by the intertribal sketch-comedy troupe the 1491s and "fractures traditional narratives of the United States through the lens of the Native American experience." The title refers to both the 1890 massacre at Wounded Knee, the locations takeover by Native Americans in 1973, and the period between that including Indian boarding schools, World War II, the Civil Rights Movement, and Vietnam. January 31 through February 12. $25 to $60.
"Wuthering Heights" is a freewheeling and irreverent theatrical interpretation of British novelist Emily Bronte's famed 1847 novel of passion, love, and revenge in the wilds of Yorkshire. Presented in association with the Berkeley Repertory Theater in California, the work featuring original music and movement was written and directed by Britain-based Emma Rice, performed by her company, Wise Child, and co-produced with the National Theatre, Bristol Old Vic, and York Theatre Royal. February 23 through March 12. $35 to $60.
"Blues for an Alabama Sky" focuses on a group of artists when the spirt of the Harlem Renaissance is challenged by the start of the Great Depression. The work considered a "seminal work, by contemporary playwright, novelist, and activist Pearl Cleage. McCarter's associate artistic director Nicole A. Watson directs. May 6 through 28. $45 to $60.
91 University Place, Princeton. 609-258-2787 or www.mccarter.org.
George Street Playhouse
"Clyde's" is Pulitzer Prize-winning playwright Lynn Nottage's comedic look at the "healing power of food" and a truck stop sandwich shop run by a kitchen staff comprising people who had been incarcerated. January 31 through February 19. $25 to $70.
"The 25th Annual Putnam County Spelling Bee" is author Rachel Sheinkin and composer/lyricist William Finn's 2005 Tony Award-winning Broadway and off-Broadway show about students finding themselves while competing in an annual county spelling bee. March 14 through April 9. $25 to $70.
"Tales from the Guttenberg Bible" is an autobiographical comedy written and presented by screen actor Steve Guttenberg. The show, directed by GSP's artistic director David Saint, follows the actor's life from Long Island to breaking into Hollywood and appearing in films such as "Three Men and a Baby," "Police Academy," and "Cocoon." April 25 through May 21. $24 to $70.
New Brunswick Performing Arts Center, 11 Livingston Avenue, New Brunswick. 732-246-7717 or www.georgestreetplayhouse.org.
Passage Theatre
"Clean Slate" is a new musical about a group of "disaffected" high school students in a rehabilitation camp that may be haunted by the souls of former missing campers. The work by "Alien 8" creators — book by New Jersey playwright David Lee White and lyrics and music by Kate Brennan — is a co-production with Passage Theatre and Rider University. Passage artistic director C. Ryanne Domingues directs. March 10 through 12. $33.
"Rendition: A Night of PlayLab Readings" presents two new works by area playwrights and a community discussion about the development of new work. Saturday, April 15. $15 to $25.
Mill Hill Playhouse, 205 East Front Street, Trenton. 609-392-0766 or www.passagetheatre.org.
Bristol Riverside Theatre
"Cabaret," the hit Broadway show featuring music by John Kander and Fred Ebb, returns in its 1998 revival format to put the spotlight on 1929 Berlin when a cast of characters — including performers at the less than reputable Kit Kat Club — face the rise of Nazism. The book by Joe Masteroff is based on playwright John Van Druten's adaptation of Christopher Isherwood's "Berlin Stories." BRT's artist director Keith Baker directs. March 21 through April 16. $37.50 to $63.
"Chicken & Biscuits" is New York-based actor and playwright Douglas Lyons' Broadway work examining love, racism, forgiveness, and healing in a comically complex Black family. May 16 through June 4. $15 to $56.
120 Radcliffe Street, Bristol, Pennsylvania. 215-785-0100 or www.brtstage.org.
Crossroads Theatre
The company-specific Genesis Festival, now in its 28th year, showcases new stage work by young and emerging writers and offers opportunities for audiences and artists to converse. Curated by Crossroads dramaturg's Sydné Mahone. April 15 through 23.
"Starchild — The Ballad of Debbie Walker," a new play by former Beyonce musical director, Grammy-nominated musician, author, and composer Divinity Roxx, is an autobiographical journey and coming-of-age story created exclusively for the Crossroads. May 24 through June 4. $20 to $135.
"Lady Day at Emerson Bar & Grill" is a musical production set in a Philadelphia that recreates an evening with legendary American singer Billie Holiday, who shares remembrances and her celebrated repertoire, including "God Bless the Child," "When a Woman Loves a Man," and "Ain't Nobody's Business If I Do." May 31 through June 8. $20 to $55.
"I Got Life: The Music of Nina Simone" is vocalist Carol Riddice and bassist Gerald Veasley's world premiere stage celebration of the work of Nina Simone. June 10 and 11. $45.
New Brunswick Performing Arts Center, 11 Livingston Avenue, New Brunswick. 732-545-8100 or www.crossroadstheatrecompany.org.
Kelsey Theater
"An Ideal Husband, " presented by Shakespeare '70, is Oscar Wilde's comic tale of a respected government minister whose best friend tries to lead him and his family out of trouble when blackmail threats are made over evidence of a past misdeed. January 20 through 29. $20 to $22.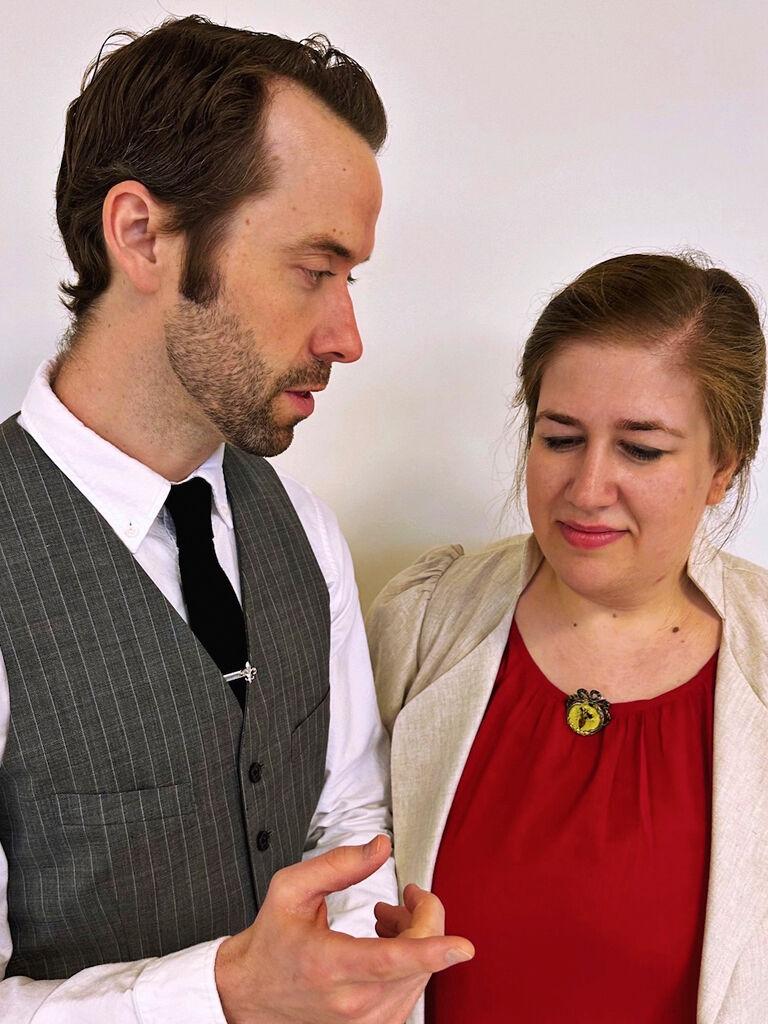 "The Fantasticks," presented by Theater To Go, is a timeless musical story focusing on two young lovers, their meddling parents and the journey everyone must take through the highs of adolescent passions, the agonies of heartbreak, and the hurts of betrayal to discover how to truly love. February 3 through 12. $22 to $24.
"Sordid Lives," presented by MTM Players, is a comic tale for adult audiences about three generations of family converging on a small Texas town to mourn the death of their matriarch causing many skeletons to shake loose from the closet. February 17 through 26. $20 to $22.
"A Gentleman's Guide to Love and Murder," presented by Maurer Productions OnStage, tells the story of Monty Navarro, heir to a family fortune, who sets out to jump the line of succession by eliminating the eight pesky relatives who stand in his way. March 10 through 19. $24.
"The Parental Advisory Comedy Show," presented by K2K Productions, is hosted by comedian and MCCC alumnus Kyrus Keenan Westcott. The line-up includes professional stand-up comedians from the tri-state region, including clubs in New York City, New Jersey, and Pennsylvania, as well as on television. Friday and Saturday, April 21 and 22, 8 p.m. $20 to $22.
"Hello Dolly," presented bvy the Yardley Players, is the musical comedy set at the turn of the 20th century in which everything changes for Dolly Levi — a New Yorker, widow, a matchmaker, and also a professional meddler — when she decides that the next match she needs to make is to find someone for herself. April 28 through May 7. $22 to $24.
"Other Desert Cities," presented by Theater to Go, is a dysfunctional family comedy that starts when Brooke Wyeth, a once promising novelist, returns home to Palm Springs after a six-year absence to celebrate Christmas with her parents, her brother, and her aunt. May 26 through June 4. $20 to $22.
"Romeo & Juliet," presented by Shakespeare '70 , is the Bard's well known tragedy about star-crossed lovers from Verona's feuding Montague and Capulet families. June 9 through 18. $20 to $22.
"Bye Bye Birdie," presented by the Yardley Players, is set in the 1960s, when chart-topping rock star Conrad Birdie is drafted by the United States Army. His fans are devastated, but none more than struggling songwriter Albert Peterson, who writes a new tune that Birdie will perform on television to and give "One Last Kiss" to a fan selected in a contest. The scheme works, with young Ohio teenager Kim McAfee declared the winner, but no one has counted on the jealous wrath of her boyfriend. July 28 through August 6. $22 to $24.
Mercer County Community College, 1200 Old Trenton Road, West Windsor. kelsey.mccc.edu.
---
Opera
Boheme Opera
"Madama Butterfly" is Giacomo Puccini's 1904 tragic opera of a loyal young geisha whose betrayal by her American naval officer husband leads to her shame and destruction. Part of the company's 34th anniversary, the performance will be directed by co-founder Joseph Pucciatti and feature the Boheme Opera chorus and orchestra and original sets and costumes by Giorgio Lalov, the Maryland-based artistic director of Teatro Lirico d'Europa in Bulgaria and artistic advisor for Opera New Hampshire. The production will be sung in Italian with English supertitles. Friday, March 24, 8 p.m., and Sunday, March 26, 3 p.m. $15 to $75.
Kendall Theater, The College of New Jersey, Ewing. www.bohemeopera.org.
---
Dance
American Repertory Ballet
ARB artistic director Ethan Steifel presents the nationally performed version of "Giselle," the classic ballet he co-choreographed with former Royal Ballet and Danish Ballet dancer Johan Kobborg for the Royal New Zealand Ballet in 2012. The 1841 ballet by French composer Adolphe Adam is a visual tale of tragic romance, vengeful spirits, and sacrificial love. New Brunswick Performing Arts Center. Friday through Sunday, March 3 through 5. $25 to $45.
"Movin' + Groovin'" is a program of three dance works that ARB world premiered in June 2022. As U.S. 1 reviewer Lisa Jo Sagolla noted, the "exciting program" consists of "three works all built predominantly of standard ballet vocabulary and celebrate the enjoyment of dancing in such fashion." McCarter Theater, Princeton, Saturday, April 1. $25 to $45.
"Premiere3" features the revival and company premiere of the Holberg Suite, choreographed by the celebrated dancer and co-founder of the Dance Theatre of Harlem, Arthur Mitchell. Also on the program will be two highly anticipated world premieres by Amy Seiwert, American choreographer and director of her Imagery contemporary ballet company in San Francisco, and ARB director Stiefel. New Brunswick Performing Arts Center, Saturday and Sunday, June 10 and 11, $25 to $45. www.arballet.org.
McCarter Theatre Center
91 University Place, Princeton. Ragamala Dance Company, founded by co-artistic directors Ranee and Aparna Ramaswamy, as well as their mother Ashwini, showcases choreographic collaborations "rooted in the South Indian dance form of Bharatanatyam," according to the group's website.
The Minneapolis-based performers present "Fires of Varanasi: Dance of the Eternal Pilgrim," a personal journey of spirituality and movement.
After the death of the Ramaswamy family's father and grandfather "away from his homeland of India four years ago," the show was conceptualized as a tribute to the enduring strength of familial bonds from a Hindu perspective of life and death. Per the McCarter description, his request was for his ashes to be scattered in the city of Varanasi's Ganges River, a sacred site.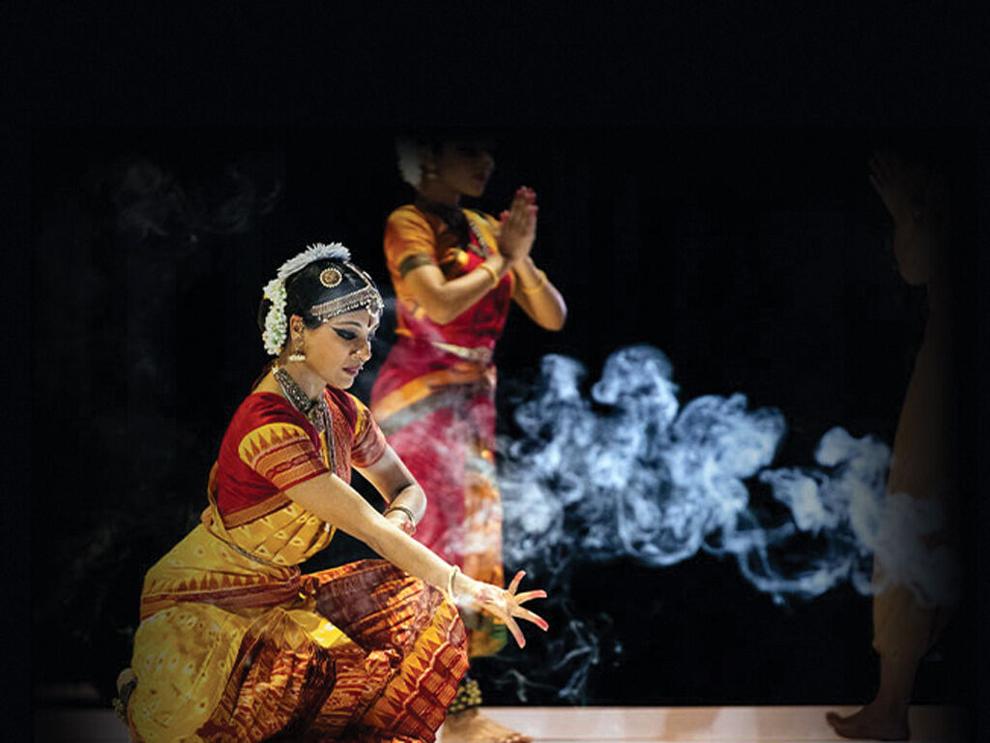 "Through images that reflect the cosmic trinity of Varanasi, India — sacred pilgrimage routes, the Ganges River, and the patron deity Shiva, heightened by the chants of Vedic priests — the choreographers imagine a metaphorical crossing place where one may leave the mundane and enter into the world of immortality," the website continues. "In this theatrical reimagining, we expand upon the birth-death-rebirth continuum in Hindu thought to honor immigrant experiences of life and death in the diaspora."
The 10 performers in this full-length work dance to "an original, recorded score" on a stage enhanced by Willy Cessa, a French scenic and lighting designer. Wednesday, March 15, 7:30 p.m. $35 to $55. www.mccarter.org.
State Theatre New Jersey
15 Livingston Avenue, New Brunswick. The Dublin Irish Dance's new, original production, "Wings: A Celtic Dance Celebration," is a taste of Irish heritage in musical motion. According to State Theater info, the show promises a combination of "Ireland's finest musical and vocal virtuosos" alongside champion dancers from the country, as well as the world, in a cultural spectacular of family fun. Tuesday, March 7, 7:30 p.m. $29 to $59.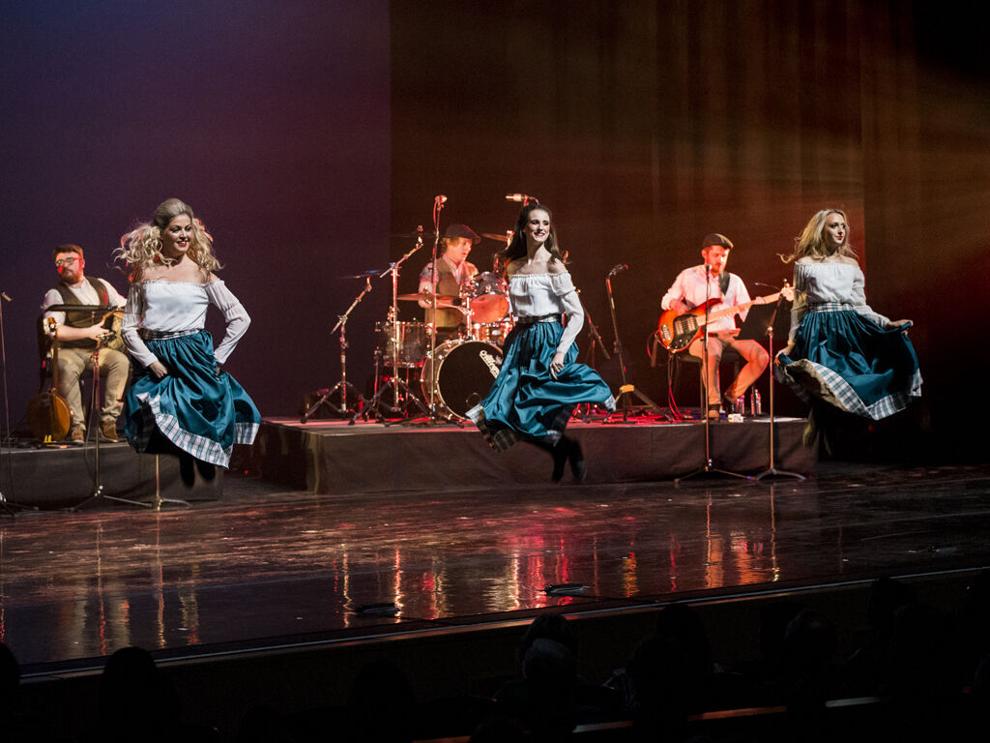 Cirque FLIP Fabrique's "Muse," a night of "breathtaking artistry and athleticism" conveyed through the "playful storytelling" of the Québec City troupe, is another opportunity to see gravity-defying dance numbers. The acrobats, donning everything from high heels to shoulder pads, become "bodies in flight" against an original score by beatmaker Millimetric and onstage vocals by singer Flavia Nascimento. Wednesday, March 22, 7:30 p.m. $29 to $59. www.stnj.org.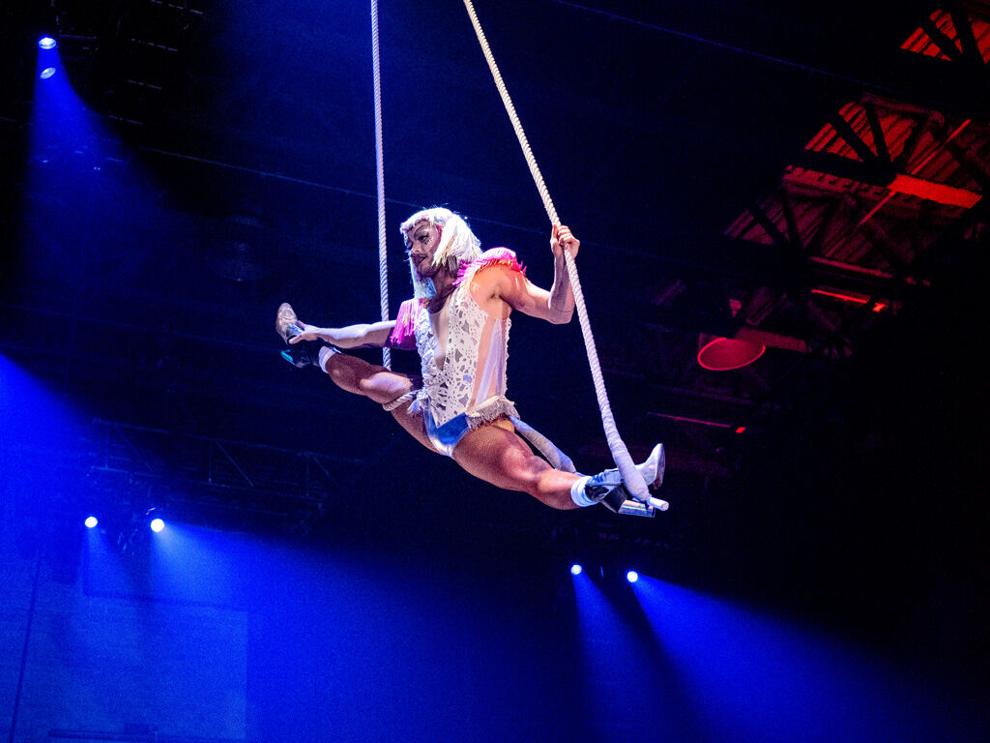 Kelsey Theater
Mercer County Community College, 1200 Old Trenton Road, West Windsor. Mercer Dance Ensemble's "Collaborations" features Mercer County Community College's most talented students, staff, faculty, and alumni, plus guest choreographers and dancers coming together to tell their stories, sway emotions, and weave a spell with their music and movement. Friday and Saturday, April 14 and 15, 8 p.m.; Sunday, April 16, 2 p.m. $20 to $22. kelsey.mccc.edu.