Podcast Offers Behind-the-Scenes Therapy Mentoring Session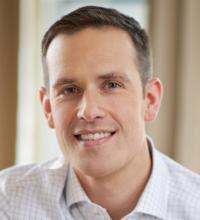 Since July 2019, the American College of Orgonomy (ACO) has been offering the ACO's InContact Podcast series which presents an inside view into medical orgone therapy, the unique form of psychotherapeutic treatment taught at the ACO. Their most recent podcast: "A Mentoring Session," features an extraordinary conversation between therapist Susan Marcel, D.O. and her psychotherapy mentor, Peter A. Crist, M.D. discussing a complicated patient she is treating.
One of the key aspects of the ACO's therapists that sets them apart from their peers is that they have frequent mentoring/tutorial sessions to discuss problems that arise in their work ranging from dealing with complex patients to handling professional situations in which their own characters may come into play. This particular podcast reveals how the patient's character manifests physically and emotionally; how the therapist needs to understand the healthy nature or core of their patient; and the best way to monitor the effect of an intervention.
Other podcasts of particular interest during this trying time include "Pandemic Perspectives" in which a range of ACO psychotherapists discuss how they and their patients are dealing with COVID-19 and "A Pandemic of Panic" featuring Peter A. Crist, M.D., president of the ACO, sharing his observations and thoughts about the current global pandemic. He provides a fresh overview of the situation and clarifies some of the confusion contributing to our anxiety as the virus pandemic moves across the world. He explains how functional thinking is a tool that can help individuals as well as governments clarify how anxiety manifests and spreads through all levels of society. As Dr. Crist puts it, "We cannot be ostriches hiding our heads and not looking nor be in a panic where we are looking but not seeing. We must all have courage, stand our anxiety, and follow our perceptions."
The podcast series also offers an inside view of several specific case presentations. InContact Podcast host, Chris Burritt, D.O., notes, "The remarkable thing about our podcasts is that they tell stories and highlight how the doctors see their patients. Our training and the way our doctors treat patients differentiates the ACO from other institutions and forms of treatment. If you think of orgonomy as the science of man's relationship with nature, that describes how we as medical orgone therapists look at our patients — helping them handle the nature inside themselves and in their environment. If something is off, we help them re-establish a satisfactory relationship with themselves, their loved ones and the world around them."
Regarding what people can get out of the podcasts, Dr. Burritt says, "It could be helpful for a listener just to sit back and absorb the doctors' perspectives. There's a lot of confusion in the world we're living in these days. Even if you're not in therapy, it can reduce stress levels to get clarity about what's going on."
For more information about the ACO and its activities, visit www.orgonomy.org or contact the American College of Orgonomy. Phone 732-821-1144; Email: aco@orgonomy.org.
— Hilary S. Kayle