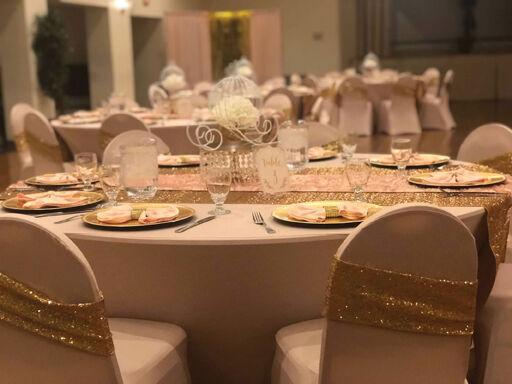 When Antonio Carannante, co-owner of Hamilton's Blend Bar & Bistro, is asked how his team came up with the name Blend, he explains, "Blend actually means a lot of things. We used to make our own homemade wine, called Blend 33 (we used three different grapes and 33 percent of each one). And, these days, when you look on bottles, you see the word blend all the time: blended whiskeys, beers, vodkas. It's a word you can't get away from. But also, the idea of the word has a positive vibe. We like the idea of blend to bring food, cocktails, and people together."
Indeed, "blend" is something this establishment does very well. In addition to a modern American cuisine concept, the restaurant also offers dishes that represent other global influences. "We have pork pot stickers and sesame-seared tuna, but we also have nachos, quesadillas, and empanadas, as well as gnocchi. We even do a prime rib night," explains Carannante. "So we offer a good mix of different flavors and flair to make sure everyone is happy. We are such a blended melting pot in America, we like the idea of pulling so many things together."
In additional to offering both large and small seasonal dishes, more than 100 spirits, 22-plus draft beers, and a wide variety of wines, the restaurant also has a catering arm, for both on and off-premises. Blend caters to multiple venues in the area and also has a dining room for private events that can seat 50 people, as well as an outdoor patio.
Adds Carannante, "We also rent the entire venue out for parties, which can hold about 100 people." On and off-site events include wedding rehearsal dinners, baby and bridal showers, bachelor parties, retirement dinners, and much more.
Recently, the restaurant group purchased New Jersey Weddings and Events, a catering and event planning company, "so we do offsite catering for larger parties, like weddings and bar mitzvahs as well," says Carannante. "We are one-stop shopping in that way. If a customer chooses to, we can coordinate their entire event, with flowers, music, whatever they want. We are always happy to make recommendations for what vendors to use as well."
But it doesn't end there. Blend's sister company, Brother's Pizza on Route 33, allows them to offer a variety of pizza-themed parties for customers, including wood-burning pizza ovens for backyard parties and cocktail hours for any special event. In other words, "we dabble in a bit of everything," says Carannante.
Blend consistently holds special events at the restaurant, like wine pairing dinners, regular happy hours, dance parties like the Blend 80s dance party on Saturday, April 4, as well as fundraiser events and holiday parties, but one of its biggest events is the Mercer County Central Jersey Beer and Wine Festival. At the next festival, on Saturday, October 10, from 1 to 6 p.m., guests can taste more than 175 different beers and wines while listening to live music, meeting brewers, and enjoying food vendors.
Explains Carannante, "We are the host and producers of the show, and it brings thousands of people together for live music, food and drink, always on the second Saturday in October."
Now that spring is here, Carannante notes, "it's time to start thinking about your upcoming special events through summer and fall. It's always good to pencil in your dates ahead of time!"
Blend Bar & Bistro, 911 Route 33, Hamilton. 609-245-8887. drinks@blendbar.com. info@NJweddingsandevents.com.