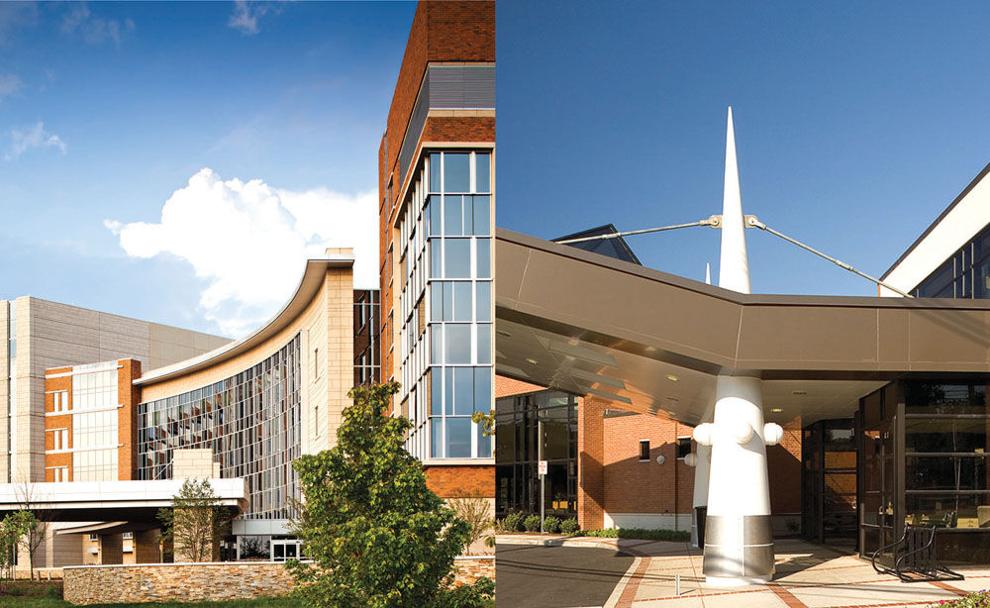 In the ever-changing and dynamic health care industry, Capital Health and its physicians continue to advance patient care, expand services, and remain a trusted health care provider in Central New Jersey and Lower Bucks County, PA.
"At Capital Health, we're always pivoting to address the continually shifting health care priorities of the people who live in our region, thanks in large part to the work of the physicians who serve on our medical staff," said Samuel J. Plumeri, Jr., chairman of the Capital Healthcare, Inc. Board of Trustees.
"We continue to broaden our reach so the growing number of communities we serve are finding high quality care close to home," said Capital Health President and Chief Executive Officer Al Maghazehe. "Access to the area's largest and most diverse line-up of medical services is more convenient than ever and guided by a medical staff of more than 800 primary and specialty care physicians."
Capital Health continues to make significant investments in technology and facilities, but according to its Chief Medical Officer Dr. Eugene McMahon, it takes the right people to raise the bar for quality care and bring medical innovations to the region.
"Cutting edge equipment and facilities are important elements of our success, but our medical staff is what makes the difference," said Dr. McMahon. "In addition to delivering innovative care to our patients every day, they provide direction on what new programs are needed and the best way for patients and referring physicians to access them."
This philosophy is evident at the Capital Health Cancer Center. The Center recently fulfilled important surgical needs in the region with the addition of five physicians who are highly trained in minimally invasive approaches to their respective specialties, including minimally invasive (laparoscopic) and robotic-assisted surgery (using the da Vinci surgical system).
The team of expert surgeons who recently joined Capital Health includes Dr. Ashlee Godshalk Ruggles (colorectal surgeon), Dr. Africa Wallace (thoracic surgeon), Dr. Joyce Varughese (gynecologic oncologist), Dr. Eric Mayer (urologic surgeon), and Dr. John Abraham (orthopaedic oncology surgeon from Rothman Orthopaedic Institute). These providers offer their services at Capital Health Medical Center – Hopewell.
Capital Health is known for providing the highest level women's services in Mercer County and nearby communities in New Jersey and Pennsylvania, from being the only Regional Perinatal Center, including Level III neonatal intensive care for the most at-risk deliveries, to offering robotic-assisted surgery using the da Vinci surgical system.
Now, Capital Health is making access to women's health services in the region more convenient than ever with Capital Health OB/GYN, a team of specialists who provide care through every stage of a woman's life at seven locations in Mercer, Bucks, and Burlington counties.
In addition to its clinical initiatives, Capital Health also works to address the public health needs of the communities it serves. The Capital Opioid Reduction Program (CORP) works to decrease opioid use in the Emergency Department at Capital Health Medical Center – Hopewell and the Mercer County community, changing the way pain is treated and raising awareness of non-opioid options for pain management.
And as part of a statewide effort to combat violence, Capital Health Regional Medical Center is the only hospital in the Mercer and Burlington County region (and one of nine in the state) to host the New Jersey Hospital-Based Violence Intervention Program. The program connects hospitals and patients with community partners that provide victim assistance and work to reduce violence.
"Patient safety is our top priority, and it starts with our physicians," said Dr. Louis D'Amelio, vice president of Clinical Performance at Capital Health. "They continue to lead the way in proactive quality and safety initiatives that always put the needs of patients first."
To learn more about Capital Health doctors, visit capitalhealth.org and click on the link labeled "Find a Doctor."