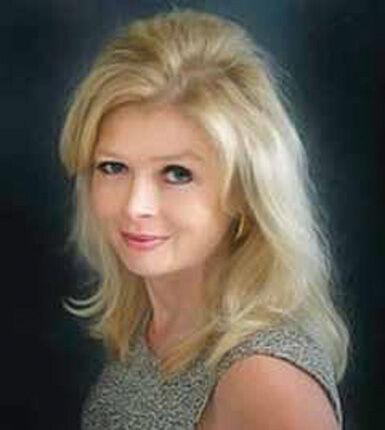 Dorota M. Gribbin, M.D. is a clinical assistant professor of physical medicine and rehabilitation at Columbia College of Physicians and Surgeons, Department of Rehabilitation and Regenerative Medicine. Dr. Gribbin is board certified in physical medicine and rehabilitation and a section chairman of physical medicine and rehabilitation at Robert Wood Johnson University Hospital at Hamilton.
Dr. Gribbin was named one of the Best Physicians in the Greater New York Metropolitan area for 16 consecutive years (1999 to 2015) in the Castle Connolly Guide to the Best Physicians in the New York Metropolitan Area. She was named as one of the best physicians in the state of New Jersey for several last years in New Jersey Magazine.
Dr. Gribbin specializes in prevention, diagnosis, and treatment of a wide variety of musculoskeletal disorders. These include back pain and neck pain (spine medicine), entrapment neuropathies, radiculopathies, fibromyalgia, myofascial pain syndromes, osteoarthritis, osteoporosis, connective tissue diseases and post-traumatic conditions, sports medicine, pain treatment/management, gait analysis and treatment, regenerative medicine, anti-aging medicine, aesthetic medicine and medical weight loss. Diagnostic studies done in the office include electromyography and nerve conduction studies (EMG/NCV), Autonomic Nervous Study (ANS) and Posturography /Videonystagmogram (P/VNG).
Prevention of Falls is emphasized this season. It starts with prevention of muscle weakness and prevention of poor balance. In addition to limb strengthening, proper shoe wear (prescription orthopedic shoes) and assistive devices (canes, walkers) may be of great benefit. The diagnostic studies called POSTUROGRAPHY and VIDEONYSTAGMOGRAM (P/VNG) are performed and interpreted in the office as a fall prevention initiative originated by Medicare a few years ago. P/VNG is a tool which will diagnose peripheral and central vestibular dysfunction — gait abnormality conditions which are related to imbalanced neurological function and can be effectively treated with a vestibular rehabilitation program, which is a branch of physical therapy. Falls are the leading cause of fatal and nonfatal injuries to the elderly in the U.S. 18 to 33 percent of patients with hip fracture from fall die within one year of their injury. 25 to 75 percent loose their previous level of independence due to an injury from a fall.
Prevention of Osteoporosis is done not only with medications, vitamin and mineral supplementation, but most importantly with weight bearing exercises (which should start before teenage age and continue throughout the years) — isometric and isotonic weight bearing like Yoga and Tai chi and walking programs. Most patients with osteoporosis who experience a fall will sustain a bony fracture. Patients with advanced osteoporosis often sustain spontaneous bony fractures. Particularly, hip fractures are associated with high morbidity and mortality rate. Adult patients with hip fracture are 3 to 4 times more likely to die within one year after surgery than general population (Morri et al. Scientific Reports. 2019.18718).
Prevention of Osteoarthritis consists maintaining strong and supple muscles around the joints, maintain healthy weight and avoiding trauma/microtrauma (proper ergonomics). Osteoarthritis most often affects knees, hips, hands and spine. Level of obesity is directly associated with the clinical and functional consequences of knee osteoarthritis (Scientific Reports. 2020.3601).
Knee pain improves by 50 percent with 10 pounds weight loss (Parmet S. et al. Osteoarthritis of the knee. JAMA 2003.289.1068). Osteorthritis prevention consists of weight control, joints sparing techniques, avoiding trauma, isometric exercises, and dietary supplementation.
Dr. Gribbin has particular expertise in spine medicine, interventional spine treatment procedures, sports medicine, and regenerative medicine. Spastic disorders, such as hemiparesis, multiple sclerosis, or cerebral palsy, may be treated with pharmacological agents (including Botox injections), physical modalities, and orthotic devices and splinting. Painful conditions associated with pregnancy and postpartum conditions (carpal tunnel syndrome, meralgia parasthetica, back pain, coccydynia, migraine headaches, and neck pain) are addressed with minimally invasive modalities. Epidural blocks and lateral facet blocks are done in the office under fluoroscopic guidance.
She specializes in treatment without surgery and avoiding unnecessary steroid injections (unnecessary corticosteroids, cortisone). Trigger point injections are performed with normal saline, sterile water, or platelets rich plasma. Botox injections are used for treatment of chronic migraine headaches, spasmodic torticollis, dystonias, and spasticity. The goal is to provide highly effective treatment with no side effects. Physical therapy is available on site.
The procedures are performed in the CPRC offices on an outpatient basis. TELEMEDICINE consultations available. Most insurances accepted.
" I found you to be the most exceptional in your observations and concerns for your patients. Indeed you are a blessing to medicine. In particular to those you serve. Continue to make a difference! "- Loretta C.
Comprehensive Pain and Regenerative Center, 2333 Whitehorse-Mercerville Road, Suite 8, Mercerville. 60 Mount Lucas Road, Suite 600, Princeton. 369 Applegarth Road, Suite 4, Monroe. 609-588-0540. www.painregencenter.com.