Joint and Spine Pain Treatment and Prevention: No Pain - No Surgery - No Medications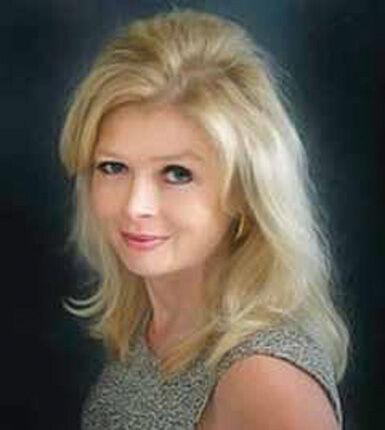 Countless people endure debilitating pain every day. We live longer and therefore have much higher chance to experience painful conditions than our ancestors. "Pain is a symptom," says Dorota M. Gribbin, M.D., assistant clinical professor at Columbia University - College of Physicians and Surgeons, chairman of the Physical Medicine and Rehabilitation section at Robert Wood Johnson University Hospital at Hamilton and medical director of Comprehensive Pain and Regenerative Center.
Regenerate rather than replace: stem cells, platelets rich plasma (PRP) and platelets poor plasma (PPP): Regenerate rather than replace your joints, tendons, muscles, skin, and wounds with Regenerative Injection Therapy with Growth Factors in Platelets Rich Plasma (PRP) and Kinines in Platelets Poor Plasma (PPP). PRP therapy strengthens and heals arthritic and strained joints, tendons, ligaments, muscles, and skin including non-healing wounds and aging skin of your face.
PRP injections can be performed all over the body. It is a natural regenerative method of treatment of sports injuries, arthritic joints, lower back pain, carpal tunnel syndrome, ACL and meniscal tears, shin splints, rotator cuff tears, plantar fasciitis, iliotibial band syndrome, pyriformis syndrome, tennis/golfers elbow, sprained or torn muscles, and neck/back pain including disc disease (herniated nucleus pulposus).
Prolotherapy. Prolotherapy is a method of injection treatment designed to stimulate healing. Various irritant solutions are injected into the ligaments, tendons, and joints to encourage repair of damaged tissue. Hackett describes prolotherapy as strengthening "the weld of disabled ligaments and tendons to bone by stimulating the production of new bone and fibrous tissue cells..."
Radiofrequency. It is a revolutionary technology which incapacitates the conduction of pain and also treats cellulite, tightens the subcutaneous tissue, and erases scars and wrinkles. Radiofrequency ablation of the median branch sensory nerve "turns off" a small nerve, which conducts pain. It is used for effective treatment of pain with long-lasting results. The outcomes are amazing: years of pain relief, lowering or eliminating the need for pain medications. Skin tightening, non-surgical face-lift, and smoothing of the skin surface have proven to be effective in the treatment of acne scares and sun damaged skin as well as cellulite and excessive fatty tissue.
Fall prevention and balance disorders treatment. More than 90 million Americans have experienced a balance disorder. Thirty percent of people over age 65 will fall each year. That number increases to 50 percent for people over the age of 85. Falls account for more than half of accidental deaths among the elderly. Thirty percent of falls in the over 65 population result in hip fractures. Thirty percent whose hip fracture results in surgery don't survive the first year.
According to the American Academy of Orthopedic Surgeons 30 to 40 percent of all falls can be prevented. Diagnosis and treatment of dizziness and disequilibrium are now available. State of the art diagnostic studies such as posturography and VNG testing are followed with customized balance and gait retraining with safety and vestibular adaptation training.
Comprehensive Pain and Regenerative Center, 2333 Whitehorse-Mercerville Road, Suite 8, Mercerville. 60 Mount Lucas Road, Suite 600, Princeton. 369 Applegarth Road, Suite 4, Monroe. 609-588-0540. www.painregencenter.com.