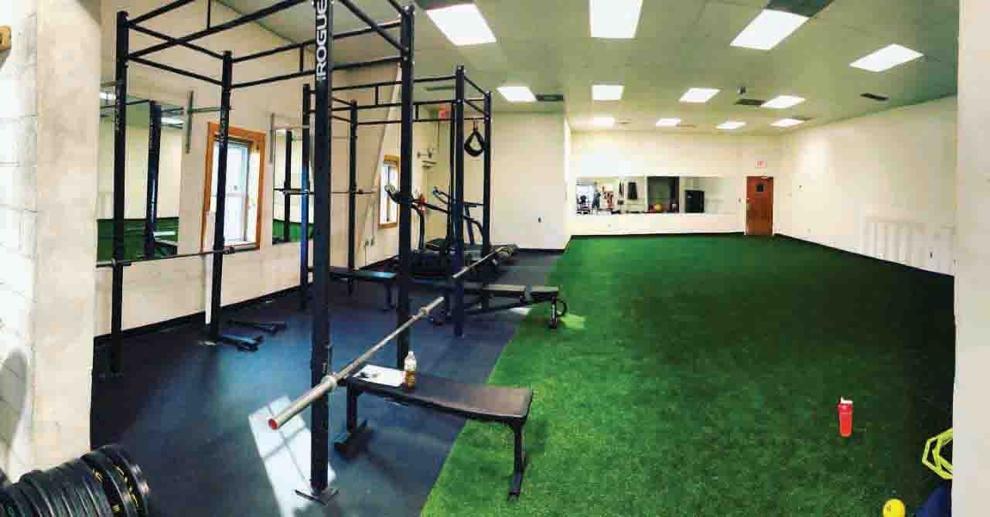 Joe DeMarco wants to build you up. Build up your muscle, speed, and your confidence. In his more than 25 years in the fitness and strength business, Joe DeMarco has trained thousands of athletes.
He has trained 14 state champion high school teams during this time. State champs in baseball, boys and girls soccer, and football, including a team that was state champion three times consecutively.
DeMarco Training has helped young athletes achieve the professional ranks of the National Football League, Major League Soccer, Major League Baseball, and the National Hockey League.
Strength and conditioning is about achieving results. DeMarco offers no-cost evaluations for student athletes and very economic starter programs.
Born in Italy and raised all over the U.S., DeMarco attended high school at Don Bosco Prep in Ramsey, New Jersey, which has a 100-year-old competitive athletics program, and graduated from powerhouse Ramapo Regional.
DeMarco was a two sport, football and baseball, collegiate athlete, DeMarco knows what it takes to succeed in the high school and collegiate atmosphere.
DeMarco Training Systems came about after Joe DeMarco left the highly successful Game Time Performance partnership he helped found.
"We wish to help kids to become better athletes because in doing so we raise their self-esteem," says DeMarco. "We help the kids put stock in themselves. We give them confidence, not just to be a great athlete, but to be a great person."
The 6000-square-foot facility on Youngs Road in Hamilton offers both cardio and strength training equipment. Personal and group training, muscle toning, rehab training, core strength, and team training are offered.
Assisting DeMarco are Richard Morris, a certified trainer who specializes in strength, conditioning and body building.
Also, former student Garrett Simonian who holds an integrative physiology degree and specializes in power body building and nutrition. Simonian as a student was on the NJ State Champion, Hopewell Valley High School football team, during which time he trained with DeMarco.
DeMarco Training Systems works with the neighboring Mercer Chief competitive hockey program. The Mercer Chiefs are where the Colton brothers starred, with Ross Colton playing and winning a Stanley Cup in the NHL.
Rob Broderick, GM of Ice Land and Chris Barcless, Ice Land Hockey Director, have a lot of belief in the DeMarco Training System. The Mercer Chiefs train teams from U6 through U18. Joe DeMarco is the Off Ice Director of the Chiefs.
"Joe DeMarco and his team have been working with our Mercer Chiefs each season, and this is the next step to elevating our players and their game," says Broderick.
DeMarco and his team also work with both Steinert and Hamilton baseball teams. "The teams enjoy it as they have known each other since Little League," says DeMarco.
"It's very nice, former students will stay in touch and now even bring their kids in for training. It is great to see. It comes full circle."
DeMarco Training Systems, "When you come here you will get bigger, faster, stronger, but maybe more importantly, you will be able to be coached!"