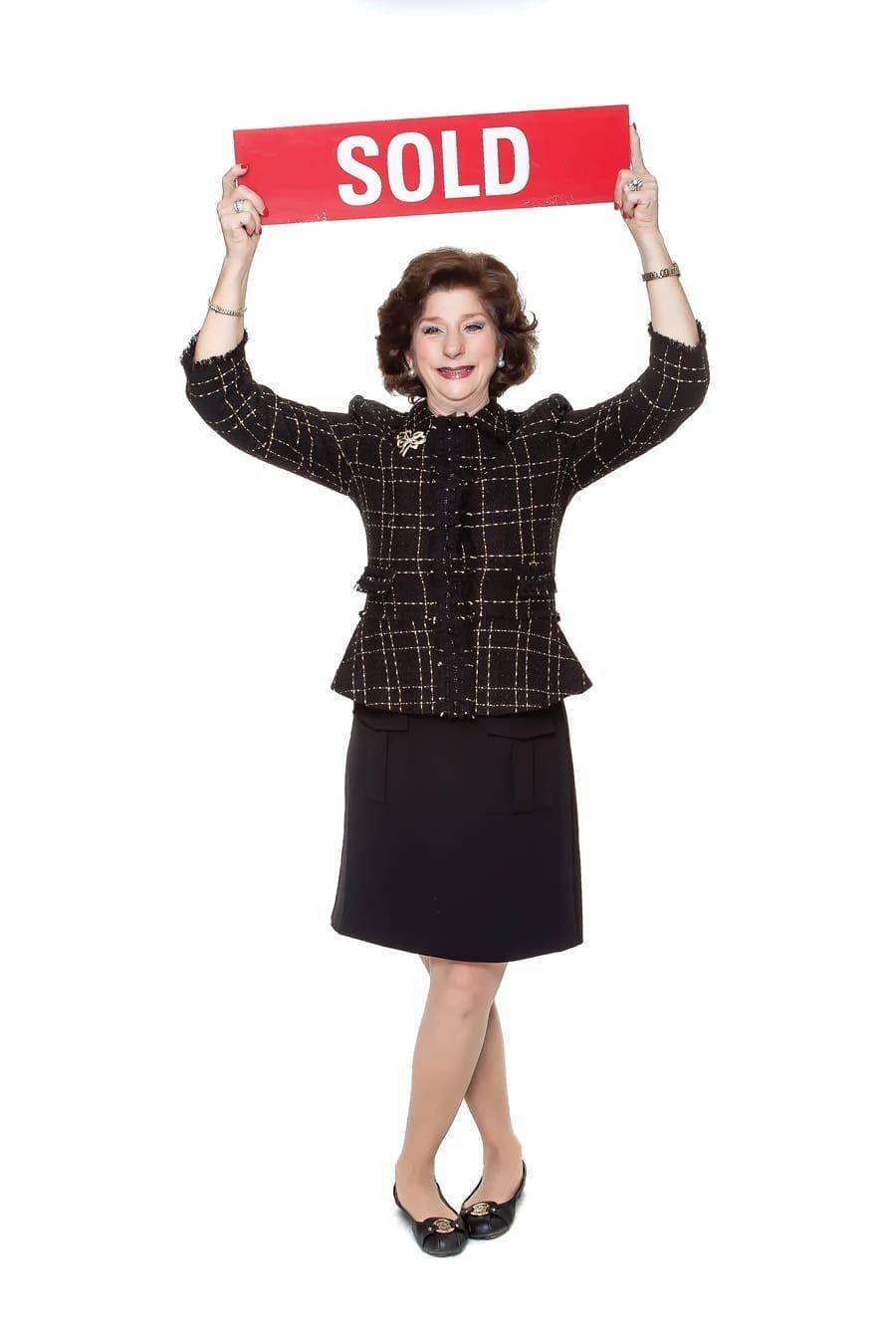 The West Windsor-Plainsboro market is HOT HOT HOT and no one knows it better than Keller Williams Award Winner and Top Producer, Donna Lucarelli. With 19 years of experience, Donna has her finger on the "pulse" of the community.
She has been a local resident of West Windsor/Princeton Junction for 34 years. She and her husband,Rocky, have raised their children, April and Steven, here and enjoy their three grandchildren as well in our community.
Donna was a teacher in West Windsor-Plainsboro, Princeton Hopewell, and Trenton in special education. She loves teaching and that is why it was so easy to make the transition to Real Estate. "What do I DO EVERY DAY? I EDUCATE my clients so they can MAKE their OWN EDUCATED decisions," Lucarelli says with a SMILE.

Donna's expertise is in pricing homes that sell for the HIGHEST POSSIBLE PRICE or OVER ASKING PRICE. Since 2008 when the stock market crashed, to the current date, she has been able to get her clients an AVERAGE of 100 percent list price to sale price ratio. How does she do this? "I am PASSIONATE ABOUT HELPING MY CLIENTS. My knowledge of the market and educating myself constantly bring these results to my clients," she says. Selling a home is very stressful and she can bring these results in an AVERAGE OF 32 DAYS.
"I also love working with first time buyers. As a resident of the community, I am a valuable source of information to them," Lucarelli says. "I love helping them find their DREAM HOME. It is so exciting when I see their faces light up and they say, THIS IS THE ONE!!! Then I go ahead and negotiate for them and they WIN THE HOUSE! What an exhilarating experience this is for all of us."
There is no question Donna Lucarelli loves her work as a Realtor, but it is just in her being to HELP OTHERS and bring HAPPINESS TO THEM. She says she thanks God for giving her the wisdom and patience to meet all her clients' needs. She adds that a sense of humor is also what you need. You need to laugh to get through a stressful time. It helps ease the stress.
Donna has won numerous awards during the 19 years of Real Estate.
New Jersey Association of Realtors Distinguished Sales Award 2014 and every year from 2004 to 2017.
She has also won Triple Gold Awards from Keller Williams and has been a TOP PRODUCER in her office of 210 Agents and also in the Region. She is also a member of the TOP PRODUCERS in Mercer County and sits on the Executive Board.
Here is what some of her clients have said about her.
"You are ONE IN A MILLION THAT EVERY BUYER OR SELLER wants or needs."
"We would like to express our heartfelt thanks for the EXTRAORDINARY SERVICE you provided to us. You sold our house in ONE DAY for OVER ASKING PRICE." (West Windsor)
"Just wanted to take a few moments to thank you for the wonderful, professional service you gave to us. Who would have thought that six weeks ago, we had no intentions of moving, and here I am sitting in my beautiful new home. Then you went and SOLD OUR HOME FOR FULL PRICE IN THREE DAYS. I know this didn't happen by magic but rather the time you took to prepare our home, advertise with professional photography, on so many sites and with such detail was amazing to us. Most important to me was that you told me what needed to be done to sell our house and in most cases, took care of the chores for us. You are AMAZING. We wish you the very best because you give the very best." (West Windsor)
"We to thank you for employing such a PHENOMENAL WOMAN and thank you Donna for living up to your word. She deserves all the accolades one can bestow upon her and we are thrilled that she has been a part of our life. What a gift to your organization, her family, and West Windsor. (West Windsor)
"Donna was great. She sold our house in record time for more than we could have imagined. She was great providing names of repair/handymen for items that needed fixing. She even found us a buyer for our old house furniture. She had a buyer that was purchasing nearby and needed to buy furniture. They ended up buying 75 percent of our furniture. Donna was great to work with providing feedback , encouragement, and always being available to us anytime we called or emailed. She really gives 200 percent of herself."
"Words cannot express your professionalism, PASSION for EXCELLENCE, knowledge of the market, and friendship you brought to us. You sold our home for over asking price and then negotiated so diligently for our dream home. You have become our friend for life! (Plainsboro and West Windsor)
"I met Donna 10 years ago at an open house. Her charisma and dedication were so impressive that I SAVED HER CARD and called her when it was time to sell my home. Donna listed my home on Tuesday and by Friday, I had not one but two full-price offers. Donna approaches her sale like she is representing a relative. She is truly genuine and goes above and beyond for her clients. Her negotiating skills and experience brought in a sale price well over asking. Donna is truly genuine professional and highly recommended. (Hamilton)
Donna says THANK YOU to all those who have used her services. "I truly AM PASSIONATE ABOUT HELPING OTHERS," she says. "I look forward to opportunity to serve you as well. I enjoy giving 200 percent of myself so you are 100 percent comfortable with me."
For expert service with a SMILE, call Donna Lucarelli at 609-903-9098, donnalucarelli25@gmail.com. See her at www.donnalucarelli.com and DonnaLucarelli sells West Windsor on Facebook.